There is a reason Burger King French toast sticks are so popular. The hot, delicious breakfast food can be eaten with your hands. Plus, who can resist the sweet goodness of maple syrup and fried bread?
Our copycat Burger King French Toast Sticks recipe can be enjoyed in the middle of the wilderness, when the nearest BK is hundreds of miles away.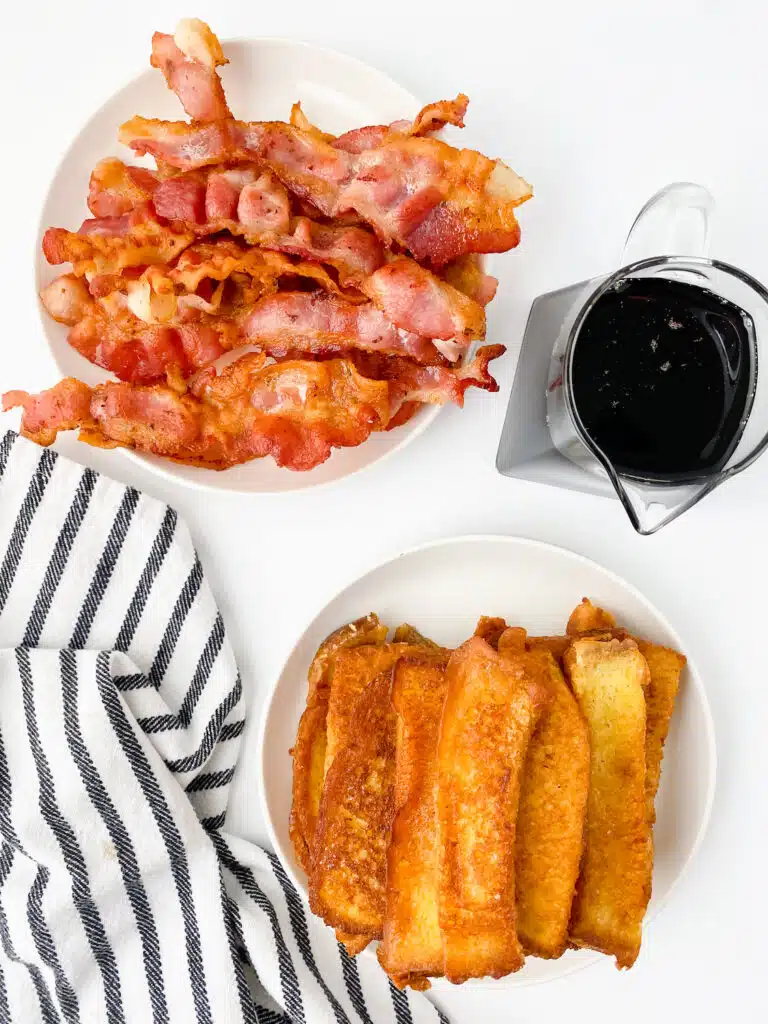 There are so many reasons we love this recipe for camping:
Cooks up fast in 10 minutes or less
Can be made on an RV stovetop, camp stove or even one of our favorite electric burners which can run off of solar power
Smaller pieces of bread are easier to cook in a small space with smaller pans
Finger foods are great for kids to enjoy while playing outside at the campsite
Hand-held breakfast foods are great to eat while working on breaking down a campsite before leaving
While we are a big fan of make-ahead meals for camping (such as our bacon egg and cheese burritos), these breakfast French toast sticks don't do as well reheated. However, if you do want to reheat leftovers, we suggest warming them up in an oven rather than microwaving, so they become crispy again.
These low-wattage toaster ovens for RVs are the perfect way to reheat leftovers.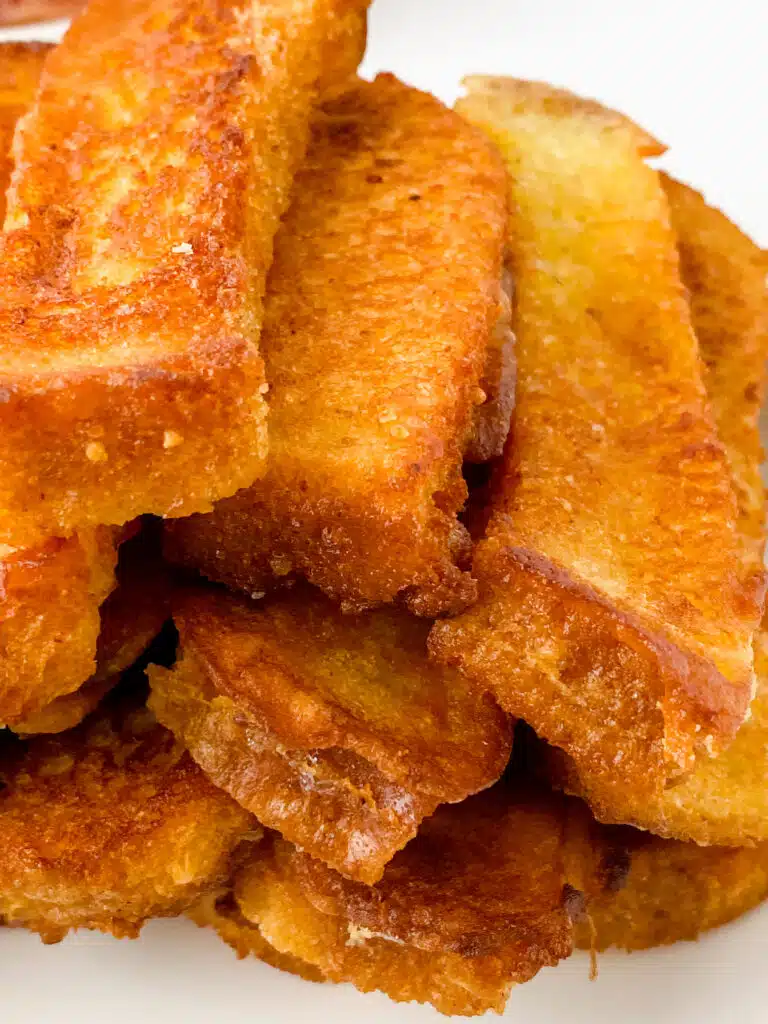 Copycat Burger King French Toast Sticks Recipe
Yield: 16 sticks | Prep: 7 mins | Cook time: 8 mins | Total: 15 mins
Ingredients
4 large eggs, beaten
1/2 cup whole milk
6 tablespoons granulated sugar
1/2 teaspoon vanilla extract
3/4 teaspoon salt
1/4 cup all-purpose flour
4 slices sandwich bread
1/2 cup vegetable oil
1/4 cup unsalted butter
Maple syrup or pancake syrup for serving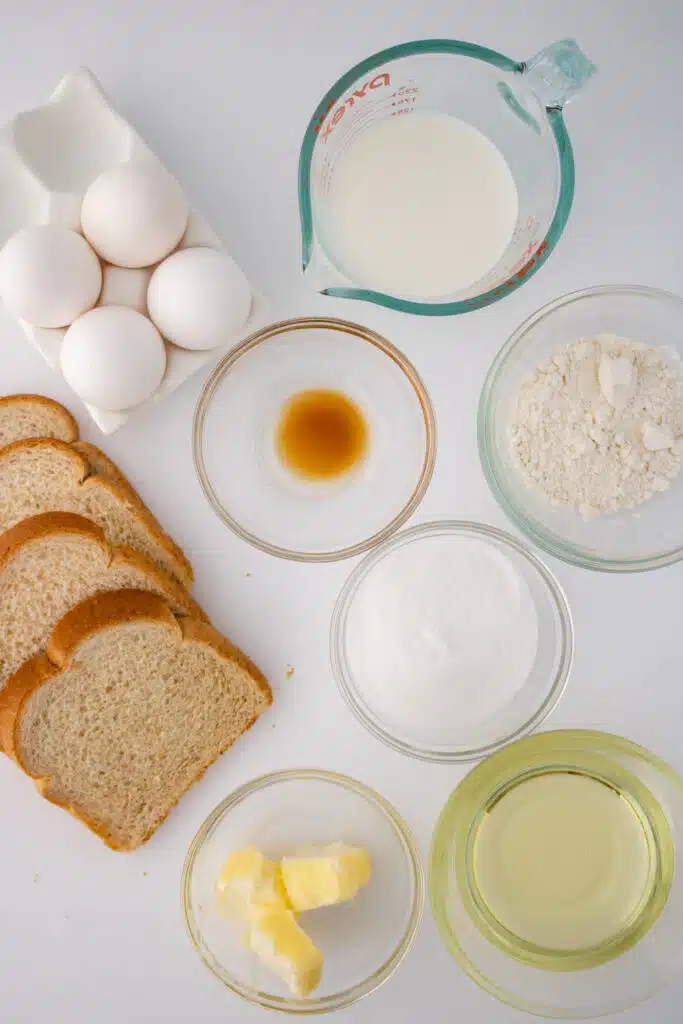 Instructions
Step 1
Using a serrated knife, cut each slice of bread in half.
Then, cut each half in half again. You will get four long pieces of bread from each bread slice, for a total of 16 slices.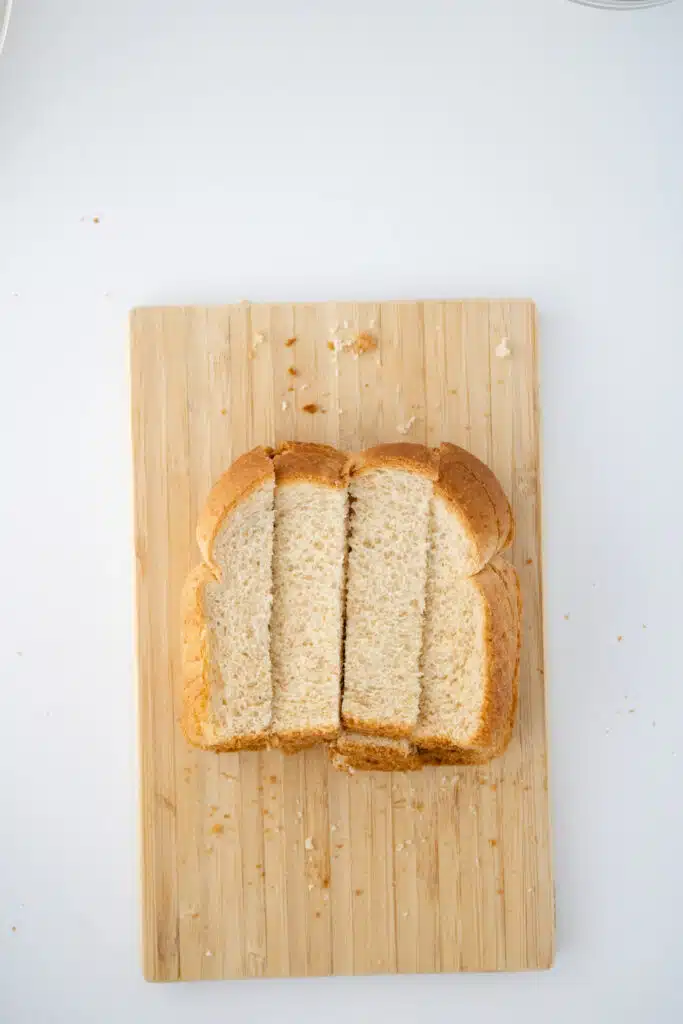 Step 2
Add the eggs and milk in a large bowl. Beat with an electric mixer on high. (You could also use elbow grease and a whisk to combine the ingredients.)
Next, add the sugar, vanilla, and salt to the bowl. Mix for 30 seconds.
Add in half of the flour to the egg and milk mixture and mix together.
Finally, add in the other half of the flour. Mix until smooth and no lumps of flour.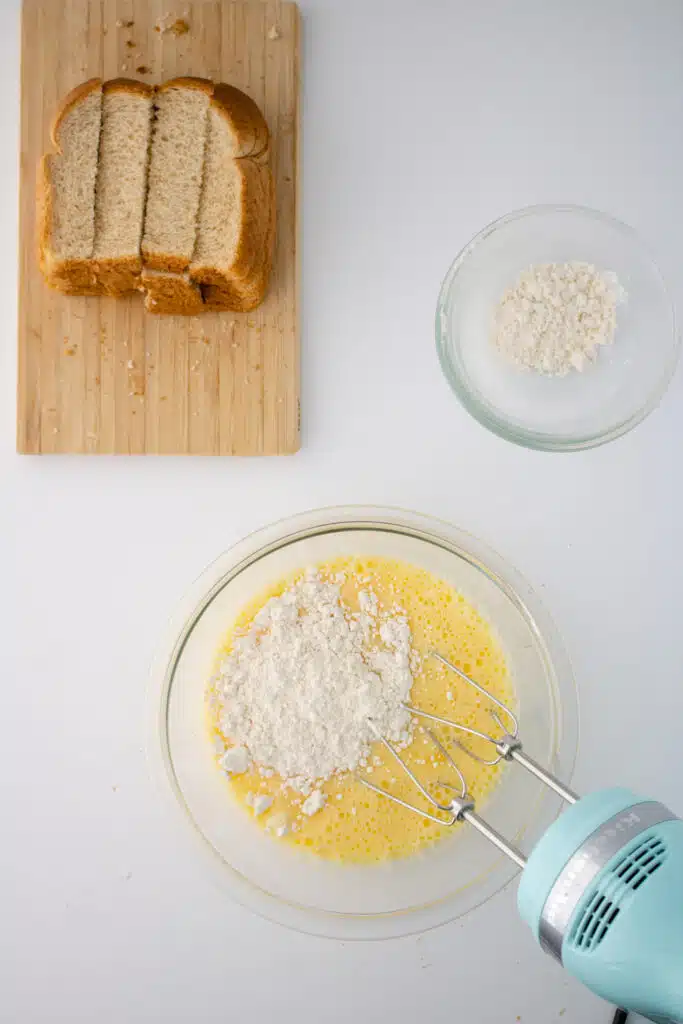 Step 3
In a frying pan, melt the oil and butter together.
Important Tip: If your fire is up too high, the oil and butter can burn. If this happens, pour out the butter and start over again so that you don't give your sticks a burnt taste.
Once the butter has melted and begins to bubble slightly, dip the sticks into the batter. We did four sticks at a time.
Pick the bread sticks up out of the mixture with two forks and allow the excess batter to drain off before adding to the pan.
Important Tip: Do not let the bread sit in the batter to soak. They will fall apart. Only add the bread to the batter when you are ready to start frying them immediately.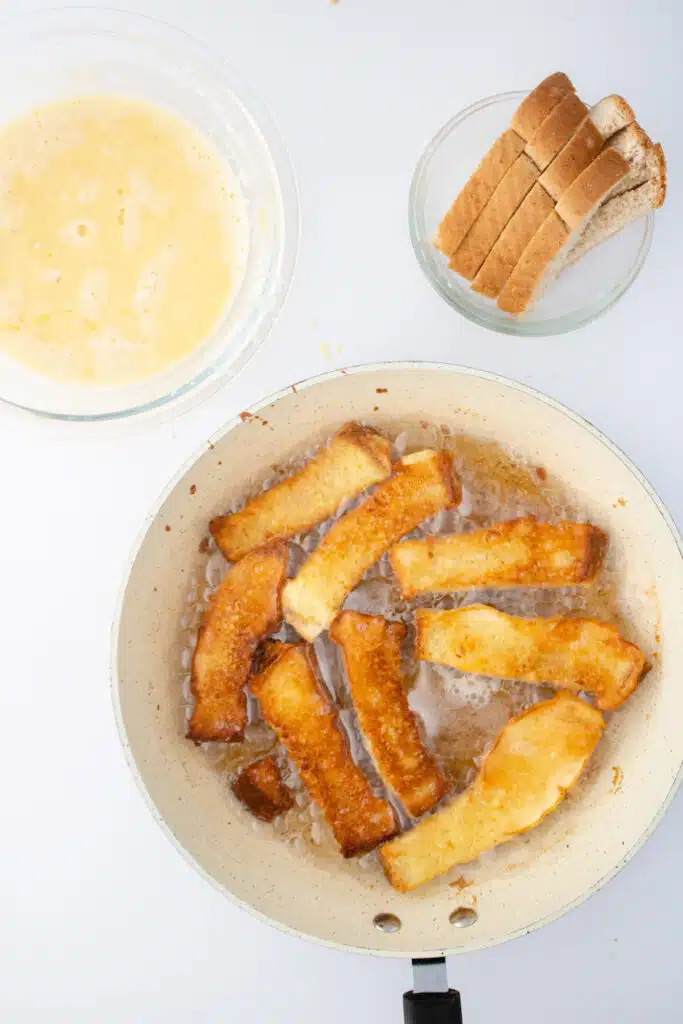 Step 4
Cook the toast sticks for 3-4 mins per side or until toasted. You will want the French toast sticks to be golden brown on both sides.
Step 5
Place the sticks on paper towels to absorb moisture and oil while you cook the other French toast sticks. This will help them stay crispy.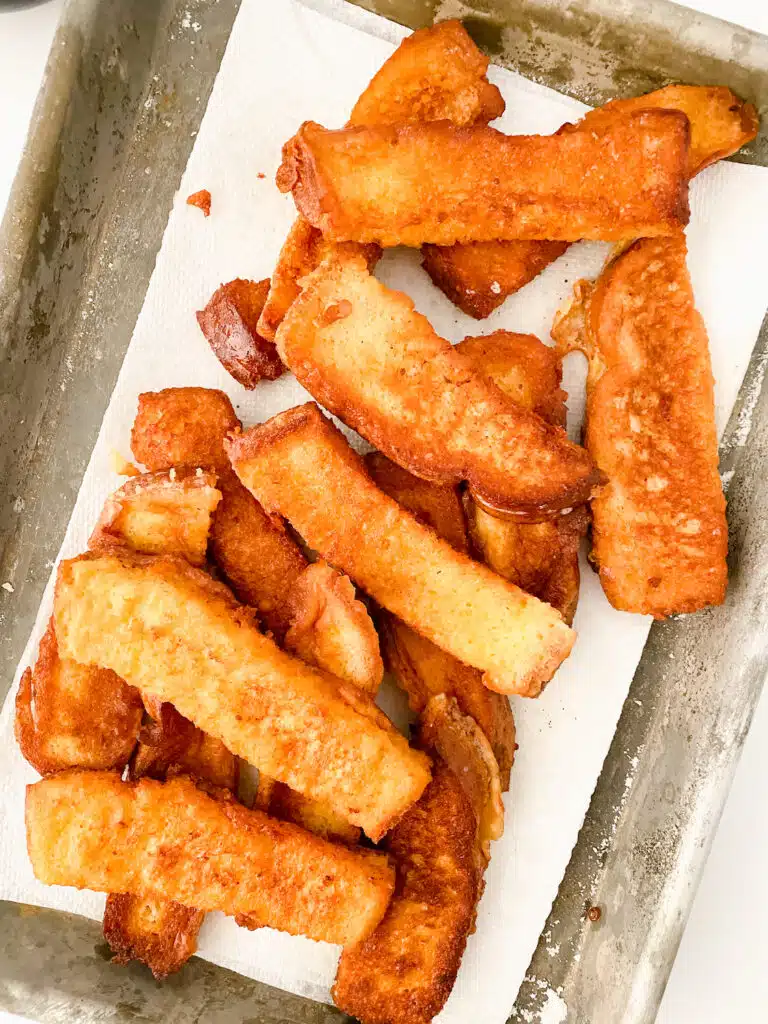 Serve with a small bowl of syrup for dunking in.
If you like this copycat Burger King French toast sticks recipe, be sure to see our easy Cookie Dough Overnight Oats recipe and our Cookies and Cream Overnight Oats recipe.
Here are some more easy make-ahead breakfast foods for camping: