We love a good travel and camping quote, and we know we're not the only ones! Camping and RVing Inspirational travel quotes are perfect for jotting down in your calendar, posting on that cork board next to your refrigerator, printing on a mug, or adding to a social media post.
These are some of the best camping and RVing quotes that will fuel your wanderlust and make you want to travel to the great outdoors.
Focus on the phrases and how the words make you feel. If you're dreaming of getting back into nature or need inspiration to make that first trip after reading these quotes, then we have a quote for you!
You might also like these 42 Road Trip Instagram Captions for sharing your travels on social media.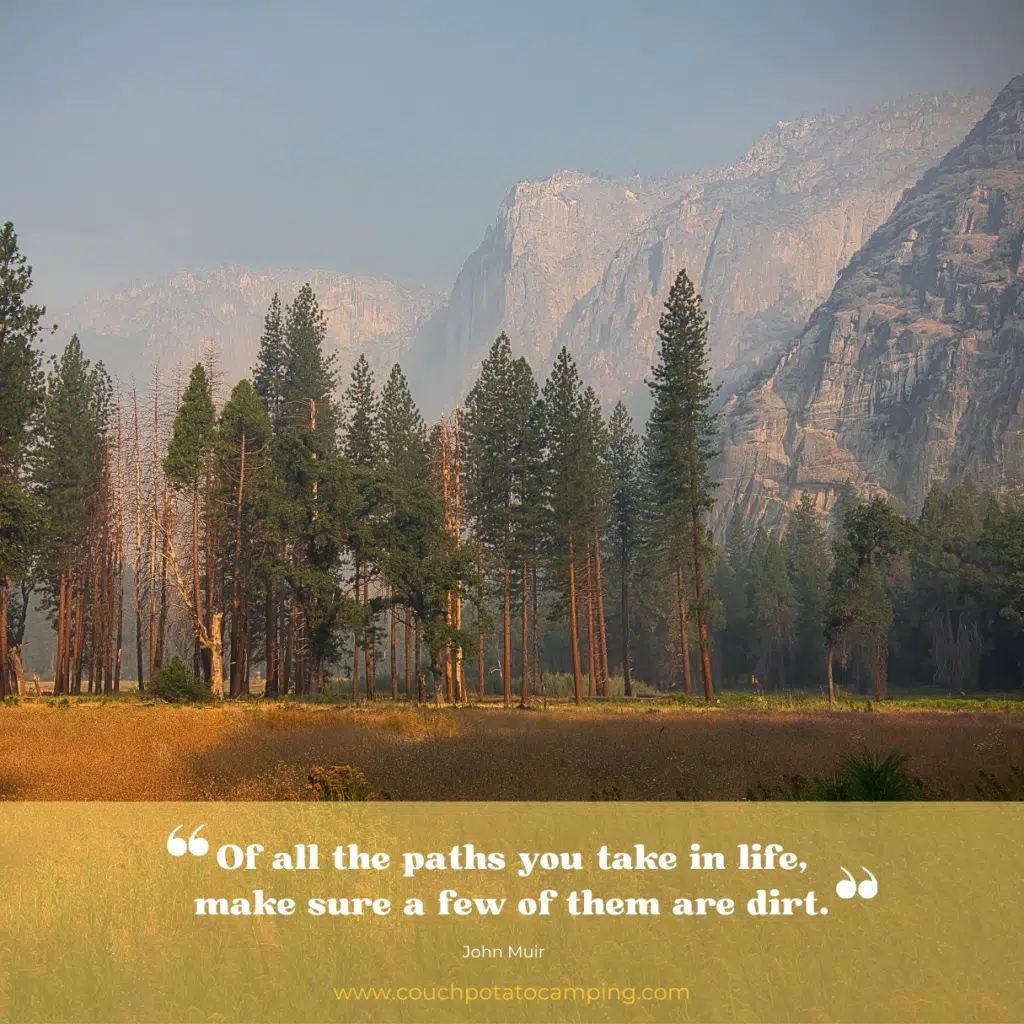 "Life is best when you're camping."
"Life is better by the camp fire."
"Campers have s'more fun."
"Adventure Is Calling"
"I googled my symptoms… turned out I just need to go camping."
"In an RV no one ever asks…are we there yet?"
"Not all who wander are lost." – J.R.R. Tolkien
"May the forest be with you."
"Remember, happiness is a way of travel not a destination." – Roy Goodman
"Take the road less traveled and see where it leads you."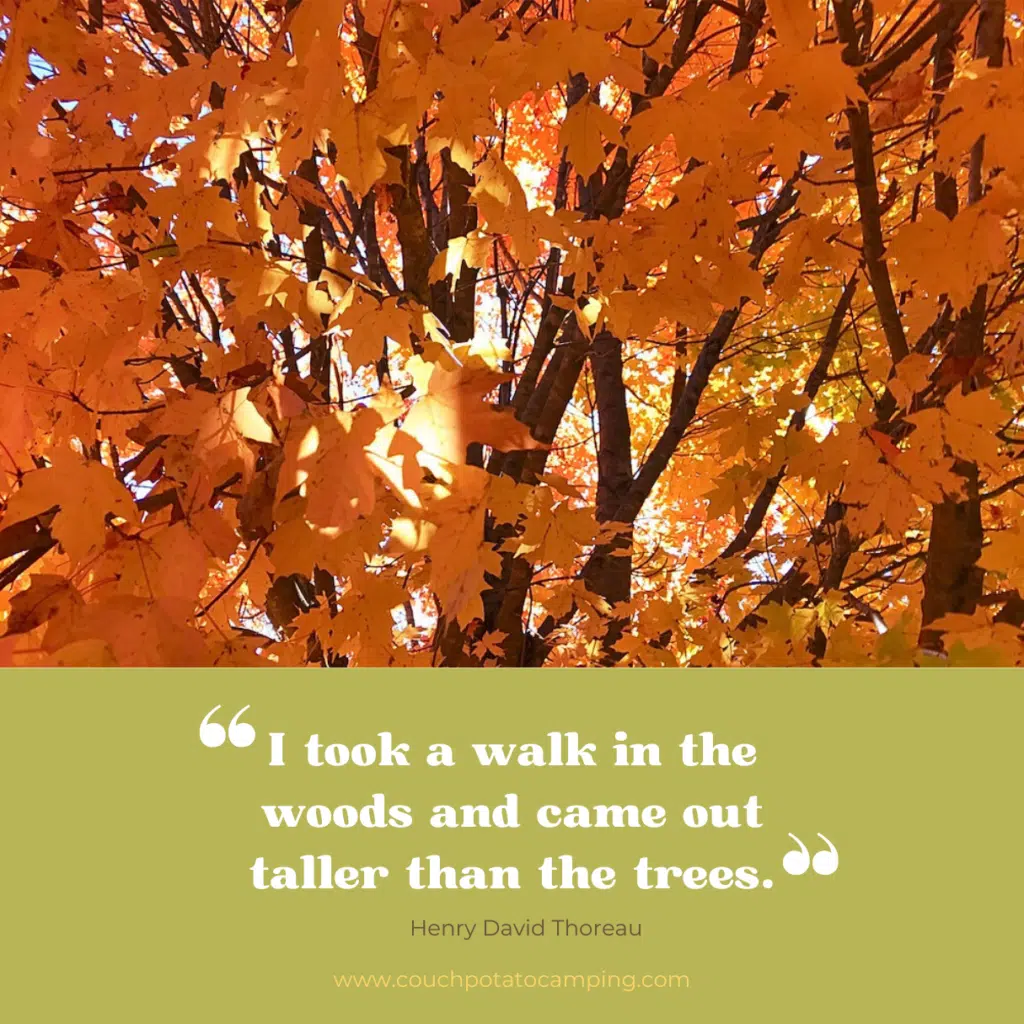 "We travel not to escape life, but for life not to escape us." – Anonymous
"One's destination is never a place, but a new way of seeing things." – Henry Miller
"Home is wherever you park it."
"Travel: as much as you can, as far as you can, as long as you can. Life's not meant to be lived in one place."
"I took a walk in the woods and came out taller than the trees." – Henry David Thoreau
"If you never go, you'll never know."
"In every walk with nature, one receives far more than he seeks." – John Muir
"All good things are wild & free." – Henry David Thoreau
"Look deep into nature, you will understand everything better." – Albert Einstein
"Not till we are lost do we begin to find ourselves." – Henry David Thoreau
"RV there yet?"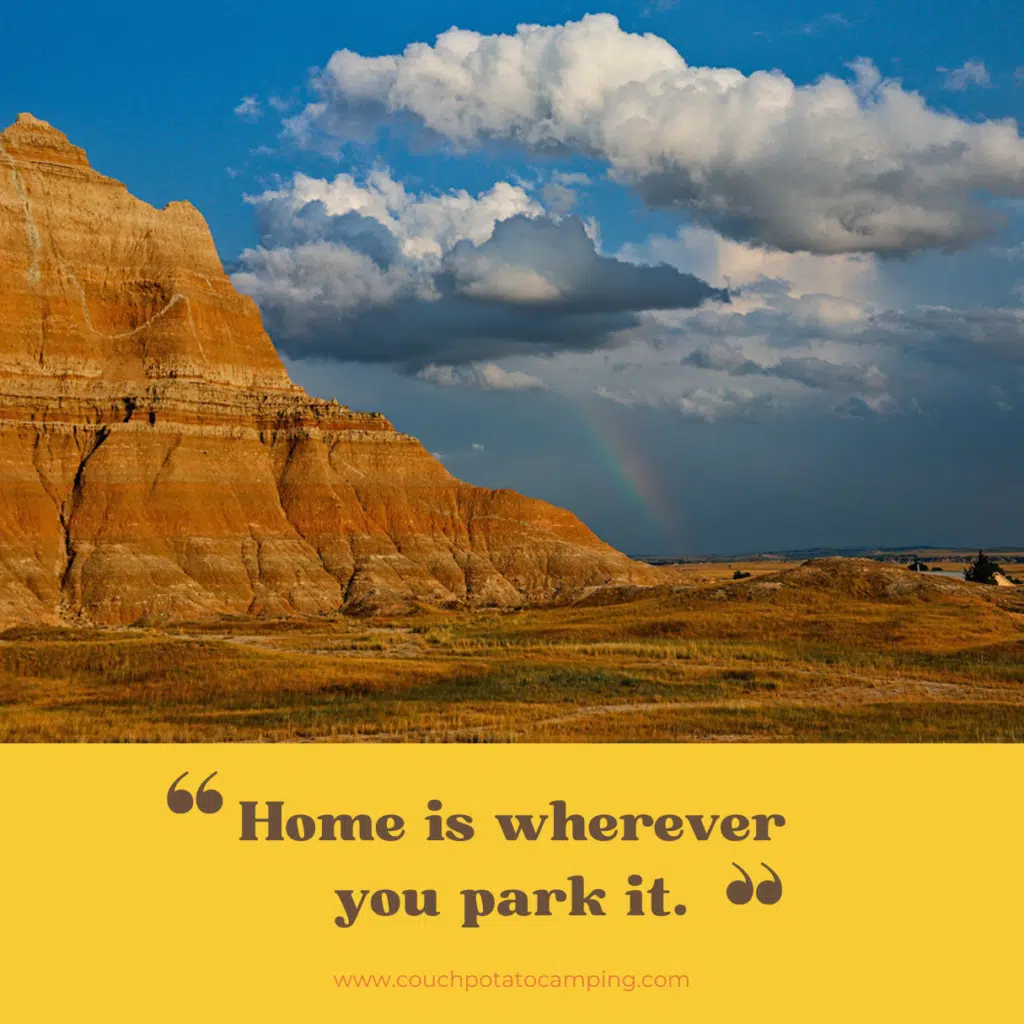 "You're off to great places. Today is your day. Your mountain is waiting. So get on your way." – Dr. Suess
"Meet me where the sun touches the mountains."
"Come to the woods, for here is rest." – John Muir
"Of all the paths you take in life, make sure a few of them are dirt." – John Muir
"I must break away and get out into the mountains to learn the news." – John Muir
"Broad, wholesome, charitable views of men and things cannot be acquired by vegetating in one little corer of the earth all one's lifetime." – Mark Twain
"Sometimes traveling to a new place leads to great transformation."
"And into the forest I go, to lose my mind and find my soul."
"Exploration fuels the imagination." – J. Daniel Jenkins
Related Articles