Getting out on the trails where you are camping is one of the joys of being outdoors! Before heading for a hike – even a short one – it's wise to bring a few things along just in case. These hiking essentials are smart whether you are walking for a mile or hiking for 10 miles.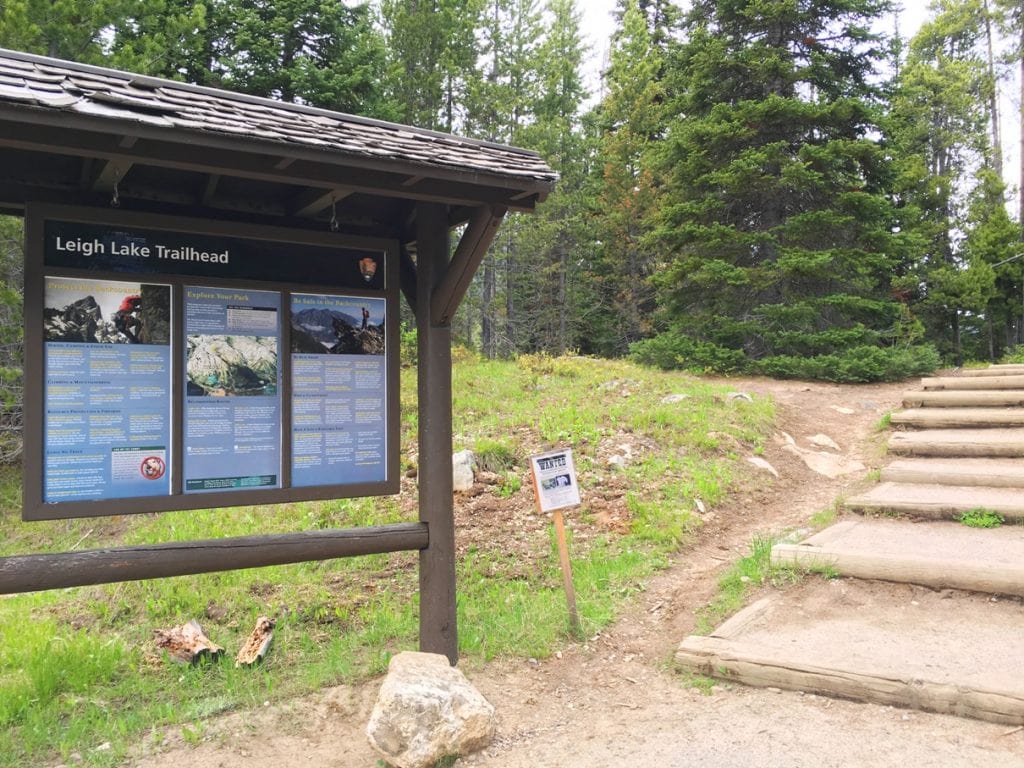 These are our favorite day hike essentials. It's what I've used on the trails in Grand Tetons and Yellowstone, Everglades National Park (see our video tour), walking waterfalls in North Carolina, and seeing manatees in Blue Springs State Park in Florida.
Put these items in your backpack, store in your pocket, or attach to a belt loop.
If you'd like to add some fun gadgets to your hike (though they might not be essential), check out the Nomadik box which sends you monthly outdoor items.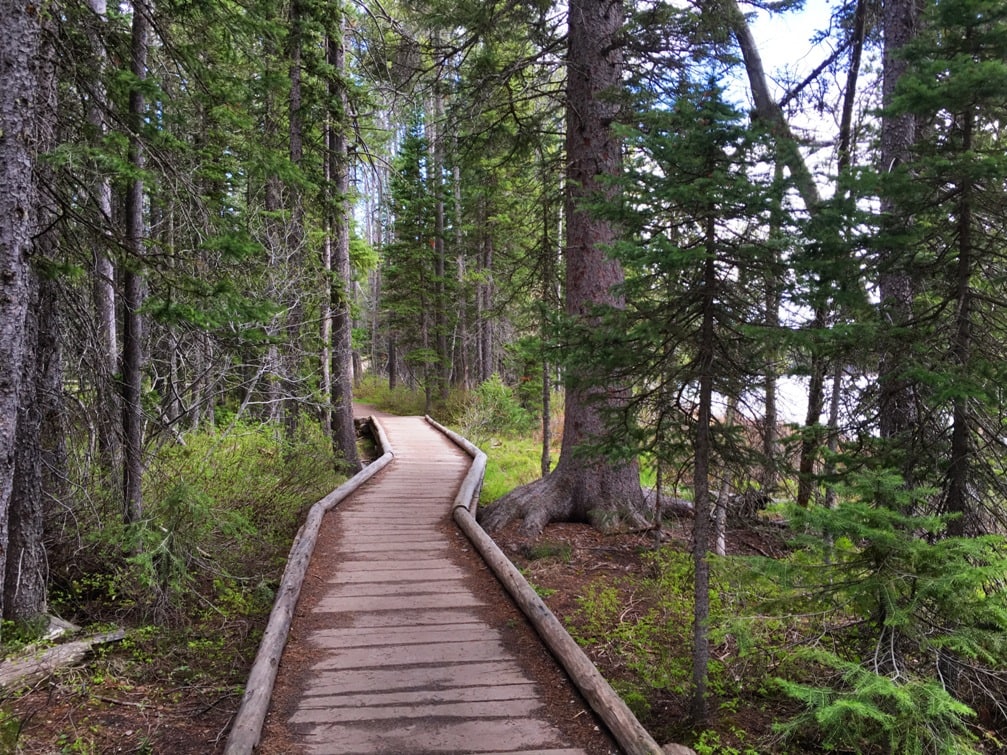 Hiking Essentials
Portable Charger
Sure, you might think your phone is fully charged and you'll be fine. But what if you start taking lots of photos and video and your phone battery dies really quickly?
Or – heaven forbid – you get in trouble. You need emergency help. And you're phone battery isn't charged enough to make a call or text. That is a situation that CAN be prevented. So be smart and bring a heavy duty charger.
Let's not forget, most phones can act as a flashlight, too. And a GPS unit. You do NOT want to run out of power!
Choose a rugged, military grade portable charger designed for the elements. Get one with an outer surface that protects against water, weather and wear on the trails.
Water Bottle
I've raved about Klean Kanteen vacuum insulated water bottles over and over again. With good reason. They work amazingly well.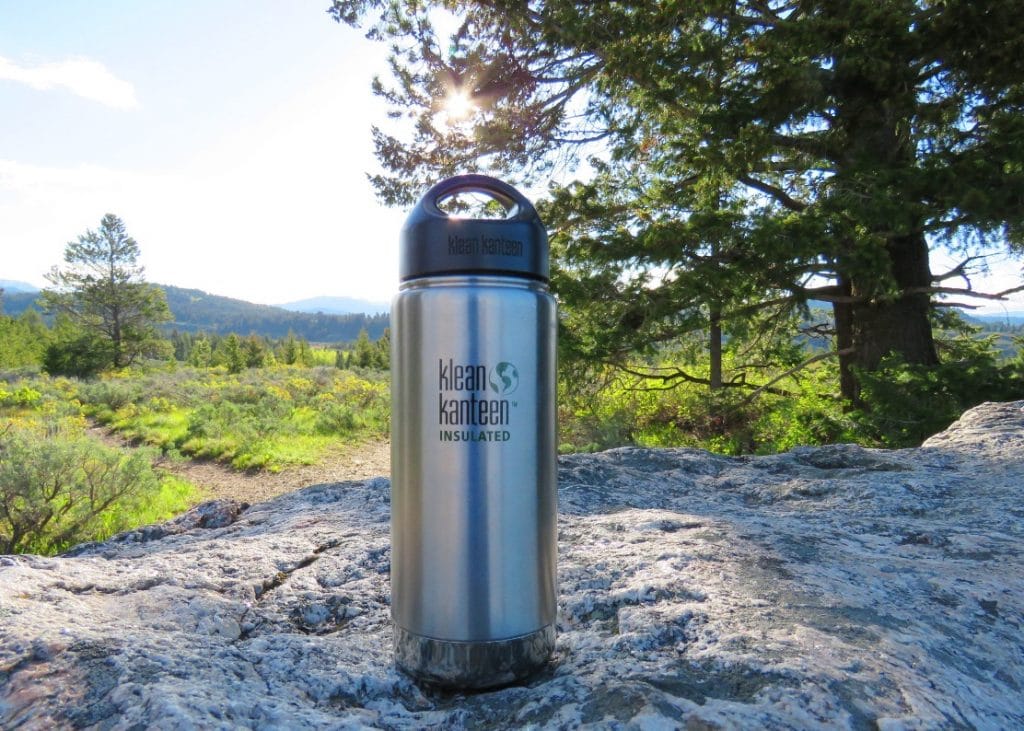 In the heat, Klean Kanteen keeps water or other liquids ice cold for hours and hours on end. In the cold, the insulated water bottles keep hot beverages HOT.
We may or may not use ours to keep spiked (just a touch of Bailey's) hot chocolate warm and ready to go on the trail. Just saying!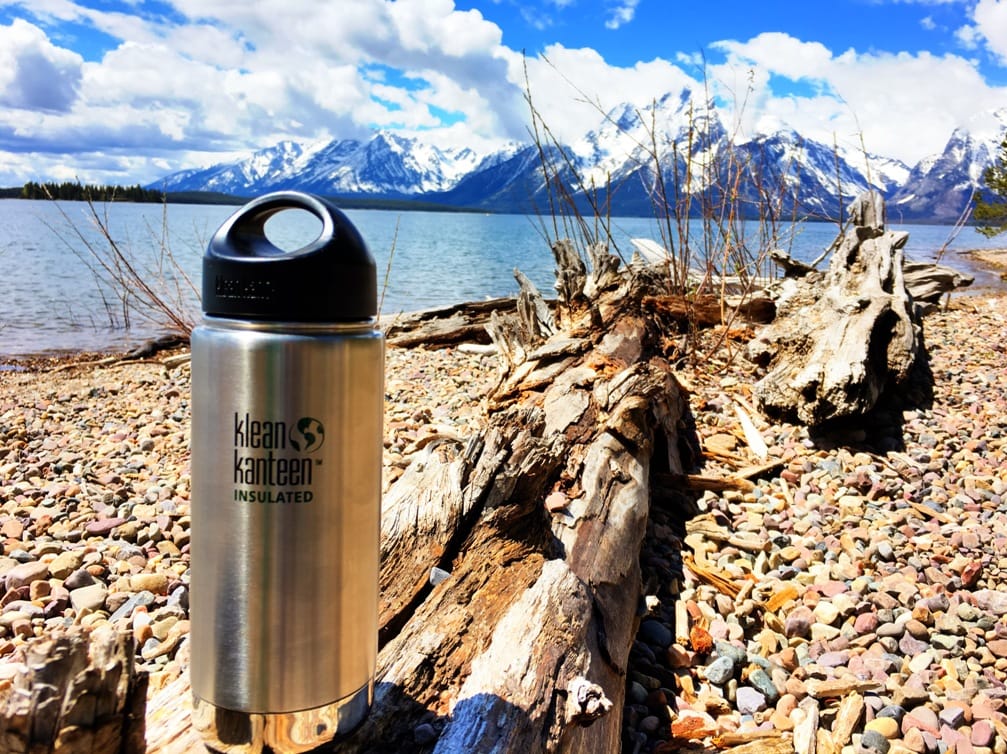 There are times when we DON'T want to hold a water bottle, but want one to fill up on water when we need it (perhaps at a Visitor Center or a restroom water fountain). Hydaway Bottles are a great solution. They collapse down so that they can easily be put in a pocket. Or use a carabiner to attach them to a belt loop or backpack.
Snacks
If you're hiking for an hour or two, you might not need a lot of food. But it's always wise to pack something! Whether you stay on the trail longer than expected, or suddenly have a sugar drop due to heat and exertion, be sure to pack something portable in your pocket, just in case.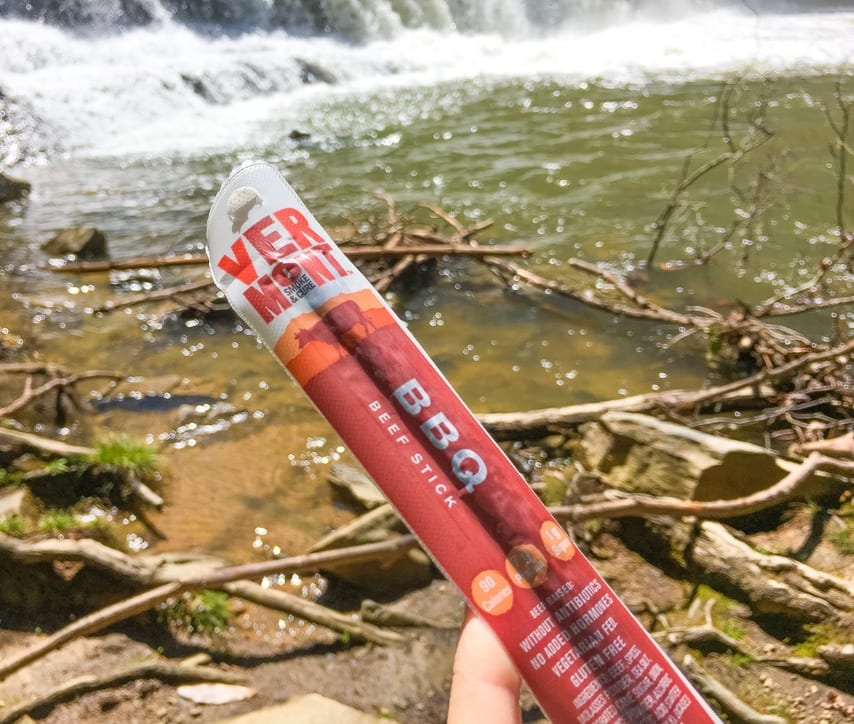 We love beef sticks for a lot of protein in a small, portable package.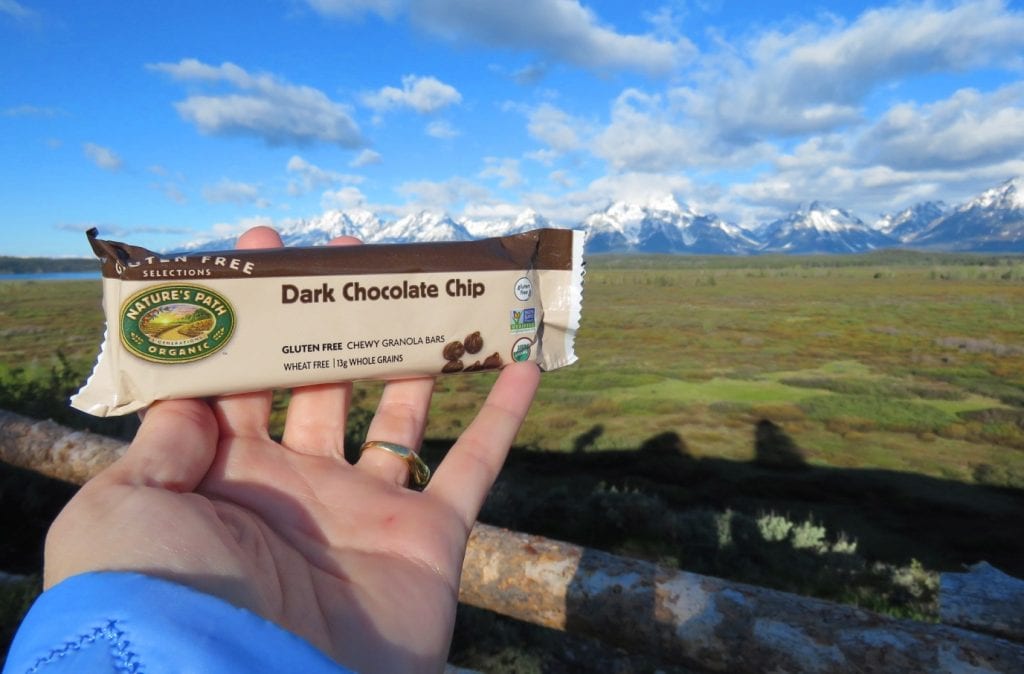 We also almost always have a granola bar stashed away in a pocket (even when traveling by plane, shopping, going out for the day, etc.)
Some other things we always enjoy while on a day hike in the woods or urban trail are mini bite-sized chocolates and nut mixes for energy and protein.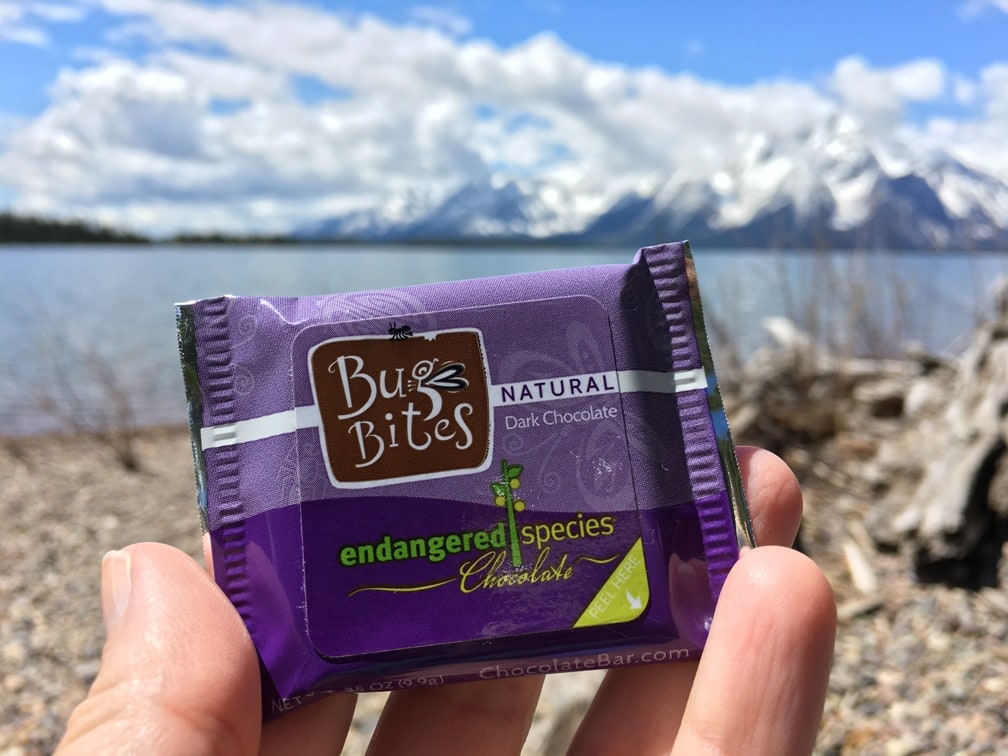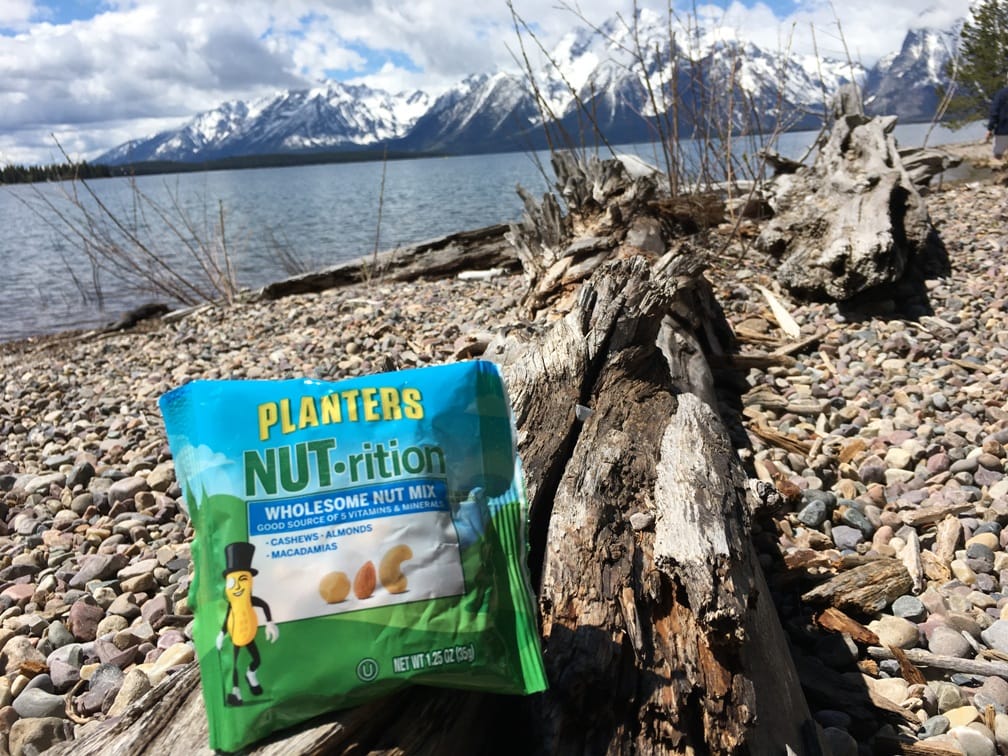 KIND bars are another excellent pick for foods on the trail. Packed with nuts, they're full of protein and easily portable.
Hat
If you're on a trail with no shade, you will definitely appreciate a hat. The sun's rays beating down on top of your head can make you hot and miserable. Plus, you will likely get sunburned.
Even if you enjoy the heat and are wearing sunscreen, you want to protect your eyes from glare. And wearing a hat will help you stop squinting all day long.
A baseball cap will do. We love a foldable wide brim hat, though. There is more protection all the way around your head and neck. Plus, you can fold it up and stick it in a backpack or behind your belt if you choose not to wear it.