Where to stay in Medora, North Dakota while RVing or camping near Theodore Roosevelt National Park.
About Medora, North Dakota
Surrounded by undisturbed nature at the southern edge of the Theodore Roosevelt National Park is Medora.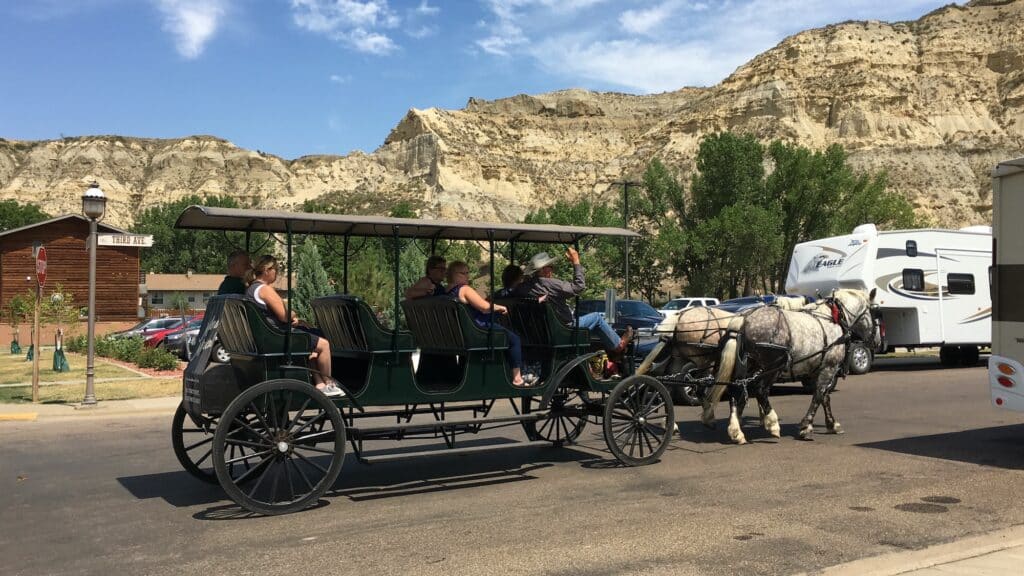 Medora is a great basecamp for visitors to western North Dakota who want to explore the area's Western history at places such as the North Dakota Cowboy Hall of Fame and the Billings County Museum.
To further immerse yourself into the Western and Cowboy culture, check out the Medora Musical. This seasonal professionally produced outdoor, high energy musical is dedicated to the 26th President of the United States, his time spent living near Medora, and the nearby national park's namesake: Theodore Roosevelt.
Theodore Roosevelt National Park History
The 70,000 plus acres, contained within three separate units, that comprises the Theodore Roosevelt National Park is a natural wonder showcasing North Dakota's Badlands a tremendous amount of wildlife.
The Theodore Roosevelt National Park's South Unit Visitor Center is conveniently located downtown Medora, at the southern edge of the national park's boundary. From this visitor center you can drive along a 36 mile scenic loop throughout the Southern Unit.
Theodore Roosevelt National Park Camping
Cottonwood Campground
Located within the Theodore Roosevelt National Park approximately 5 miles from the town of Medora is Cottonwood Campground.
The seasonal Cottonwood Campground offers primitive, dry camping for tent campers and RVers who want to stay within the national park's Southern Unit. Roughly half of the sites in this campground are reservation only, with the remainder being first come-first-serve.
Open usually mid-May through mid-September
No utility hookups available.
No dump station.
First come sites can fill up by the afternoon.
Juniper Campground
The Juniper Campground is the only campground within the national park boundaries in the Northern Unit of Theodore Roosevelt National Park.
All sites are first come-first served
No utility hookups available.
Dump station available (seasonally)
Tent and vehicle/RV sites available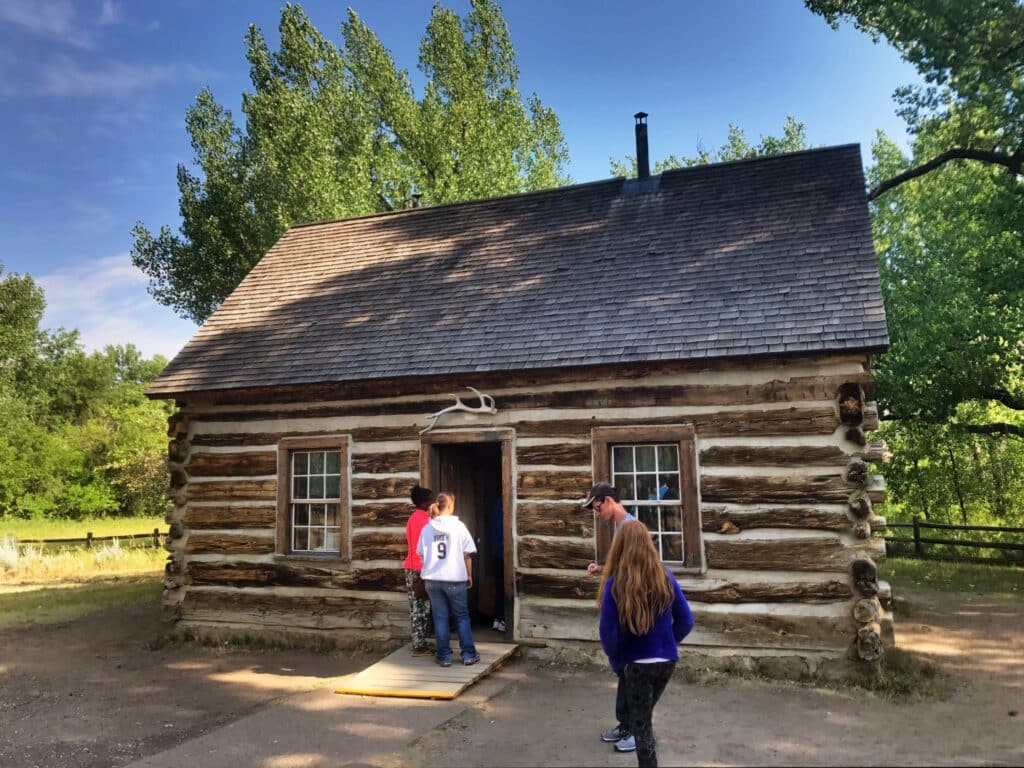 Medora Camping
Medora Campground
Situated at the western edge of Medora along the Little Missouri River, the city-managed Medora Campground was where we chose to stay while visiting the area and the adjacent National Park.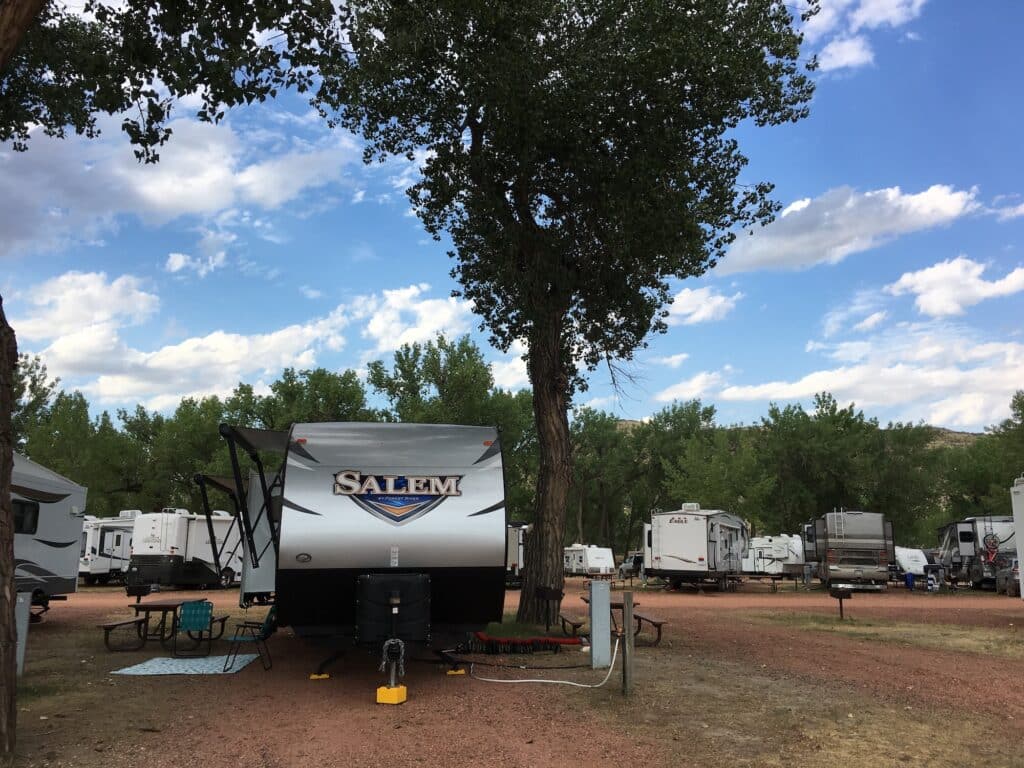 The Medora Campground has approximately 200 sites available with 4 limited amenity cabins for rent. The Medora Campground was a great location that provided us easy access to downtown Medora and the National Park's Southern Unit entrance and visitor center. The campground offers:
Full hookup sites
Laundry facilities
Shower facilities
On-site office and convenience store.
Red Trail Campground
Open seasonally typically between May 15 through the end of September, the Red Trail Campground offers over 100 RV sites and tent only sites.
Red Trail Campground offers its guests a list of amenities including laundry facilities, Cable TV in all RV sites (excluding tent sites), an on-site office, souvenir, and grocery store, as well as:
Free WiFi
Modern Restroom and Shower facilities
RV and Tent sites varying levels of utility hookups
Picnic tables at each site with charcoal grills upon request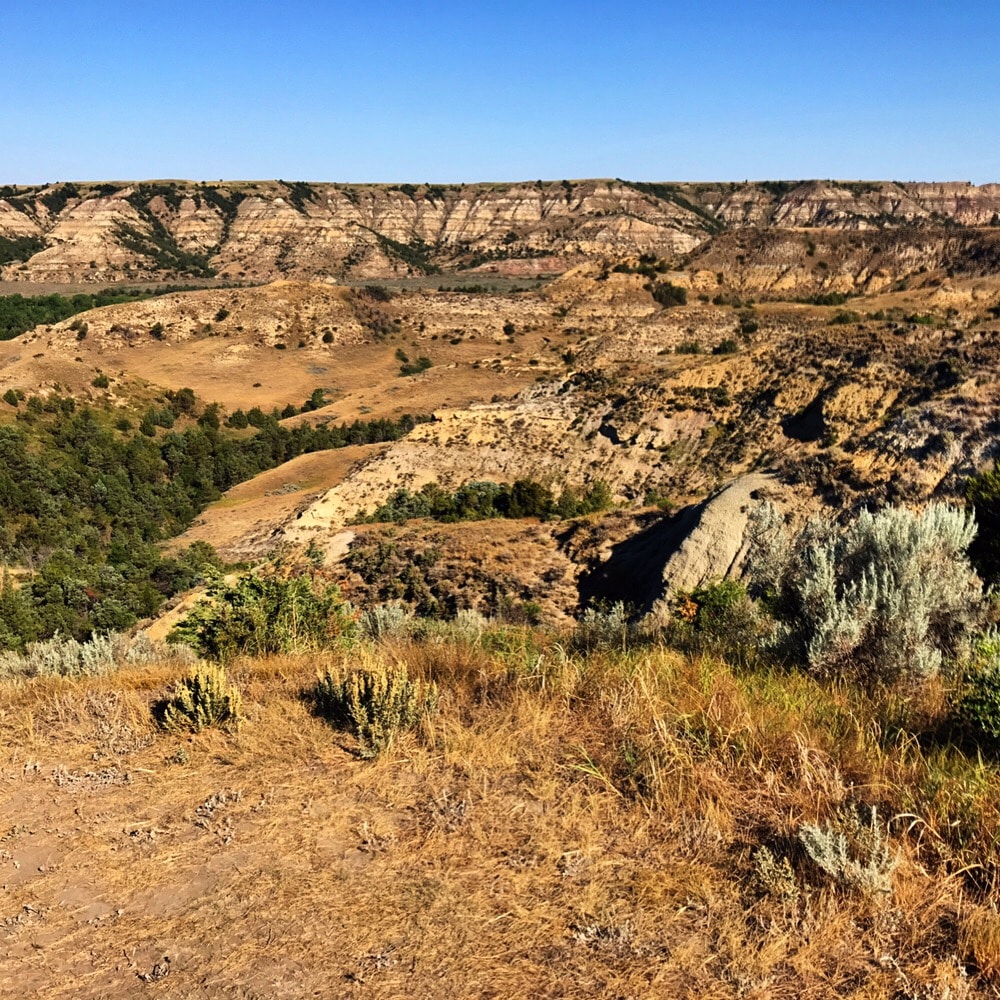 Buffalo Gap Guest Ranch and Trailhead
If you want to immerse yourself into a western style experience, in a place that offers both cabins for rent and campsite hookups, then check out the Buffalo Gap Guest Ranch and Trailhead.
The Buffalo Gap Guest Ranch and Trailhead is unique in that it offers its guests traveling with livestock on-site barns and segregated pins as well as creature comforts for the two-legged human types. The Ranch also offers dry camping sites and rustic log cabins.
On-site restaurant and lounge with seasonal live music
Camper hookups
Full service lodging
Feed and certified hay is available for the livestock
Trapper's Inn Motel and Campground
Also located in nearby Belfield, ND is the Trapper's Inn and Campground. This location is unique in that it offers three different types of lodging options for its guests: approximately 67 hotel rooms, 2 log cabins, and over 35 campsites. Accommodations have amenities such as:
Campsites have 5o amp hookups and a shower house
2 Log Cabins (with no plumbing)
Hotel rooms have TV, a refrigerator, and a microwave.
Open year round
Sully Creek State Park
Located roughly 2 miles south of Medora is the Sully Creek State Park. This state park offers a range of accommodations including varying levels of cabins for rent, yurts, tipis, as well as primitive campsites.
There are approximately 3 primitive campsites and 6 group primitive campsites. Sully Creek State Park is unique since it is designated as a state horse park offering approximately 66 corrals and amenities for equestrian campers. Other park camping amenities include:
Seasonal reservations
Located along the Little Missouri River
Canoe access
Pay shower facilities
Vault toilets
Water hydrant access
Looking for free camping in Medora, ND? Check out these boondocking sites near Theodore Roosevelt National Park that we recommend.