If you are planning a trip to Dollywood and Pigeon Forge, Tennessee, here the Top 10 RV Parks and Camping options.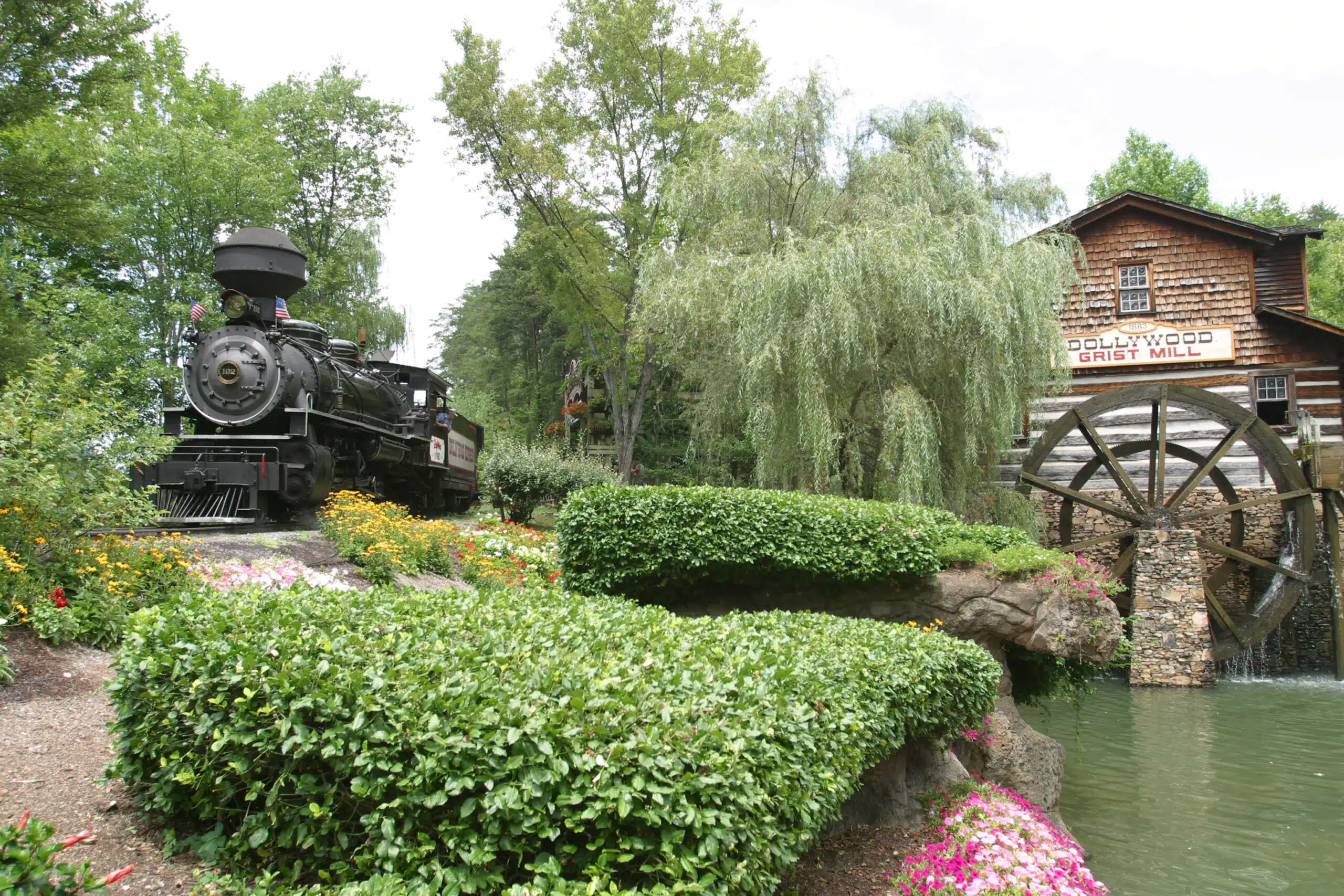 About Dollywood
Established by Dolly Parton, and located in the heart of the Great Smokey Mountains in Pigeon Forge, Tennessee, the Dollywood Theme Park spans across 150 acres boasting over 40 rides, entertainment and shows, and dining locations. The largest ticketed tourist attraction in Tennessee hosts over 3 million Guests each season – opening in mid-March through the Christmas Holiday season.
In addition to the world-class theme park, Dollywood offers:
A sister 35 acre water park Dollywood's Splash Country
Dolly Parton's Stampede Dinner Attraction
A 20 acre Dollywood's DreamMore Resort and Spa
The Southern Gospel Museum and Hall of Fame.
✅ Recommended reading about Dollywood and Dolly Parton.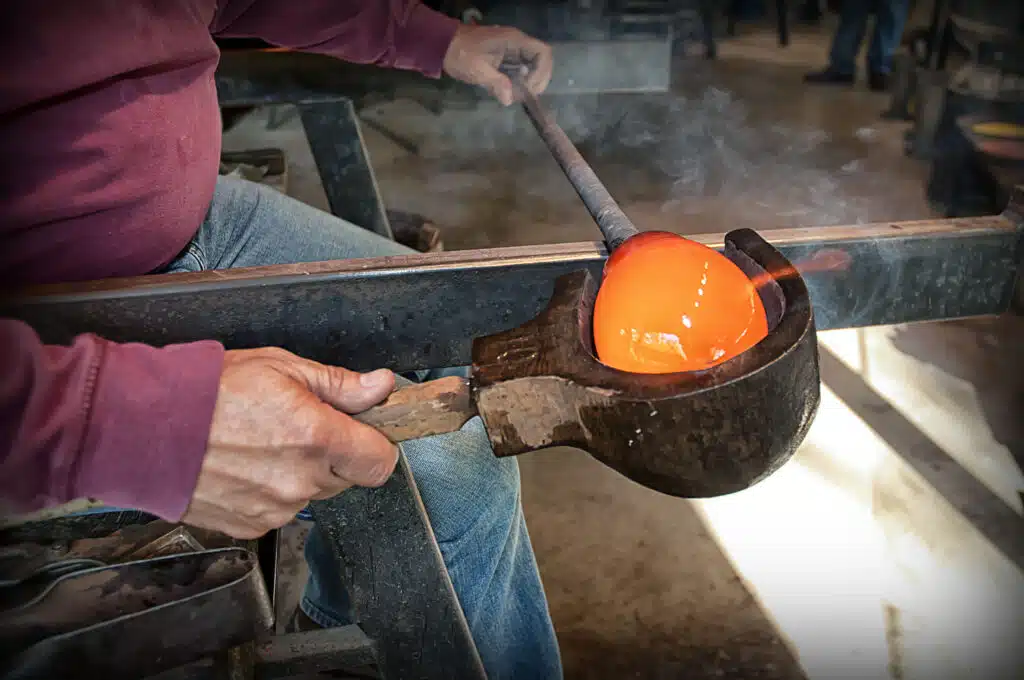 Campgrounds and RV Parks Near Dollywood
Pigeon Forge | Gatlinburg KOA Holiday
Located just steps away from the entrance to Dollywood, the Pigeon Forge | Gatlinburg KOA Holiday offers a plethora of amenities and RV, Camping, and Cabin options. This family friendly RV and Camping destination has something for everyone in the family.
The Pigeon Forge | Gatlinburg KOA even has a paid trolley from the RV Park to Dollywood, a large pool area with a lazy river, outdoor sports fields such as basketball and bocce ball, a playground, a jumping pillow, and a dog park for your pets.
Full hook-up sites
WiFI and Cable available
Cabins for Rent
Dog Park
Planned Season Activities
Foothills RV Park and Cabins
The Foothills RV Park and Cabins is a seasonal destination generally open April through October that offers RVers and Campers looking for a natural setting tucked away in the Smokey Mountains.
Those traveling with RV's, Foothills RV Park provides fully paved roads and RV site pads for trailers up to 32 feet in length and motorhomes up to 36 feet in length. The park provides on-site laundry and conditioned restroom facilities for their Guests.
For those without an RV but you seek the great outdoors, check out Foothills Cabin Rentals. These fully conditioned cabins, most with a covered porch, come in various sizes from 1 to 2 bedrooms and smaller camping cabins with similar amenities such as: WiFi, refrigerator, Cable TV, and more.
Full hook-up RV sites
Cable TV and WiFi Connectivity
Concrete patio, picnic tables, and fire rings
Heated swimming pool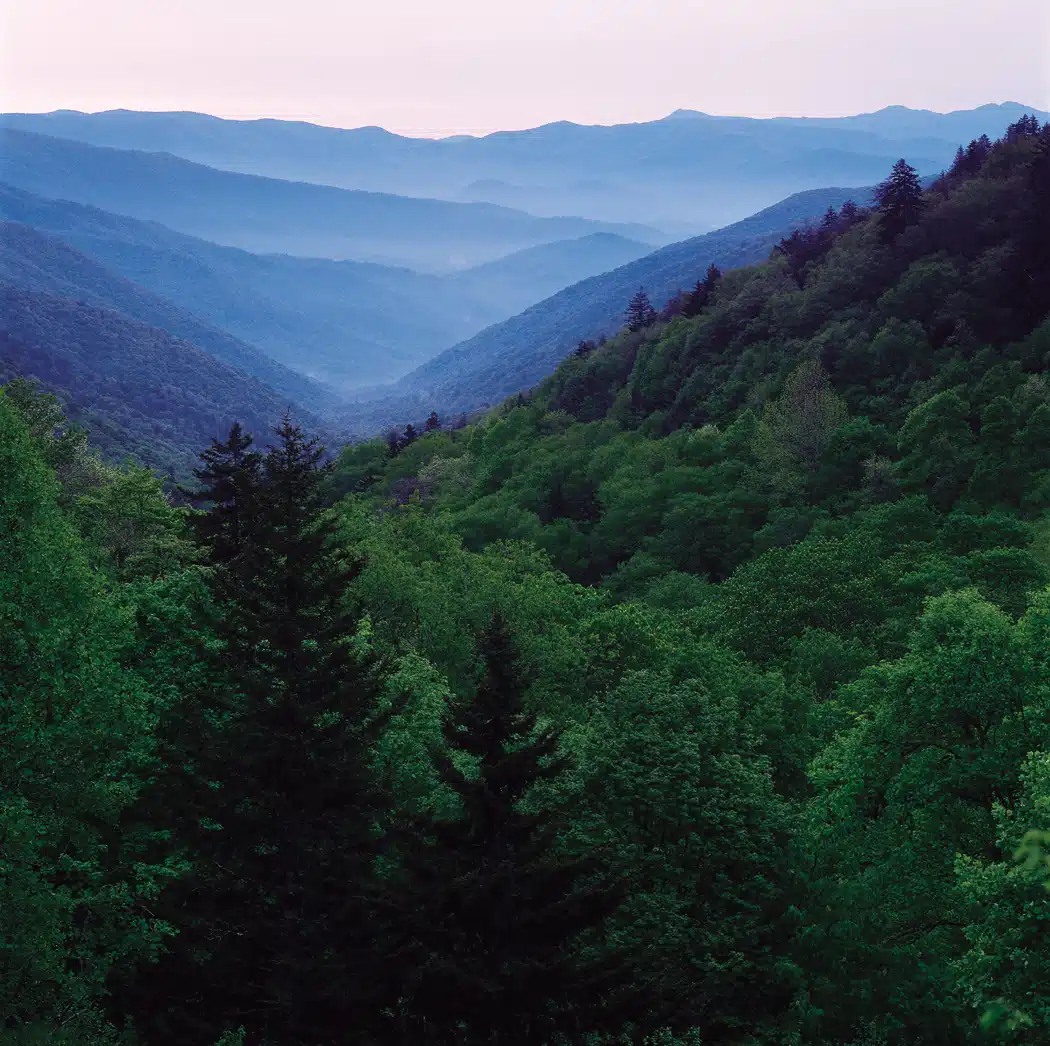 Yogi Bear's Jellystone Park Pigeon Forge | Gatlinburg
Situated approximately 1 mile away from Dollywood Yogi Bear's Jellystone Park Pigeon Forge | Gatlinburg is a year-round RV and camping option for visitors to the area.
This destination resort offers premium RV sites, rental cabins, glamping tents, a fishing pond, and 2 swimming pools. Other amenity highlights include:
Full-hookup RV sites
Free WiFI and Cable
Laundry Rooms
Conditioned Comfort Station/Restroom Facilities
Pine Mountain RV Park
Touted as one of Pigeon Forge's newest RV park of its type, Pine Mountain RV Park offers large back-in and pull-through RV sites and cabin rentals all situated in a natural setting. This year-round park offers rates for both the low and high seasons.
The Pine Mountain RV Park has a large splash pool, snack bar, general store, and restroom and laundry facilities on-site. The RV Park is located along the banks of the Mill Creak with convenient access to the nearby Pigeon Forge Parkway. Other amenities include:
High speed WiFi
Cable TV hookups
Full hookup sites
Picnic and camp fire rings
2 Fully Ammenitized Cabins for Rent
River Edge RV Park and Log Cabin Rentals
If you're looking for a RV and camping location with a variety of rental options, from rustic to premium, then check out the River Edge RV Park and Log Cabin Rentals.
The River Edge RV Park offers over 100 landscaped, full-hookup RV sites each with a fire ring and cooking grate. The park also offers RVers 2 conditioned bath houses, a swimming pool, hot tub and splash pad for the kids.
The park also offers 1 bedroom cabins, new 2 bedroom Park Cabins for those who want a premium stay and there are camping cabins available if you want to 'rough' it during your stay. Other amenities include:
Trolley service to the Pigeon Forge area attractions
Finely appointed Park Cabins with the amenities of a small house
Camping cabins that sleep 4 people with electric, WiFi and micro fridge
1 Bedroom Cabins that have a jacuzzi and fully equipped kitchen
Related Post: RV Parking at Universal Studios Hollywood
Camp Riverslanding
Camp Riverslanding is one of the highest rated family-friendly vacation destinations in the Pigeon Forge area. Situated close to all the Pigeon Forge area attractions, Camp Riverslanding claims to have the best combination of the best natural location and more amenities than any other campground in the area.
The campground offers full-hookup RV sites, trolley service anywhere in Pigeon Forge or Gatlinburg, river tubing, fishing, playground, game room for the kids, a camp supply shop and the following other amenities:
Free WiFi and Cable TV
New Dog Park, Basketball and Tennis Courts
Swimming Pool and splash pad
Riverfront RV sites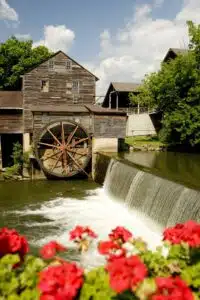 Riverbend Campground
Located approximately 1/2 mile from the Pigeon Forge Parkway, the Riverbend Campground has full-hookup, landscaped RV sites many of which are situated on the Little Pigeon River.
Being situated next to the river, Riverbend Campground offers fishing and tubing (provide your own tube) all set in the natural beauty of the Smokey Mountains. The campground offers Sunday Morning Worship services, Saturday night Gospel singing events and other amenities such as:
Concrete RV site pads
Bathhouse and laundry facilities
Cable TV and Internet connectivity
Large campsites and a dog walk area
Creekside RV Park
Fans of the RVers and YouTubers 'Keep Your Daydream' will recognize the Creekside RV Park from Season Seven of their travels. Situated along the Walden Creek in Pigeon Forge, this family owned and operated campground offers travelers that desired mix of "close to it all, but far away from everything" camping option.
Located approximately 4 miles from Dollywood and Pigeon Forge's array of attractions, the Creekside RV Park provides its guests respite in a natural setting with all the amenities you expect from a campground with high marks. The park offers:
A saltwater swimming pool
Conditioned Bathhouse and laundry facilities
Camp store with snacks, firewood, and RV gear
Full-hookup sites with dedicated campfire rings
Cable and High speed Internet connectivity
Regional trolley stop on the Pigeon Forge Route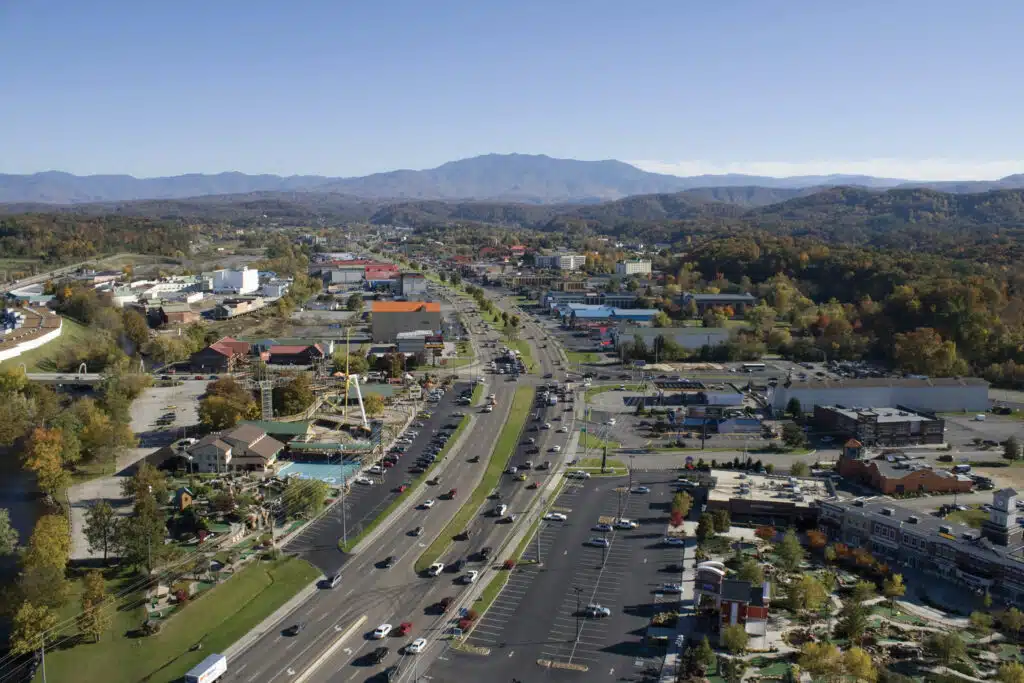 Clabough's Campground
There are not many RV and camping locations that can claim to be on family owned and operated farmland that dates back five generations, however Clabough's Campground near Pigeon Forge offers its guests something unique.
Located approximately 5 miles from Dollywood, this 300 plus RV site campground with rental Cabins and Tent sites provides a list of amenities and the southern hospitality guests expect while visiting the Smokey Mountains, Pigeon Forge and Gatlinburg areas. Clabough's Campground has a lot to offer including:
Free WiFi
4 Bath houses and 3 Laundry facilities
Approximately 70 pull-through sites
Over 300 full hookup sites with creekside sites available
2 Swimming Pools, a lazy river, and large game room
Pigeon Forge Trolley Service
Gas and Diesel available on-site
Related Post: Best RV Parks Near Universal Studios Orlando
Gateway to the Smokies RV Park and Campground
Conveniently located between Pigeon Forge and the entry to the Great Smokeys National Park, the Gateway to the Smokies RV Park and Campground provides its guests with an array of getaway options from tent camping, RV sites and rental cabins.
If you are looking for a more manageable size RV park and campground with a lot of amenities, then Gateway to the Smokies RV Park and Campground is perfect for adults and families looking to getaway while being just minutes away from all the Pigeon Forge offers.
Don't have an RV, no problem you are covered with two rental cabin options that include either an A-frame Cabin with 2 full beds, WiFi and A/C and Heat or the more appointed Camping Cabins that accommodate up to 4 people, a full kitchen, bathroom, Cable TV, WiFi and A/C and heating. Other campground features include:
Full RV site hookups
Swimming Pool
Playground and a laundry facility
Gift shop
Pigeon Forge Trolley Stop
---
Looking for more campgrounds in eastern Tennessee? We really enjoyed staying at Long Branch Campground on the Caney Fork River.