There are a lot of RV camping memberships available to you. But are they worth it?
If you bought an RV from a dealership, you might have been given a free year of a discount camping membership with your purchase. Perhaps you used it, perhaps you didn't find any value in it.
You're not alone. There are a variety of discount programs available. Let's be honest, not all of them will work for you. They just won't. Choosing an RV camping membership really depends on the way you go camping and where you go camping.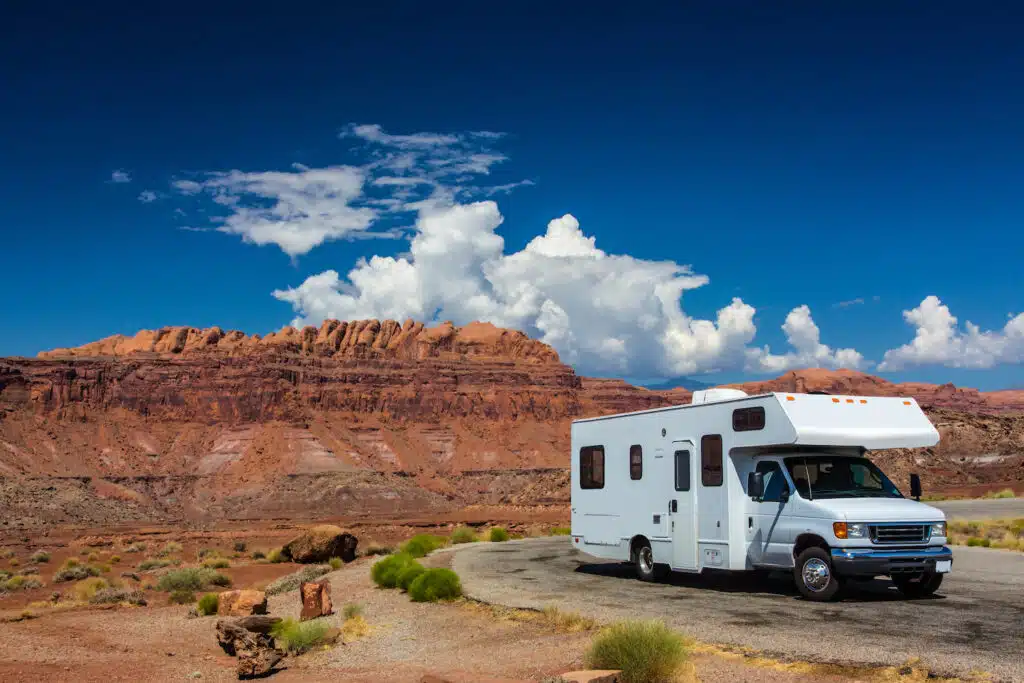 Most full-time or serious RVers take advantage of one or more membership programs that offer discounts or even free nights at camping grounds, as well as a wealth of other benefits. However, no membership program is worth it if they cost more than what you will save over the course of the membership year.
How do you choose the membership program that will help you save money (and maybe offer you much-needed assistance, too)? This guide will walk you through some of the most popular RV memberships and their pros and cons so you can make a decision if they are a good fit.
Keep in mind the pricing and amenities are accurate at the time this article was written. Be sure to check the current rates and amenities in case there have been changes.
Thousand Trails
In Thousand Trails national program, you gain access to free or low-cost stays at campgrounds across the country.
From campgrounds near Williamsburg on the east coast to a host of options in Florida, Texas, Nevada, California, and up the west coast, you can camp your way around the country.
After paying the fee of $575 per year, you will gain access to free camping in one of the five zones offered through Thousand Trails. You can add other zones for $49 each. If you want to save money and try out the membership, check out Ebay for used memberships for sale.
There is also an additional 100+ parks available for a fee of $199. The main benefit of this program is free camping.
Pros
Free camping
100% money back guarantee if you decide the program's not for you
Online reservations
Cons
Higher-end membership fee
You have to pick a zone or pay more to include more areas in your membership package
Rules about how many consecutive nights you can spend at affiliated campgrounds.
Some campgrounds still charge a fee to customers with the membership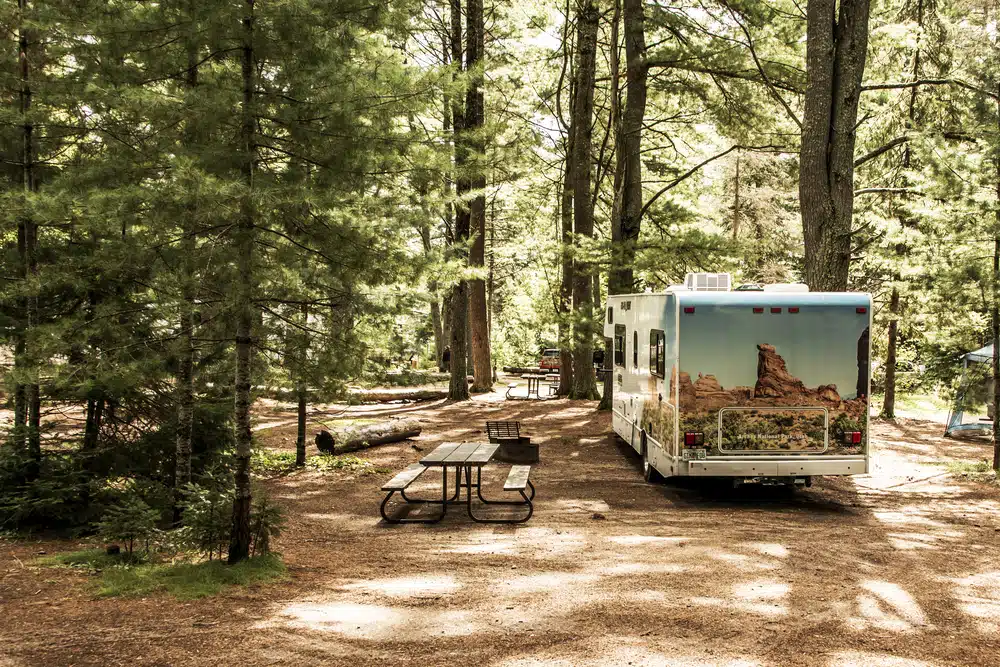 Passport America
Passport America offers great savings on over 1400 campgrounds within the network. In addition to campgrounds in the USA, there are also participating parks in Canada and Mexico.
For most campgrounds, you can enjoy a 50% discount. However, you must investigate the campgrounds ahead of time to learn specific rules and regulations at each park. There are varying rules about how many nights you can stay, among others such as special rules surrounding holidays, etc.
However, given the low fee, you will likely quickly recuperate your investment in this membership program.
This membership offers a free app, a lifetime membership, and a member referral program where you can earn some extra pocket cash.
Pros
Low membership fee of $44 per year – even less if you purchase a few years at a time
Many campgrounds to choose from
Free trip-planning app that helps you create travel routes
Cons
Each campground has their own rules, meaning the discount may only apply for a night or two
There are no guidelines for the campgrounds to follow to be a member; therefore, some of them are not very nice RV parks
Reviews from real people who have stayed at a member campground are not available
✅ Traveling with your dog? Check out our camping with dogs guide.
Good Sam
Good Sam Club offers a wide range of discounts and benefits ideal for full-time or part-time RVers.
Some of the most popular and most-used benefits include discounts at campgrounds, savings on gas and propane, and free use of dump stations at Camping World Supercenters.
In addition, the club also offers discounts at Camping World, Gander Outdoors, Overton's and other RV retailers. With over 170 locations nationwide, you are sure to find one near you as you travel.
Don't confuse the Good Sam Club reward program with other Good Sam products such as insurance, road side assistance, etc.)
The best part? This club's membership fees start at just $29 per year.
Pros
Low membership cost
Many benefits including savings on fuel
Over 2400 campgrounds offer discounts of 10% or more
Trip planner
Cons
No large discounts for campsite fees
Escapees
Escapees is another popular RV membership club that offers a wealth of benefits and information for starting RVers, as well as discount programs. It is well-established with 57 Chapters all over the United States and a starting year of 1978.
With your Escapees membership, you can get a street address and use their mail forwarding service. This is very useful for full-time RVers looking to change their domicile and take advantage of tax benefits in certain states like Texas, Florida or South Dakota. Membership fees start at $39.95 per year.
Pros
Low membership fee
Assistance with many RVer concerns such as healthcare, roadside assistance, jobs, and advocacy
Discounts at associated campgrounds and other relevant vendors
Access to participate in an online RVers community
Cons
It is more of a social club than a benefits club, which could be a pro or a con, depending if that is what you are looking for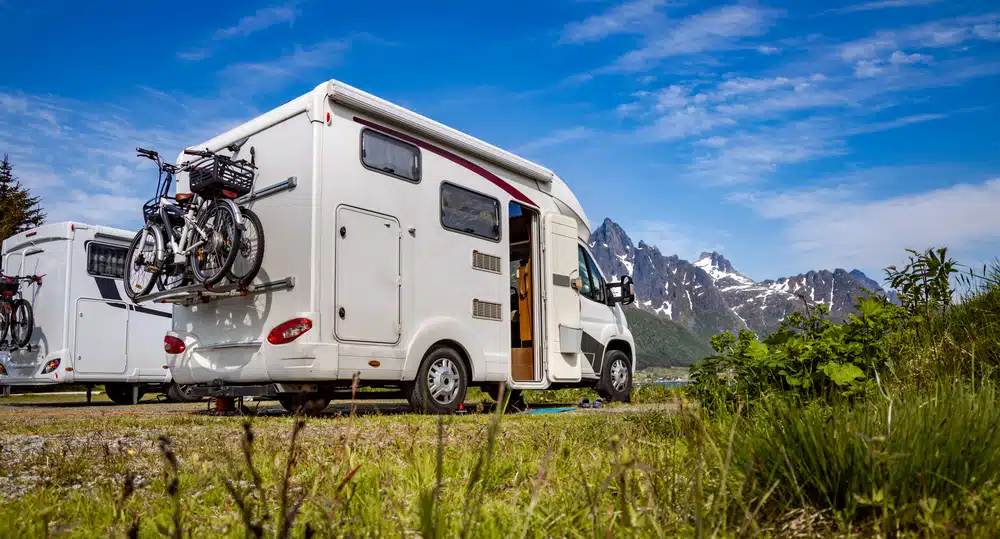 Happy Camper Half Price Camping Club
With this membership program, you can enjoy 50% off at hundreds of campgrounds across the country.
It is a no-frills program with the discount being the only discount associated with the membership. However, it does come with some fun bonuses, such as a Walmart Directory that includes all the Walmart locations by state, and which ones allow overnight parking, where to find fuel, etc.
You can access listings for each state where associated campgrounds are available through the Happy Camper's Half Price Camping Club website. The cost per each year of membership is $39.99.
Pros
Low cost of membership
Hundreds of campgrounds included
Cons
Only one benefit for joining
Harvest Hosts
In this unique club, you can enjoy a free overnight stay at a winery, brewery, farm or museum in exchange for a purchase. With over 2000 choices of where to stay across the United States (including Alaska) and Canada, the options are endless.
They provide an excellent map on the website to give you a visual of where to find each type of venue. There is also a free mobile app available.
Simply coordinate your visit ahead of time and you can enjoy a new adventure that you may not have tried without the membership! The cost of a Harvest Host membership is just $79. Use this link to receive 15% off your membership! There more than 600 locations throughout the country, offering a great variety of visiting options wherever you are planning to travel.
Pros
Many locations
Low membership fee
Interesting locations
If you use it just once, it practically pays for itself
Cons
Usually no hookups are available
Stays are only 1 night
You must arrive during business hours, putting some constraints on your travel plans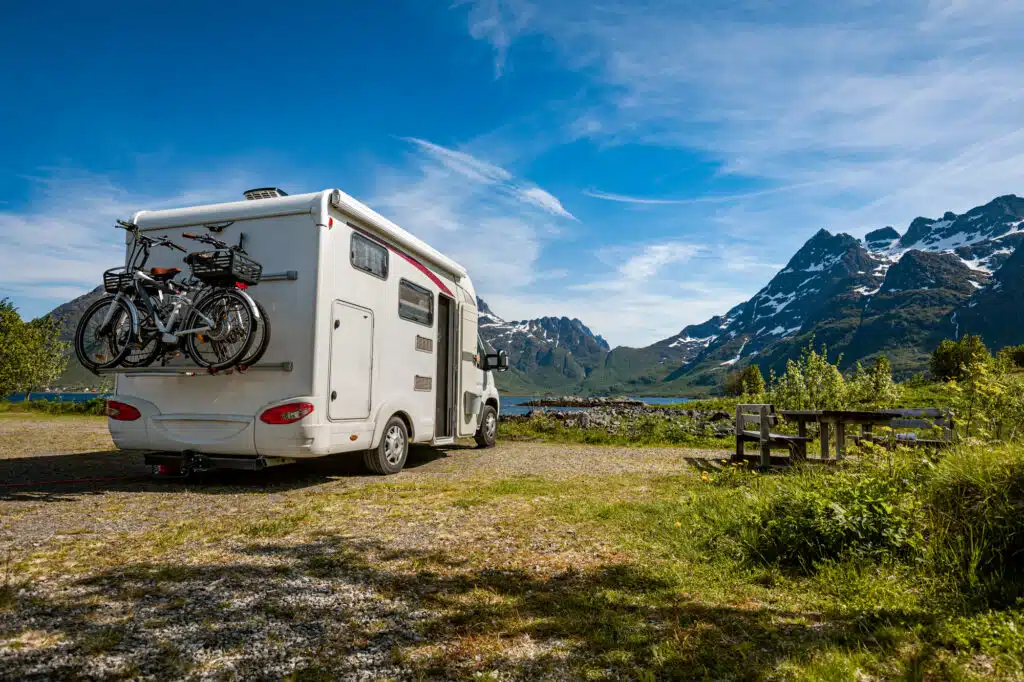 How to Choose Your Membership Club or Clubs
The first reaction to new Rvers is that they need to be members of most or all the clubs available. Not only can this get pricey, but it just isn't necessary because each has its own amenities that are designed for members that can check off the boxes.
Before you jump to join all the membership clubs available, keep in mind that many campgrounds are affiliated with several programs. This means you may not widen your prospects by a lot if you join several programs.
On the other hand, many programs offer a different array of benefits from the other programs. So, do your research based on the types of parks you like to stay in, the area of country you frequent, and the benefits offered. For example, Good Sam is one of the only memberships to offer gas savings. However, this club also offers a very small discount to campground stays, only 10%.
Comparing your cost vs. the benefits you will use in a specific membership is the best way to determine the ones best for your travel style. For example, it may be worthwhile to join the Good Sam Club if you spend a lot or your travel budget on gas, and then also join a 50% off campground club.
Clubs like Harvest Hosts are great for the occasional break on your trip, offering you a one-night change of scenery from your usual campgrounds. This club offers a great alternative to using a Walmart parking lot as a break in your long drive across the country.
Many RVers choose to invest in two or three clubs, especially when membership fees for the year are relatively low. Over time, you can easily recuperate your fees as you camp and purchase gear and gas. Do you have a favorite RV membership program? Tell us about it!