About Ocracoke Island
Sun, sea, and sand await those who choose an RV rental on Ocracoke Island. A barrier island separated from North Carolina by the Pamlico Sound, Ocracoke Island is renowned for its fishing opportunities and beautiful white sandy beaches. Ocracoke Island is also famous for its association with the pirate Blackbeard, who died on the island in 1718. The best time to visit is in the spring and fall when the weather is still warm, and there are fewer tourists.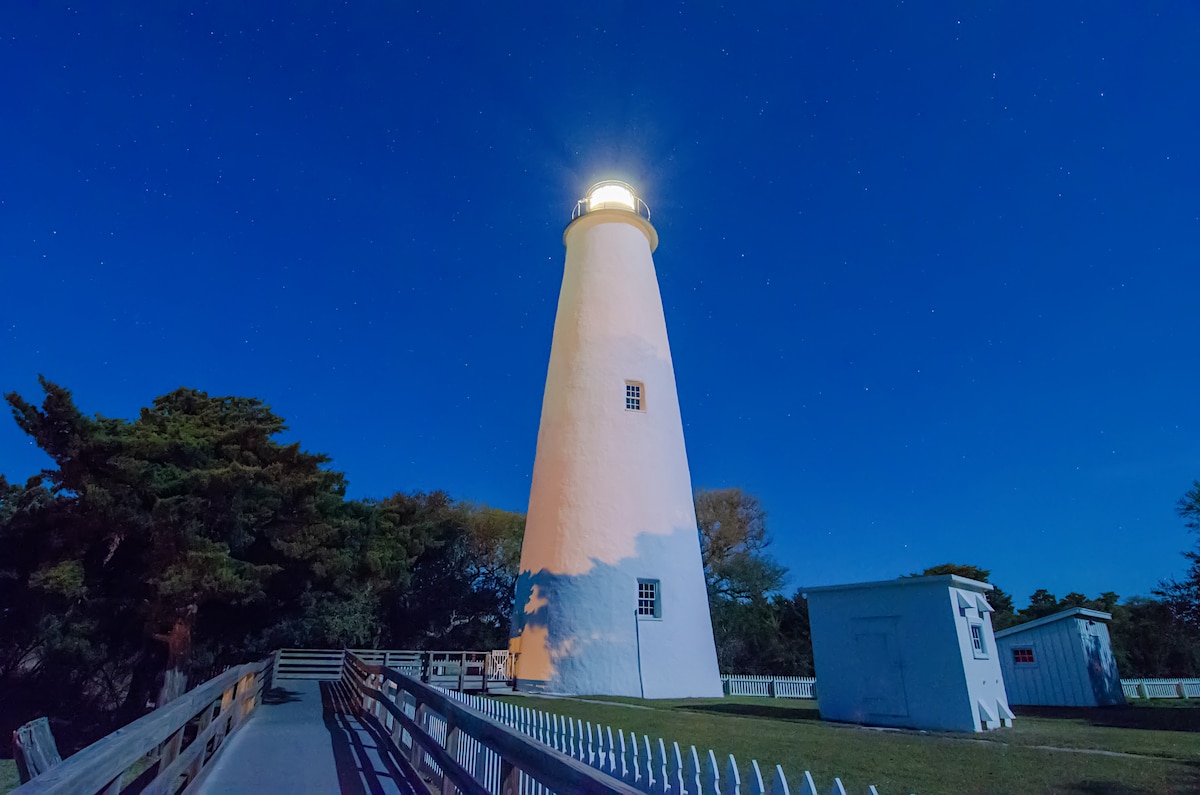 Campgrounds and RV Parks Near Ocracoke Island
Teeter's Campground
Teeter's Campground is one of the top-rated campgrounds on Ocracoke Island. This RV park offers both tent and RV sites near the center of the quaint Ocracoke Village. RV sites come equipped with full hookups that support 30 and 50-amp electricity. Pets are welcome at Teeter's Campground, as long as they're on a leash at all times. You'll also find useful basic amenities like bathrooms, showers, and a general store around camp.
Full hookup sites
Free Wi-Fi
Pets allowed
Open seasonally
Ocracoke Campground
One of the campgrounds operated by the Cape Hatteras National Seashore, Ocracoke Campground is perfect for campers looking for a rural beachside camping location. While there are no hookups available at this campground, tent and RV campers will find themselves right on the beach overlooking the Atlantic Ocean. Basic amenities like bathrooms and showers are provided. Spend your days making a splash in the ocean, looking for seashells, or visiting one of the nearby lighthouses.
No hookups
First come – First served
Beachfront accommodations
Open year-round
Jerniman's Campground
Formally known as Beachcomber's campground, Jerniman's the newest offering on Ocracoke Island. Situated less than a mile from Ocracoke village, Jerniman's offers tent and RV campsites complete with full hookups. There are also lots of helpful amenities like a bathhouse, laundromat, and a dump station. During your downtime, enjoy a drink at the onsite bar or get competitive in the games room. You can also rent golf carts from the campground to make getting around the island easy.
Full hookup sites
Golf cart rentals
Pets allowed
Open year-round
✅ Traveling to nearby Cape Hatteras? Here are our recommended campgrounds!
Hatteras Sands RV Resort
Located 23 miles away on neighboring Hatteras Island, the Hatteras Sands RV Resort is among the best campgrounds on North Carolina's barrier islands. Hatteras Sands offer tent and RV sites, as well as cottages, in case you fancy a luxury island vacation. There are 60 paved RV sites, which are big rig friendly and come with full hookups that support 30 and 50-amp electricity. Pets are welcome, and with the beach five minutes away, you and your pooch are sure to make some lasting memories. Amenities include laundry facilities, bathrooms, and showers.
Full hookup sites
Wi-Fi and Cable access
Pets allowed
Open seasonally from April to November
Frisco Woods Campground
Another popular Hatteras Island campground, Frisco Woods is sure to impress. This large campsite has over 200 tent and RV sites, as well as cabin rentals. The majority of RV sites come with full hookups that support 30 and 50-amp electricity, as well as a few sites with partial hookups. One benefit of this camp is it comes with lots of amenities, like a dump station, camp store, kayak/ paddleboard rentals. You'll find some activities to keep you entertained too, with a swimming pool and campground games like horseshoes.
Full hookup sites
Equipment rentals
Limited Wi-Fi
Pets allowed
Open seasonally from March to November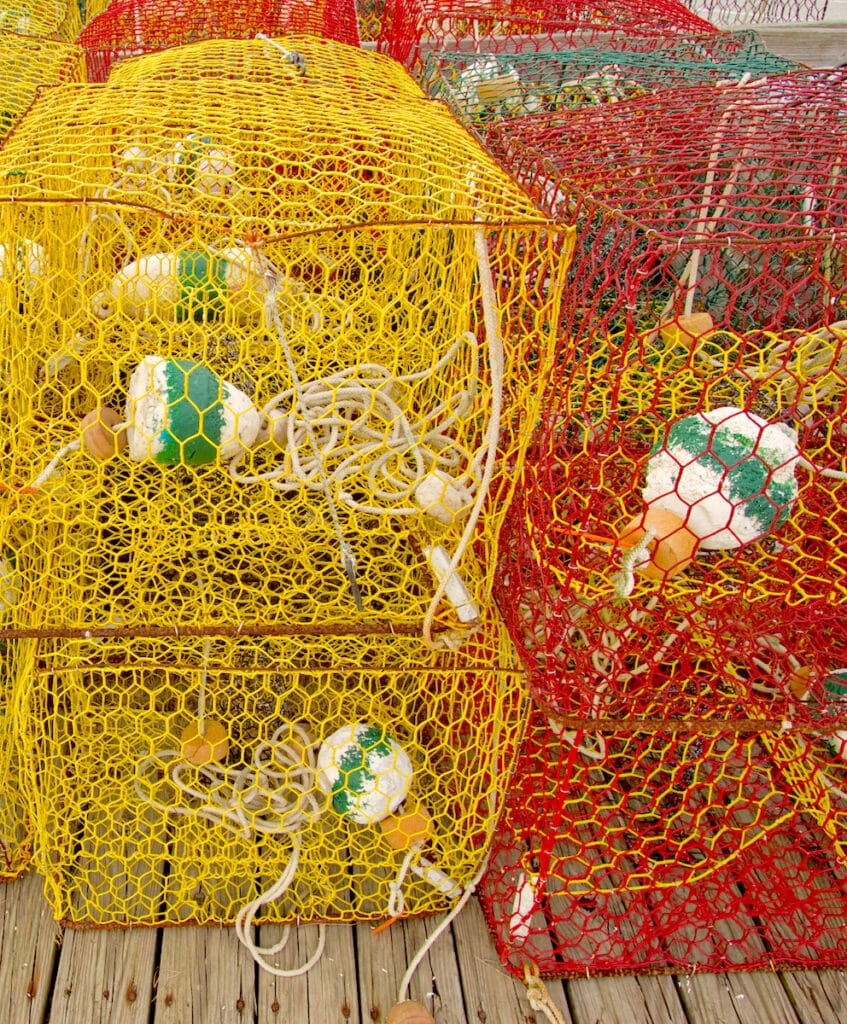 Sands of Time Campground
If you're looking to camp further north along the Outer Banks, consider the Sands of Time Campground in Avon. The perfect spot for avid windsurfers, Sands of Time is situated just a short walk from Canadian Hole, one of the top windsurfing destinations on the East Coast. Tent and RV sites are available, and there's a couple of cottages for rent as well. RV sites are spacious and come with full hookups that allow 30 and 50-amp electricity. You'll also get free Wi-Fi and cable access. Amenities around camp include laundry facilities, showers, bathrooms, and a fish cleaning station.
Full hookup sites
Free Wi-Fi and Cable
Pets allowed
Year-round camping
Cedar Island RV Park
Campers who'd prefer to stay closer to the mainland might want to spend the night at Cedar Island RV Park. Sat overlooking the Pamlico Sound just outside the Cedar Island National Wildlife Refuge, this campground is perfect for a wild weekend away. The park has RV and tent sites, and there's a motel if you don't feel like camping. RV sites come with full or partial hookups and space for your big rig. Amenities include a dump station, bathrooms, and showers. Pets are welcome, and there's a brand-new dog park for your pup to enjoy. There's plenty to do around camp, too—fish for your supper, go horseback riding, or drift along the bay in a kayak.
Full hookup sites
Pets allowed
Open year-round