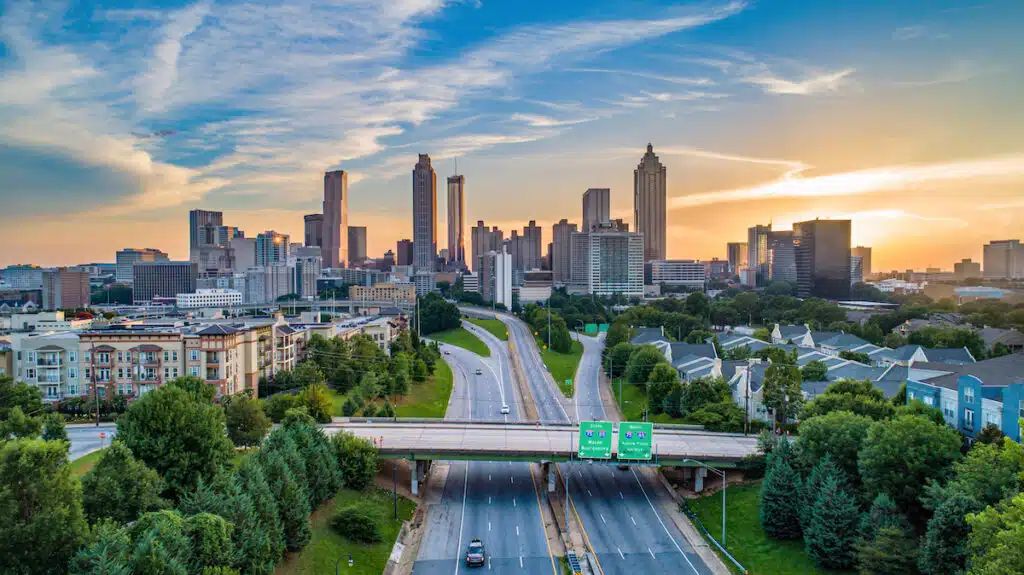 Whether you're trying to take a socially distant vacation this year or just want your family to get back to nature, going camping near Atlanta, GA is a great choice for a summer vacation! And these RV parks and campgrounds are guaranteed to make your kids smile!
RV Parks Near Atlanta, GA
For Couch Potato Campers, you probably want to get out in nature and get the kids out of the house. But you don't want to have to rough it too much! Which makes these campgrounds and RV parks a brilliant choice. They have lots of amenities to make you feel pampered, even when roughing it.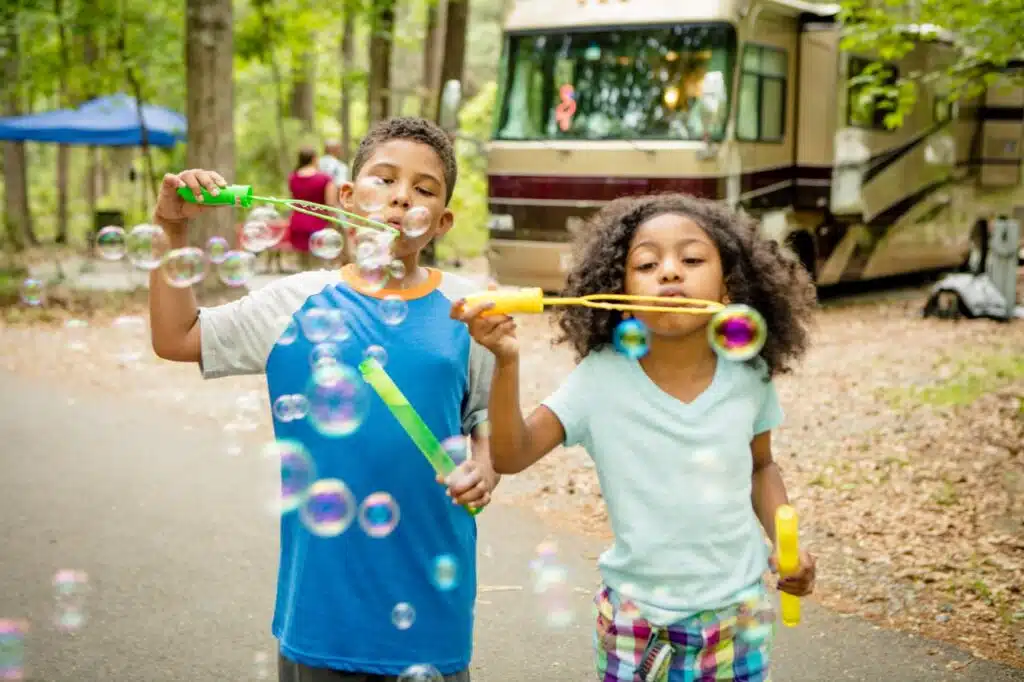 While there are a variety of great RV campgrounds near Atlanta, GA, not all of them are ideal for families. When looking for the perfect camping destination for your family (whether it's RV parks, tent camping or cabins), it's important to consider the site's amenities in addition to its camping options.
If you're searching for a kid-friendly RV parks and campgrounds for your summer camp out, you'll love these six family friendly campsites near Atlanta.
Kid Friendly Camping Near Atlanta, GA
Stone Mountain Park
Stone Mountain, Georgia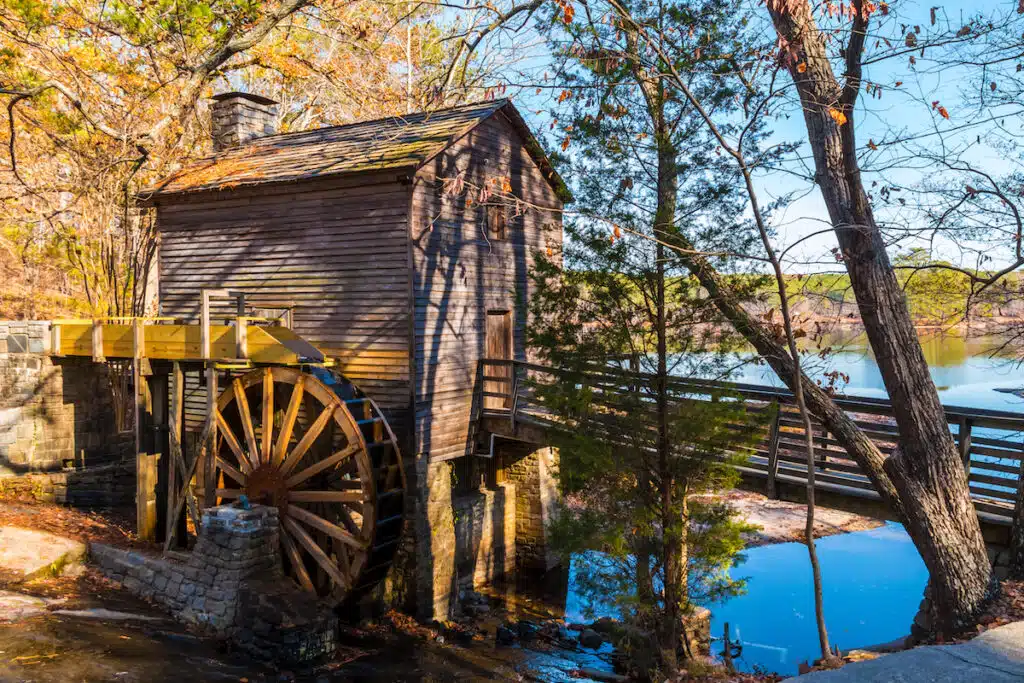 With more than 3,000 acres of natural beauty, you won't find a better place near Atlanta, GA for your family to enjoy nature this summer than Stone Mountain Park.
Named Georgia's #1 campground, this beautiful destination is just 30 minutes outside Atlanta. Your family can RV camp or bring your own tents for a more rustic camping experience.
Or you can enjoy a few comforts of home in one of the campsites' yurts or safari tents.
In fact, Stone Mountain is perfect for families new to camping or those who don't want to fully give up the comforts of home. In addition to water and electricity, the park features clean comfort stations throughout the campgrounds.
The campground also offers tons of great family-friendly amenities, including a free laser show, on-site general store, free wi-fi, playground, and pool.
Red Top Mountain State Park
Lake Allatoona, Georgia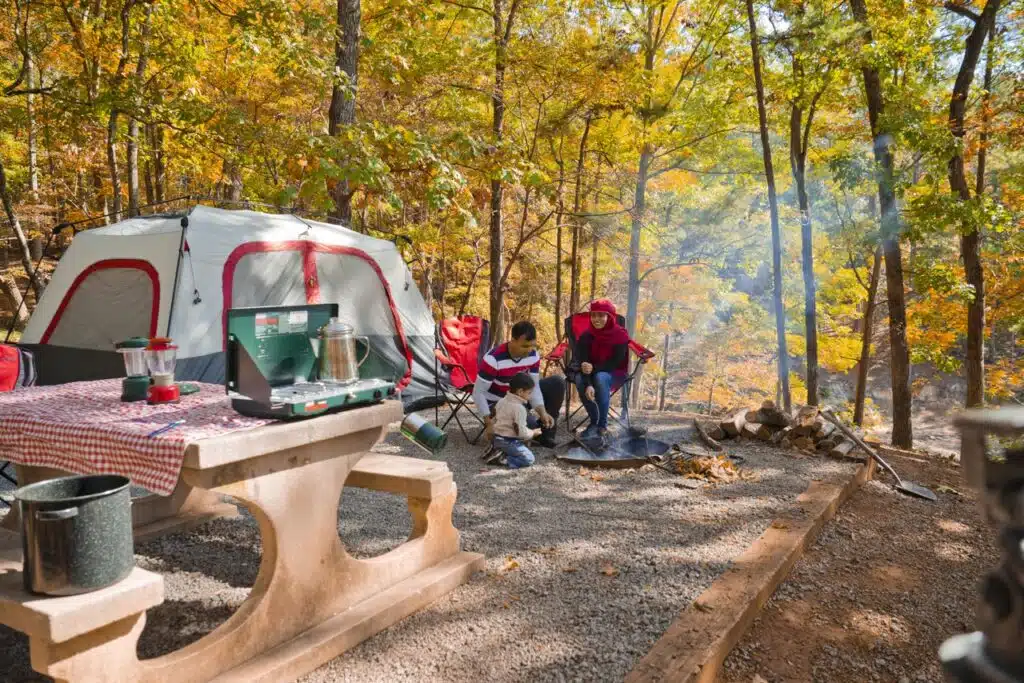 Known for its beautiful 12,000 acre lake, Red Top Mountain State Park is perfect for water-loving families.
In addition to enjoying tons of great water activities, like swimming, boating, and fishing, your family can also take in the beauty of the park on its multiple hiking and biking trails.
And your family can also learn something on their trip with a visit to the park's reconstructed 1860s homestead or the nearby Allatoona Pass Battlefield.
The campground features 20 cottages available for rent, as well as tent and RV campsites.
Little Ocmulgee State Park and Lodge
Helena, Georgia
Nestled deep in the woods, a week at Little Ocmulgee State Park is a great way to help your family destress from city life.
Your kids will love the private pool and splash pad, while the adults in the family can take in a round of golf or enjoy dinner at the full-service restaurant.
The state park is also home to Little Ocmulgee Lake, a 265-acre lake perfect for swimming, boating, and fishing.
And if your family visits this family friendly campground, they don't have to give up the comforts of home! The park's lodge has 60 rooms available to guests and the grounds also features 10 lakeside cabins.
RV and tent campsites are also available throughout the campground for a more rustic camping experience.
Jellystone Park
Bremen, Georgia
Go camping with Yogi Bear at Jellystone Park in Bremen. Located just 45 miles west of Atlanta, Jellystone Park is a great option for family camping fun.
All Jellystone resorts are known for their family-friendly events and activities, including everything from arts and crafts for kids to a miniature golf course. Your kids will have a blast mining for gems, watching movies in the indoor cinema, and riding the Yogi Bear train through the campground. Each week features a different theme with fun new activities for your kids to enjoy.
The campground also features a large pool and spray pool to help keep the kids cool throughout the summer months. And your family will have their choice of camping options, including cabin rentals, RV sites, and areas for tent camping.
Mountain View Campground
Hiawassee, Georgia
If you're looking for a quick getaway for your family this summer, Mountain View Campground is a great choice. In just over two hours, your family can enjoy the beauty of the Blue Ridge Mountains in northeast Georgia.
At this campground, your family has the option of RV camping or tent camping.
But what's great about this campground is its sense of community. In addition to enjoying time with other campers around the community fire pit, you can also take in live music and karaoke in the music barn during the evening hours.
Jekyll Island Campground
Jekyll Island, Georgia
While you may have to drive a little further to reach this family-friendly camping destination, the view and amenities at Jekyll Island Campground are worth it.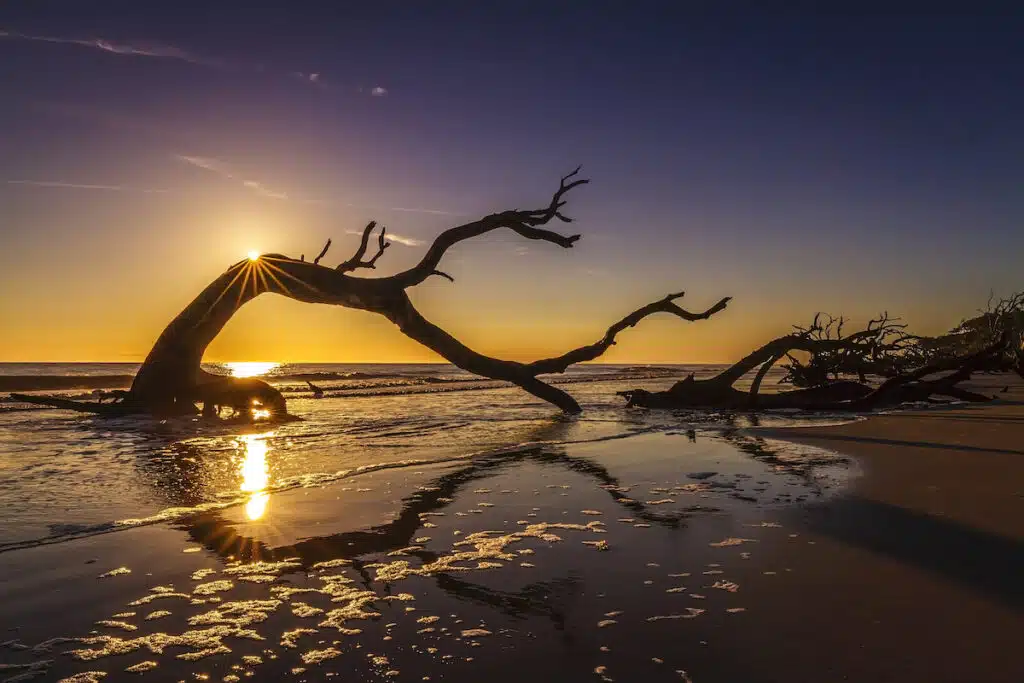 After a short four-hour drive from the city, your family can take in 18 acres of Georgia oaks draped with Spanish moss within easy walking distance of Driftwood Beach. And when your family isn't playing in the ocean, they can enjoy free wi-fi and cable, as well as a pickleball court.
The campsite offers both RV and primitive tent camping, as well as an on-site laundry and a general store.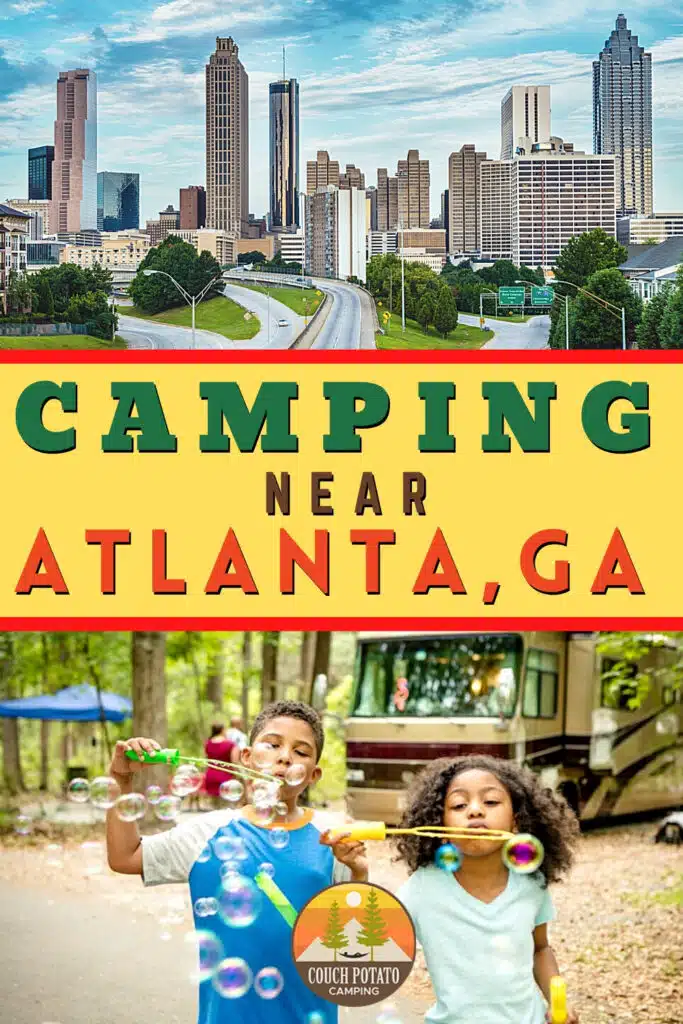 Be sure to see our guide for camping near Helen, Georgia, too! It's just a two hour drive from Atlanta.