Williamsburg / Busch Gardens Area KOA in Virginia has been one of the best RV campgrounds that we ever stayed in! The amenities that it offers, for RVers, tent campers and even cabins, makes it one of our favorites.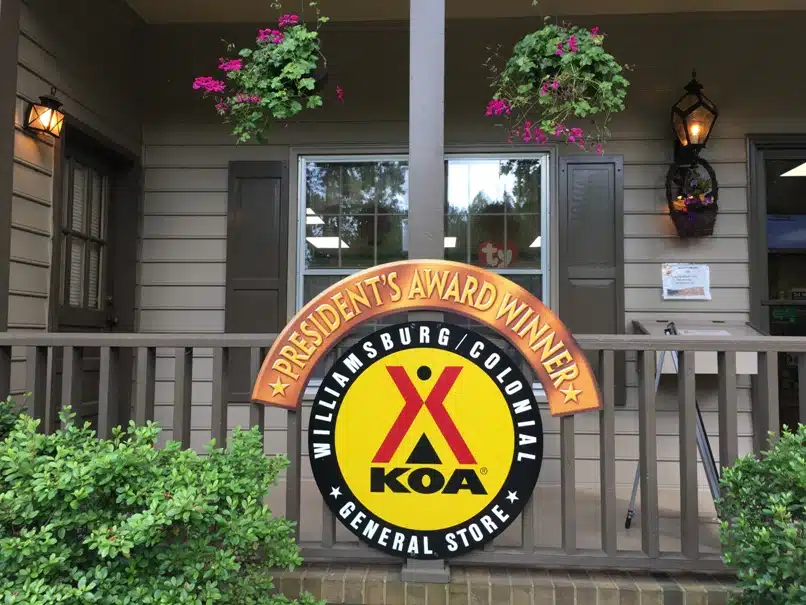 In many ways, it's very similar to Disney's Fort Wilderness Campground. So if you like being in nature without roughing it, here's why you'll want to stay at the KOA in Williamsburg, Virginia.
Williamsburg KOA / Busch Gardens Area
Williamsburg, Virginia area is a great destination with so much to do. There are so many unique activities in Jamestown, Yorktown and Colonial Williamsburg. Even with a three night stay, we couldn't do it all.
Plus, the Williamsburg / Busch Gardens Area KOA has so much to do at their resort that you can just stay in the RV park and still have a fun vacation!
We visited the KOA in Williamsburg over Memorial Day weekend. It was absolutely packed. Yet, for so many people in the campground (300+ campsites), it was surprisingly not hectic, not loud and a very relaxed atmosphere.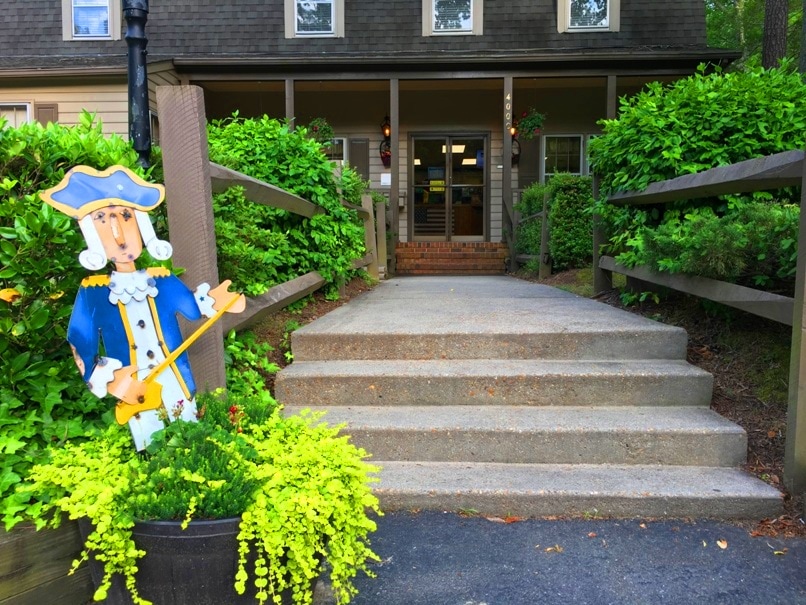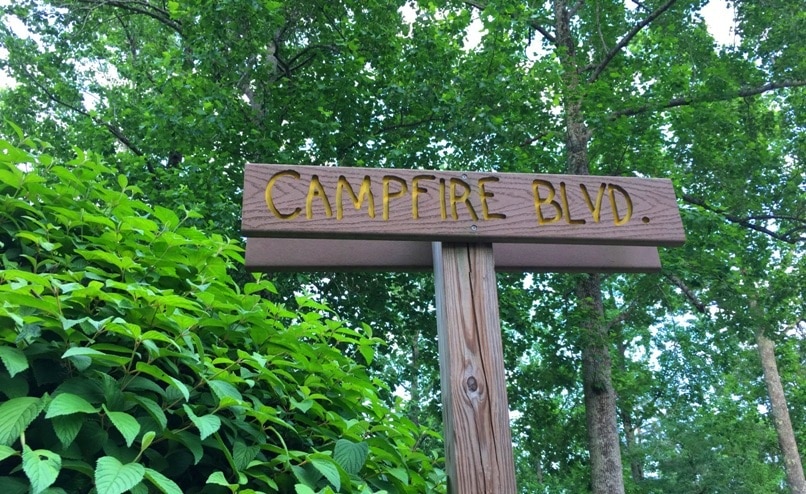 Getting to the Williamsburg KOA off of the highway was simple and an easy drive. Upon arrival, we were greeted warmly and quickly in the Camp Store that also serves as check in.
With all of the patriotic souvenirs, you definitely know that you're in a historic destination!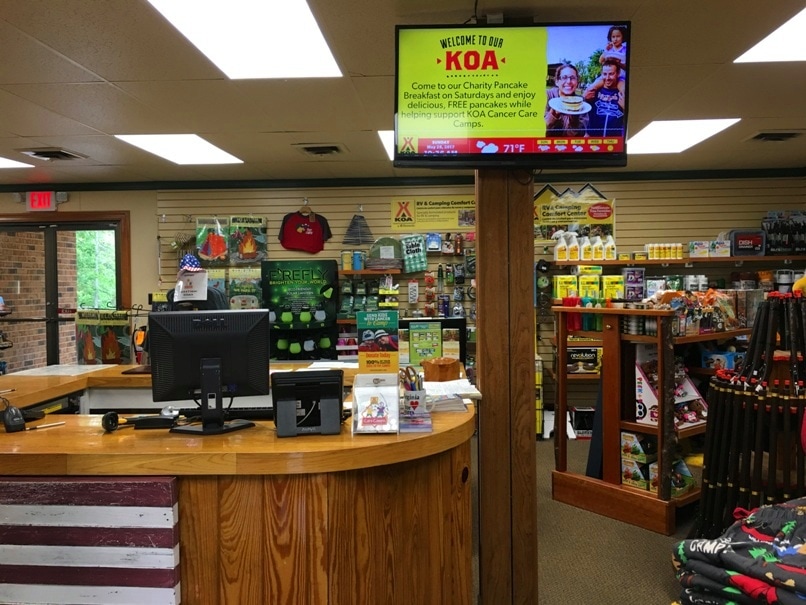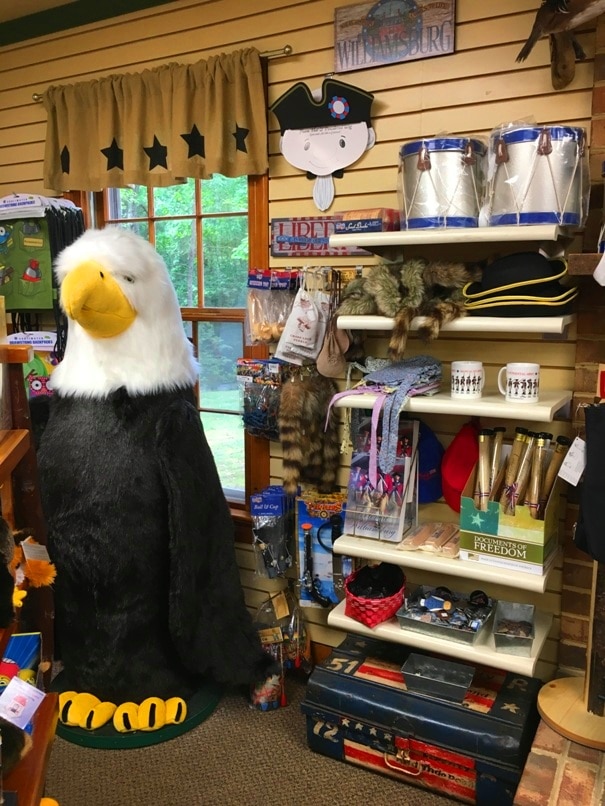 When we pulled into our campsite (E3) we were thrilled. A paved pad, level site and pull-through made us happy. As did all of the extra touches, such as manicured landscaping, a fire pit and picnic table.
As nice as all of those things are, though, I'm a modern traveler and there's one thing that I can't compromise on – WiFi. So that's always my first check at any campsite.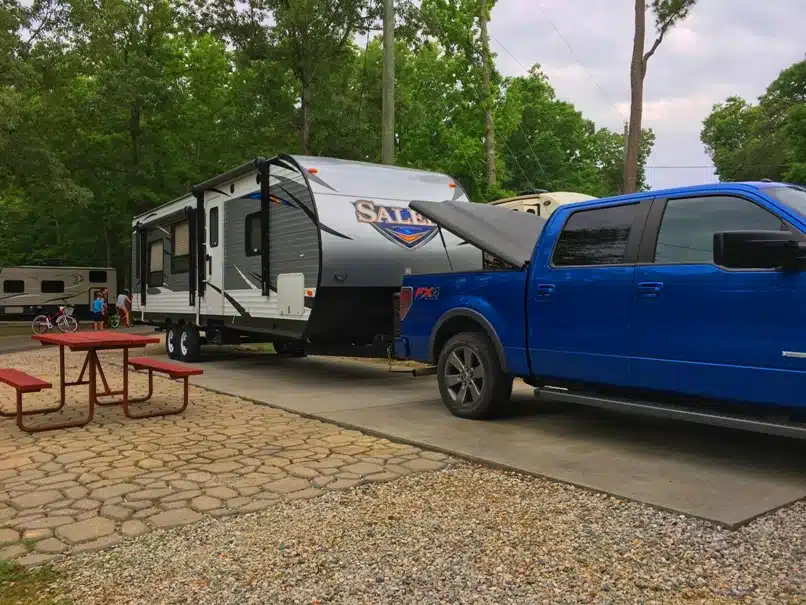 Williamsburg / Busch Gardens Area KOA's WiFi was strong, fast and I could even upload videos. Even on a popular holiday weekend with lots of people all using the Wifi.
The internet at Williamsburg KOA was among the best and fastest that we found anywhere across America (only matched by the speed at Disney's Fort Wilderness campground).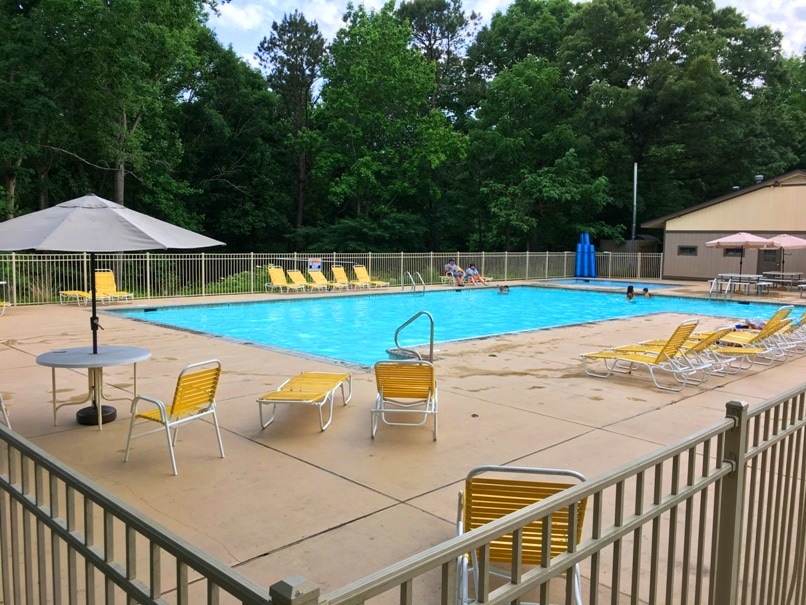 Our site was across from the spacious and modern bath house. We didn't mind and ended up using their restroom facilities because they were spacious.
We were also just a short stroll to the pool and kiddie pool, which is adjacent to the ice cream shop, rec room and laundry facilities.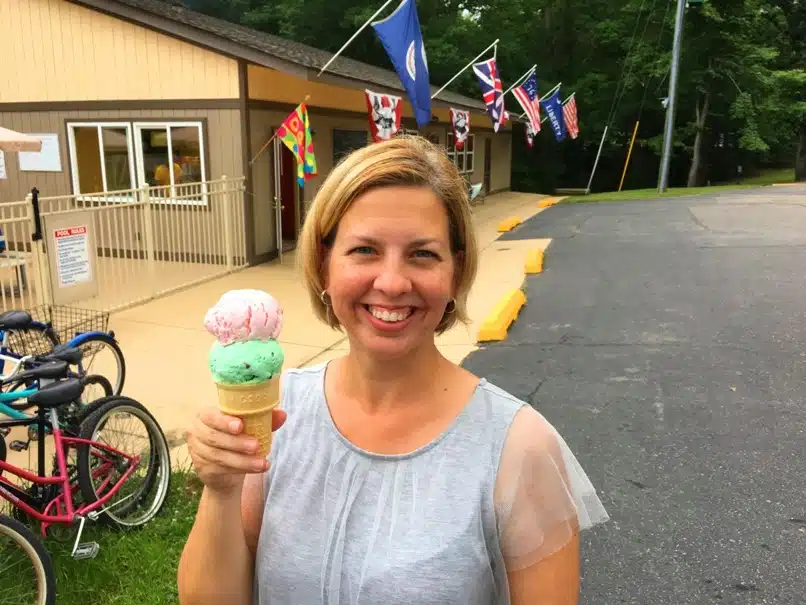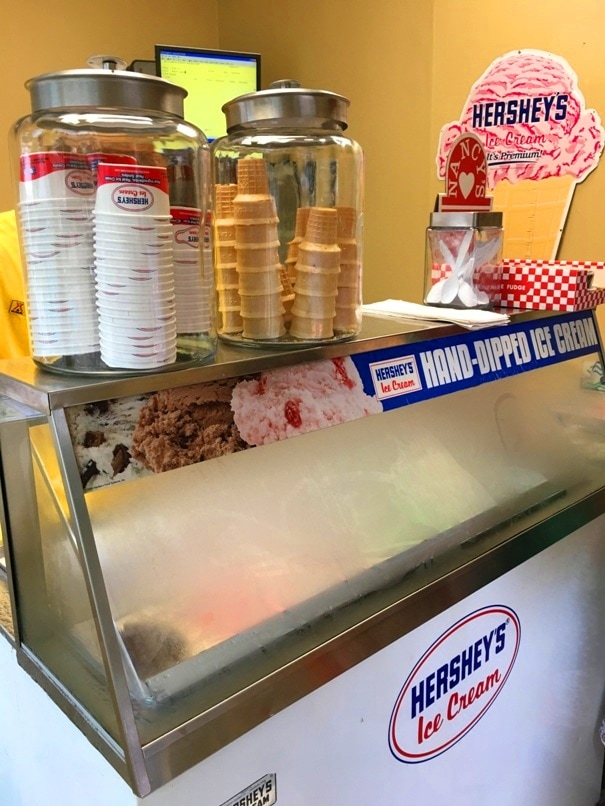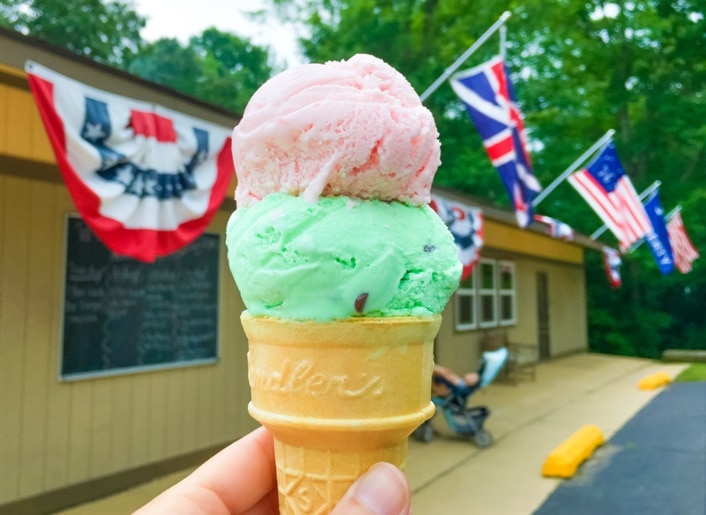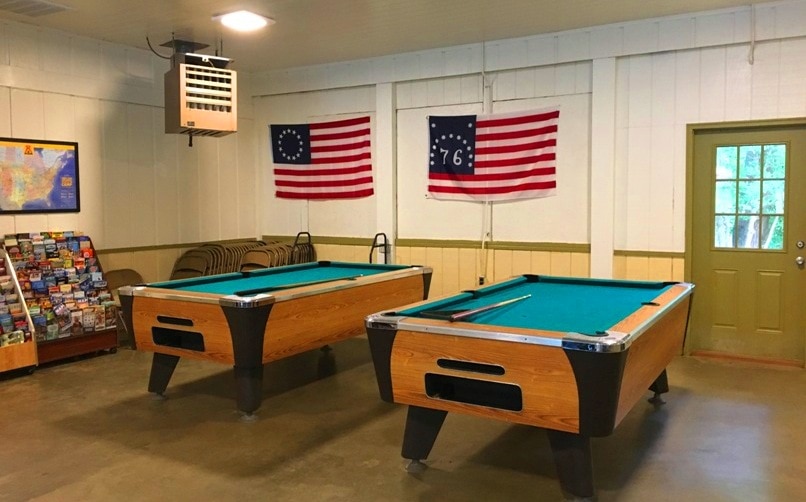 On the opposite site of the campground, we found a spacious field and group facility with a trail, basketball and lots of families gathering in the evening. And a doggie park.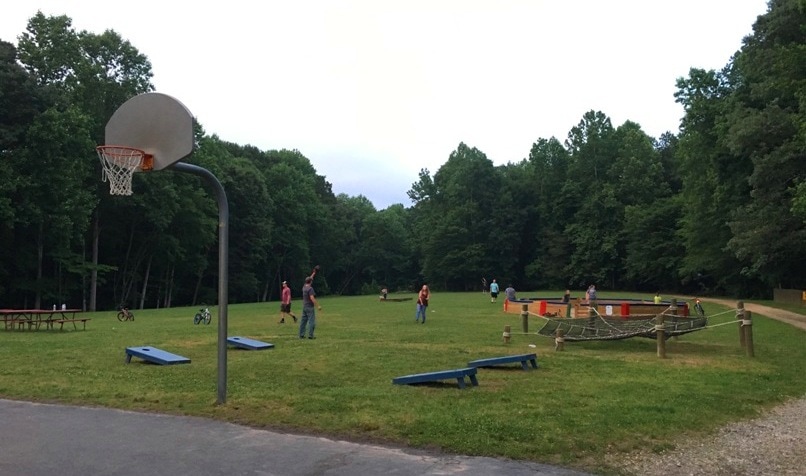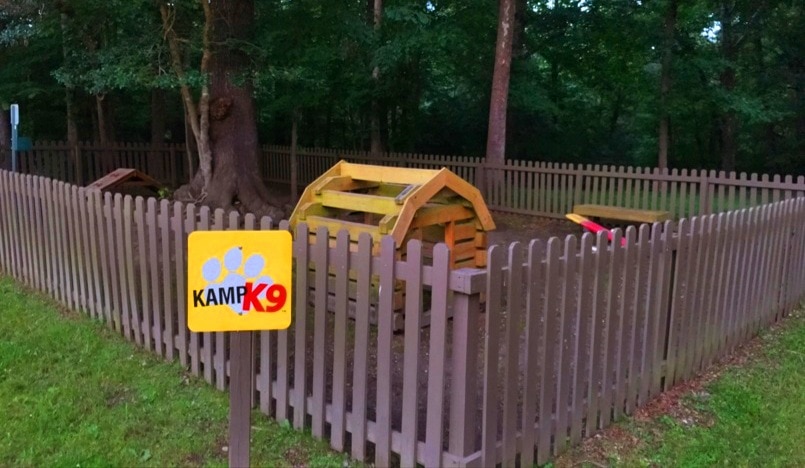 Also on site were a fire pit with campfire programs at night, an outdoor theater and a bounce pad.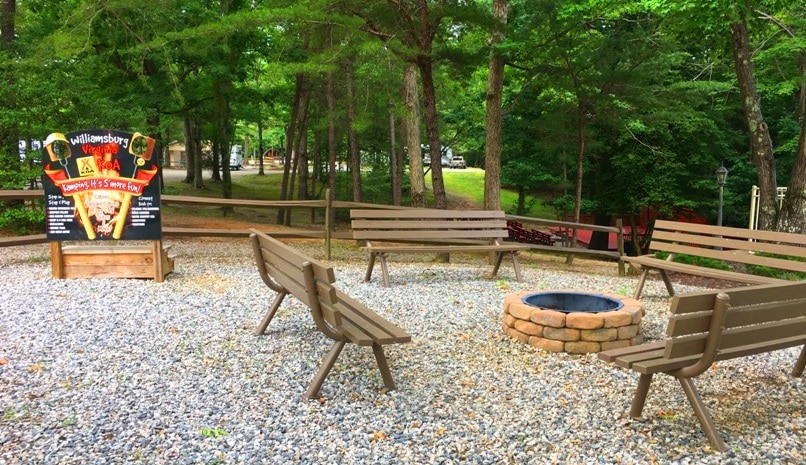 KOA Cabins and Yurts
We happened to be traveling by RV, but the Williamsburg KOA would be an amazing place to stay without an RV. The cabins and yurts are tucked away in quiet areas and absolutely beautiful. I asked for a peek inside a cabin and was stunned by how nice and well equipped they are.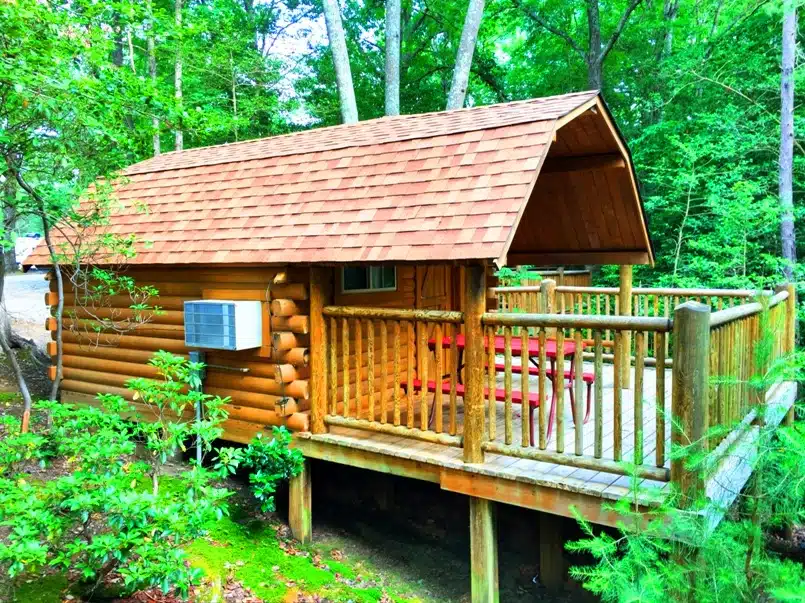 Why We Loved Williamsburg KOA
I could go on and on about the amenities, from pancake breakfasts to gem mining to organized games. The list is endless and I'd love to be a kid again staying at the Williamsburg KOA.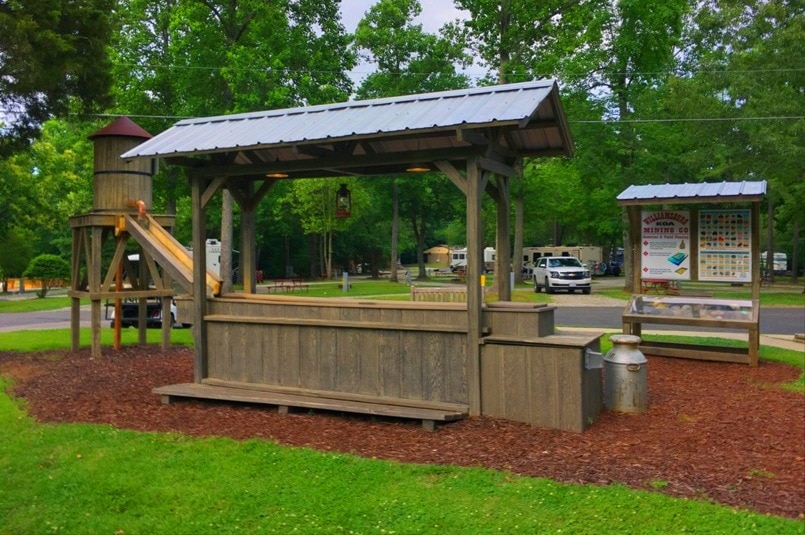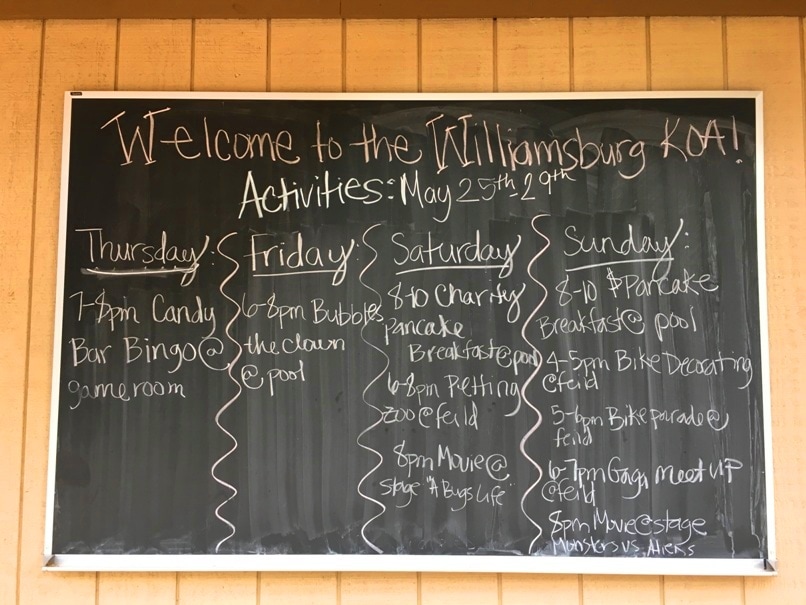 What really made the difference with this RV campground, though, is the sense of family and community. The owners have been running this campground for decades and they keep improving it every year. It's no surprise that the Williamsburg / Busch Gardens Area KOA is a Presidents Award winner.
While we were staying at the KOA, they were changing more campsites to premium sites, their most popular type of RV site. And a perfect choice for Couch Potato Campers.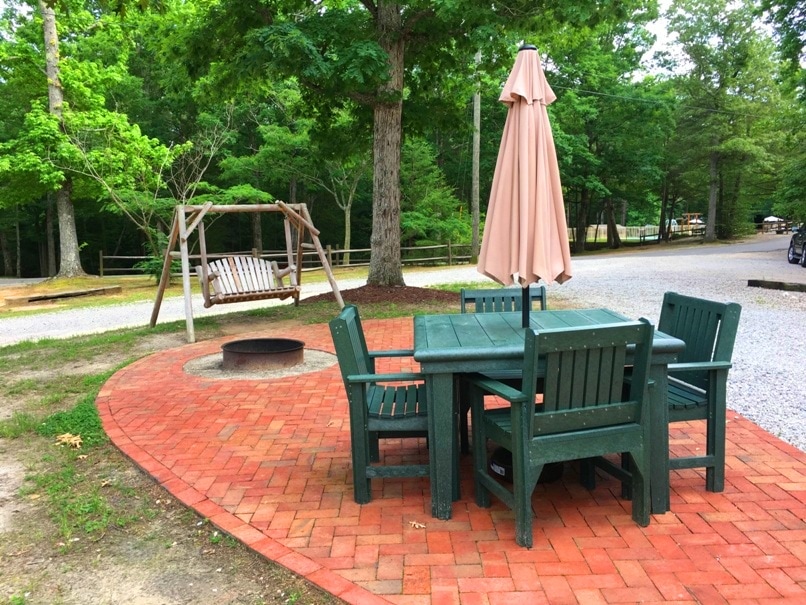 For full time RVers, the Williamsburg KOA has extended stay rates for staying four weeks or more. We think this would be a great location to stay for a while!
This post originally appeared on KimandCarrie.com.