If you haven't visited or your returning back to the Badlands in South Dakota and you're searching for camping and RV campground options, we've compiled a list of potential places to stay during your visit to the Badlands National Park and the surrounding area.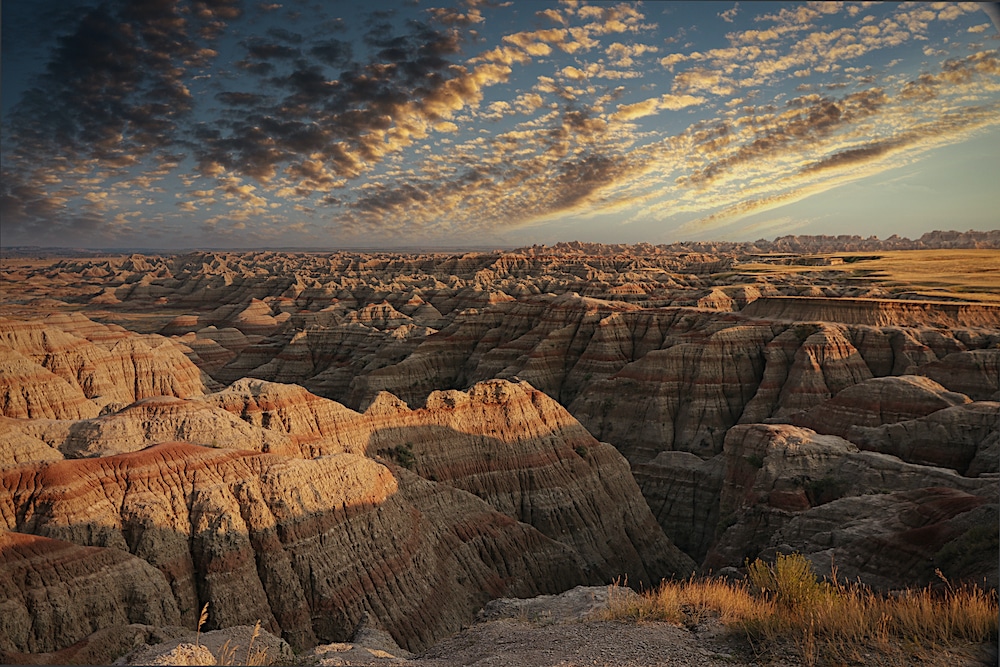 About the South Dakota Badlands
The original native Lakota people originally coined the South Dakota Badlands "mako sica" or "land bad" due to the extreme temperatures, the lack of a natural water source and the extreme, rugged terrain that makes the South Dakota Badlands unique. Later in history, explorers heading west in the U.S. renamed this area as "badlands".
Natural forces are what have provided the South Dakota Badlands its unique geological landscape. Centuries of wind and floods have scoured away the soil and rocks leaving behind colorful rock formations that house one of the U.S. richest Oligocene epoch collections of dinosaur, horse, sheep, pigs, and rhinoceros fossils.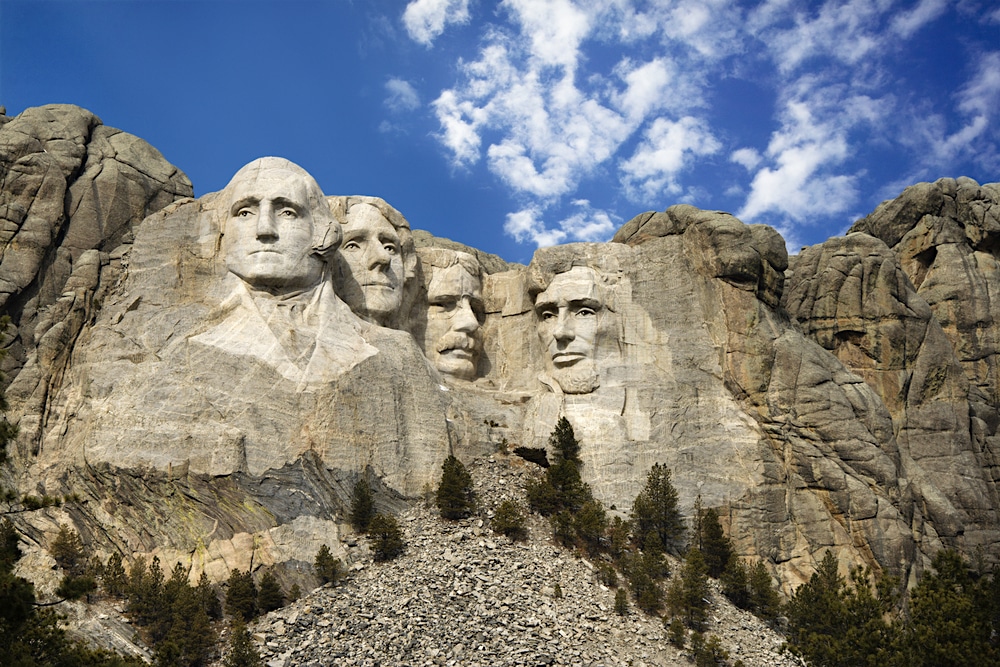 ✅ New to RVing? Check out our essential RV Gear list!
Badlands National Park
Aside from being one of our most favorite national parks, Badlands National Park offers dramatic and expansive vistas of uniquely colored and layered rock formations. The Park encompasses dramatic canyons, steep rock formations, and towering spires. Sprinkled amongst the geological wonders are bison, prairie dogs, big horn sheep, and large expanses of grassy prairies.
Unlike other national parks, Badlands National Park is a drive-able park that affords you the opportunity to explore its vastness at your own pace with multiple different pull-offs to explore. The park offers the Badlands Loop Road – Highway 240 – that provides visitors with a plethora of different vantage points below, around, and above the various rock formations. The park is open year round, 24 hours a day, with entrance fees collected at specific locations. Some roadways may be restricted or closed during the winter season, so check ahead of time with the National Park prior to visiting.
When visiting Badlands National Park, make sure to stop at the Ben Reifel Visitor Center where you can speak with and have your questions answered by Park Rangers, obtain maps and books within the bookstore, visit a walk-through diorama, and purchase a selection of souvenirs, camping and hiking gear. If you get hungry after a stop at the Visitor Center, we suggest traveling just down the road to the Cedar Pass Restaurant in the Cedar Pass Lodge.
Minutemen Missile National Historic Site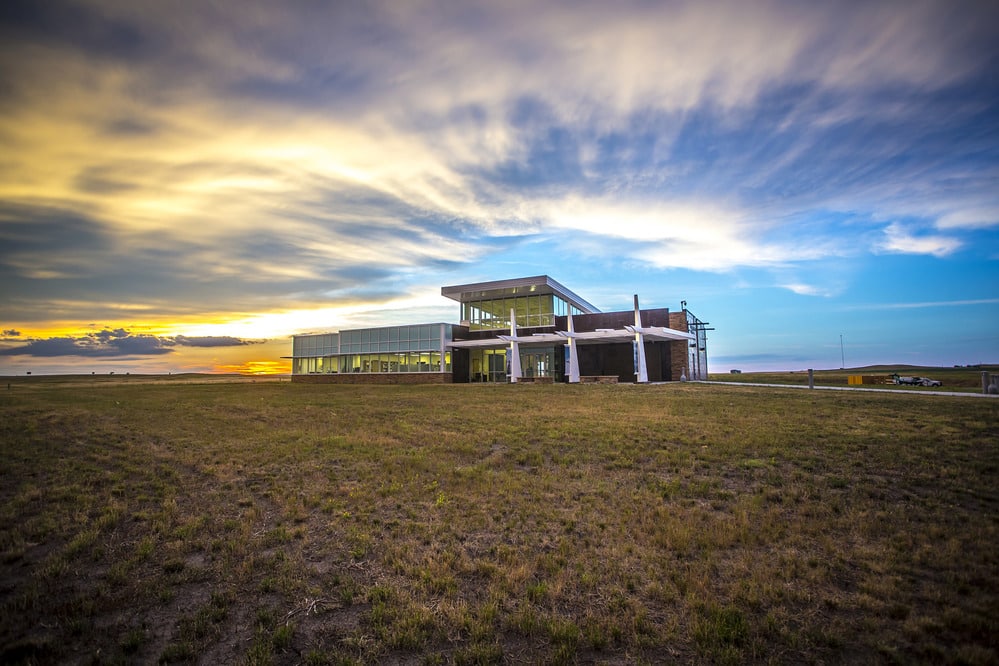 Established in 1999, the Minutemen Missile National Historic Site is located near the northeast entrance to the Badlands National Park just off Interstate 90. If you're planning a visit to the South Dakota Badlands, we highly suggest taking an afternoon and visiting the visitor center. If you have time, pre-schedule a small group tour to visit a real ICBM launch control bunker and military installation nearby. Confirm the bunker availability – due to current pandemic restrictions – prior to booking.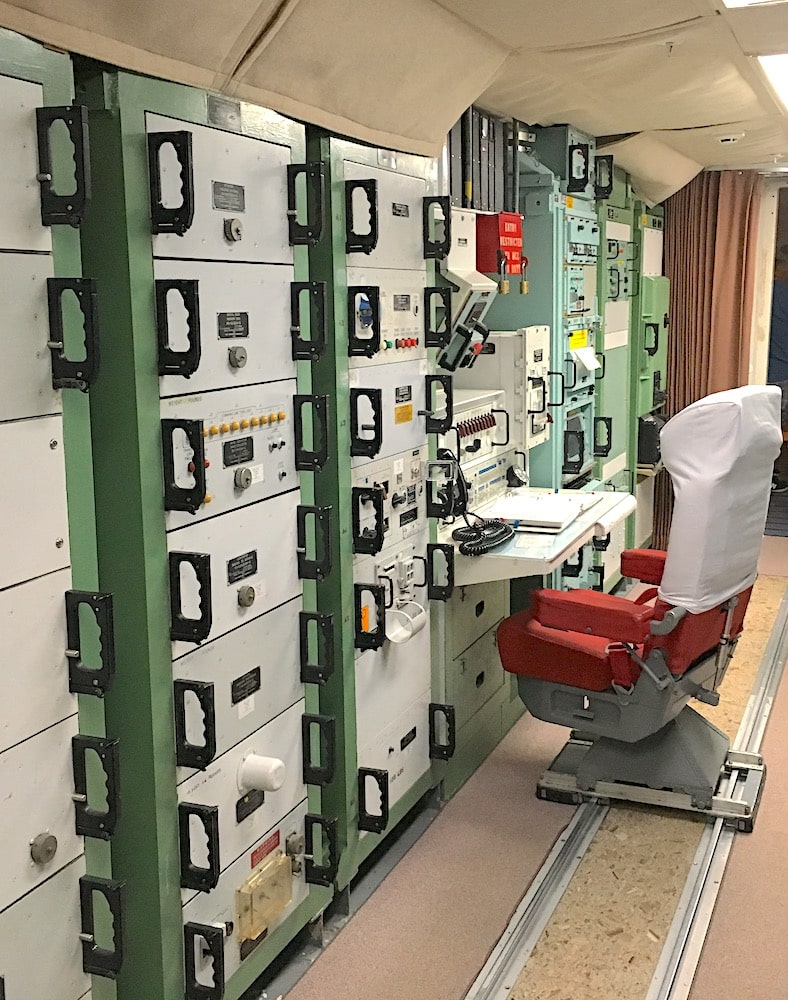 The Minutemen Missile National Historic Site Visitor Center has educational displays illustrating the historical significance of the Cold War, the arms race between various superpowers from around the world, and the development of the intercontinental ballistic missile program. This National Historic Site also preserves one of the last remaining Minuteman II ICBM system in the U.S.
Wall South Dakota
Wall, South Dakota was once known as the "Geographic Center of Nowhere". Today Wall, South Dakota is the gateway to the Badlands of South Dakota and a stepping stone for travelers heading west to Custer State Park, Mt. Rushmore National Monument, Black Hills National Forest, and the infamous towns of Deadwood and Sturgis, South Dakota.
As a right of passage when visiting Wall, South Dakota, consider the visiting Wall Drug Store. A complex of buildings with an eclectic, touristy conglomeration of stores, restaurants, gift shops, and things….well you just need to see in person. For those that have traveled on the East Coast of the U.S. along Interstate 95, picture 'South of the Border' in South Carolina with a 'Western' theme.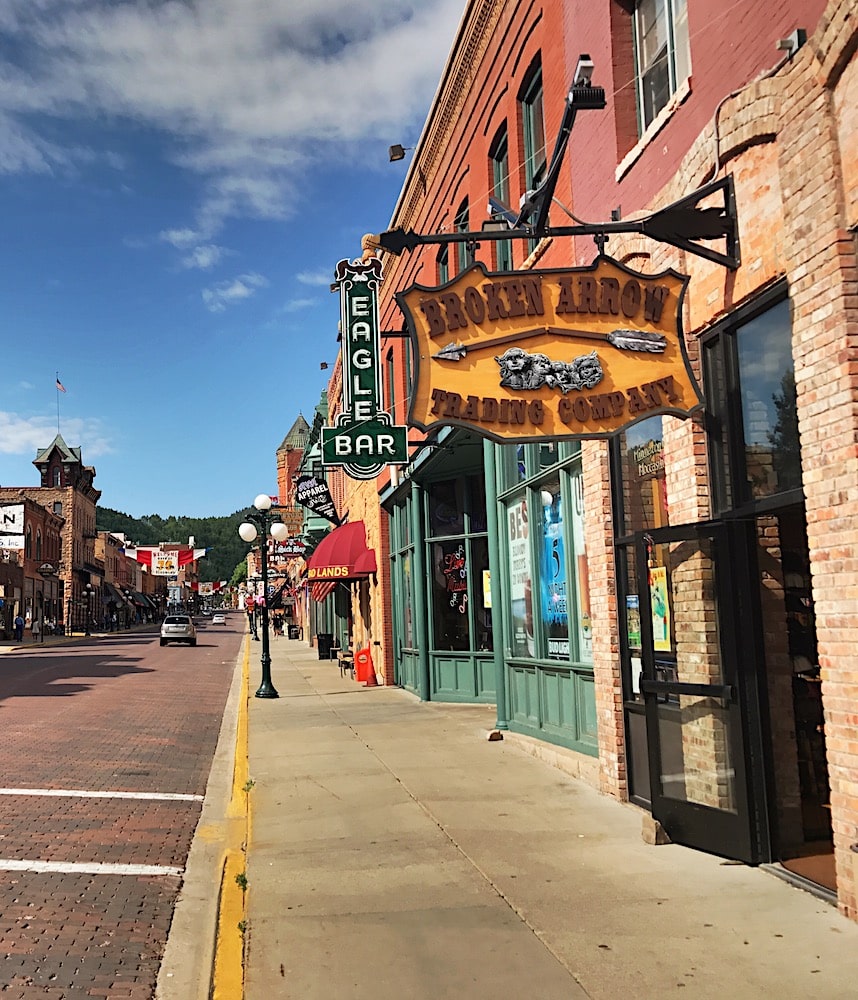 Campgrounds and RV Parks Near South Dakota's Badlands
Sage Creek Campground
Sage Creek Campground, managed by the National Park Service, offers free, primitive camping options for tenters and those with small – 18′ or less – RVs. There is a 14 day max stay at this location. Here are some highlights:
Address: Sage Creek Road Wall, South Dakota GPS: 43.894085, -102.414063
22 First come-first serve Campsites but reservations are suggested
Open year-round (Spring and Winter weather may provide restrictions)
Horse friendly areas provided
18′ Max Trailer Length does not apply to horse trailers
No potable water
No electric hookups
Pets are allowed
Pit toilets available
Covered Picnic tables
Campfires, pit fires, and portable generators are prohibited
Sleepy Hollow Campground and RV Park
Sleepy Hollow Campground and RV Park is located one block north of the Wall Drug Store, in Wall, South Dakota. Sleepy Hollow is a convenient lodging option for those visiting the Badlands National Park and nearby Buffalo Gap National Grasslands. Sleepy Hollow amenities include:
59 RV pull through sites
Campground-wide internet available
Heated swimming pool (confirm pandemic operating hours)
Cable TV – provided at select sites
30 or 50 amp, water and sewer provided at the sites
Showers, restrooms and laundry facilities provided near front main office
Pets welcome – on site dog park provided
Good Sam Park discounts offered
Season generally ranges between April 15th through October 31st (weather dependent)
Prices per night are approximately $43 – confirm final cost upon reserving
Badlands/White River KOA Holiday
Known as the "Oasis in the Badlands", the Badlands/White River KOA Holiday offers a comfortable lodging option only 4 miles from the southeast corner of Badlands National Park. Here are this campground's highlights:
Operating season typically early May through mid October
Max RV rig length that can be accommodated in a pull through site is 120 feet
Wi-Fi and Cable TV is available
30 and 50 Amp available
Propane available for fee on site
Mini Golf, firewood, and Bike Rentals available for fee on site
Snack Bar and Dog Park provided – free pet shower available
Swimming Pool (open seasonally typically end of May through early September)
Laundry and camp store on site
Enclosed pavilions offered
Motorcycle Care Area
Cost per night varies but approximate average is $50 (reserve to confirm based on your RV)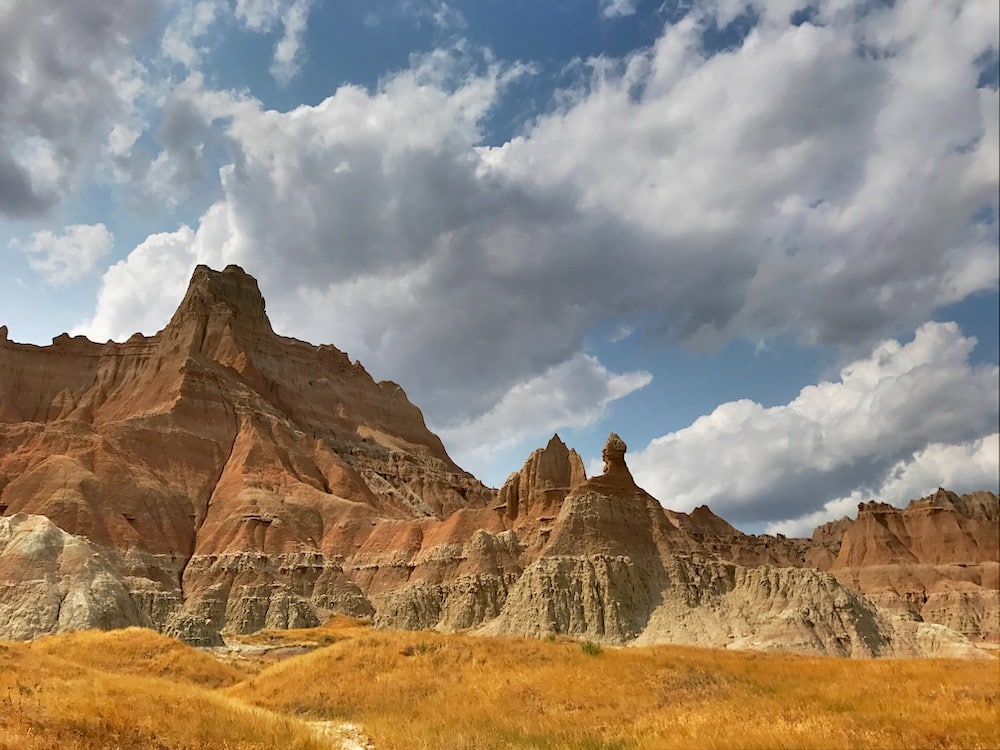 Cedar Pass Campground
Conveniently located near the Badlands National Park's Ben Reifel Visitor Center, and managed by the Cedar Pass Lodge, the Cedar Pass Campground offers year-round camping (winter weather permitting) and four group camp sites. Other amenities include:
96 level camp sites
Campground adjacent to the Cedar Pass Lodge and Restaurant
Tent camp sites generally cost around $23 per night for 2 people plus an additional $3 per person
RV sites typically cost about $38 per night for 2 people plus an additional $4 per person
Children age 15 and under stay for free
Campfires not permitted but camp stoves or charcoal grills can be used in the picnic areas
Campground offers pay showers, flush toilets, and water within walking distance to sites
National Park Service Ranger evening programs provided in the adjacent amphitheater (during the summer season)
RV sites are electric only – no water or sewer connections
RV septic dump available for a $1 fee
Four Group campsites available for $40 per night for up to 10 people per site. $5 additional fee per person over 10 people with a max site occupancy of 26 people.
Badlands Motel and Campground
Located in the town of Interior, South Dakota and approximately 1 mile from the southeast entrance to the Badlands National Park, the Badlands Motel and Campground offers convenient lodging and easy access to the National Park, the Ben Reifel Visitor Center, and the Cedar Pass Restaurant and store. On one of our RV trips we stayed at this campground as we wanted easy, adjacent access throughout the day and night to the National Park. Amenities include:
Swimming Pool
Picnic Area
Laundry facility
Pet friendly
General Store
Over 50 RV sites
Full hook up sites
Rental Cabins available
Cost approximately $42 per night – confirm final price upon reserving