The amazing weather and beautiful colors in nature make fall the perfect time to go camping. The first step to preparing for a camping trip in the fall is to pack your gear. But getting ready for a fall camping trip is a little different than packing for a summer camp out. Here's everything you need to know about packing for a fall camping trip.
Packing for a Fall Camping Trip Content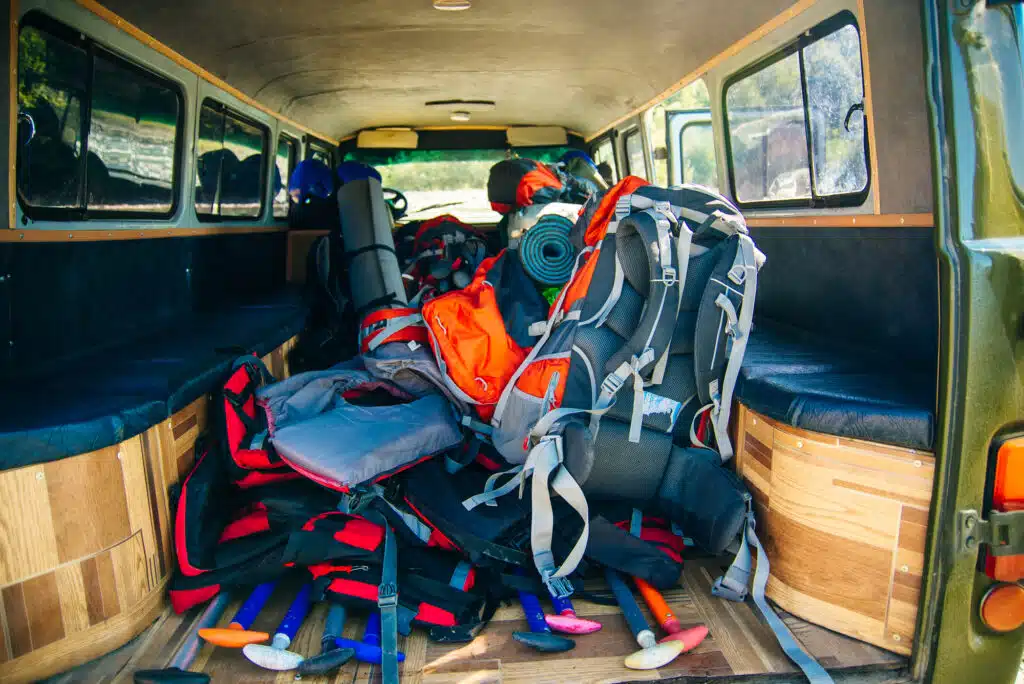 Fall Camping Clothing
One of the most important items you'll need to pack is the clothing for your camp out. Since fall weather can change drastically from day to night, it's a good idea to think about your clothing selection in terms of layers. Clothing items and outerwear that can be built upon are a great starting point. When making your clothing packing list, consider adding these items:
During the fall, clothing that is breathable and water-resistant is also a good idea. Clothing of this type will help keep you cool during warm days and can be layered during colder weather.
Extra Sleeping Gear
Since the fall nights can often get chilly, it's also a good idea to layer up your sleeping gear when you're camping during this season. A sleeping bag that protects you against cold temperatures is essential. In addition to a good sleeping bag, also think about adding a mattress pad to your camping gear if you'll be sleeping on the ground. This extra layer between you and the ground will help you stay warm through the night.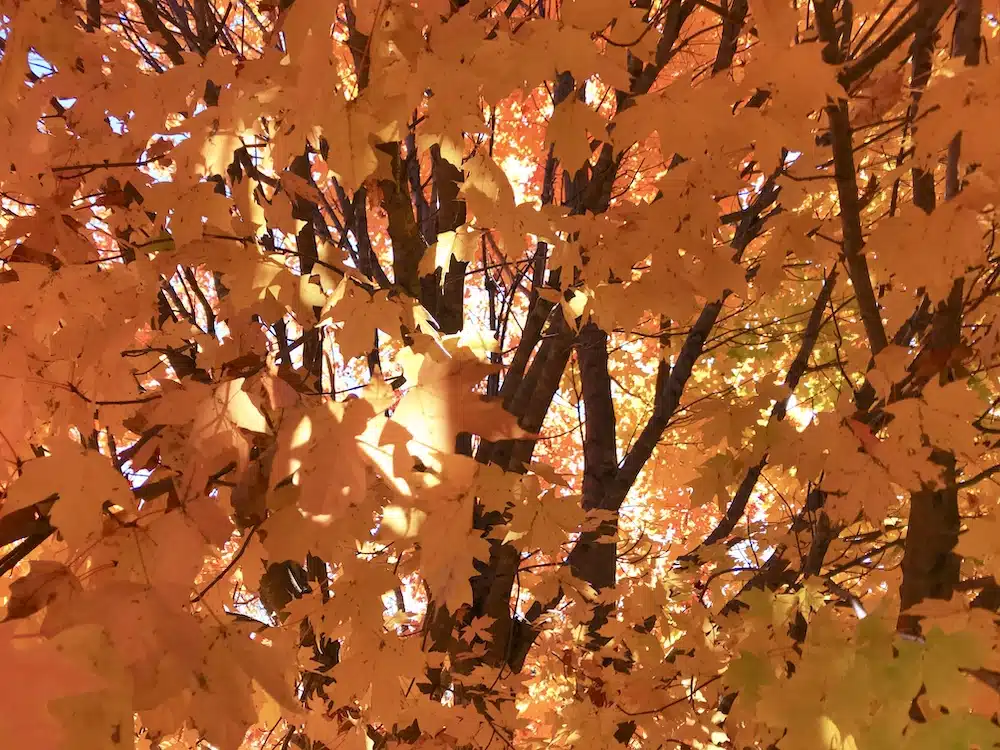 Prepare for the Weather
No matter what time of year you'll be camping, it's important to check the weather before you head out. But in the fall, this simple step is even more essential. You'll want to be prepared for the possibility of cold nights and rain or even snow. Checking the weather before you go on your camping trip will help you think about extra items you may need to pack for inclement weather so you're not stuck freezing through the night or drenched after a pop-up rain shower. Think about these extra weather-safe items for fall camping:
Don't Forget the Tent
While you may be fine sleeping under the stars during the summer, you'll probably want a little bit of shelter if you're camping in the fall. A high-quality tent is a great way to protect you from the elements and ensure you stay warm as you sleep on your campsite. When choosing a tent, pick one with a full rain fly to keep the rain out of your shelter when camping during the fall.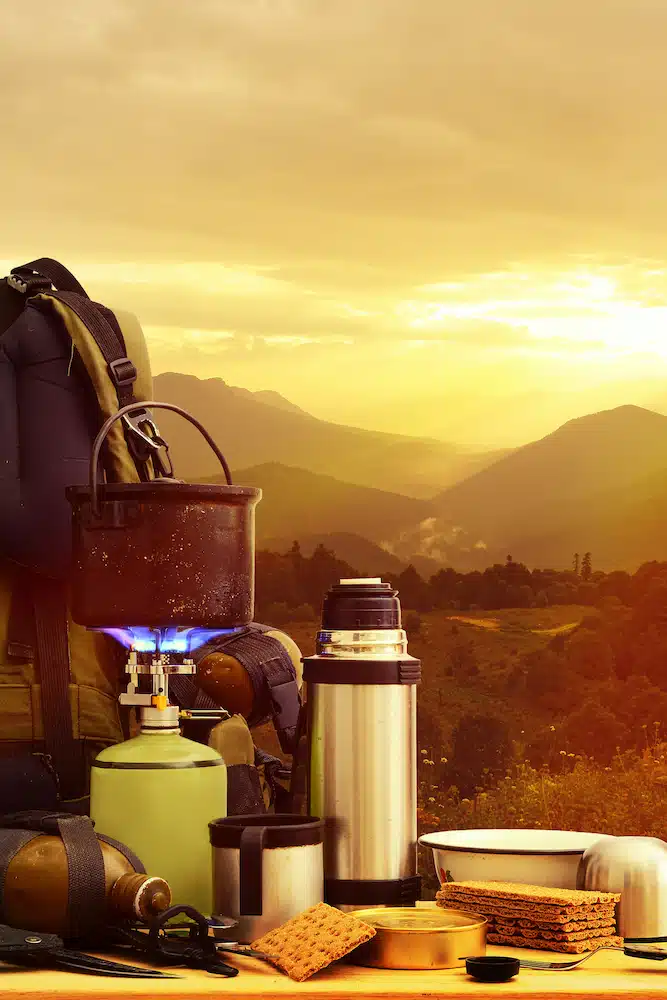 Food and Water
Unless you plan to live off the land while you're camping, you want to make sure you bring enough food and water for everyone in your family. Store the cold items in a cooler with plenty of ice and don't forget to bring lots of snacks! In addition to food and water, it's also a good idea to bring these food preparation items:
Personal Care
Although you probably won't be provided with all the comforts of home on your camping trip, you'll still want to have a few personal items on hand during your trip. Keeping these items to a minimum is a great idea to help reduce your packing load, so think critically about which items are essential to your daily upkeep. Consider these personal care items when packing for your camping trip: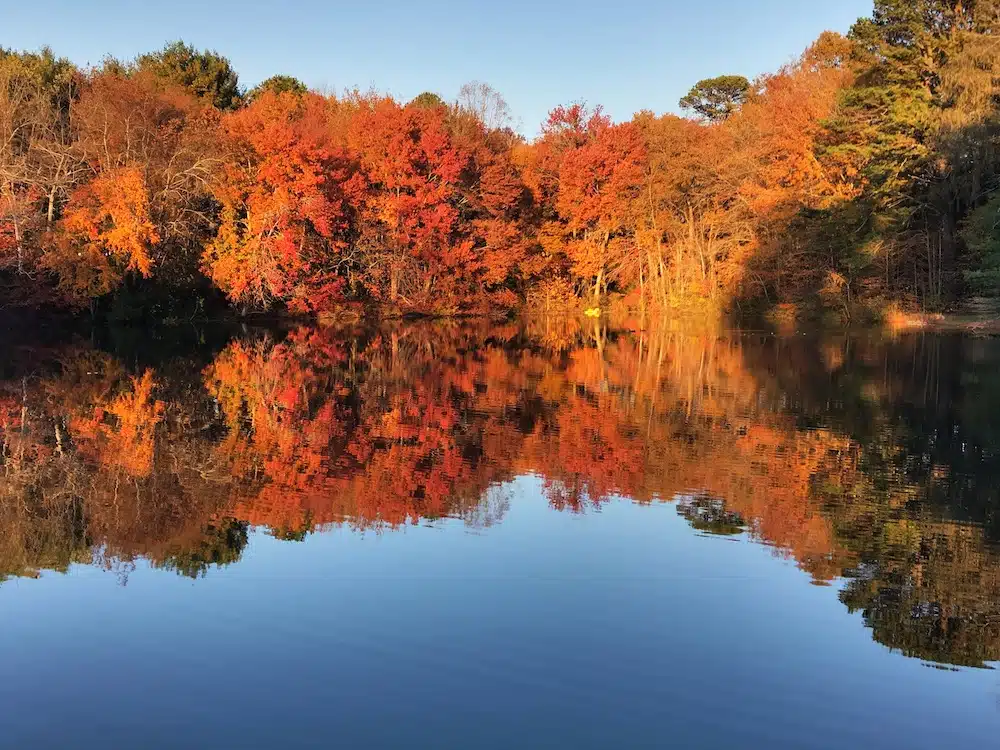 Outdoor Essentials
There are also a few camping essentials you'll need each time your camp – no matter what time of year it is. These outdoor items are a must to keep you safe and comfortable during your camping adventure:
Entertainment Options
No matter how beautiful your campsite is, at some point you're going to need a little bit of entertainment. The items you bring will depend on the amenities at your campsite and the activities your family enjoys doing while camping. Don't forget to include a few of these items to help you pass the time on your family's fall camping trip:
Fall Camping Trip Packing List