Our Ham and Cheese Skewers recipe couldn't be easier to make! Kids and adults will love these snacks that are great for travel days, hiking snacks or fun appetizers.
They are PERFECT for camping! There is absolutely no waste because you eat the pretzel skewer. Which means no utensils or plates to clean up, and no wooden skewers to have to throw away.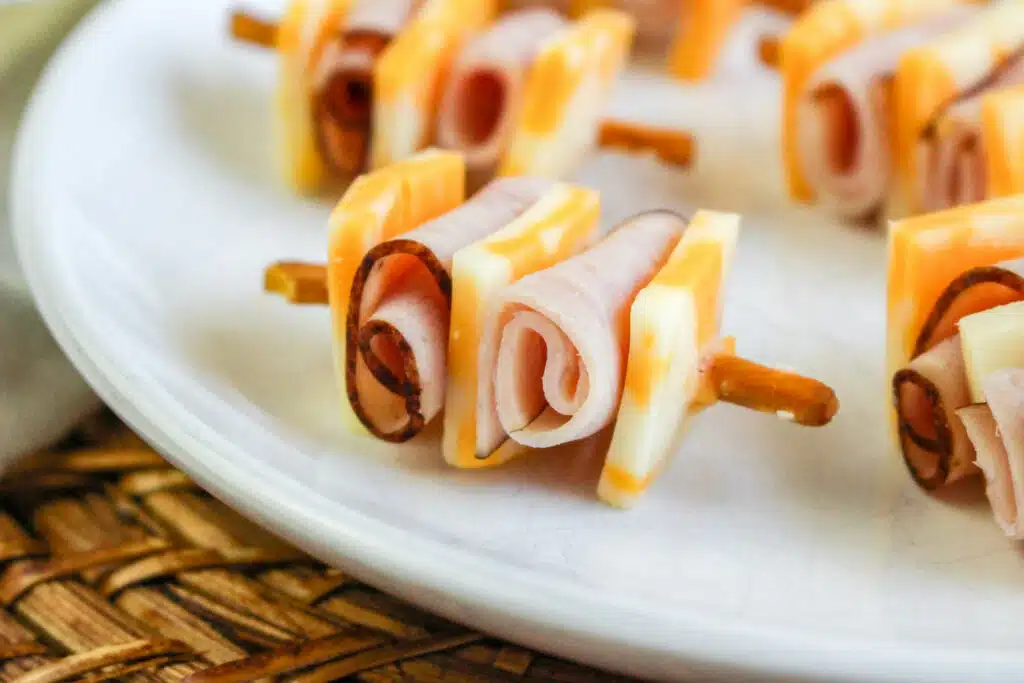 This might be the perfect zero-waste, leave no trace snack!
Our fun rainbow fruit kabobs are another great camping snack.
Don't like ham or cheese? That's okay! See our flavor variations below.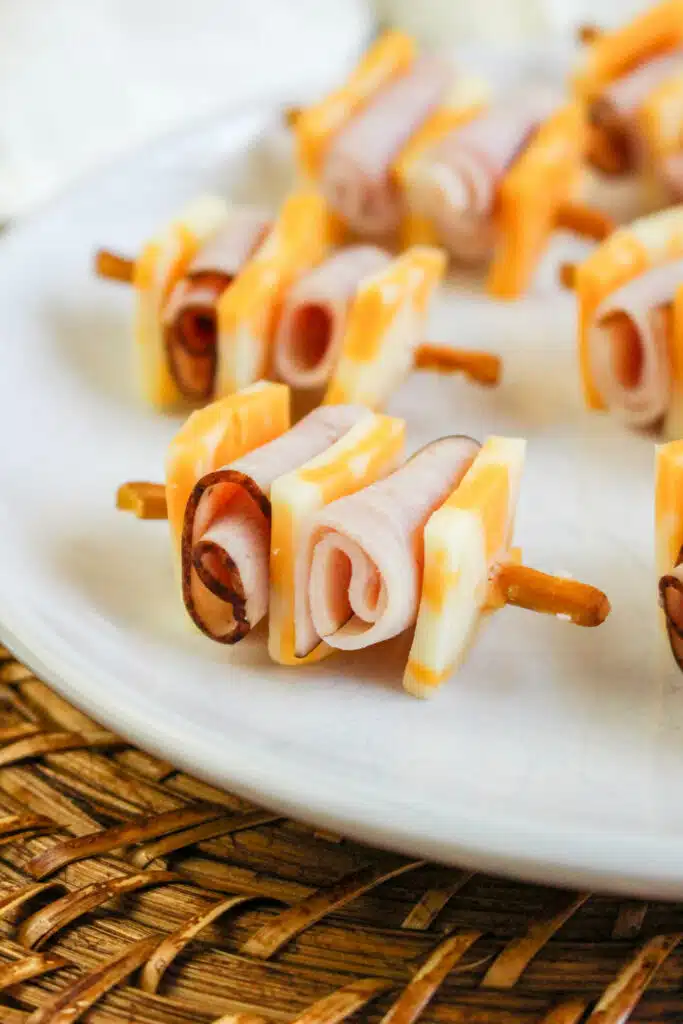 How to Make Ham and Cheese Skewers
Makes 8 kabobs
Ingredients
8 pretzel sticks
4 slices deli ham, each cut into 4 strips
7 slices colby jack cheese, quartered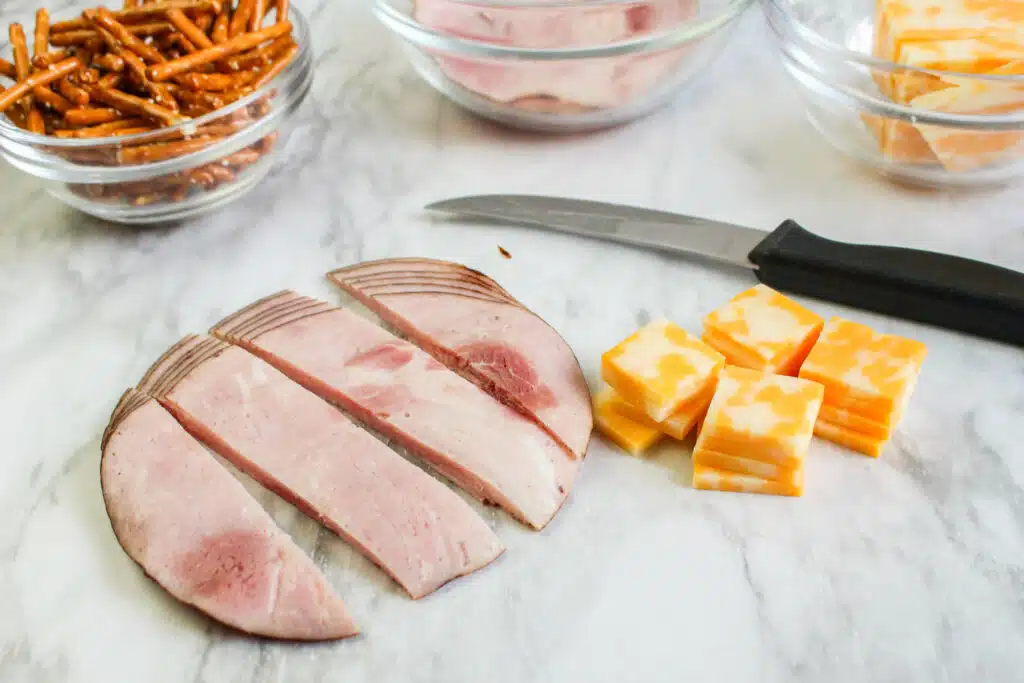 Directions
Roll up the cut strips of ham.
Push the pretzel stick through a slice of cheese and a roll of ham, alternating between the meat and the cheese.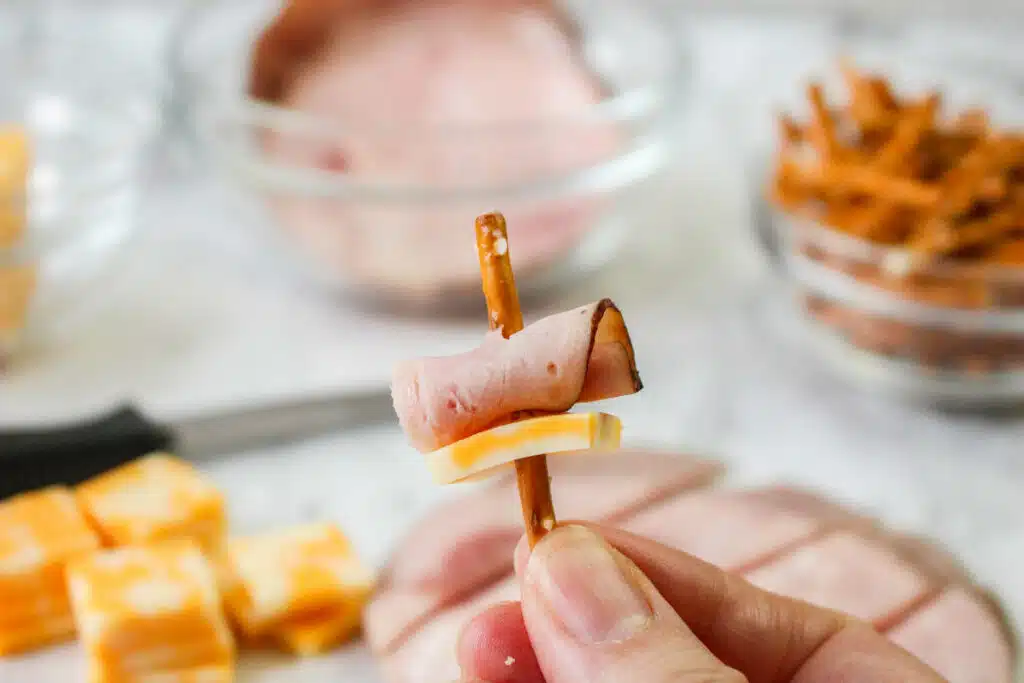 I used three slices of cheese and two rolls of ham on each of my pretzel skewers.
Eat as soon as possible. The moisture in the ham and cheese can cause the pretzels to soften. Refrigerating will also cause the pretzels to become soft.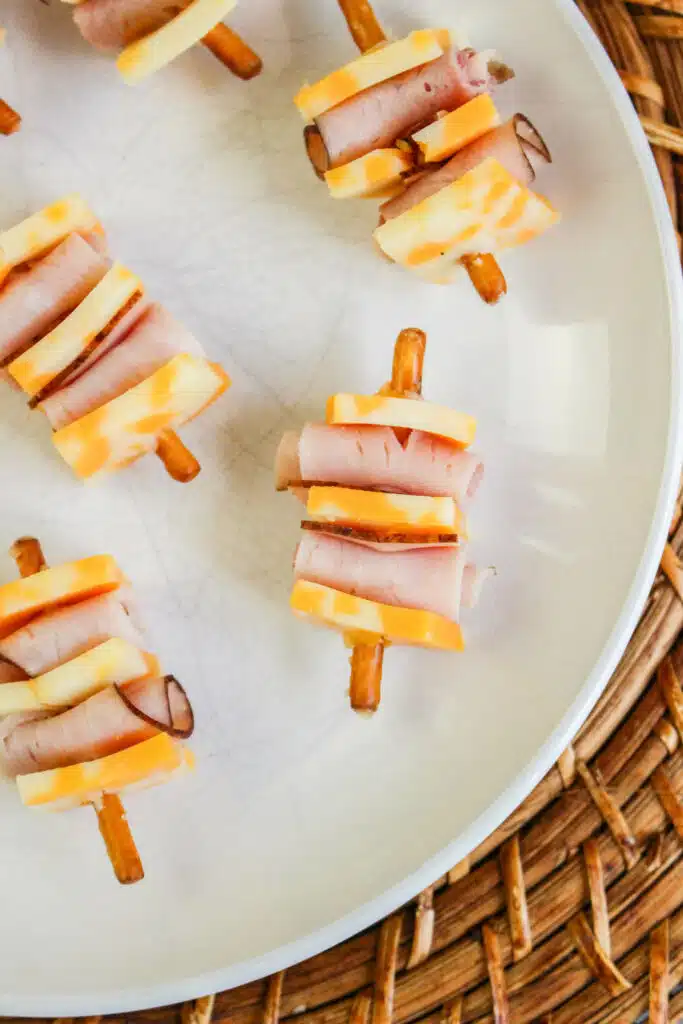 Meat and Cheese Kabob Variations
You can easily modify this recipe depending on your tastes. For a fun appetizer for a potluck or BBQ, make a variety of these meat and cheese kabobs for kids and adults to choose from:
Turkey and Monterey Jack
Salami and Cheddar
Roast Beef and Provolone
Spam and Cheddar
Roasted Chicken and Monterey Jack
Corned Beef and Swiss
Be sure to see all of our camping recipes! If you are looking for on-the-go meals, our almond chicken salad wraps are perfect for travel days.