Travel day meals can be hard, and it is especially challenging to eat healthy when you are driving on the road.
Our easy Almond Chicken Salad recipe is the perfect make-ahead lunch to enjoy while driving or even to pack for hiking or day trips. The crunchy salad has fruit, vegetable and lots of protein for a hearty and healthy meal.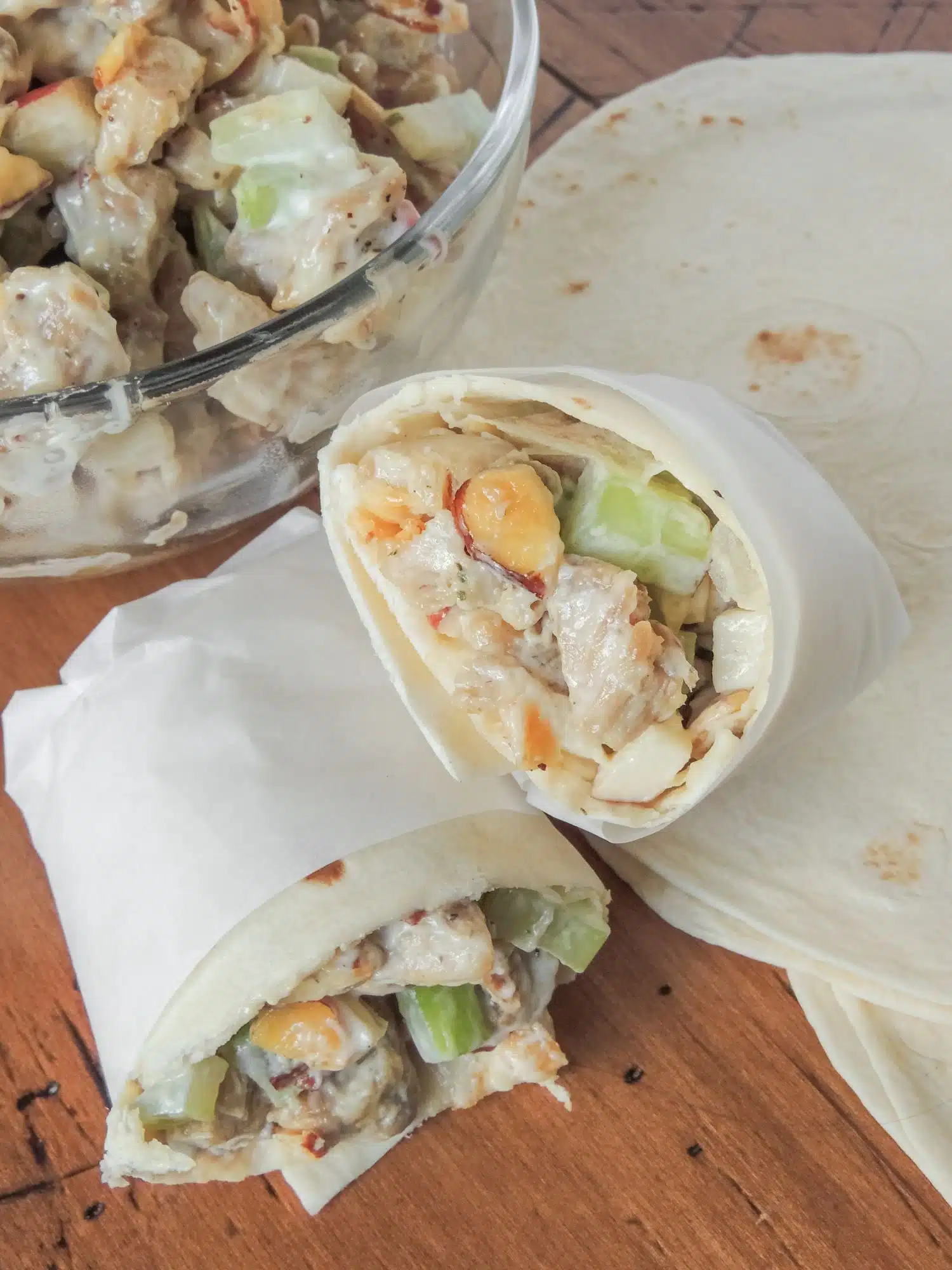 Why You Will Love This Recipe
Make-ahead meal that stores well in the refrigerator.
Storing in the fridge overnight makes the flavors blend together well.
Lots of protein with the chicken and the nuts.
Sneaky way to get in extra fruits and veggies into your diet.
Nice crunch.
Uses a less expensive meat to save money.
Serving Suggestion
We add the chicken salad to tortilla wraps and roll like a burrito. Then each sandwich is wrapped in wax paper (or use sustainable beeswax wraps) for an easy hand-held meal that doesn't require plates or silverware.
Have leftover celery? Use it to make our bacon and cheese stuffed celery recipe.
On travel days, store these chicken salad wraps in your refrigerator in your RV or in an inexpensive small cooler in your vehicle that you have for snacks and meals.
If you love the convenience of make-ahead meals in tortillas, see our make-ahead breakfast burritos and our slow cooker breakfast burritos.
Variations of the Recipe
As with most recipes, there are plenty of ways you can customize this salad to fit your tastes and needs:
Substitute greek yogurt for mayonnaise for a healthier ingredient with less fat.
Instead of almonds, you could use walnuts or cashews.
Apples give the salad a nice crunch, but you could substitute peaches, strawberries or blueberries.
Celery isn't everyone's favorite, but the crunch it provides in this easy chicken salad is nice! You could swap out celery for carrots or water chestnuts.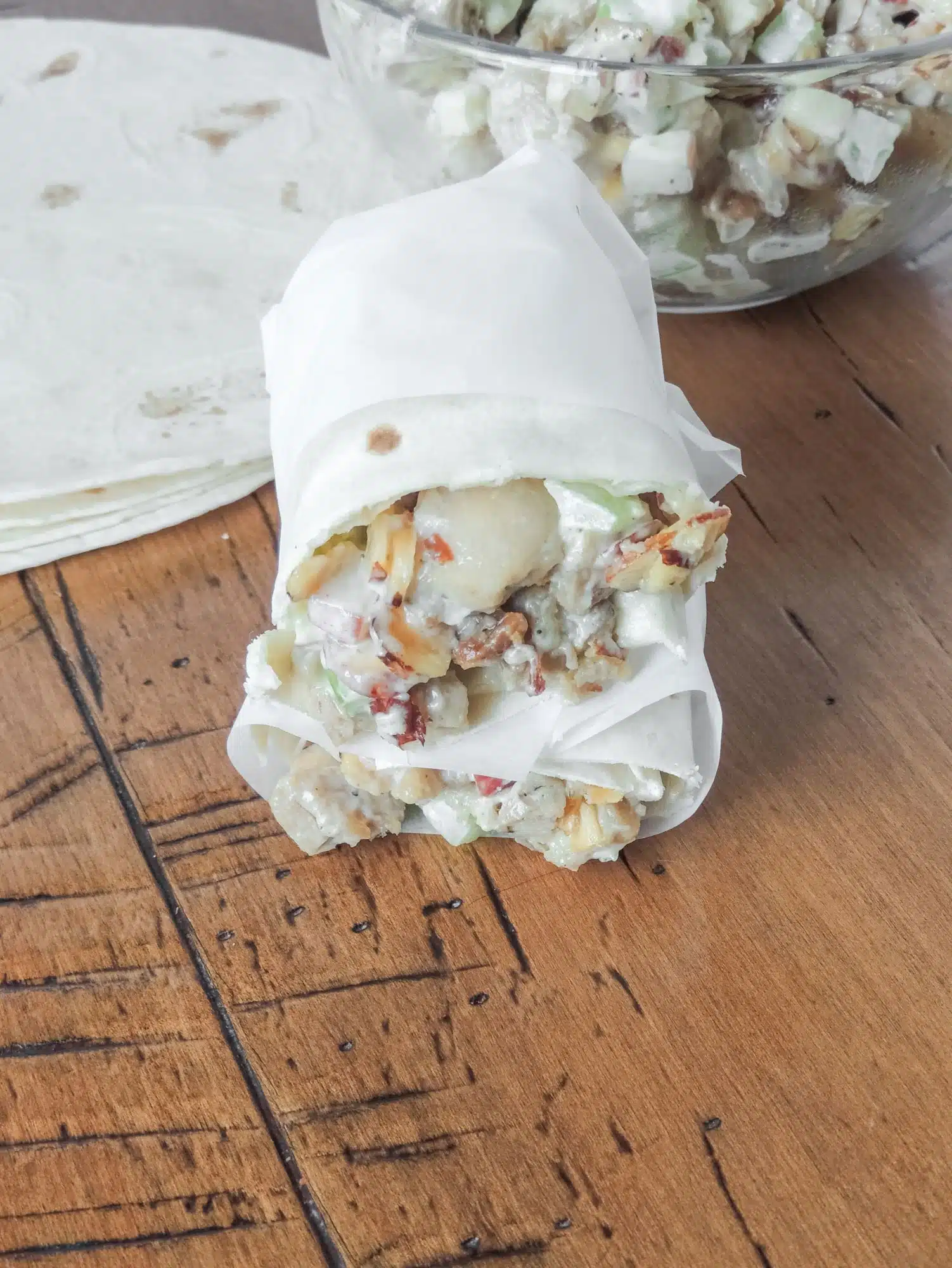 Easy Almond Chicken Salad Recipe
Servings: 6
Prep: 10 minutes | Cook Time: 10 minutes | Total Time: 20 minutes
Ingredients
2 ½ lbs chicken thighs
2 TBS Butter
1 cup sliced almonds
1 cup mayonnaise
1 ½ TBS dijon mustard
1 medium apple, diced
2 stalks of celery, diced
Salt and pepper to taste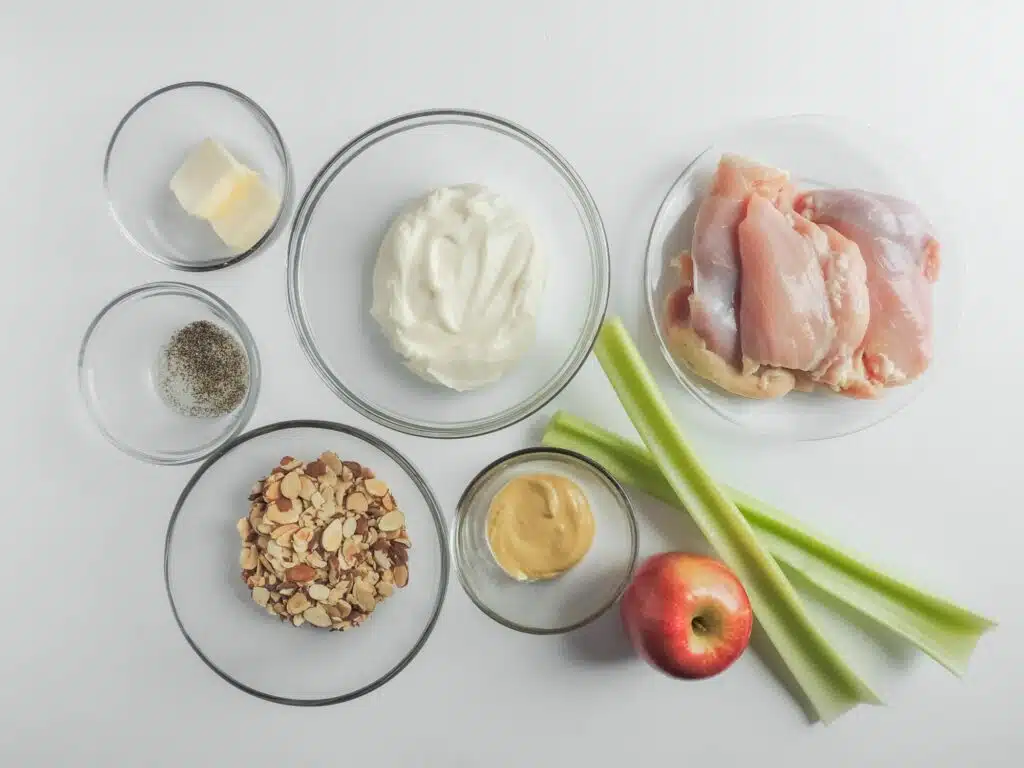 Directions
Step 1
Cut chicken thighs into bite size pieces and add to a sauté pan with butter.
Season the chicken with salt and pepper as desired.
Cook the chicken thighs until no longer pink in the middle.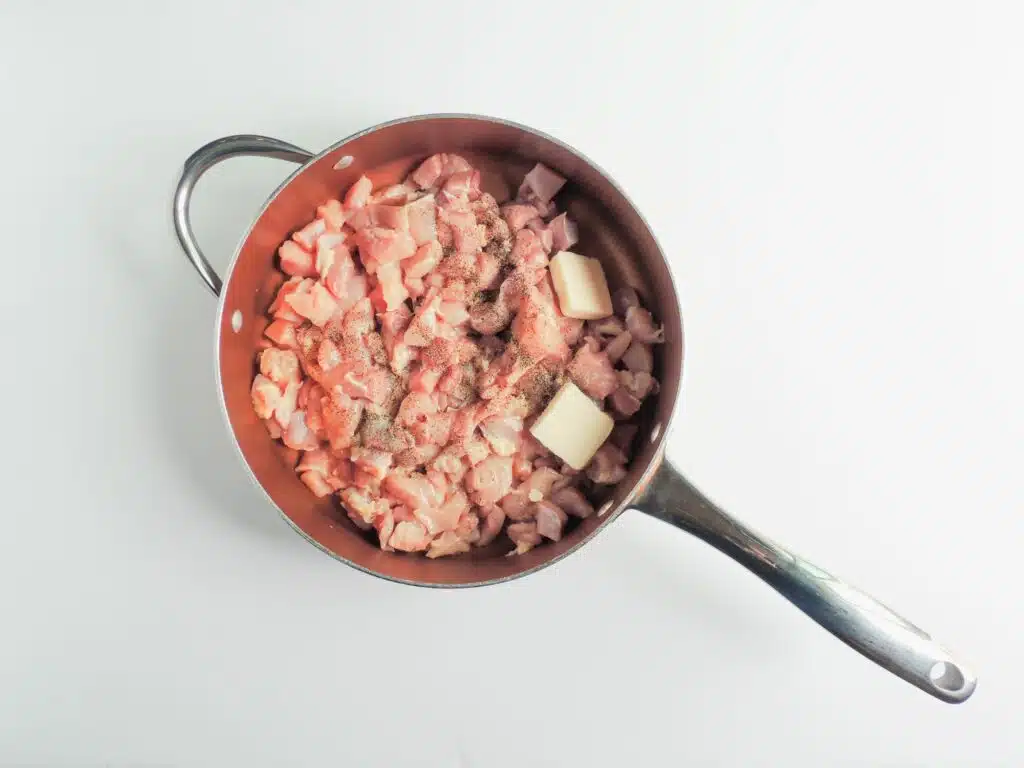 Step 2
Once the chicken is browned, remove it from the stove. Take the chicken out of the pan and place it into a large bowl.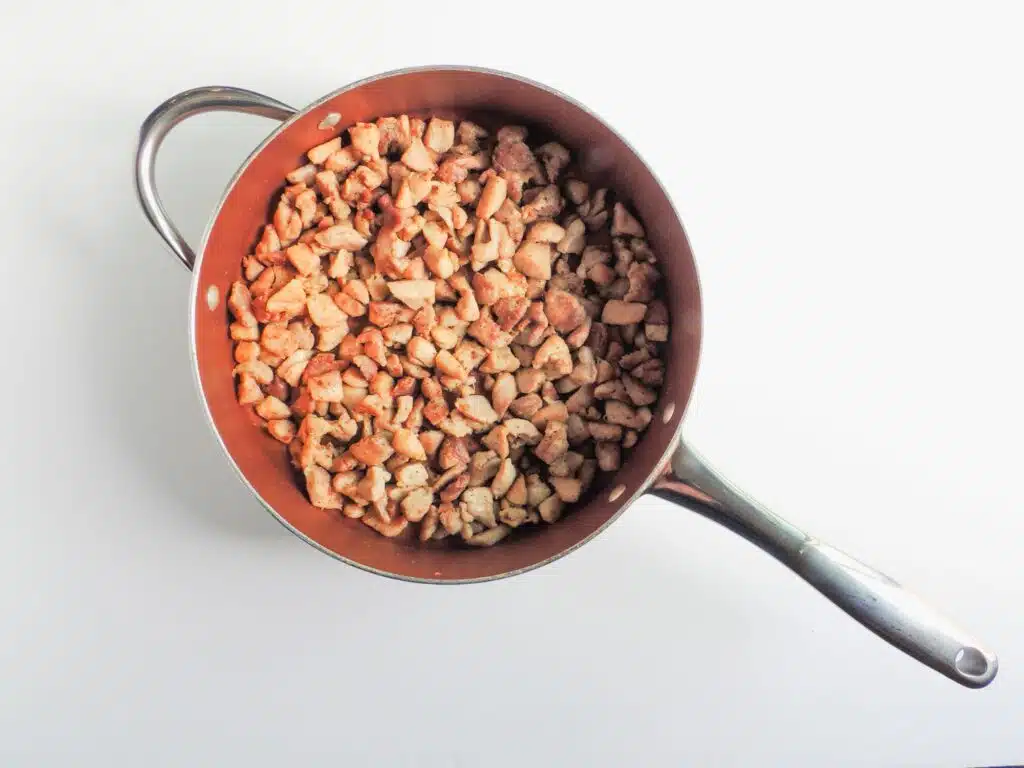 Step 3
Add diced celery and apple, mayonnaise, dijon mustard, and almonds to the bowl with the chicken.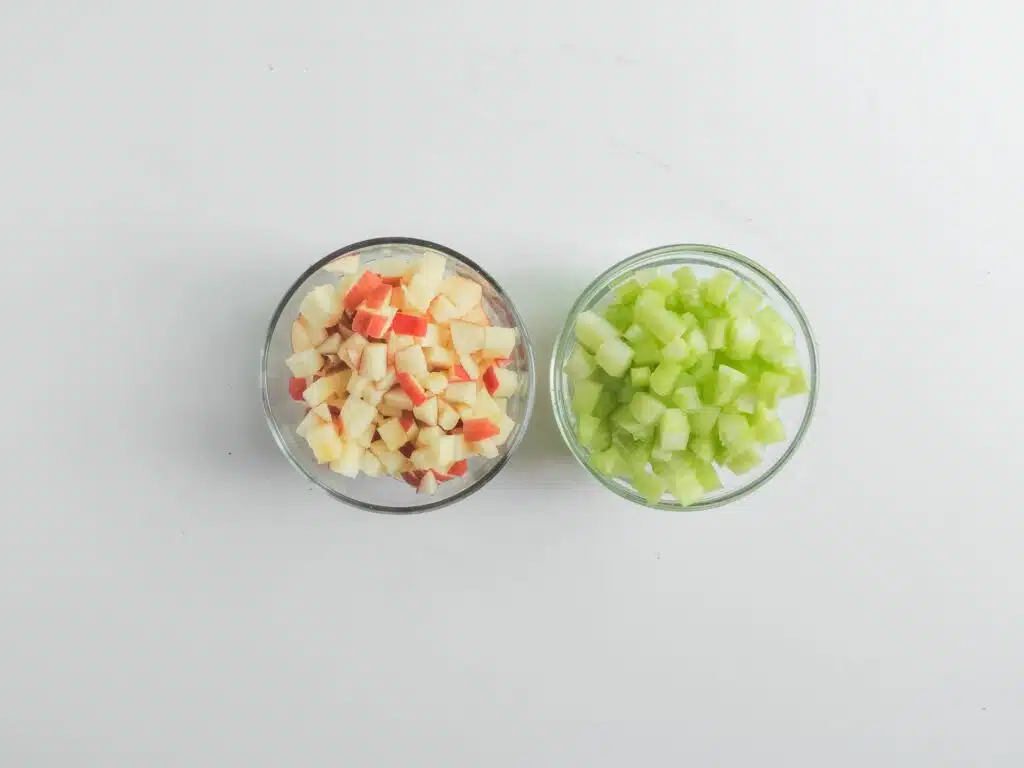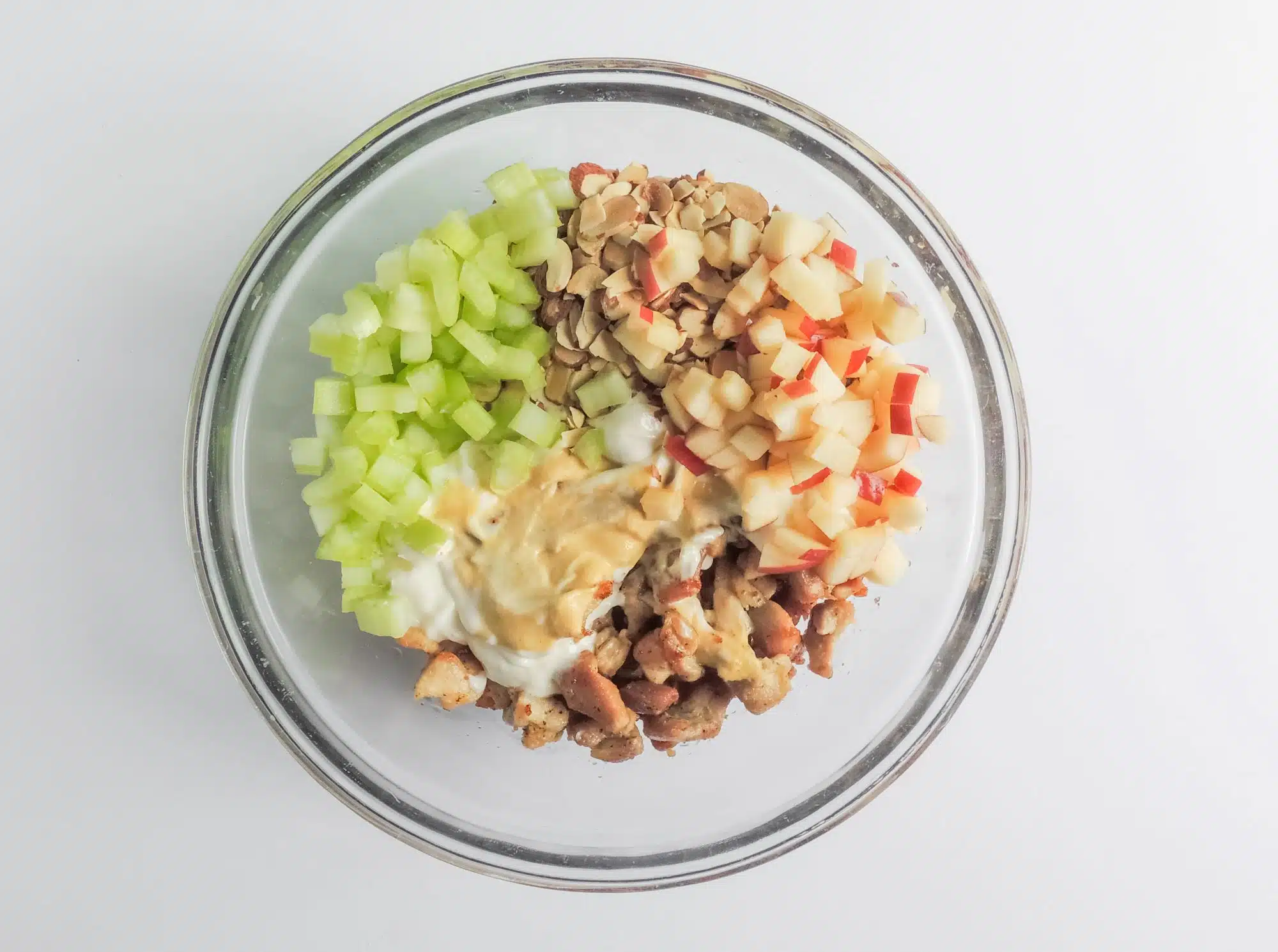 Mix together until thoroughly incorporated.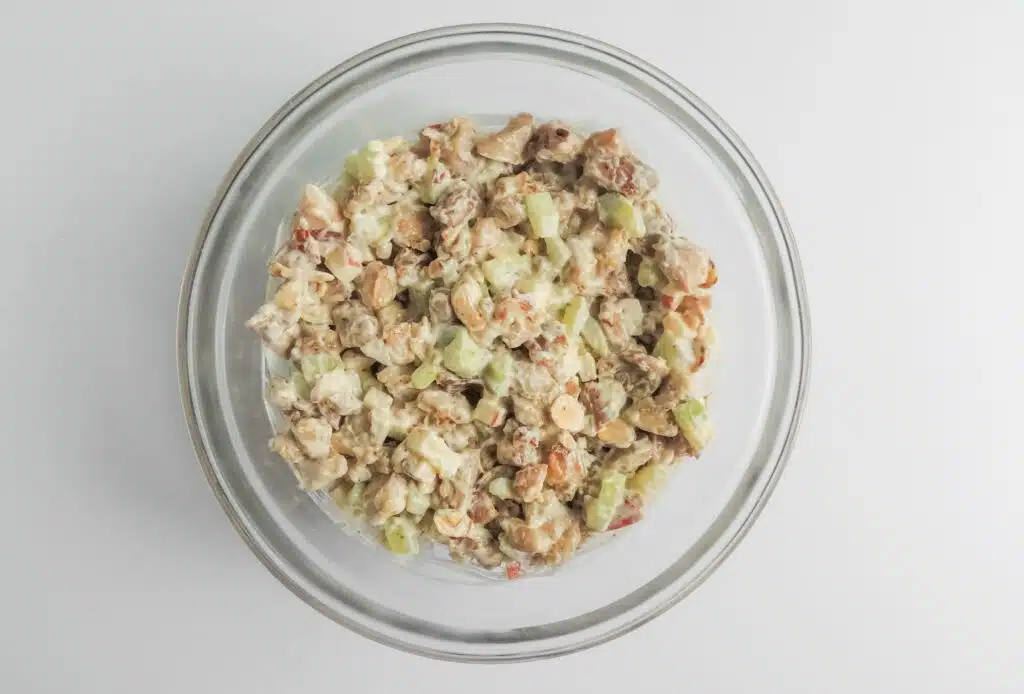 Step 4
Add a scoop of chicken salad to a tortilla, your favorite wrap or spread on bread.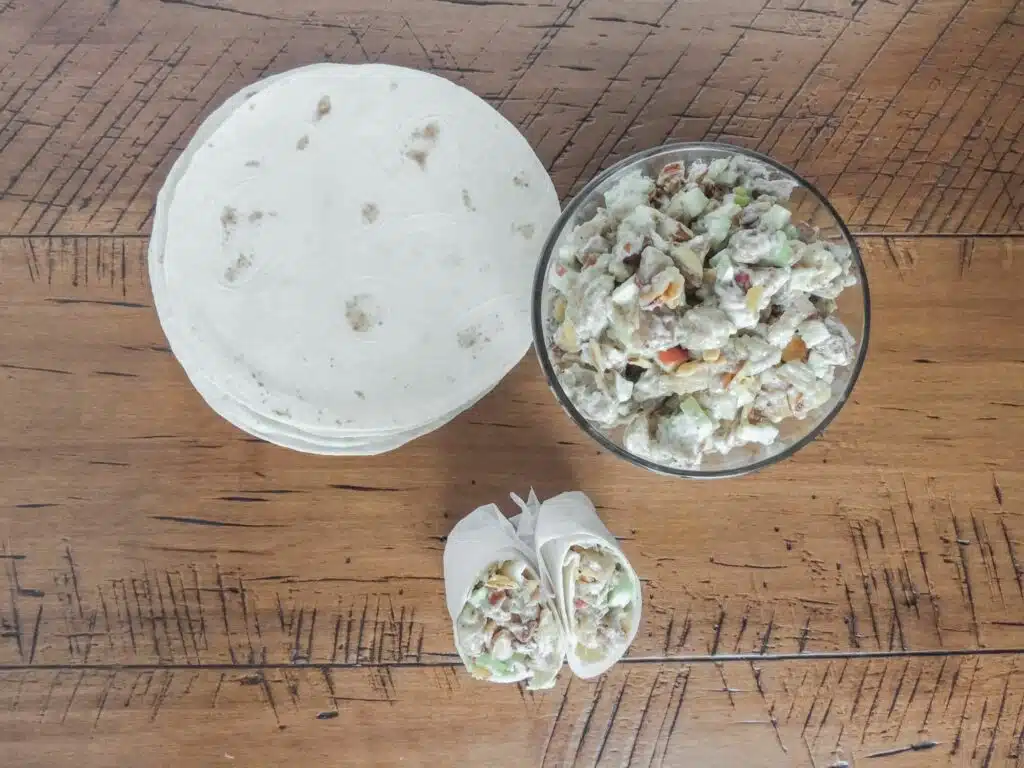 Helpful Tips
Store in an airtight container in the fridge for up to 2-3 days.
The almond chicken salad can be eaten right away, but it is best when chilled for at least an hour.
If you keep the salad longer than a day, you may need to add ¼ cup of mayonnaise on day two because the ingredients will absorb the mayonnaise and it won't be as moist as when you first prepare it.