An easy slow cooker recipe to make Buffalo Chicken Cheesesteak Sandwiches served on a hoagie bun and piled high with blue cheese and provolone cheese.
If you are tailgating or watching the game on your outdoor television, this is the recipe that you want to have! Trust us!!!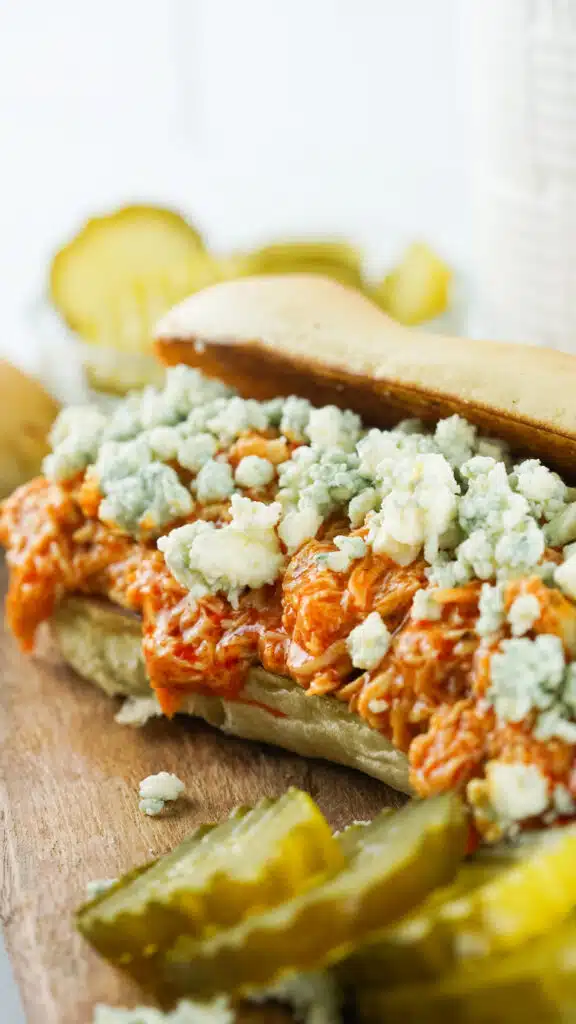 These pulled buffalo chicken sandwiches are so easy to make. Just dump everything in a Crock Pot and let it simmer for hours. That's it!
Making buffalo chicken sandwiches in a slow cooker is perfect for RVing because slow cookers are low wattage and do not draw too much power when cooking.
If you are feeding a large crowd for a potluck or while tailgating, you can easily double or triple this recipe depending on the size of your slow cooker.
Personally, we like to have extra cheesesteak sandwich fillings on hand for easy hot meals on travel days. On the morning of a travel day, I will spoon the cheesesteak filling onto a sheet of foil and create a packet. I then keep it in a cooler in the truck. About 30 minutes before stopping to eat lunch, I will plug in our 12V portable oven in the truck and let it heat up the foil packet. As soon as we pull over, we spoon the cheesesteak filling on hoagie rolls for a hot and satisfying meal.
You can see our video review of 12V portable ovens on our YouTube channel.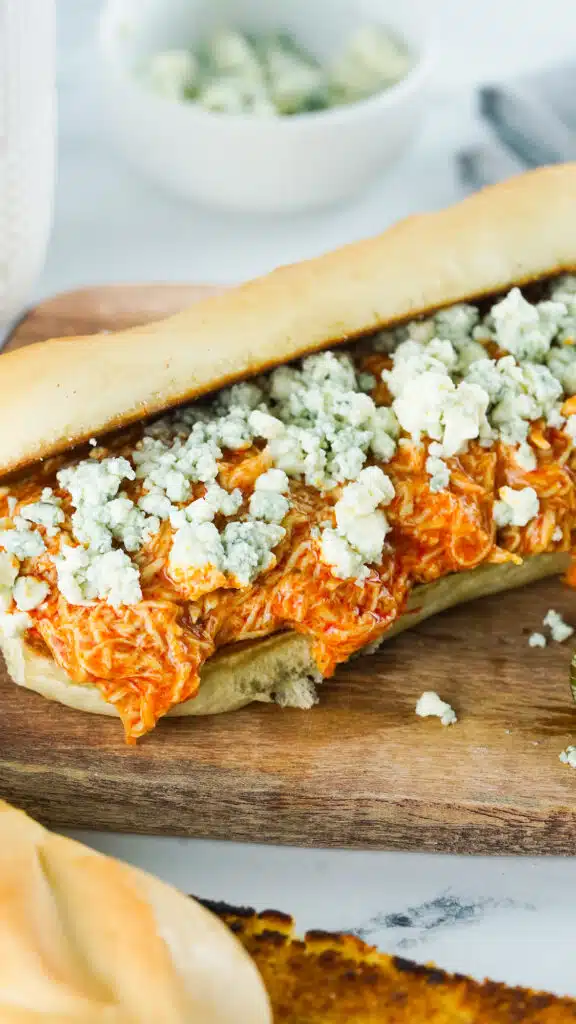 Don't want to make sandwiches? You can use this recipe to make a Buffalo Chicken Dip, too! Just stir in cream cheese into the pulled buffalo chicken while it is warming for the last 30 minutes. Put in a bowl and top with the blue cheese crumbles for serving.
Be sure to see our easy Slow Cooker Sausage Cheese Dip, too.
Buffalo Chicken Cheesesteak Recipe
Prep Time: 5 Minutes | Cook Time: 5 ½ hours
Serves: 6-8
Ingredients
Directions
Place the chicken breasts in a slow cooker. Cover the chicken with the ranch seasoning packet.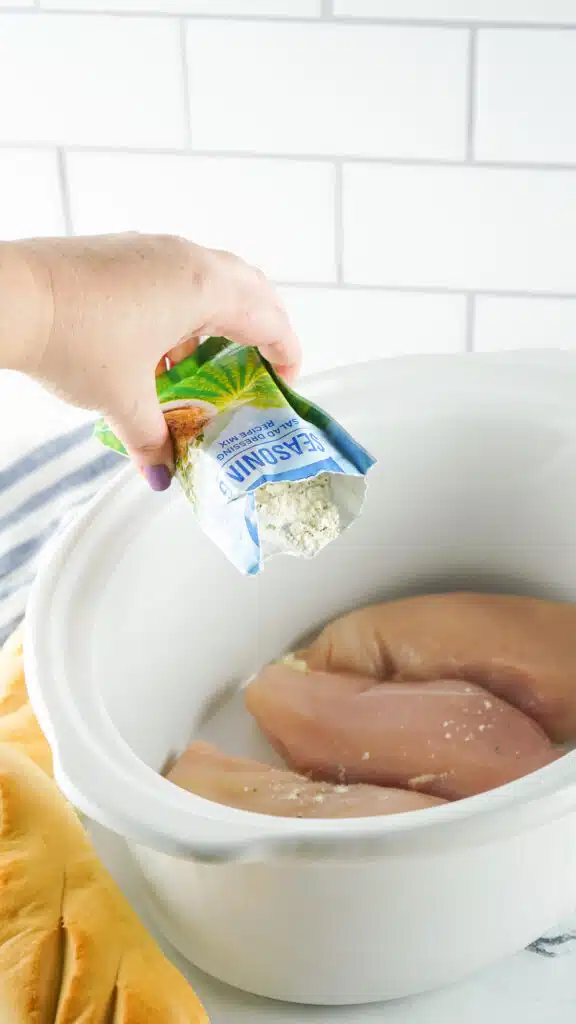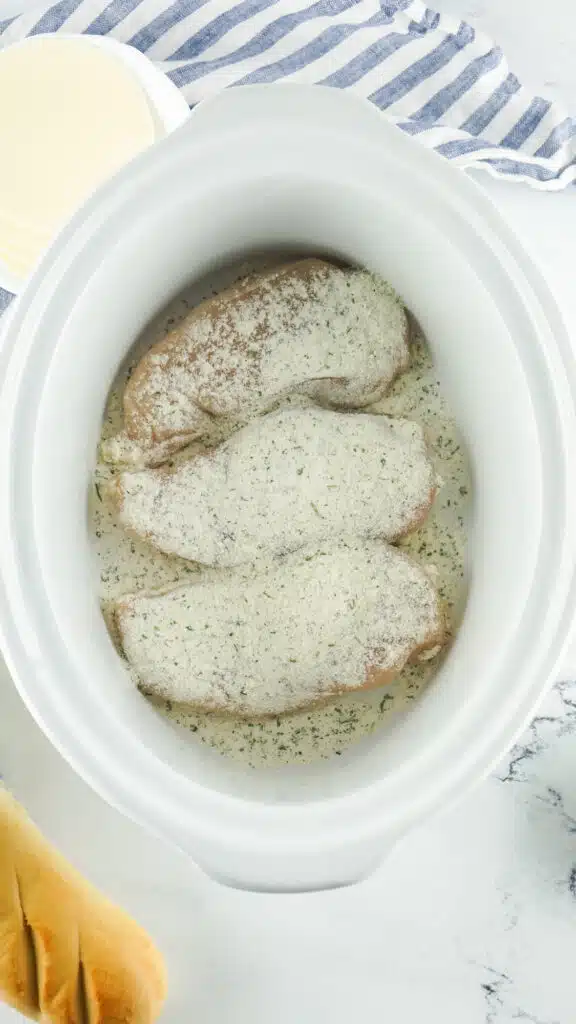 Cover the chicken with buffalo sauce. Place the stick of butter on top of the chicken breasts.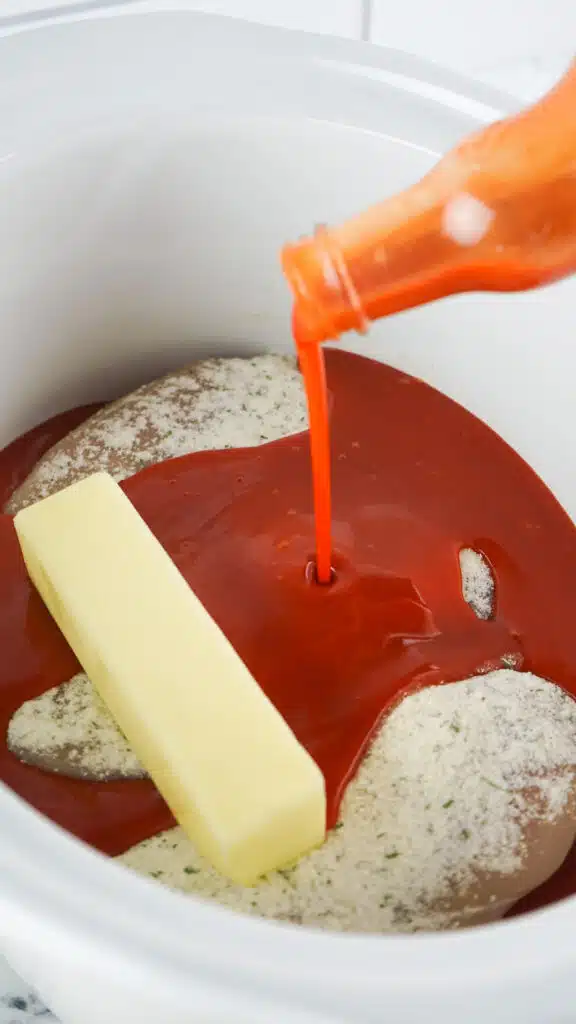 Secure the lid closed. Cook in the slow cooker (also known as a Crock Pot) for 5 hours on low.
After 5 hours, shred the chicken completely with two forks. Then mix the shredded chicken with the buffalo sauce until everything is coated.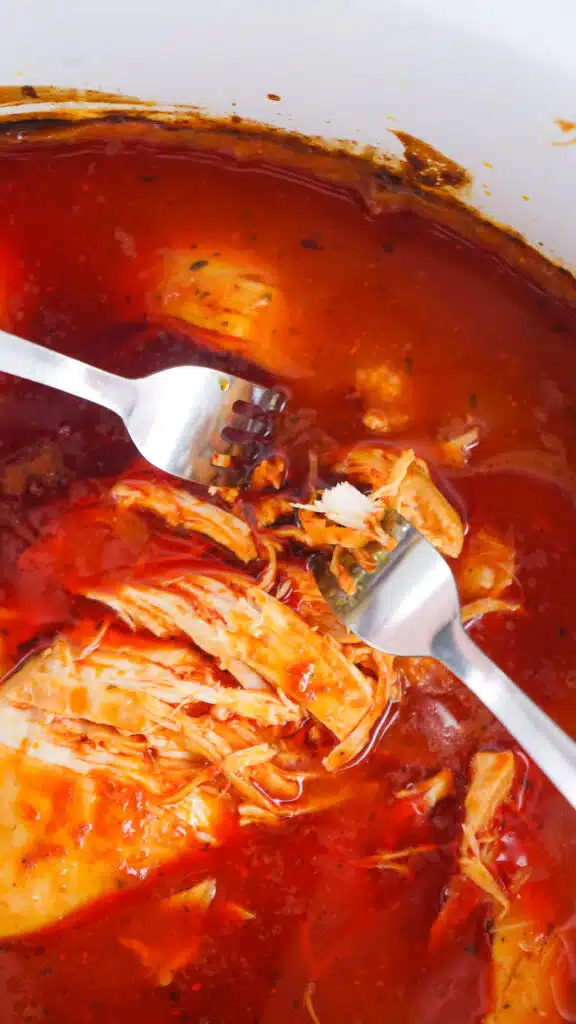 Turn the slow cooker to the warm setting and let the buffalo chicken rest for 30 minutes.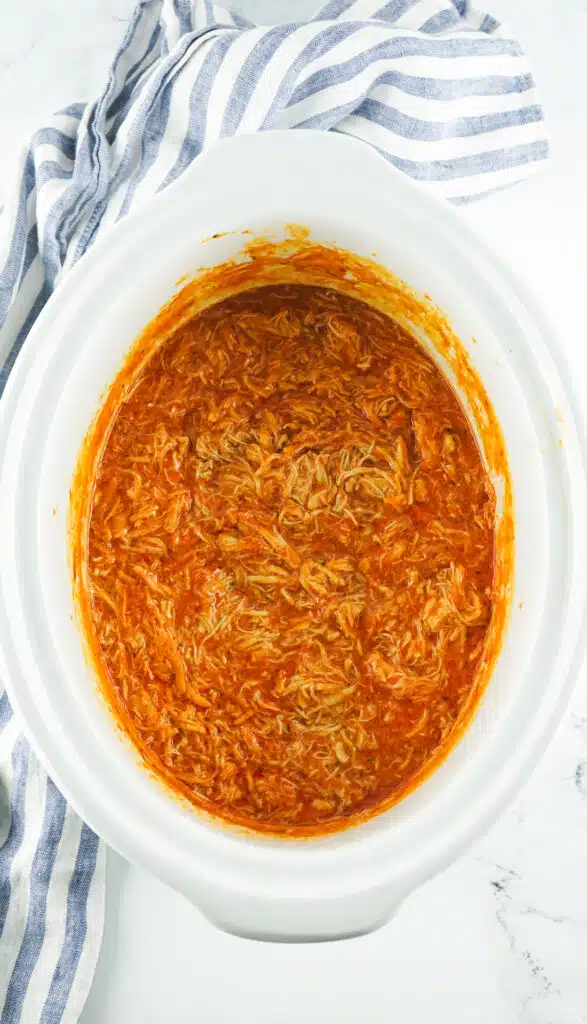 To Serve: Toast the hoagie bun or brioche bun first, if desired.
Scoop the buffalo chicken mixture on top of a hoagie bun. Top with blue cheese and provolone cheese. Serve with pickles, if desired.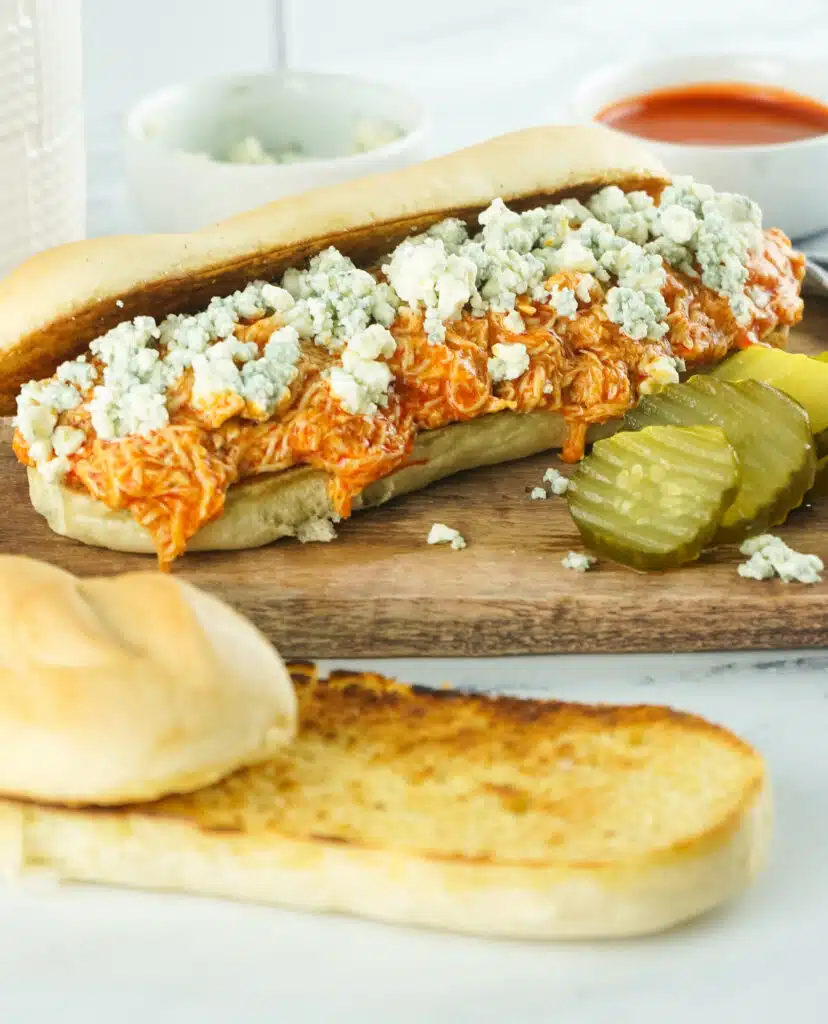 These slow cooker buffalo chicken sandwiches are great served with these side dishes:
Be sure to see all of our easy camping recipes for meal planning.