Mini corn dog muffins are not only fun to eat, they are very easy to make. These hearty muffins are the perfect mixture of dough and meat for a satisfying snack or part of a simple meal.
We love making these corn dog mini muffins to bring with us camping. They work well as breakfast muffins, afternoon snacks, or paired with a hot bowl of chili or soup as a meal.
These hot dog corn muffins are especially great for travel days. They can easily be heated in our favorite portable oven in just a few minutes while driving or in a low-wattage toaster oven when you have stopped to rest.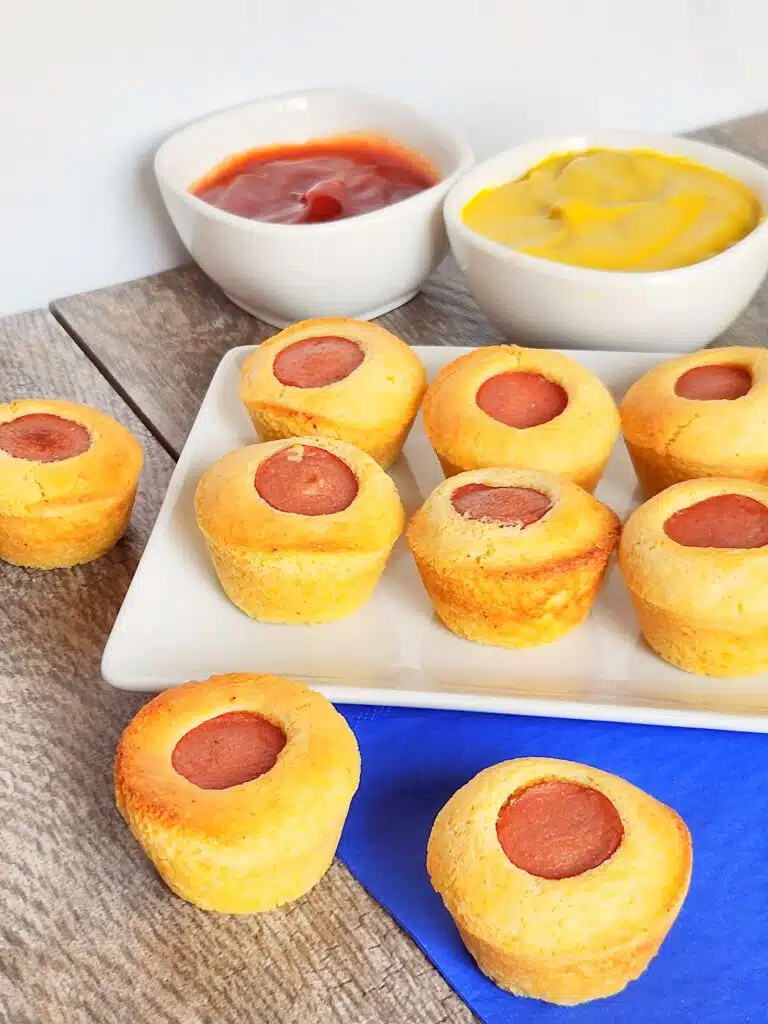 We also love our pizza pull apart bread to bring along as a meal on travel days.
This recipe uses simple ingredients, such as cornmeal, instead of a box mix. It really is very easy to make these mini muffins from scratch in just a few minutes.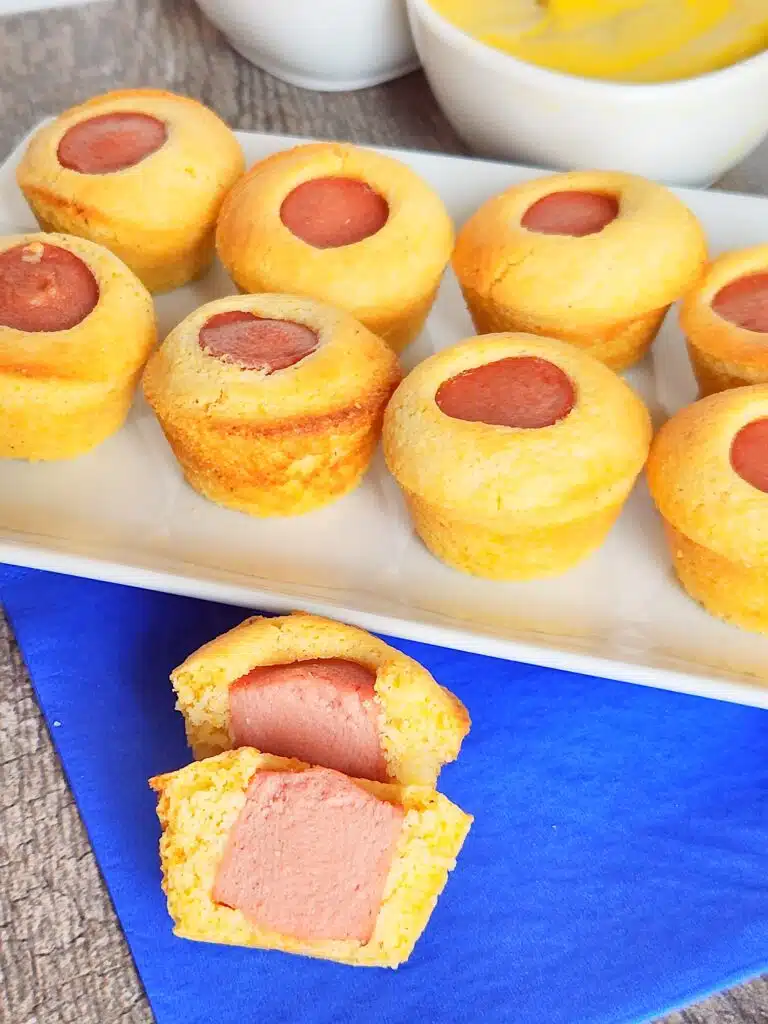 While this is a corn dog muffins recipe, you can use any type of hot dog or sausage to add to the muffin cups.
So if you are not a fan of hot dogs, try some Italian sausage instead!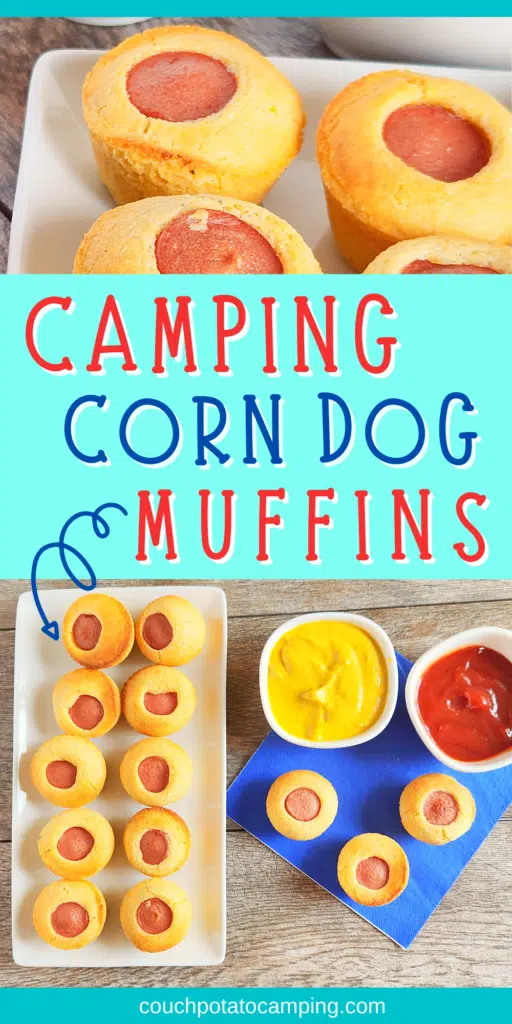 How to Make Mini Corn Dog Muffins
Prep: 10 minutes| Cook Time: 10 minutes | Total Time: 20 minutes
Servings: 36 mini muffins
Ingredients
1 cup yellow cornmeal
1 cup all-purpose flour
2 Tbsp. sugar
4 tsp. baking powder
½ tsp salt
1 cup milk
1 egg
¼ cup canola oil
8 hot dogs cut into 1-inch pieces
Step 1
Preheat the oven to 425 degrees. Grease a mini muffin pan.
Step 2
In a large mixing bowl, whisk together the cornmeal, flour, sugar, baking powder, and salt.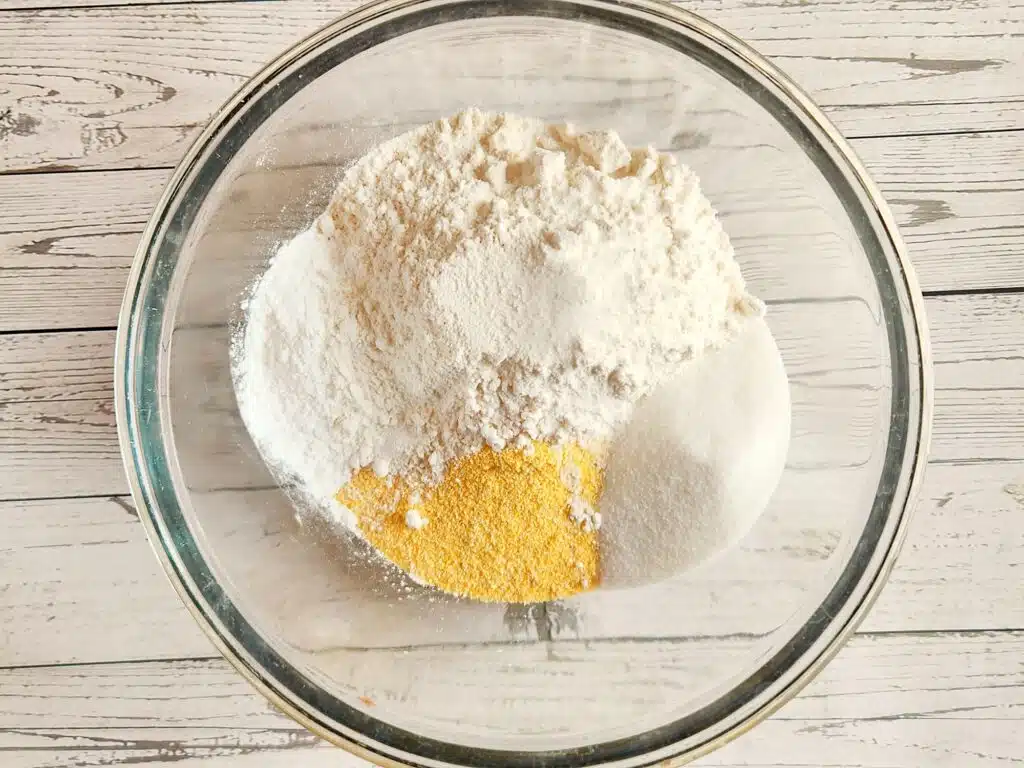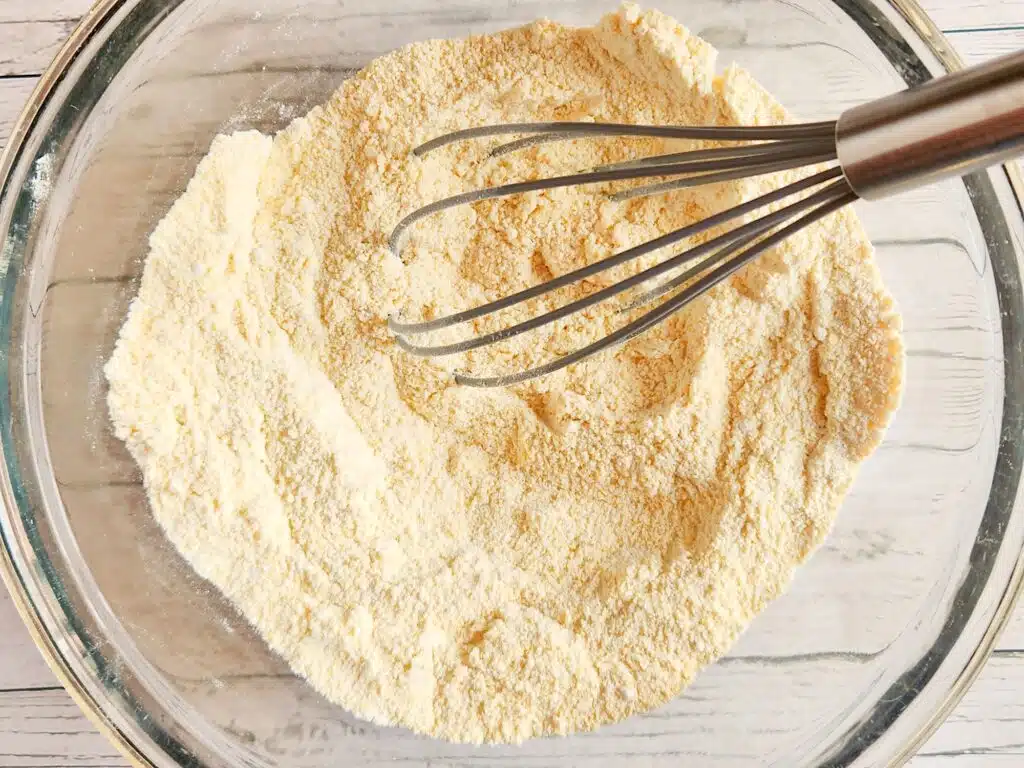 Step 3
Add the milk, egg and oil into the dry ingredients.
Mix together well and get rid of as many lumps as possible.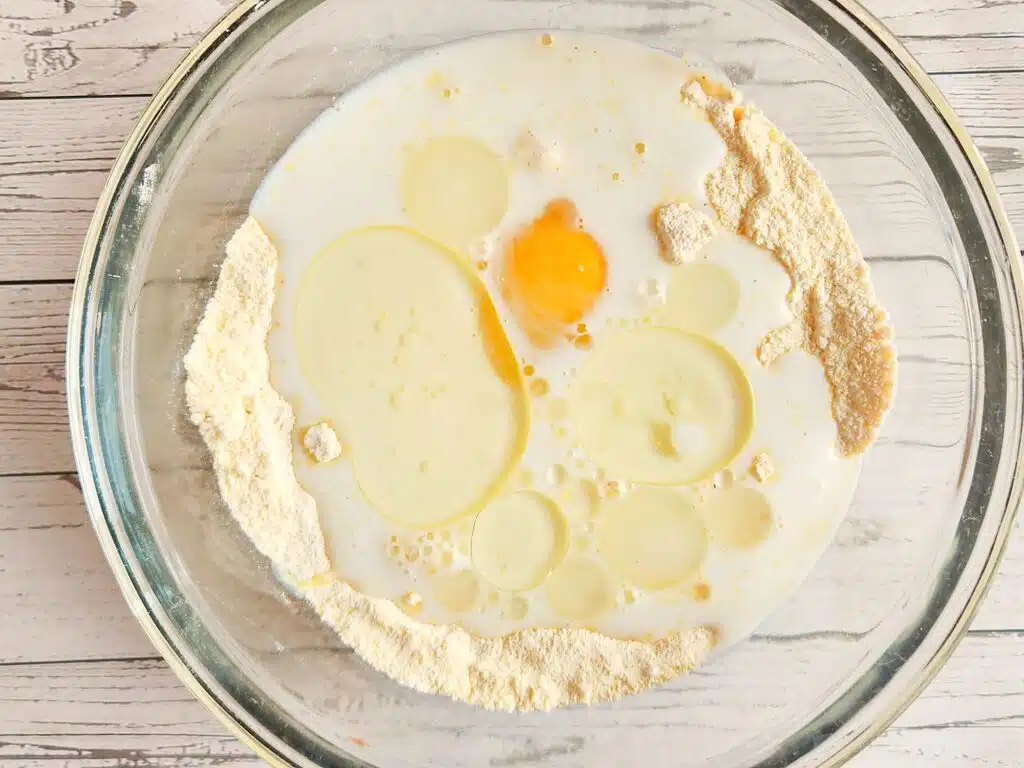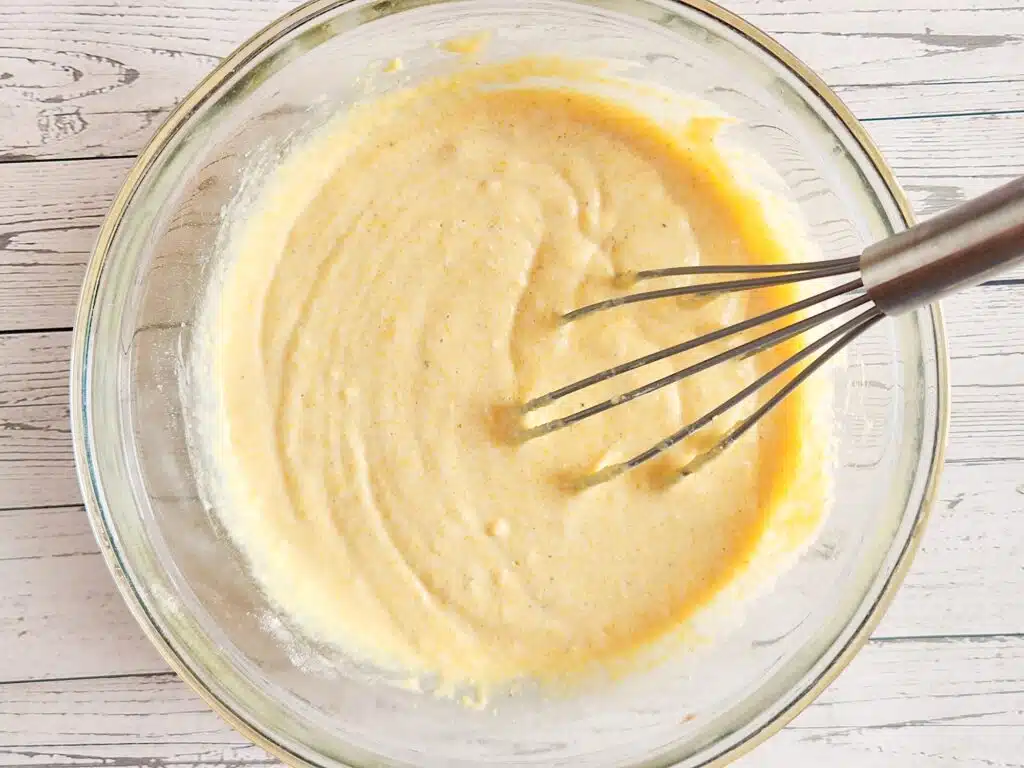 Step 4
Using a tablespoon, spoon the batter into the greased mini muffin pans. Use one tablespoon in each cup.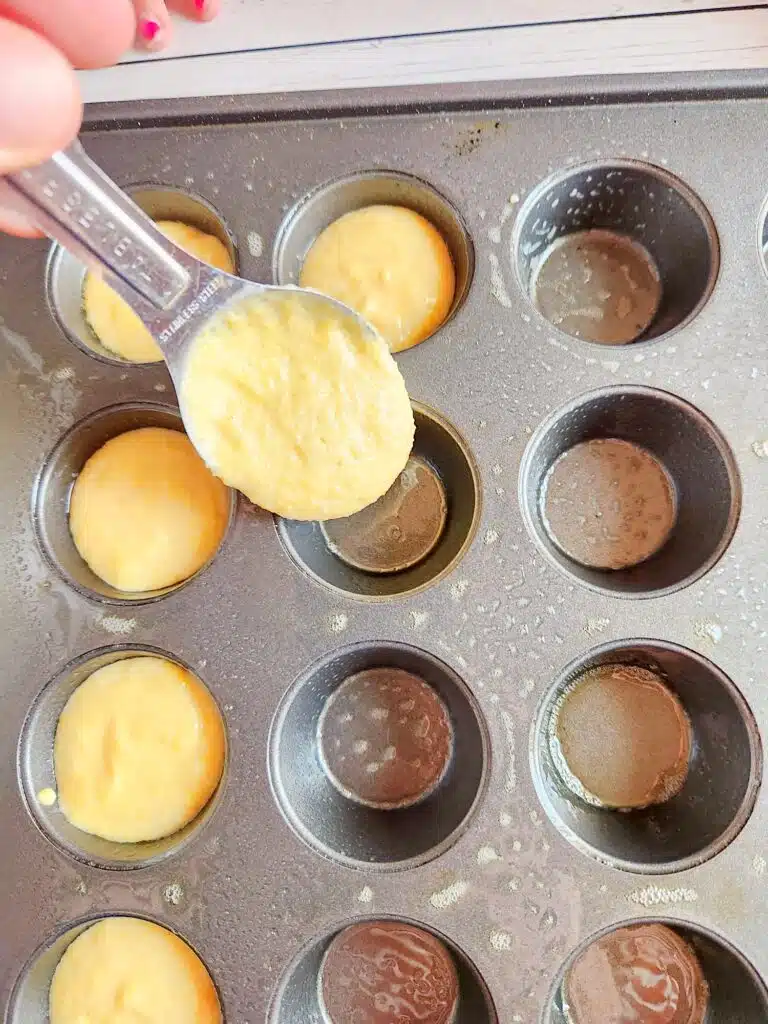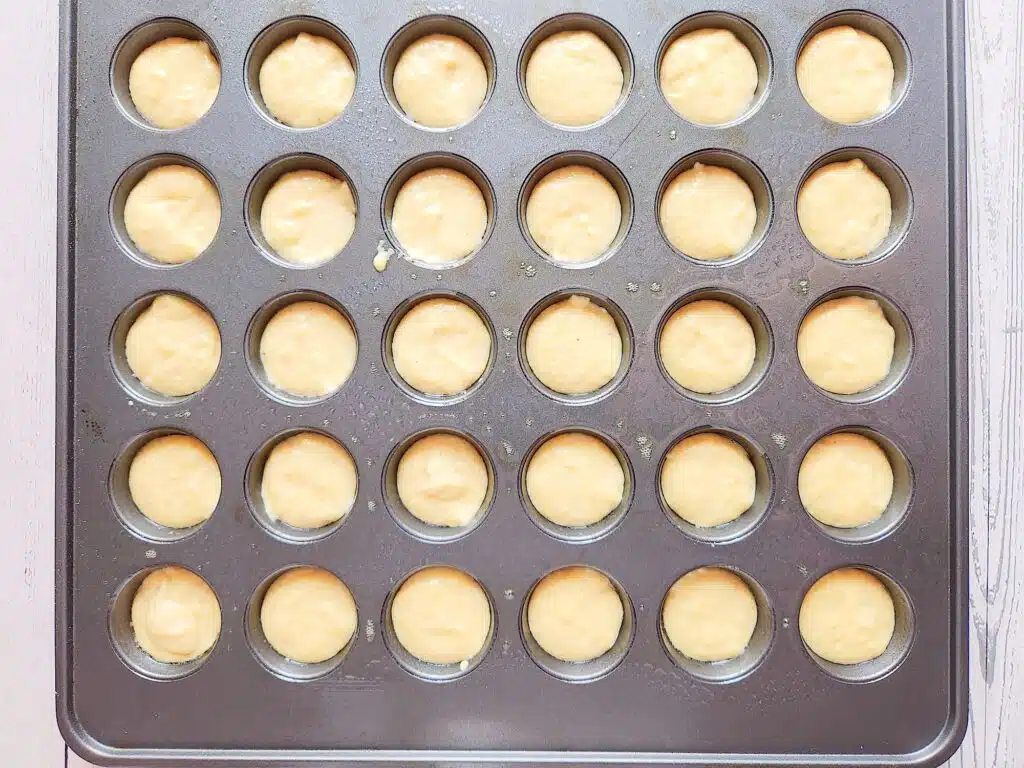 Press one piece of hot dog into the dough mixture in each muffin cup. The hot dog will stay on top of the surface of the dough just a little bit.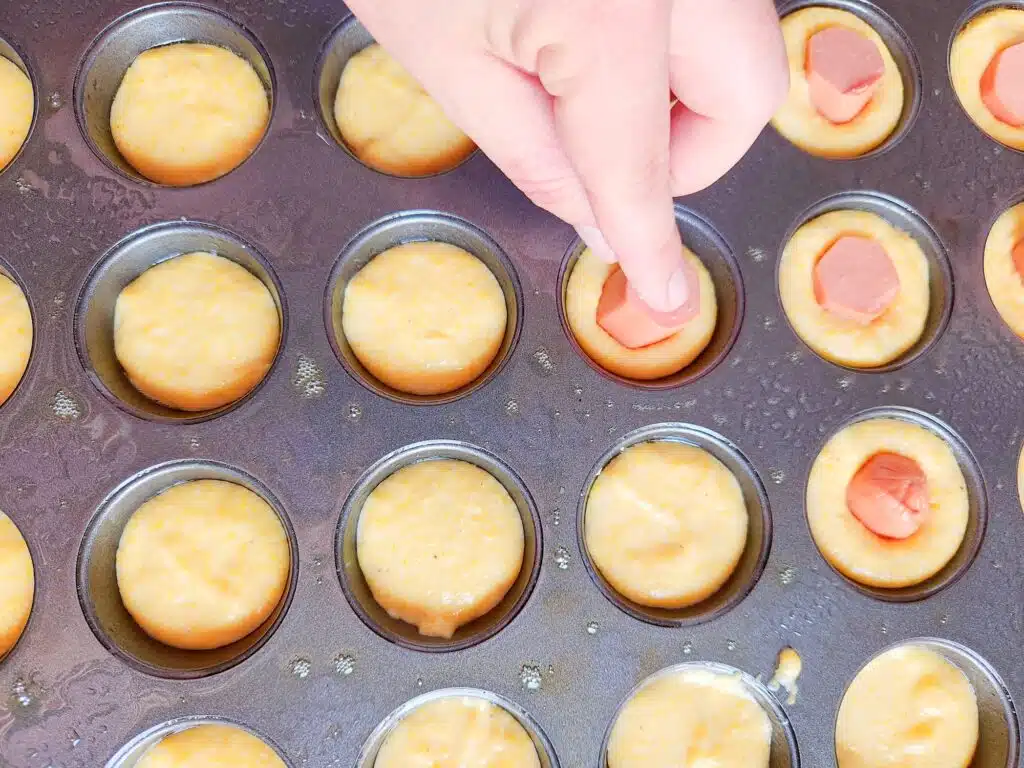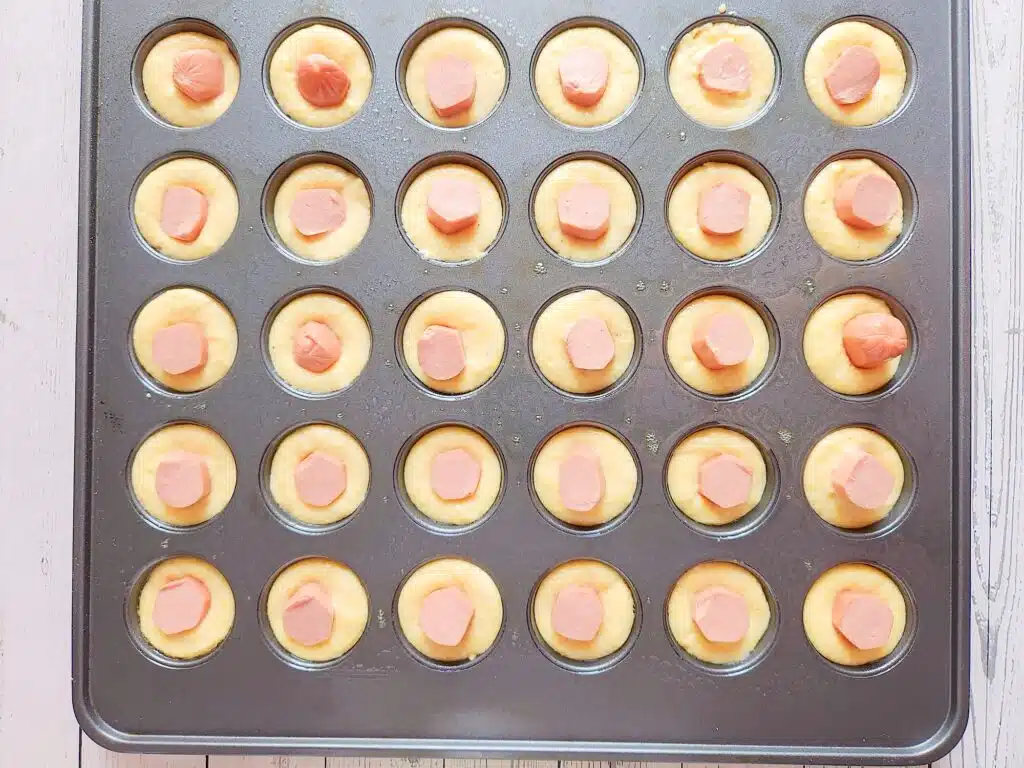 Step 5
Bake for 10 min or until golden brown.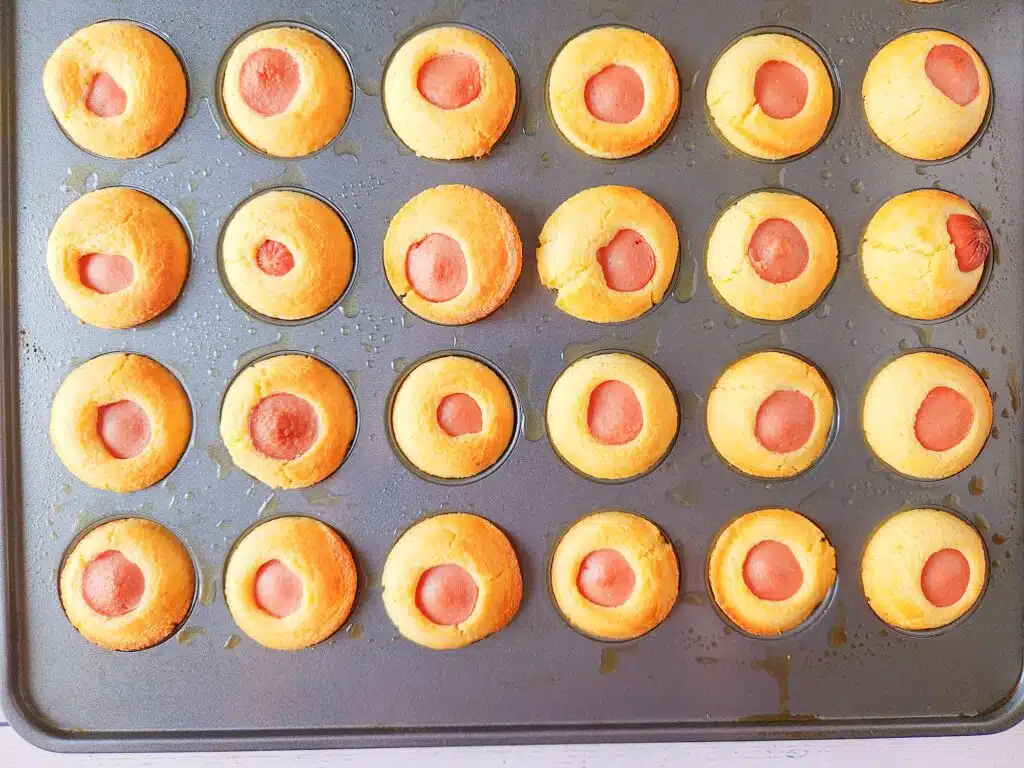 These mini corn dog muffins are great on their own, or bring some ketchup or mustard to taste more like a corn dog.
Serve them with French fries cooked in an air fryer for a quick and easy meal while RVing!