French fries are one of our guilty pleasures. When you are camping, you might think that you have to miss out on this favorite snack because you don't have an RV oven big enough to fit a baking sheet full of fries.
Did you know that you can easily cook frozen French fries in an air fryer? And that an air fryer can draw less power than other appliances in your RV kitchen? Plus, it won't heat up your trailer like an oven would.
When you are cooking hamburgers and steaks on the grill while camping, don't think you have to miss out on French fries. Here are the easy cooking instructions for air fryer frozen French fries that come out crunchy, not mushy.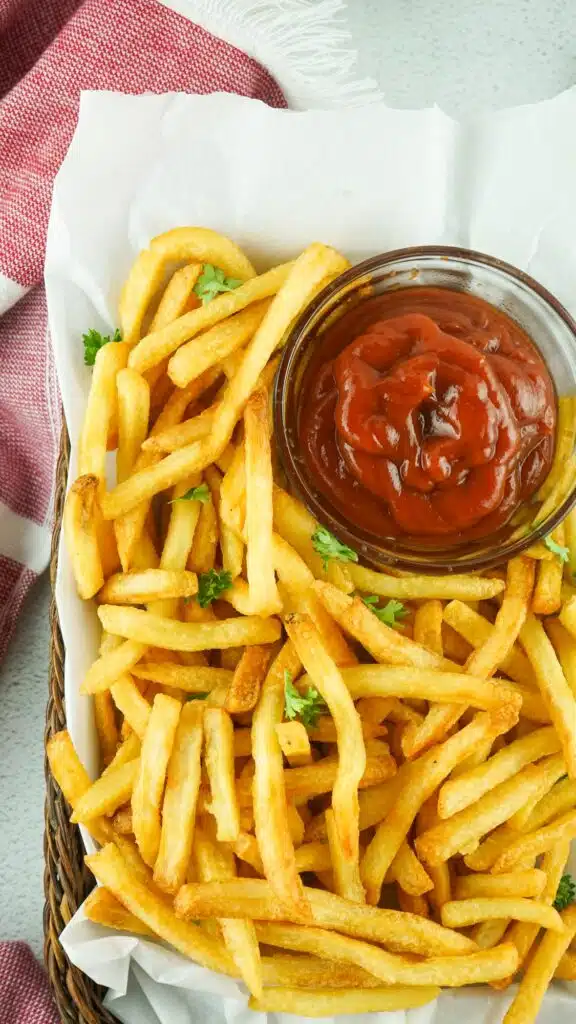 We found that the freezer in our RV refrigerator/freezer combo never kept foods cold enough and wasn't big enough to store much. Especially a big bag of fries! We used a Dometic CFF35 Cooler and was so happy with how cold it kept food. See how much we could fit in this dual fridge/freezer in our YouTube video.
Tips for Cooking French Fries in an Air Fryer
I used a 4-quart air fryer to test this recipe. Depending on the size and shape of your air fryer basket, you may need to adjust the fry amount that you can cook. No matter what the size of your basket, you will want to fill it only about half full.
You can add your own seasoning to these fries at the halfway mark when you toss them.
Always check on your fries as you are cooking because air fryers will cook differently.
If you're cooking a smaller portion of fries, you will want to adjust the cooking time down. Never fill your basket over halfway with this recipe as they just won't cook evenly.
It is very important to pause halfway through and adjust the fries for the best and most even cooking outcome.
This recipe and time frame makes the fries extra crispy. If you like softer fries, do not cook as long.
No oil is needed for this recipe. However, if you are worried about the fries sticking, you can coat your air fryer basket with a bit of nonstick cooking spray.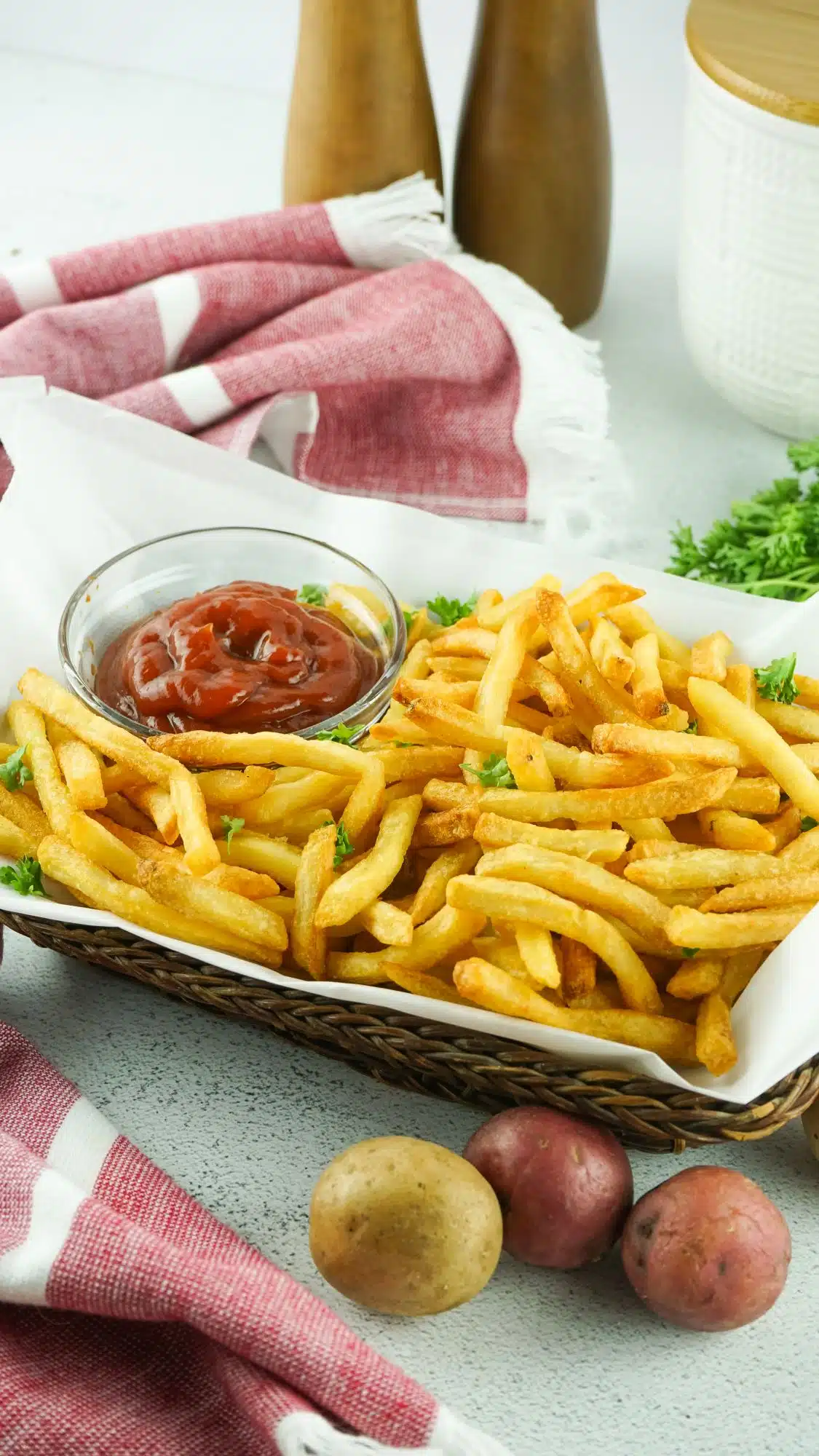 How to Cook Frozen French Fries in an Air Fryer
Prep Time: 1 Minute | Cook Time: 20 Minutes | Serves: 4
Ingredients
½ Pound Frozen French Fries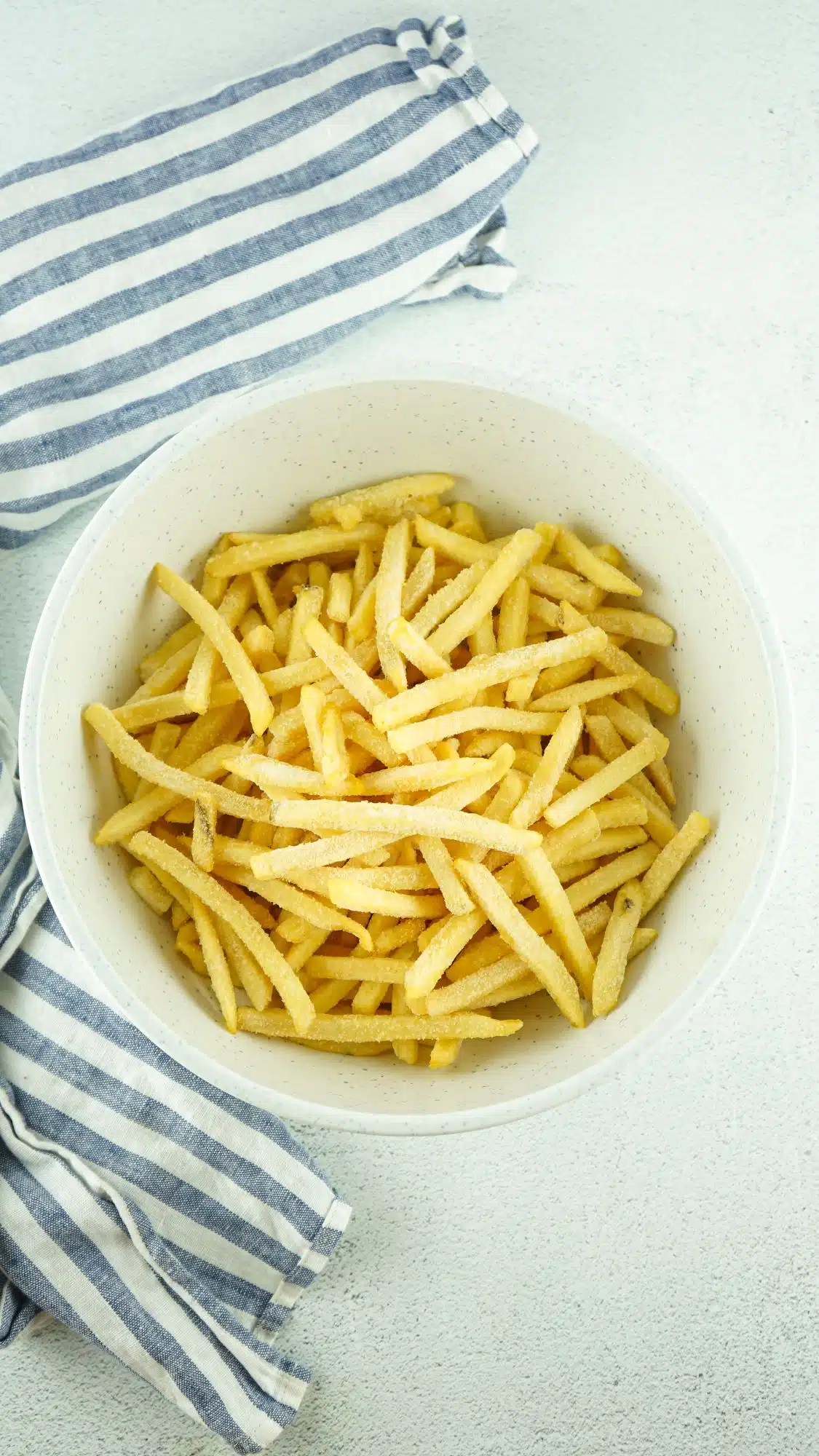 Directions
Step 1
Add the fries to your air fryer basket.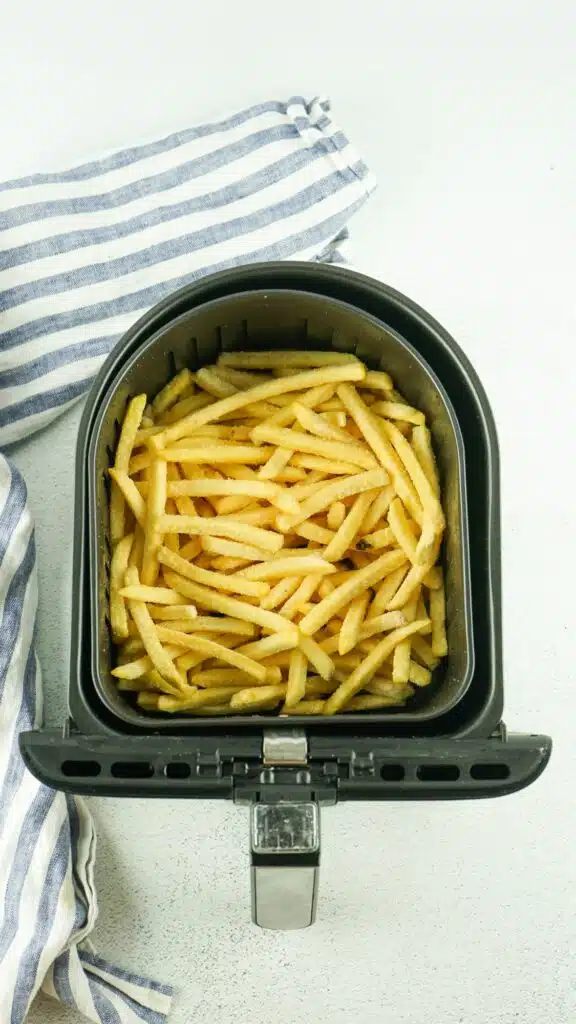 Step 2
Cook the fries at 400 degrees for 10 minutes.
Then toss the fries a couple of times, and cook them for another 10 minutes.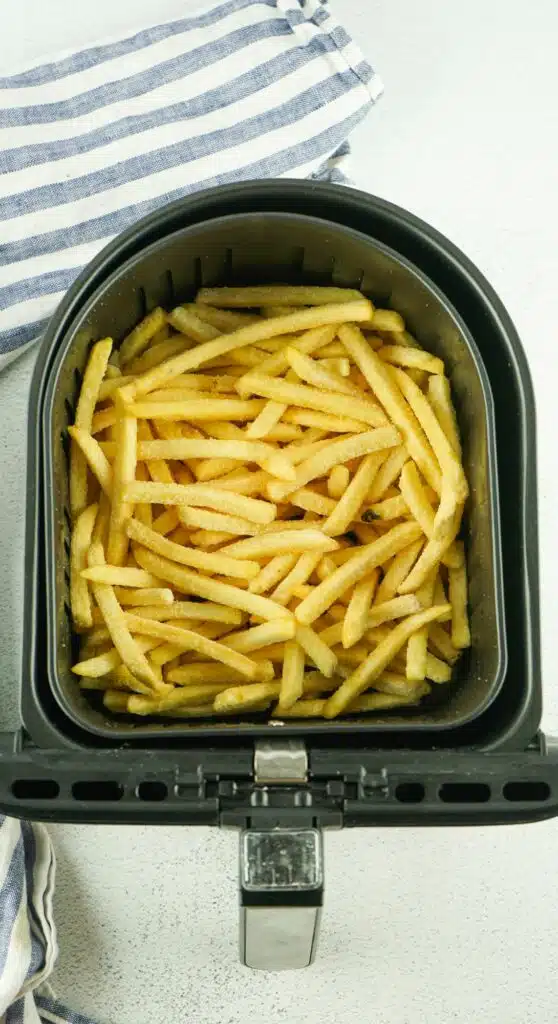 Step 3
Let cool for a little bit before serving. It really is that easy!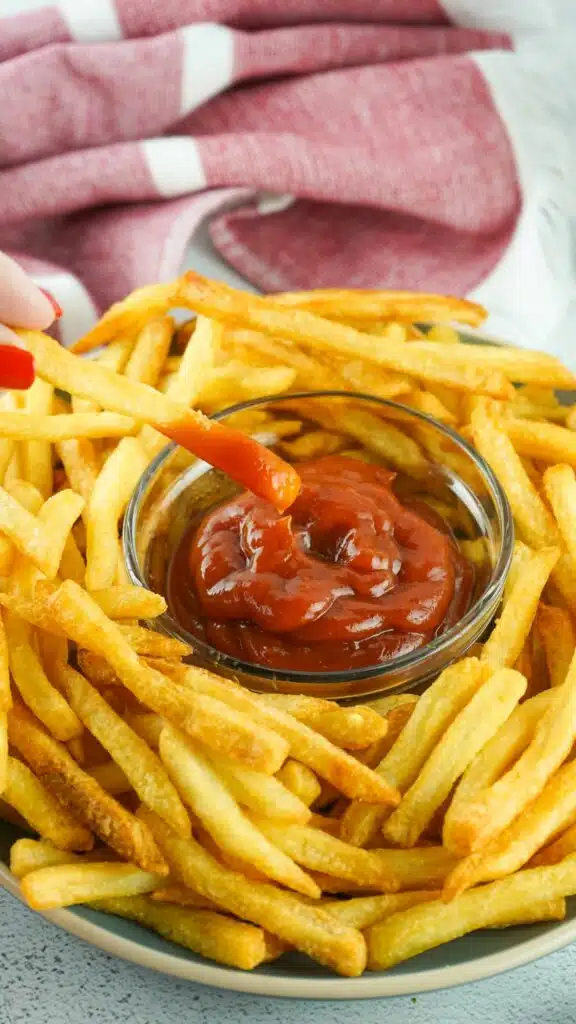 Crispy French fries are a classic tailgating snack. Check out our other camping recipes that are ideal for BBQs, game day and tailgate parties: