If you are traveling by RV through Southern California, you might want to stop at the popular Universal Studios Hollywood theme park for the day.
Can you park your RV at the theme park, though? And how much will it cost? Here are all of the necessary details you need to know about RV parking at Universal Studios Hollywood.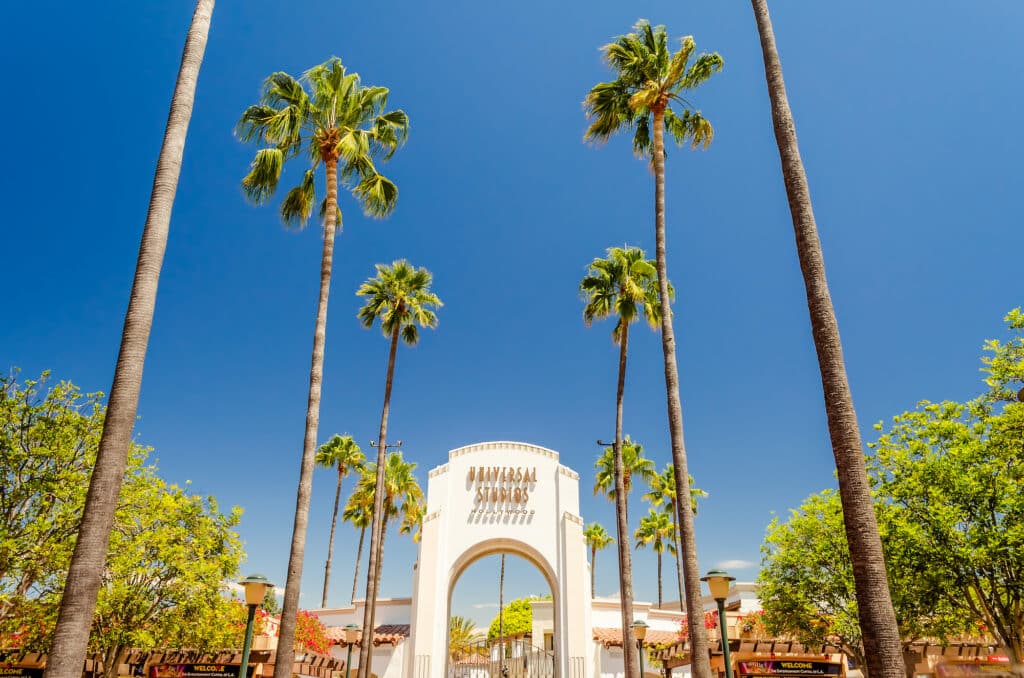 We contacted Universal Hollywood Guest Services about our specific questions for parking and we have shared their responses here. You can easily contact them by email, as well, to confirm any details that are necessary for your visit.
Can I Park My RV at Universal Studios Hollywood?
Yes, you can park your RV at Universal Studios.
There is currently no size restrictions on the length of RV.
Where is RV Parking at Universal Hollywood?
RV parking is in the general area of standard parking at the theme park.
Parking attendants and direction signs will guide you to oversized spaces set aside for RVs outside of the parking garages.
However, if you are driving a Class B or small Class C RV, you may be able to park inside the parking garages.
How Much Does RV Parking Cost?
Unlike many theme parks and attractions, Universal Studios Hollywood does not charge extra for oversized vehicle parking.
These are the standard parking rates for everyone at Universal Studios Hollywood in 2023:
General Parking Before 5pm: $30
General Parking After 5pm: $10
Preferred Parking Before 5pm: $50
Preferred Parking After 5pm: $20
Front Gate Parking: $60
Can I Eat in My RV or Return to My Motorhome During the Day?
Parking your vehicle at Universal is like parking any other vehicle in the parking garage. Yes, you are allowed to go back to your vehicle and get items or sit in your vehicle.
For RVers, you may be wondering if you can have a camping meal in your RV or take a nap in the middle of the day. Perhaps you have a pet that will be staying in your trailer and you want to look after them.
It is fine to go back to your motorhome, trailer or van. However, you probably won't be able to put the slides out.
In general, while you can access your rig, you cannot set up a temporary campsite by putting out your awning, camp chairs or using an outdoor grill.
Can I Run A Generator While Parked?
No, you cannot run your generator at all while parked in the parking lot. Not even to start the air conditioning or use the microwave.
Are Pets Allowed to Stay in My RV?
Yes, as long as your pets are not in distress due to weather or any other circumstances.
Can I Overnight in the Universal Studios Hollywood Parking Lot?
No, you are not allowed to spend the night or boondocks in the theme park parking lot. You will need to leave as the theme park closes.
---
Visiting theme parks with your RV? Here are some more helpful tips you need to know: