These sweet and salty homemade peanut butter protein bars are easy to make in 10 minutes! No baking required!
Choose your own healthy ingredients to make these protein-packed snack bars to satisfy your appetite. Can be made gluten-free!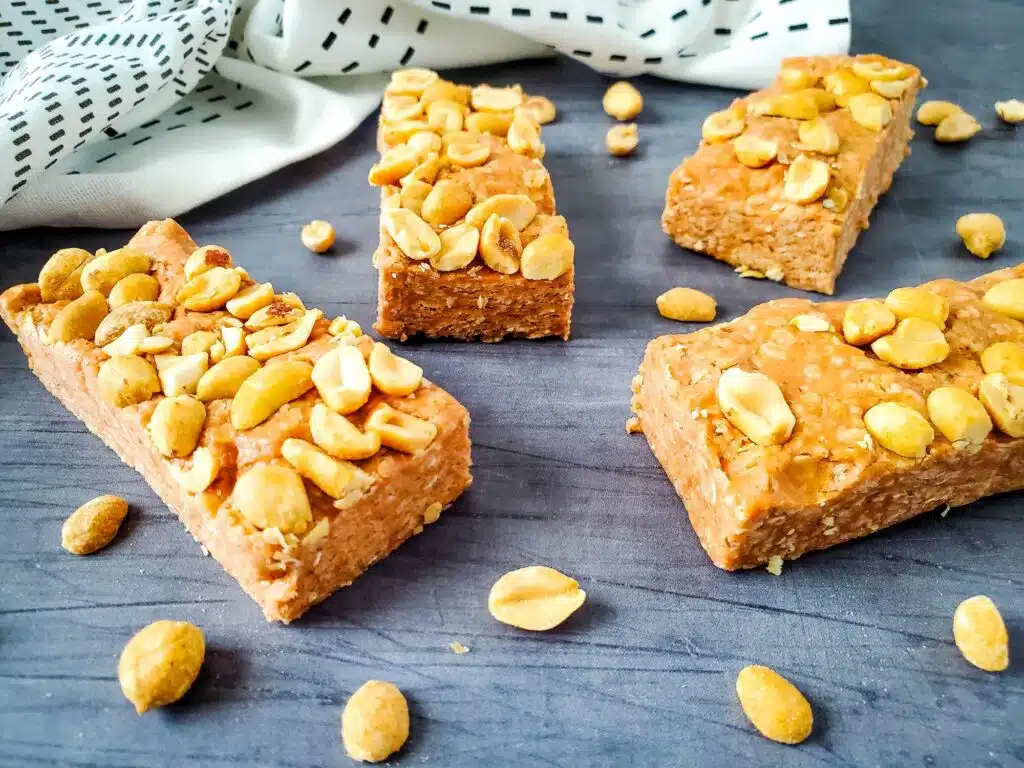 Why You Will Love This Recipe
Plenty of protein to keep you full and satisfied
Whole peanuts give a satisfying crunch
Easy No-bake recipe is easy to make in a few minutes
Great portable snack to enjoy while hiking, camping or outdoors.
This recipe is made in a similar fashion to our homemade Double Chocolate Protein Bars, but the ingredients are definitely different. Be sure to see them both!
If you want more easy-to-pack breakfast and snack ideas, see these recipes: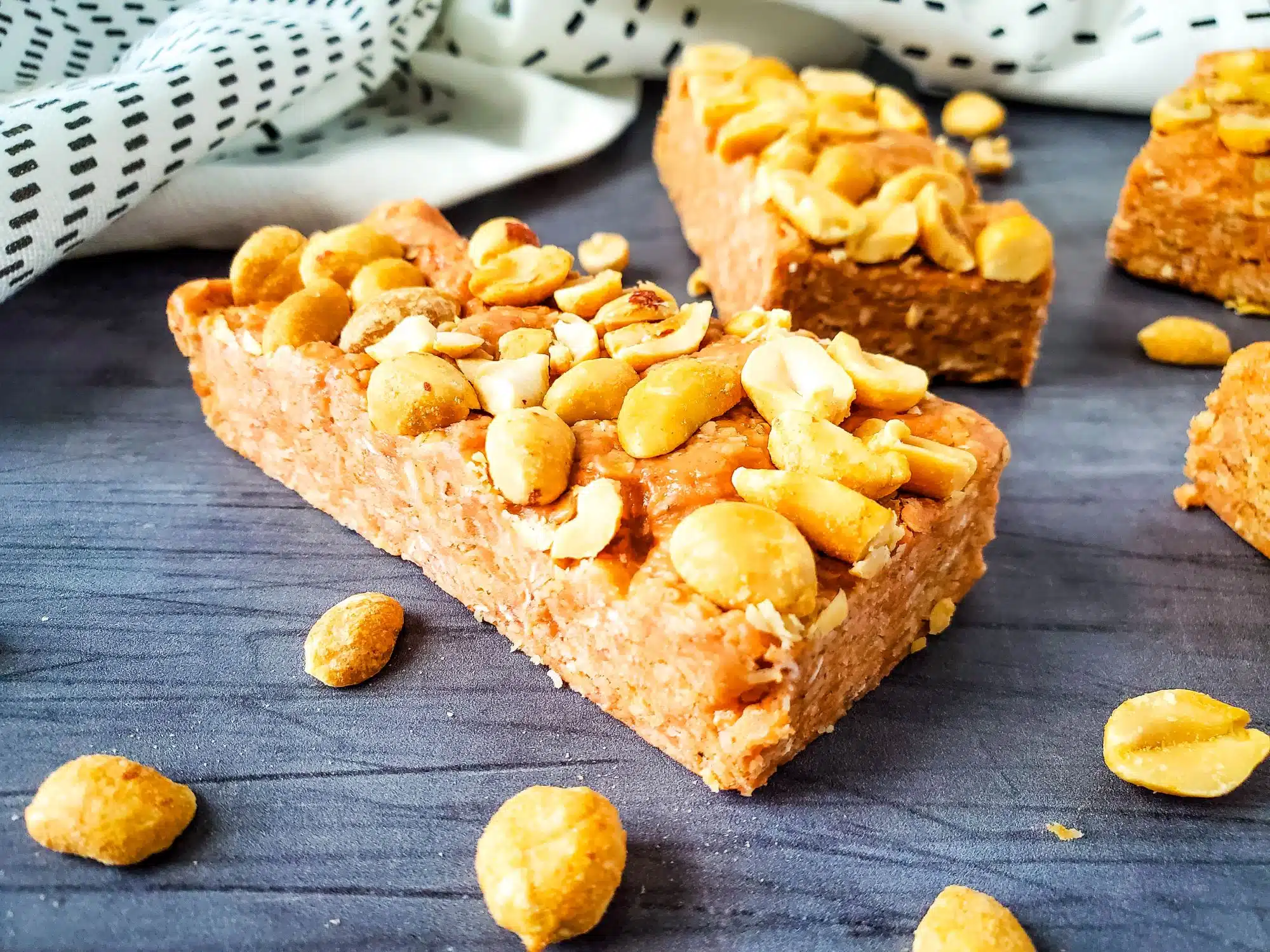 Variations of the Recipe
Plain rice crisp cereal can be used instead of cocoa flavored.
Any flavor protein powder can be used. Vanilla protein powder is especially great, but you could use chocolate to make chocolate peanut butter protein bars or strawberry protein powder for a PB&J protein bar.
Any nut butter can be used, such as sunflower, peanut butter, cashew butter or almond butter.
You could make these gluten free by using gluten free oats and protein powder.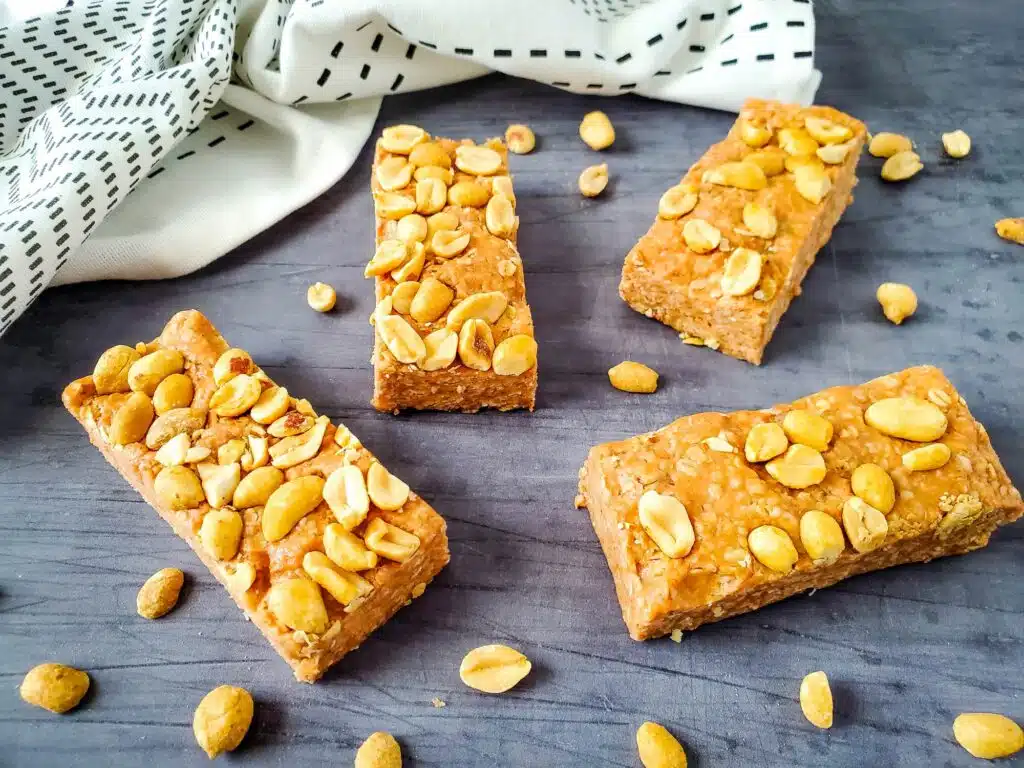 Peanut Protein Bars Recipe
Servings: makes 8 bars | Prep time: 10 minutes | Down time: chill for 4 hours
Ingredients
⦁ 2 1/2 cups rolled oats
⦁ 2 tablespoons protein powder
⦁ 1 cup peanut butter
⦁ 1/2 cup honey
⦁ 1/2 cup peanuts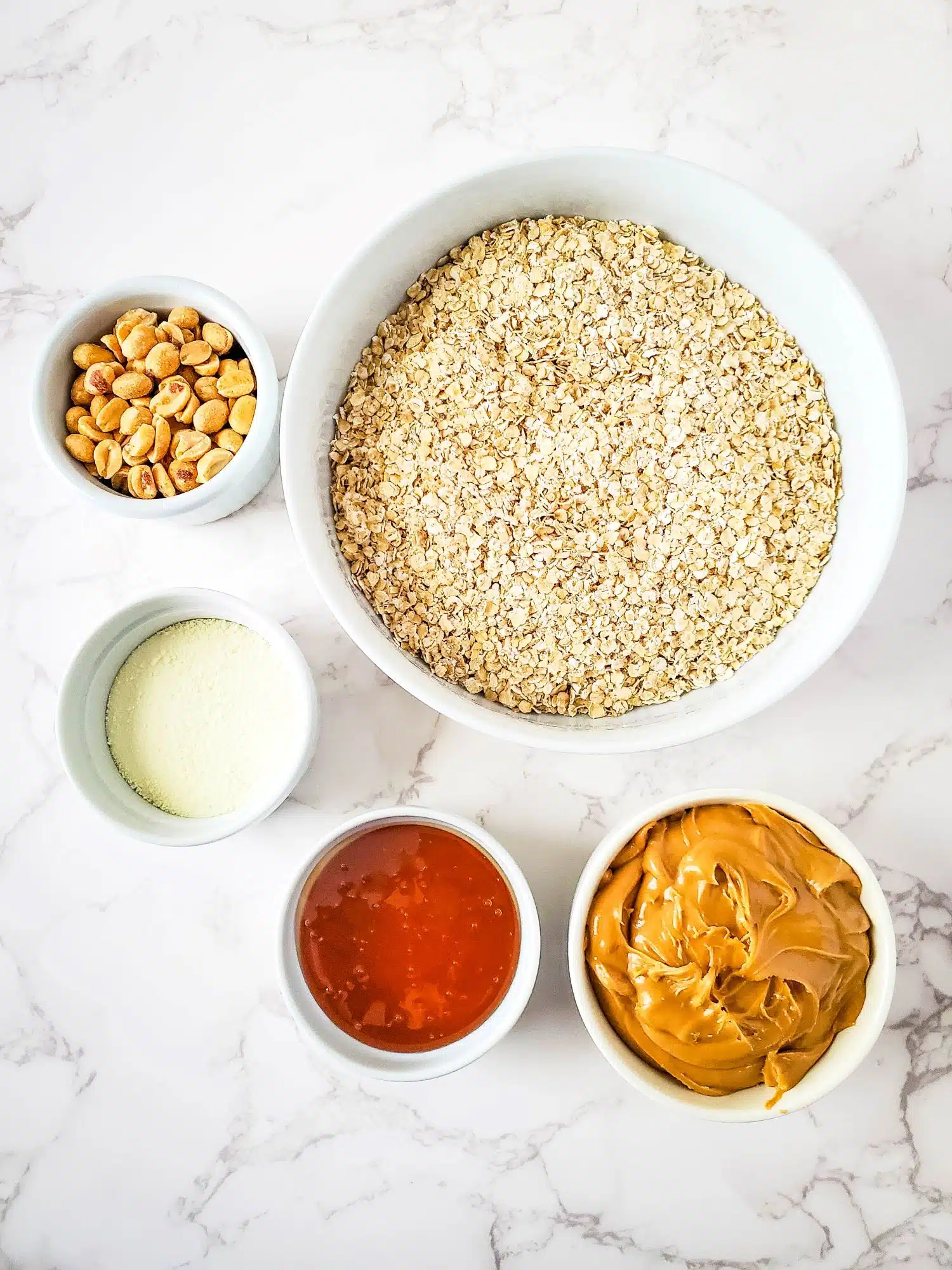 Directions
Step 1
Line an 8×8 inch pan with parchment paper.
Step 2
Combine the rolled oats, protein powder, peanut butter, and honey in a large bowl.
Stir together well with a spoon, or use your hands to combine the sticky and thick ingredients.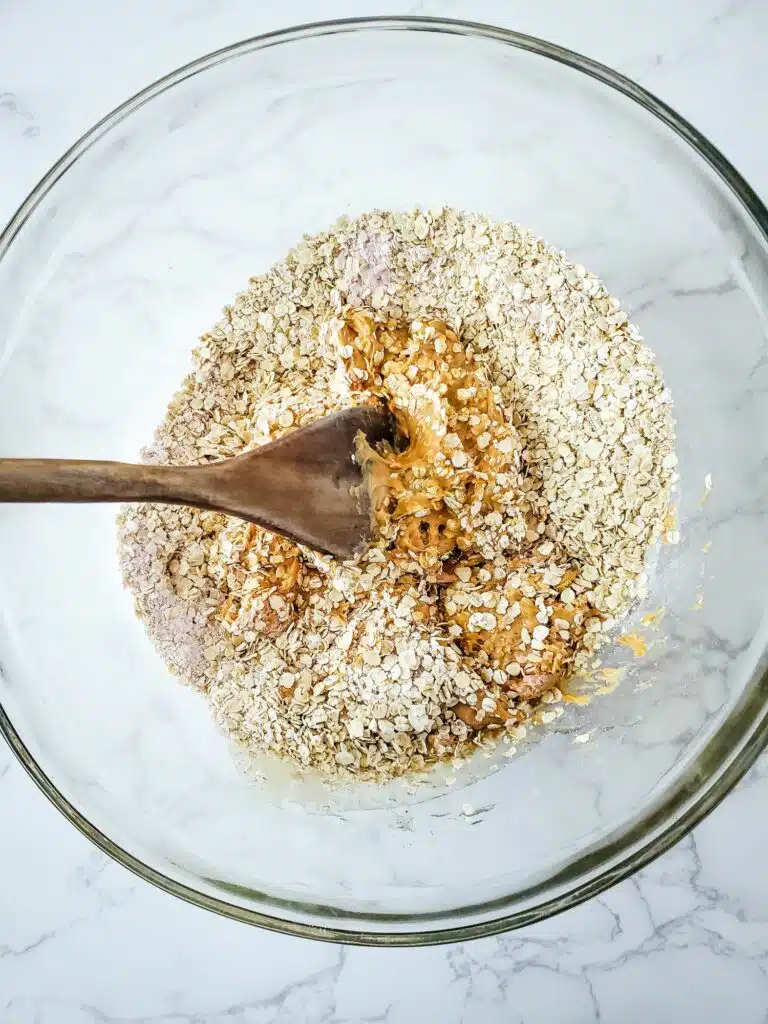 Step 3
Put the mixture into the prepared baking pan. Press down the mixture, making sure it spreads evenly to the sides.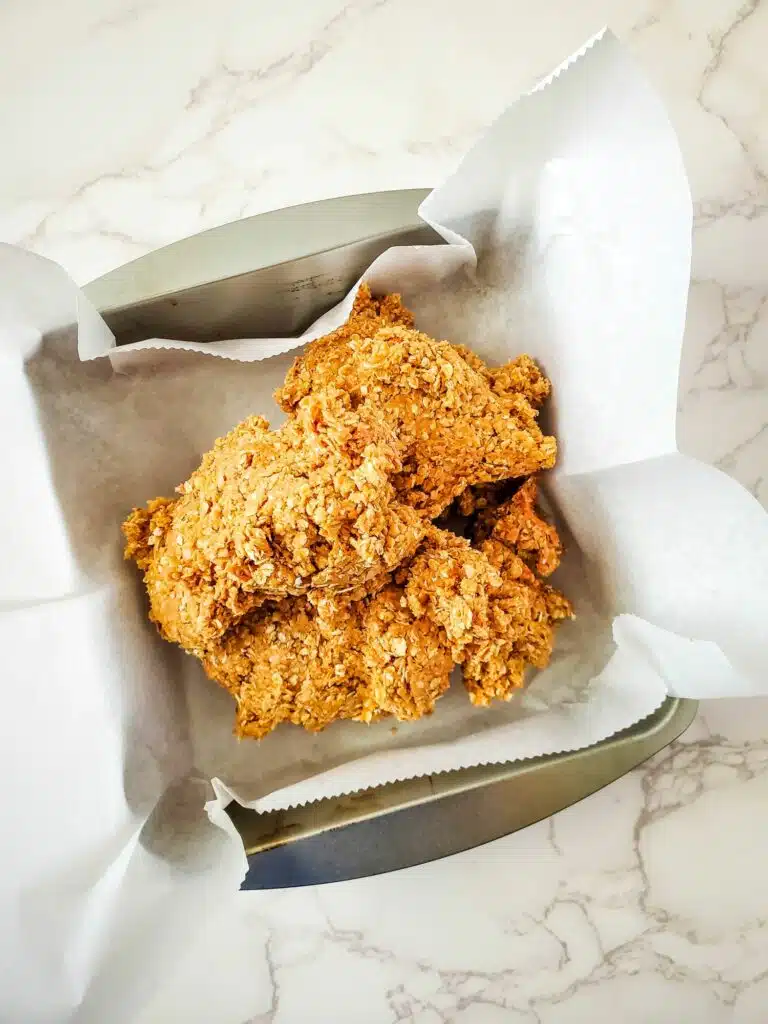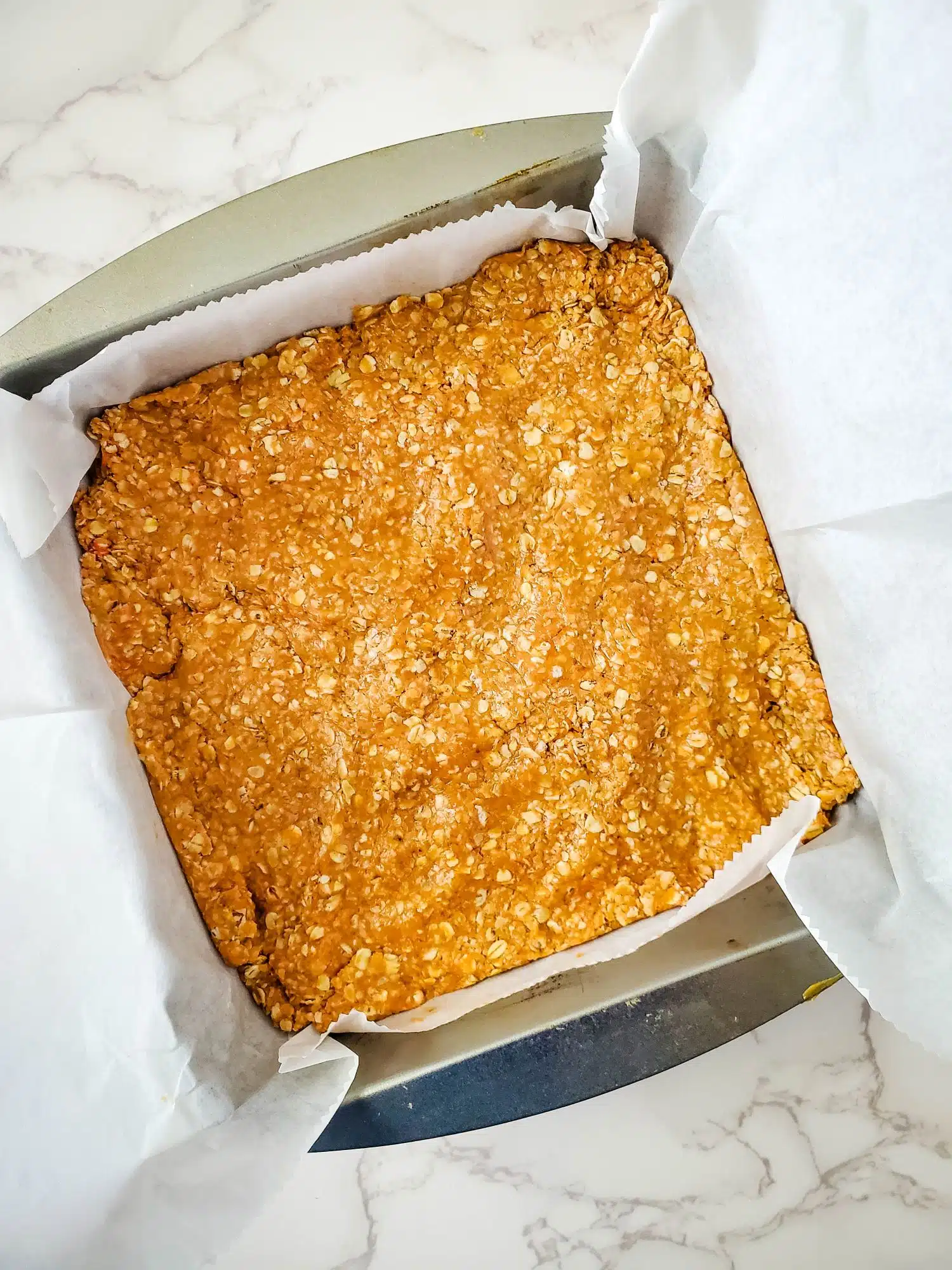 Step 4
Sprinkle the peanuts over the top and press into the mixture.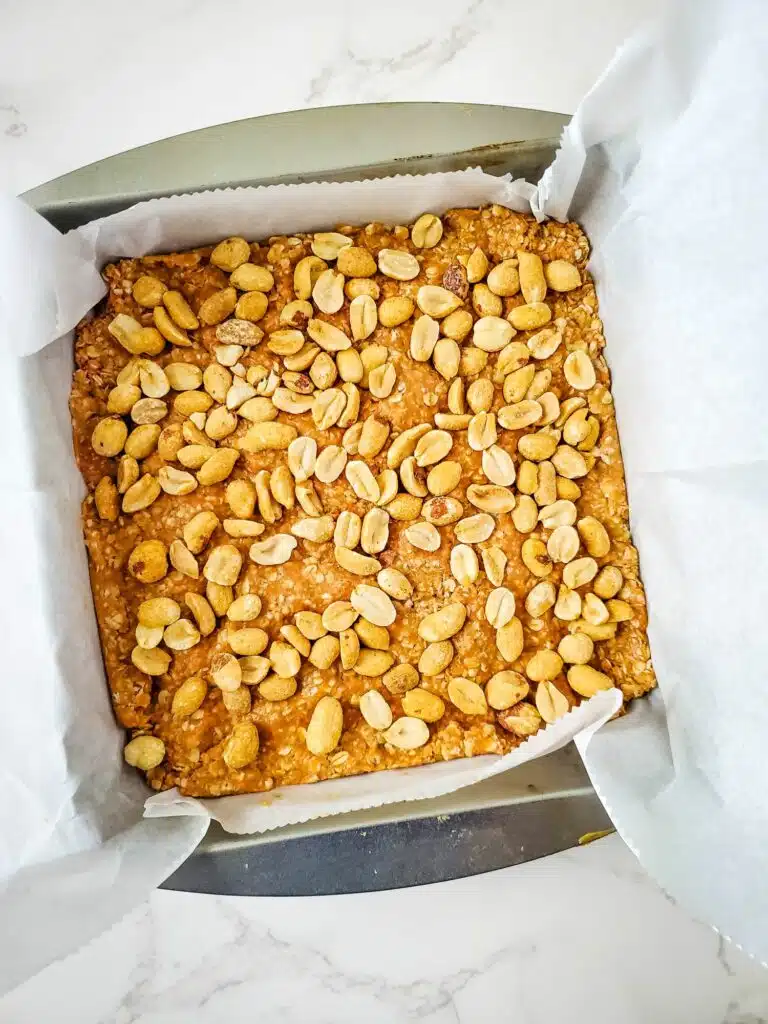 Step 5
Refrigerate for 4 hours, until firm.
Step 6
Remove from the refrigerator, and cut into 8 bars.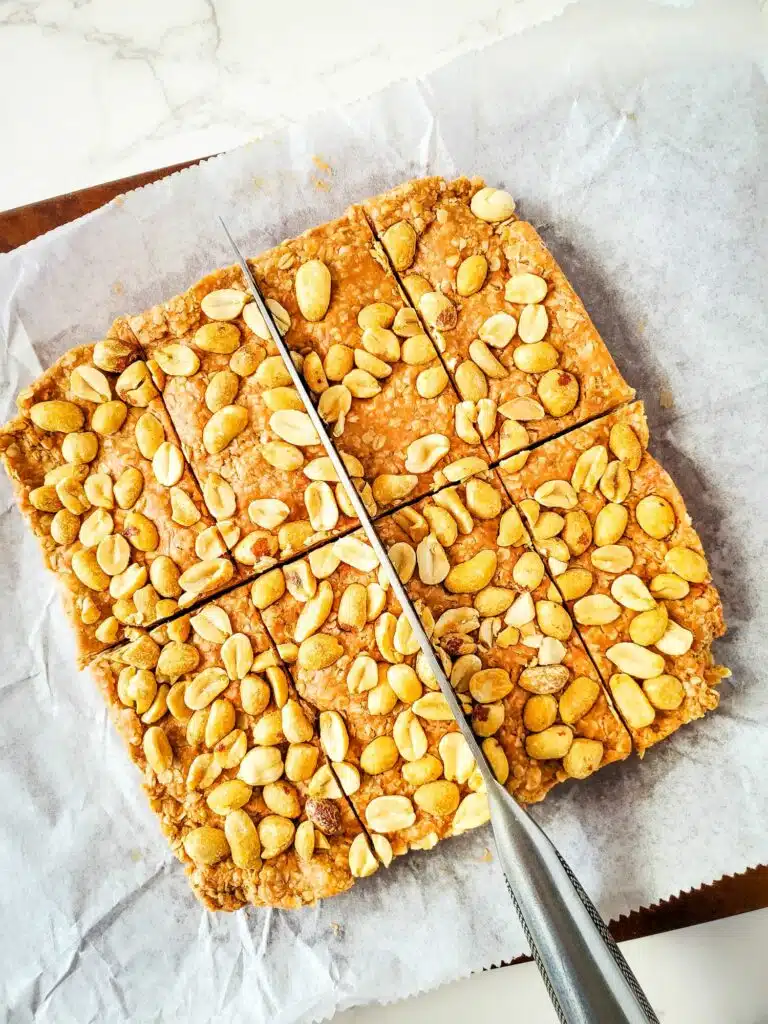 Step 7
Store bars refrigerated in an airtight container, or wrap individually. You can freeze these bars and defrost when ready to eat.