These pumpkin s'mores cupcakes will make you feel like you are sitting around a warm campfire on a cool evening toasting marshmallows in the fall.
Ooey gooey smores cupcakes with a marshmallow creme center are the perfect dessert to serve when you are dreaming of camping or when you are unable to have a campfire but want to indulge in the classic camping dessert.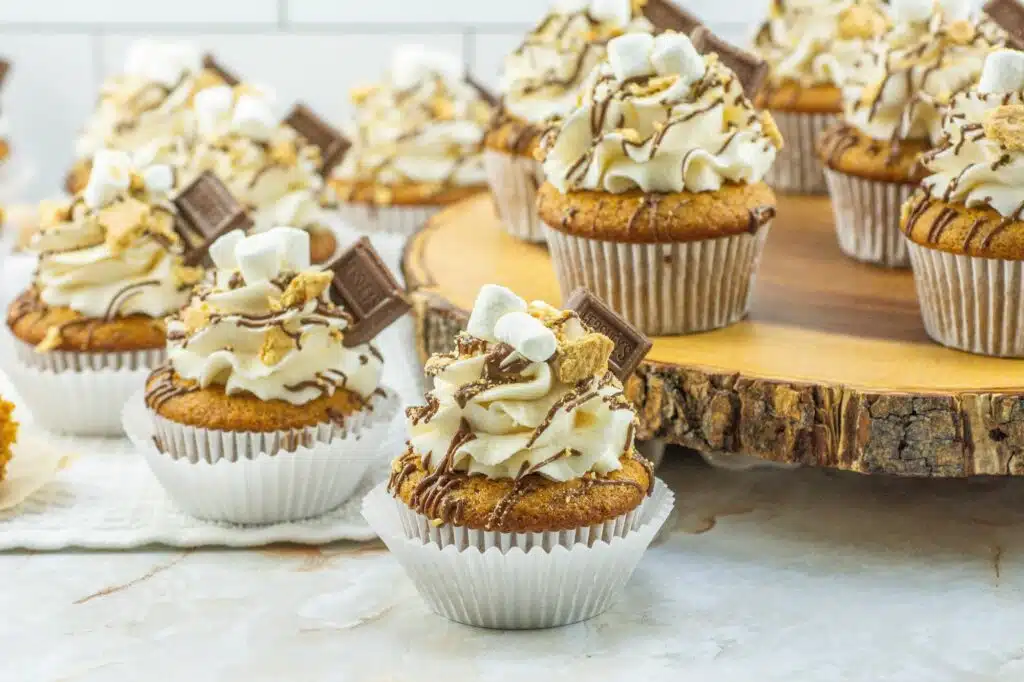 They are also great for camping birthday parties!
If you are going fall camping this year, these are a great treat to bring along!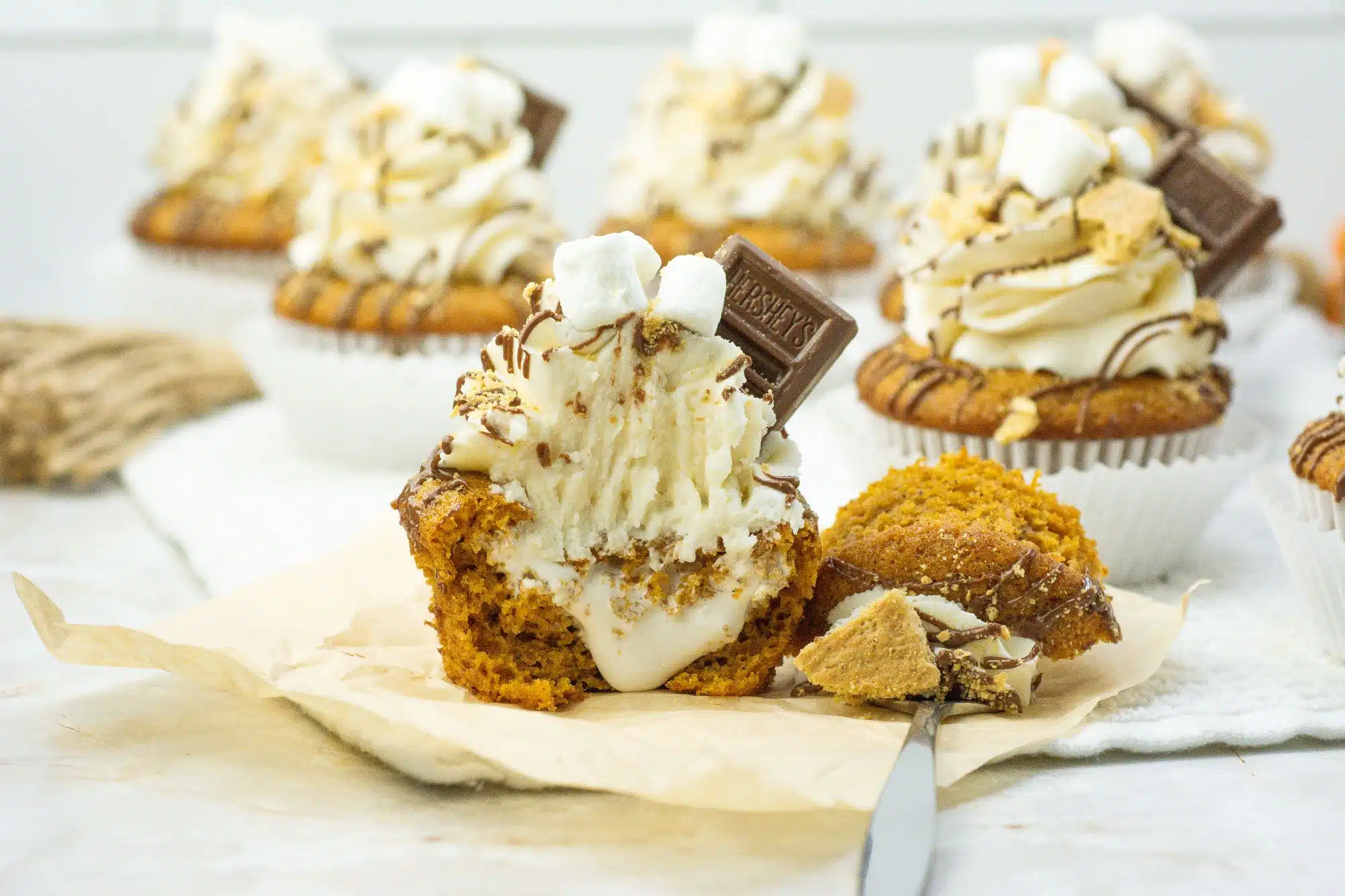 If you love S'mores, be sure to check out all of our s'mores recipes, including:
Why You Will Love This Recipe
All of the classic flavors of s'mores with marshmallows, chocolate candy bars and graham crackers
Beautiful presentation is perfect for tailgating, BBQs, and family get togethers
Unique twist on s'mores with the spicy sweetness of pumpkin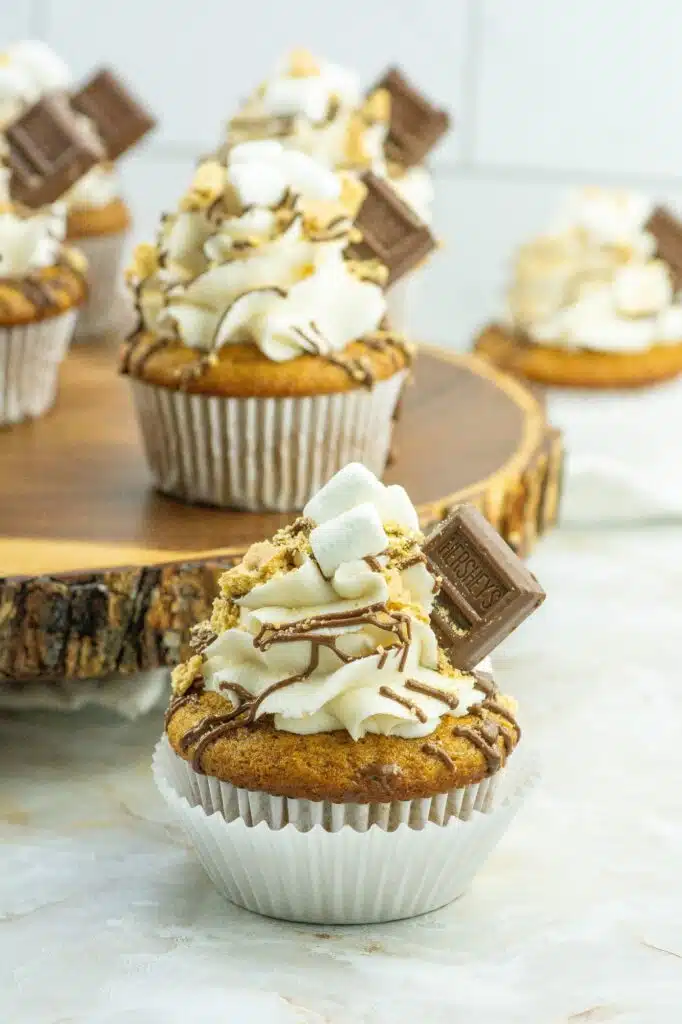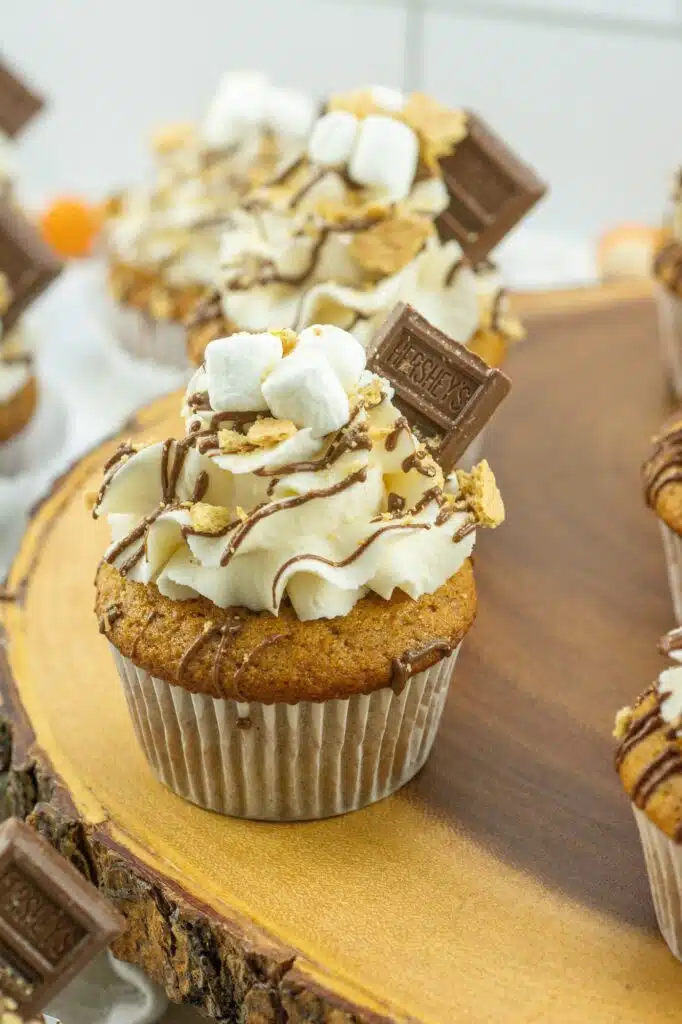 Pumpkin S'mores Cupcake Recipe
Prep time: 20 minutes| Bake time: 16-18 minutes | Inactive time: 30 minutes
Servings: 18 cupcakes
Ingredients
For the cupcakes:
2 cups flour
2 tsp. cinnamon
¼ tsp. ground nutmeg
¼ tsp. ground cloves
1 tsp. baking powder
½ tsp. baking soda
½ tsp. salt
⅓ cup oil
¾ cup sugar
½ cup brown sugar
2 eggs
2 tsp. vanilla
¾ cup pumpkin puree
⅓ cup milk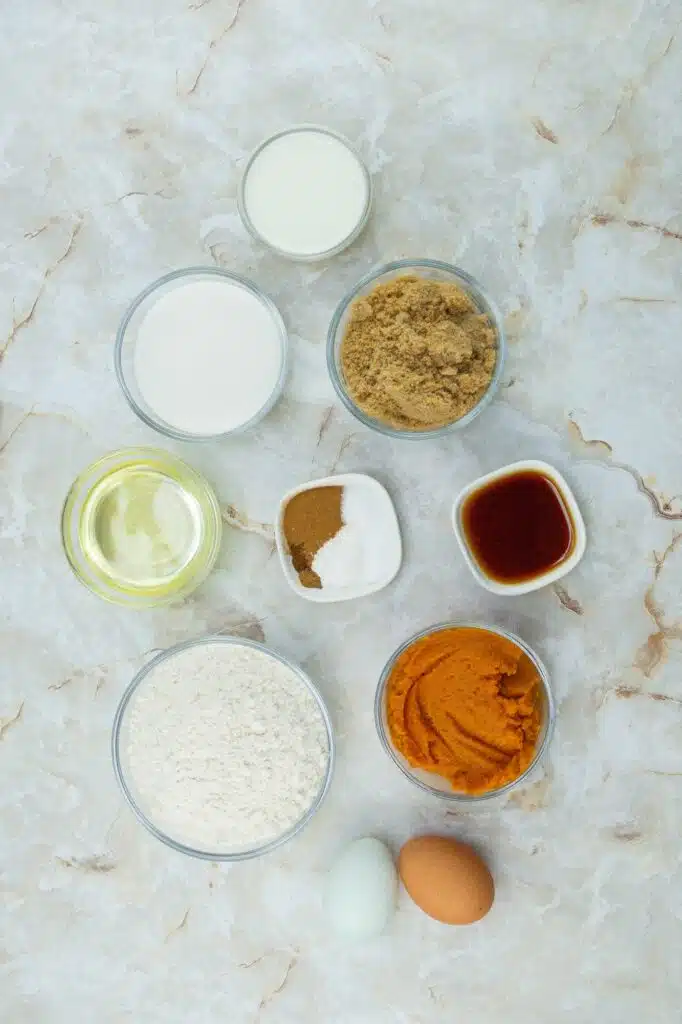 For the frosting:
7 oz container marshmallow cream
1 cup unsalted butter, softened
1 tsp. salt
1 tsp. vanilla
3-4 Tbsp. milk
4 cups powdered sugar
½ cup mini marshmallows
½ cup crushed graham cracker crumbs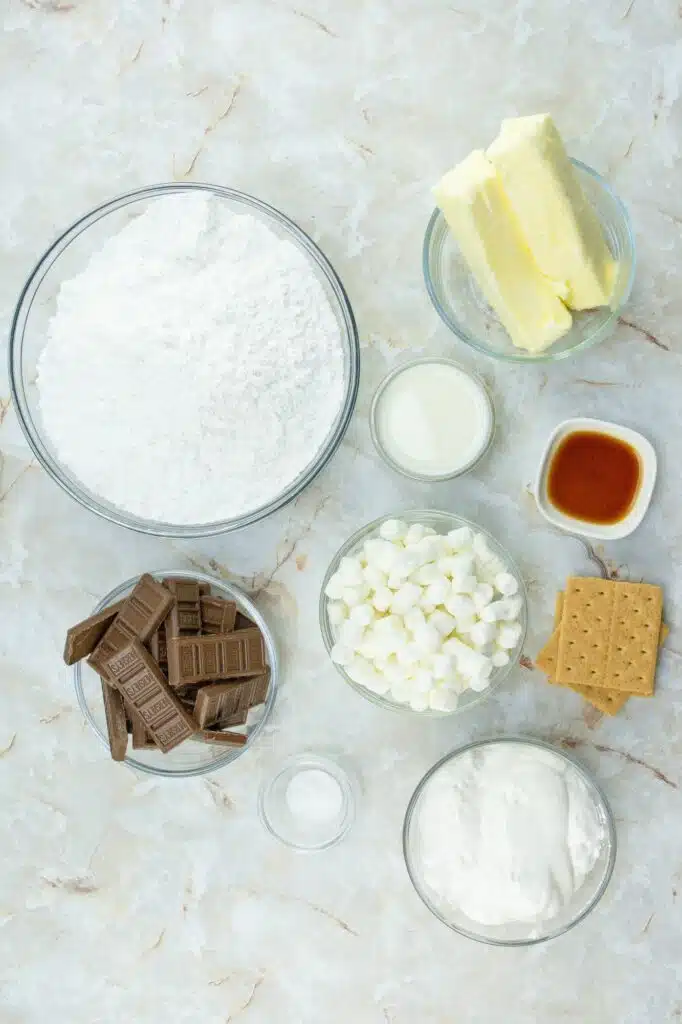 Directions
Step 1
Preheat the oven to 350 degrees and prep a cupcake pan with liners. Set aside.
Step 2
In the bowl of a stand mixer, whisk together the flour, sugars, cinnamon, nutmeg, cloves, baking powder, baking soda, and salt.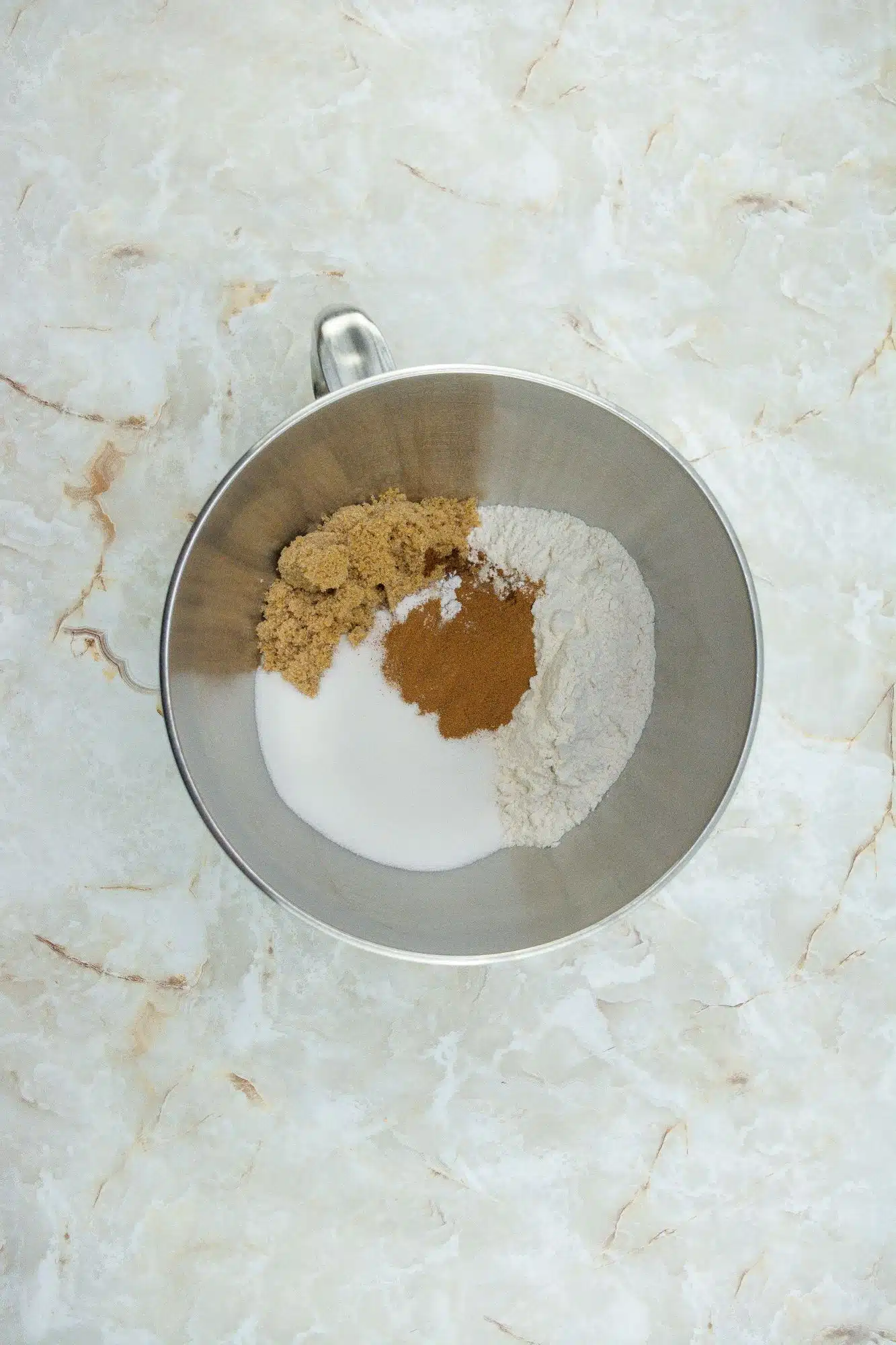 Step 3
Add in the oil, eggs, vanilla, pumpkin puree, and milk.
Mix together thoroughly. You will need to stop the mixer every now and then to scrape down the sides and continue mixing.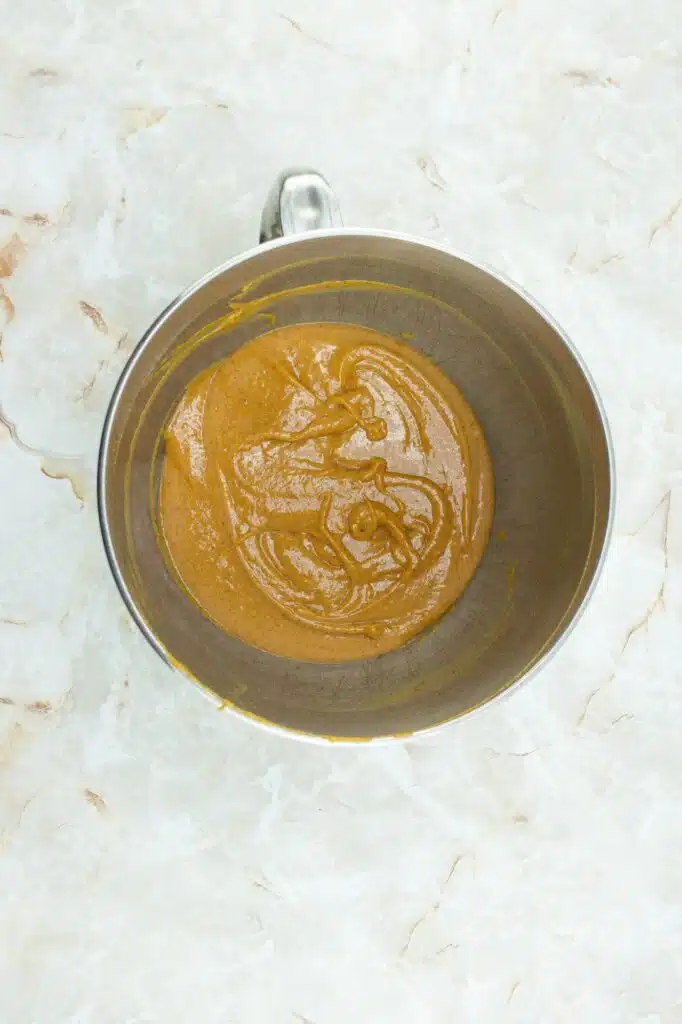 Step 4
Divide the batter evenly among the cupcake liners, filling each mold about ⅔ full.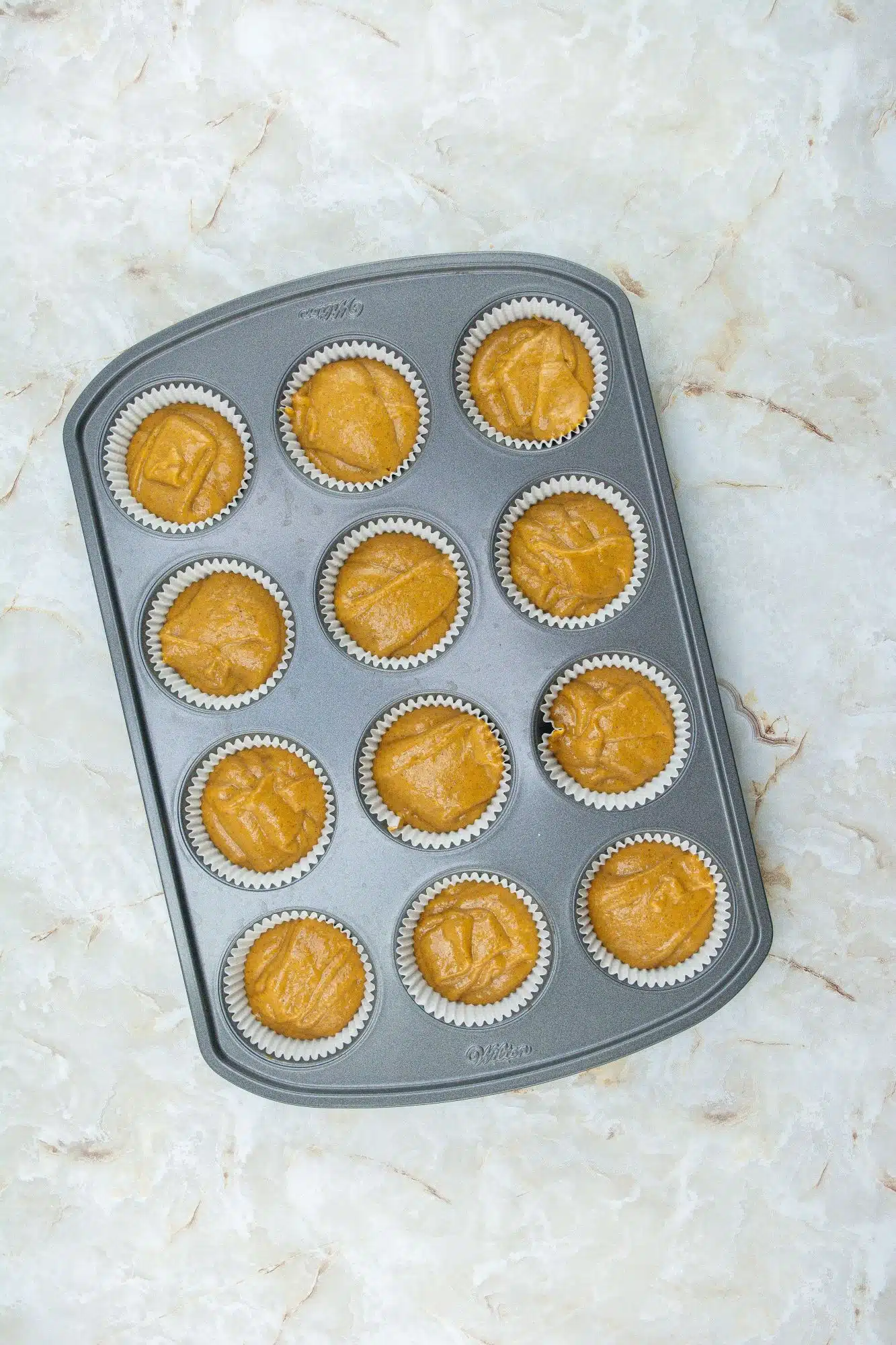 Step 5
Bake in the preheated oven for 16-18 minutes or until a toothpick inserted in the center of a cupcake comes out clean.
Allow to cool completely before decorating. Meanwhile, you can be making the frosting.
Step 6
In the bowl of a stand mixer, combine the softened butter, salt, vanilla and about half of the powdered sugar to make the frosting.
Mix on low speed for about a minute and then increase the speed to medium for another minute.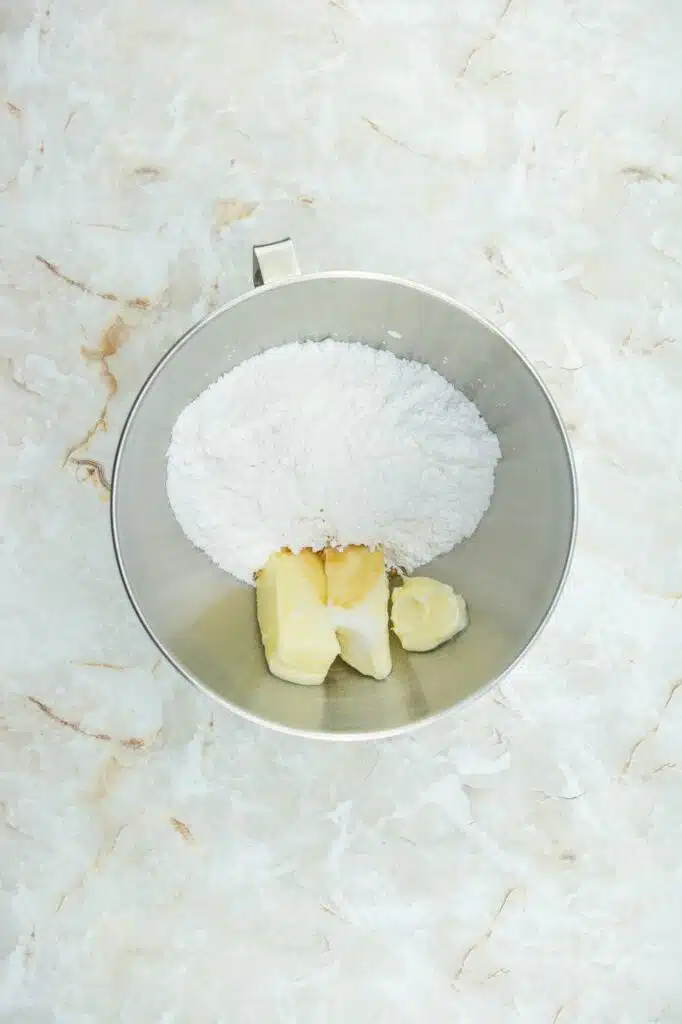 Step 7
Add in the remaining powdered sugar and 2 tablespoons of the milk. Mix on low for a minute and then on medium for an another 2 minutes.
The frosting should be light and fluffy.
Step 8
Put the frosting in a piping bag fitted with a large star tip.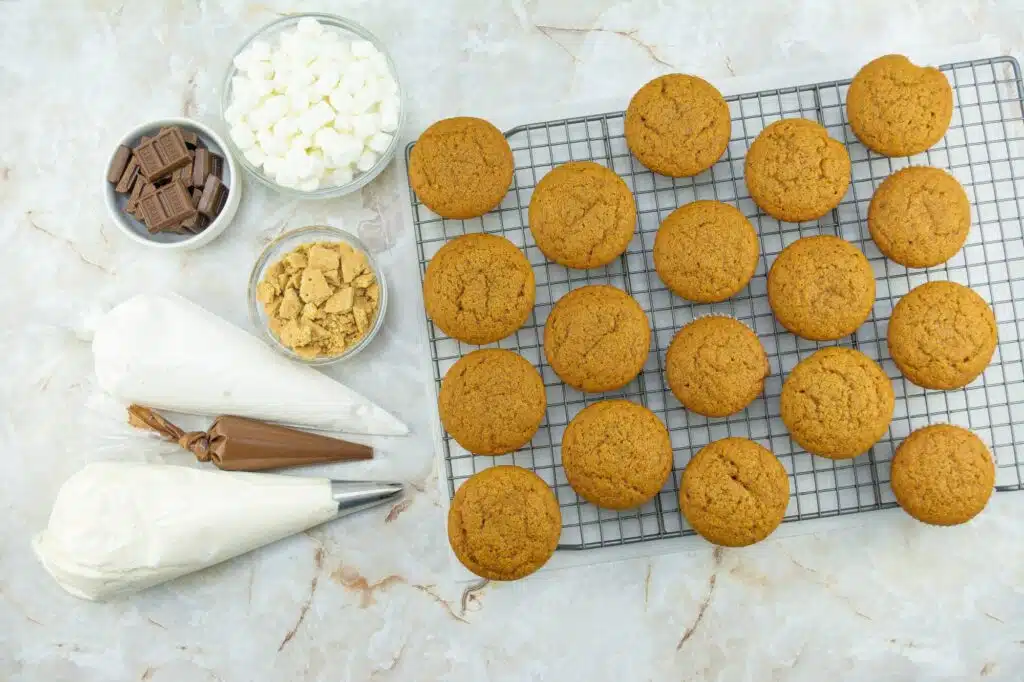 Step 9
Using a small ice cream scoop or a rounded spoon, scoop out the center of each cupcake. Be careful not to go too deep or you will cut the cupcake in half!
Save the cupcake pieces to be used later on.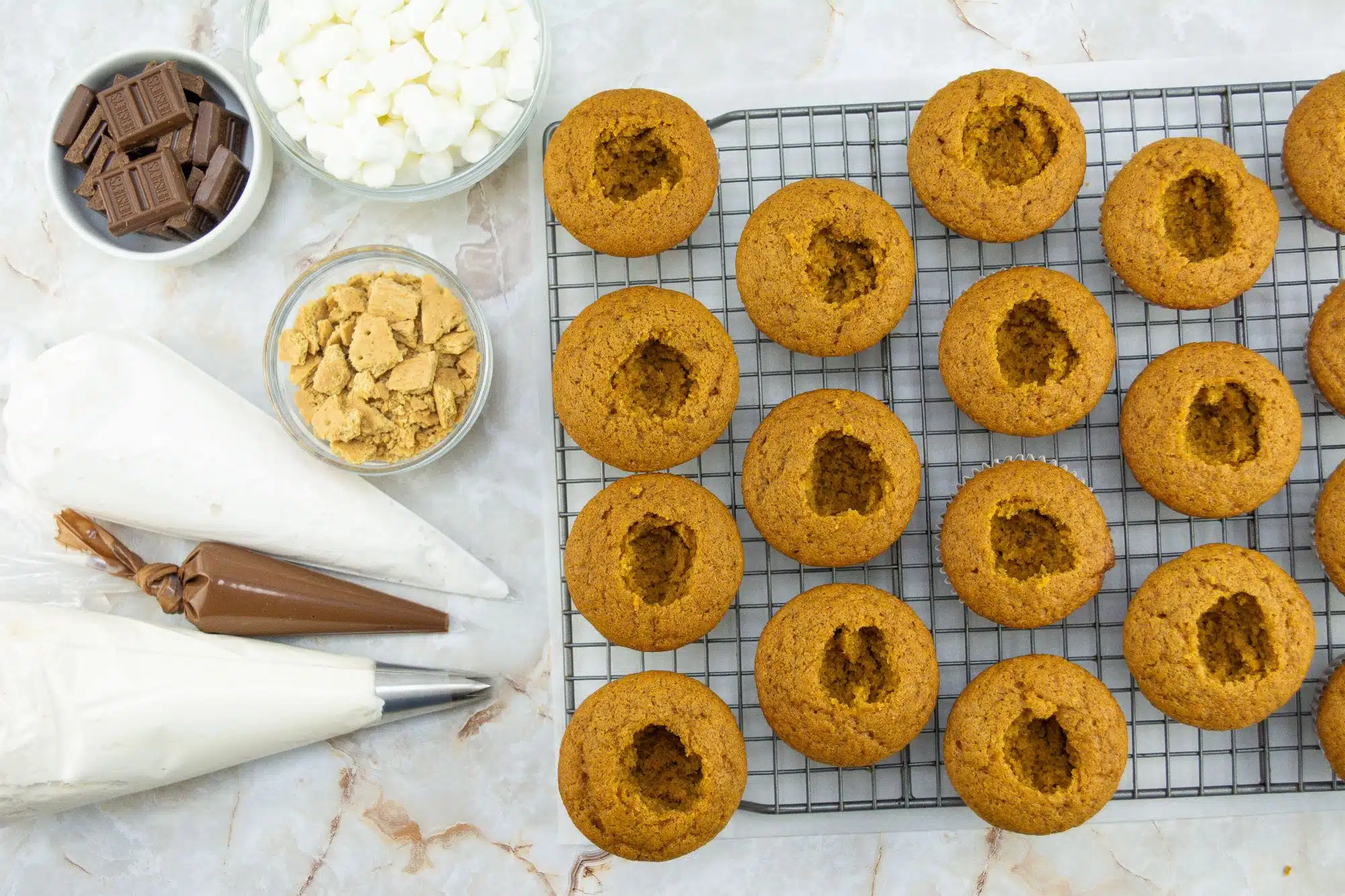 Step 10
Transfer the marshmallow cream to a piping bag. Pipe a small amount of the marshmallow cream into the hollowed-out opening.
Place the cupcake pieces that you removed previously onto the marshmallow cream filling, pressing down slightly.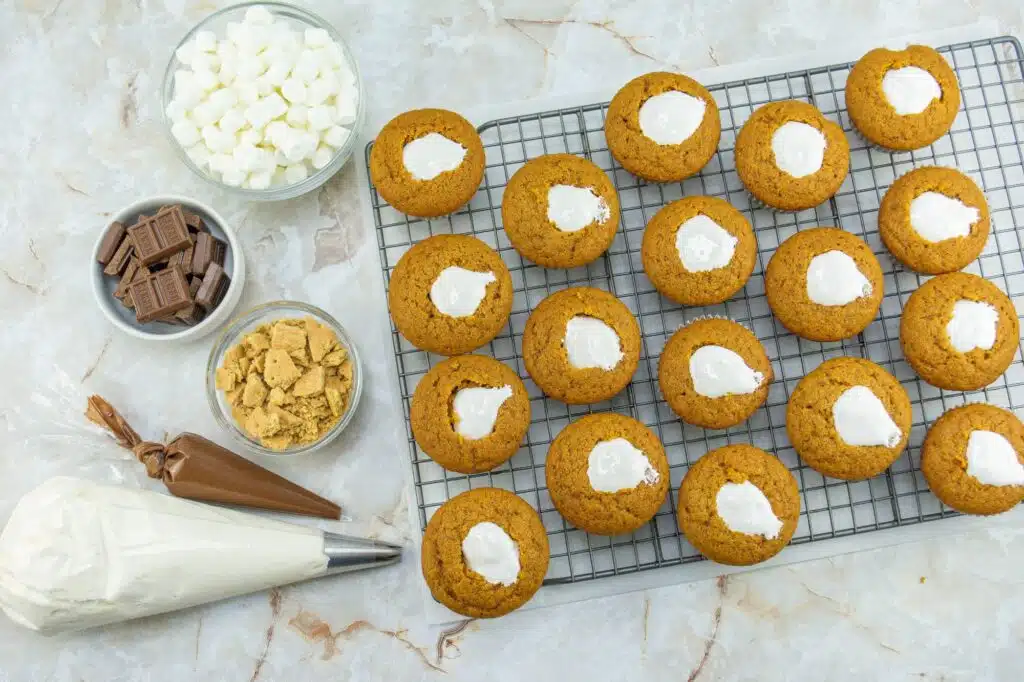 Step 11
Pipe a large mound of frosting on each cupcake, covering the cupcake piece and marshmallow creme filling that is peeking up from the top of each cupcake.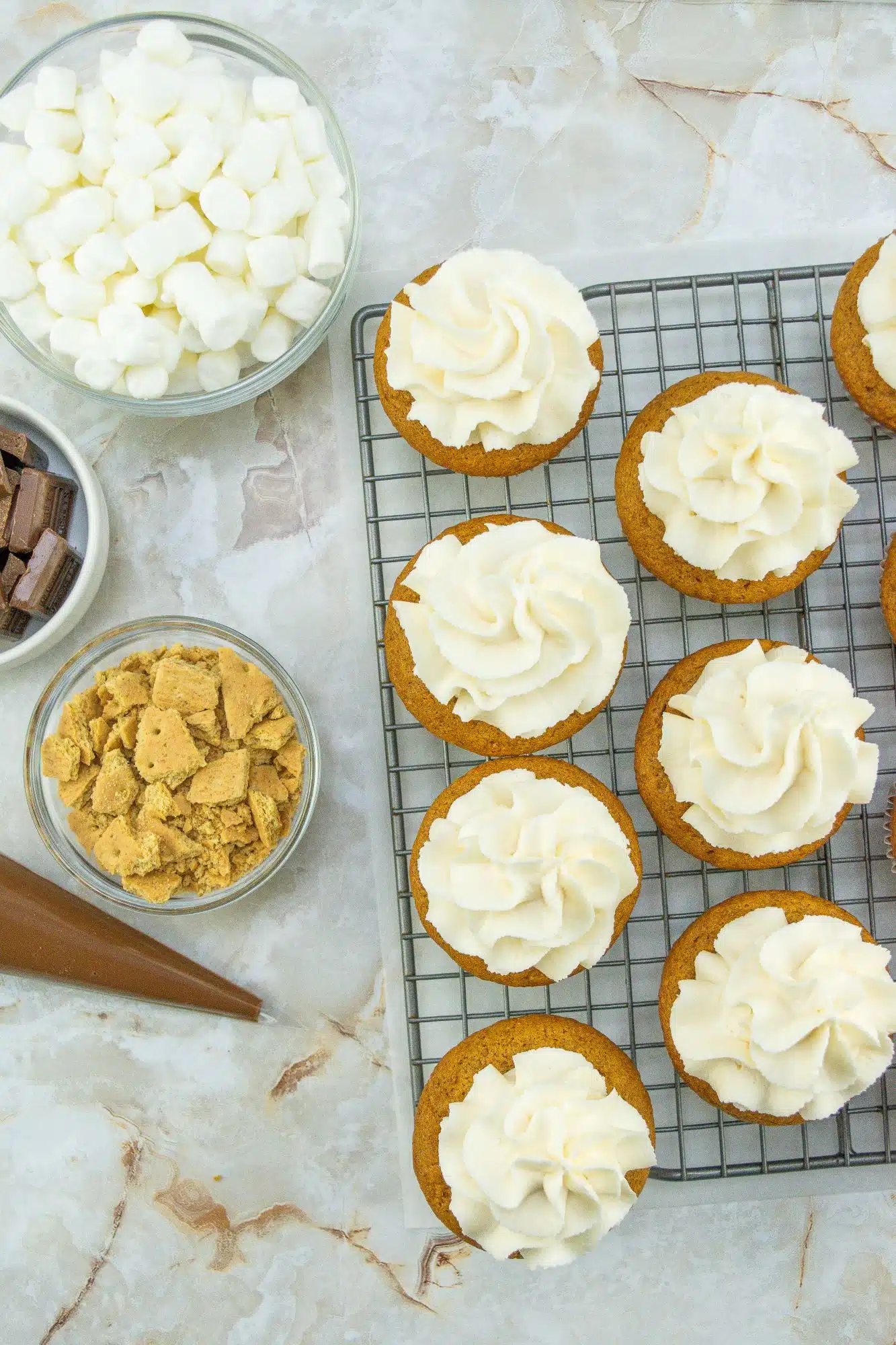 Step 12
Melt five of the chocolate bars in a microwave safe bowl. Transfer the melted chocolate to a piping bag and cut a small hole in the end of the bag.
Drizzle the melted chocolate over the frosting.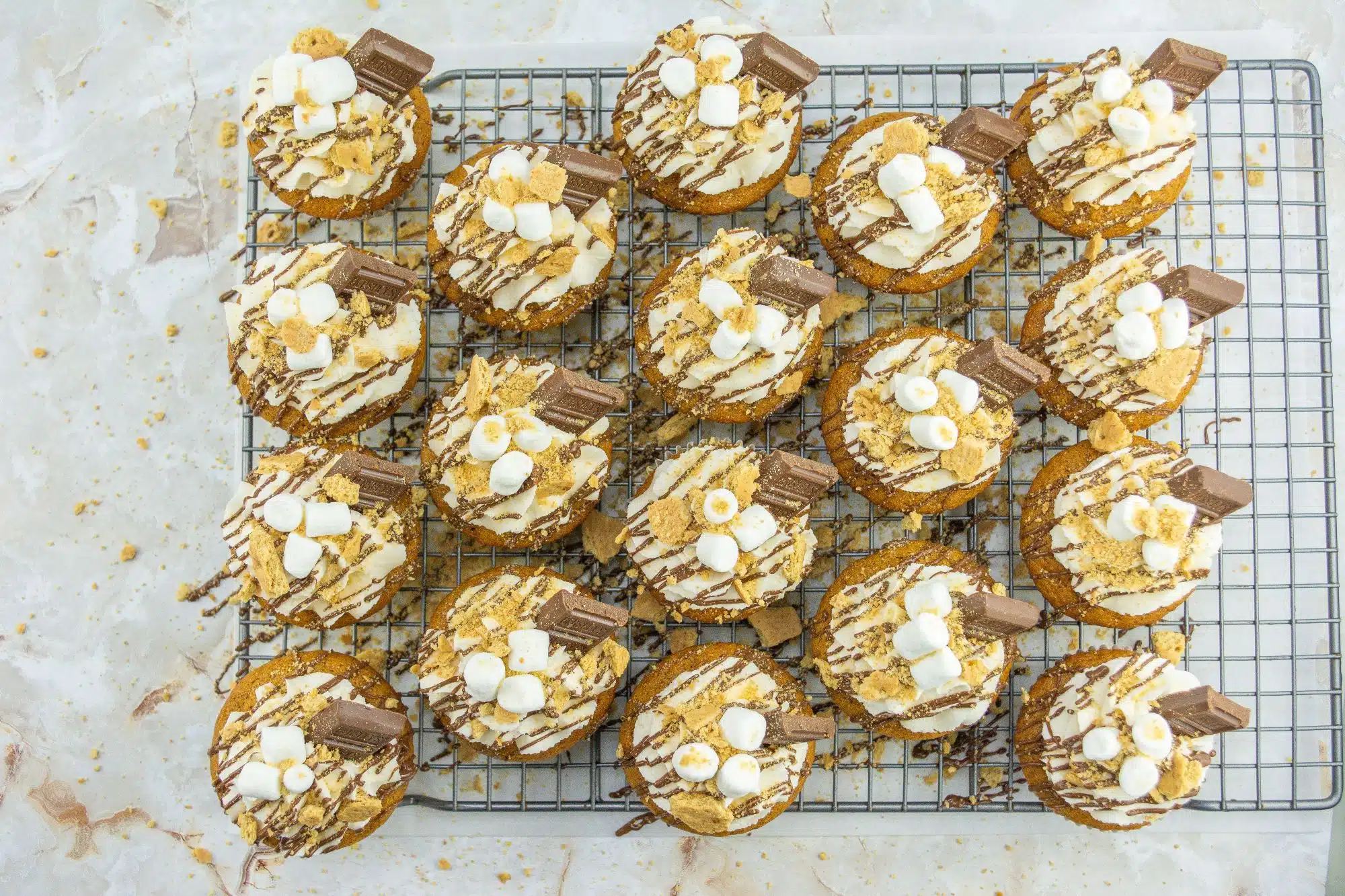 Step 13
Insert a half piece of chocolate bar into the frosting and then gently press in a couple mini marshmallows. Sprinkle with graham cracker crumbs.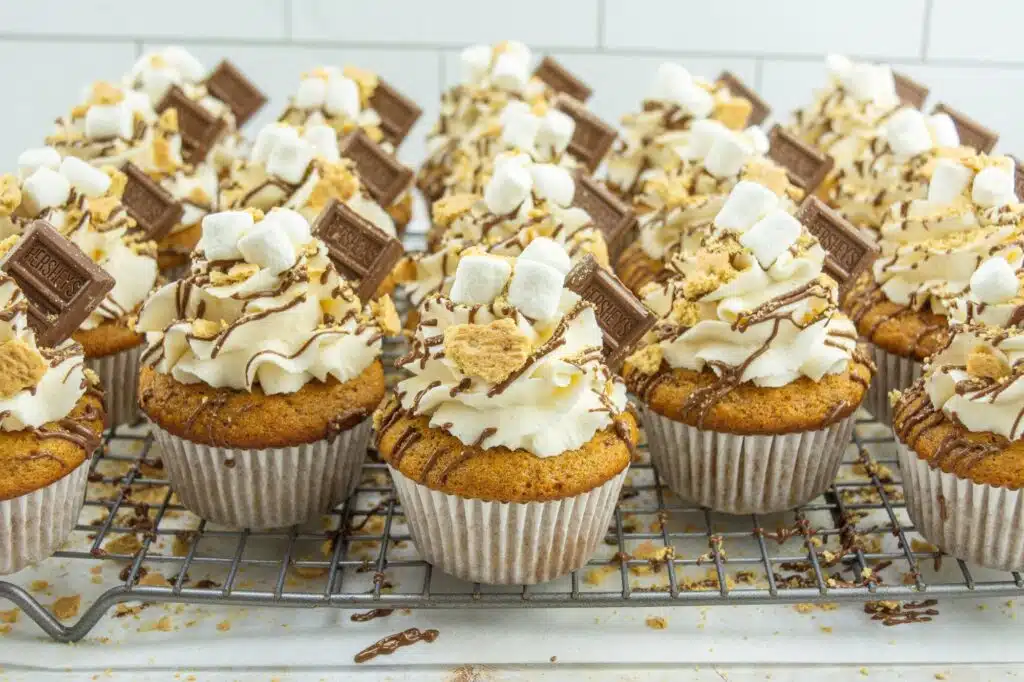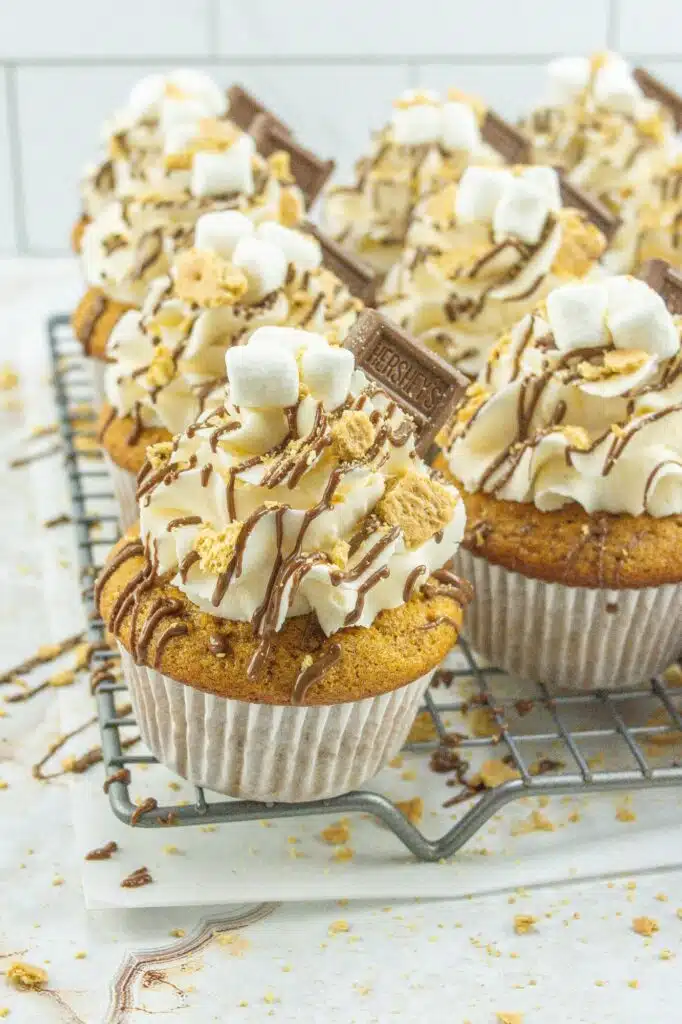 Helpful Tips
Only use pumpkin puree for this recipe, not pumpkin pie filling!
We used store-bought marshmallow cream, however you could also melt marshmallows and substitute them for the cream.
Piping bags are the best way to decorate these pumpkin s'mores cupcakes to make them look pretty.
If you don't have piping bags, you can use zip-top plastic bags and snip off the end to use as a makeshift piping bag.
Store these cupcakes in an airtight container for up to 3 days. The cupcake base can be frozen up to 3 months, but you would want to make the frosting and decorations after thawing the cupcakes to eat.