A perfect dip for a tailgate party or BBQ, this pepperoni dip has all of the flavors of pizza without all of the crust!
This hearty dip is perfect for crackers, vegetables or to spread on a tortilla and make a wrapped sandwich.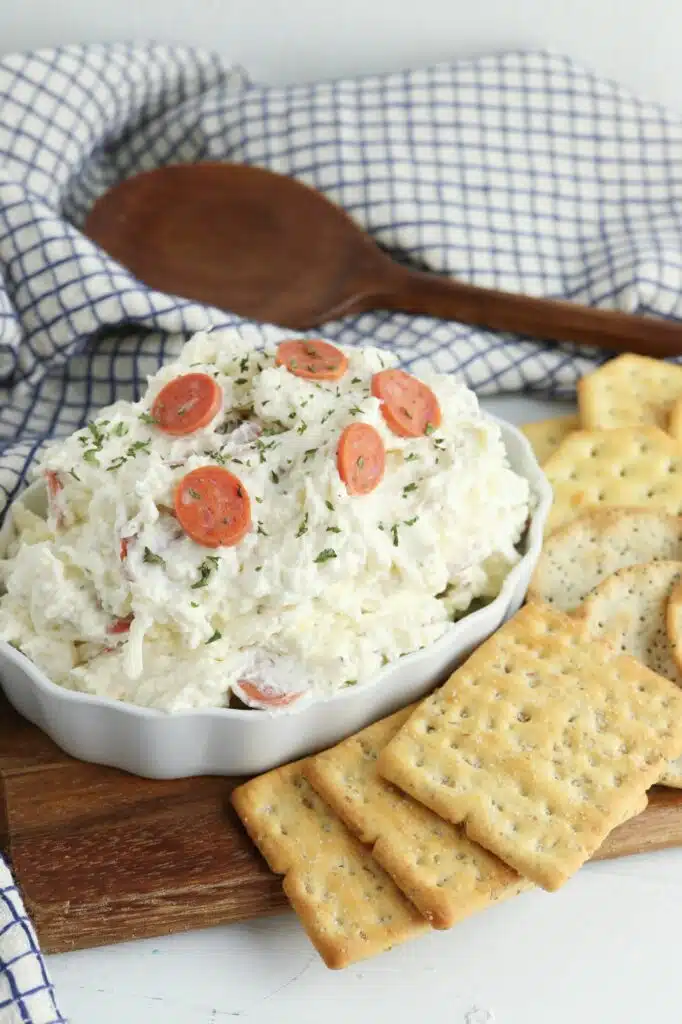 How to Make Pepperoni Dip
Makes 10 servings | Prep time: 5 minutes | Chill time: 1 hour
Ingredients
8 ounces cream cheese, softened
½ cup mayonnaise
1 cup mini pepperoni
1 cup shredded mozzarella cheese
1 teaspoon Italian seasoning
1 teaspoon garlic powder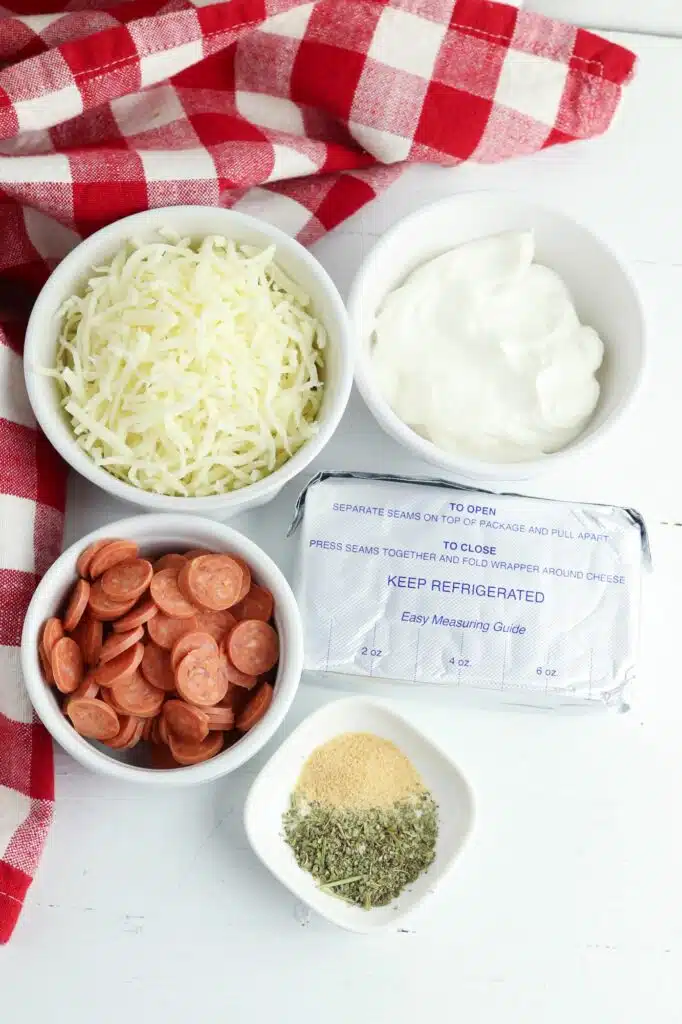 Instructions
Step 1
Stir together all of the ingredients in a medium bowl.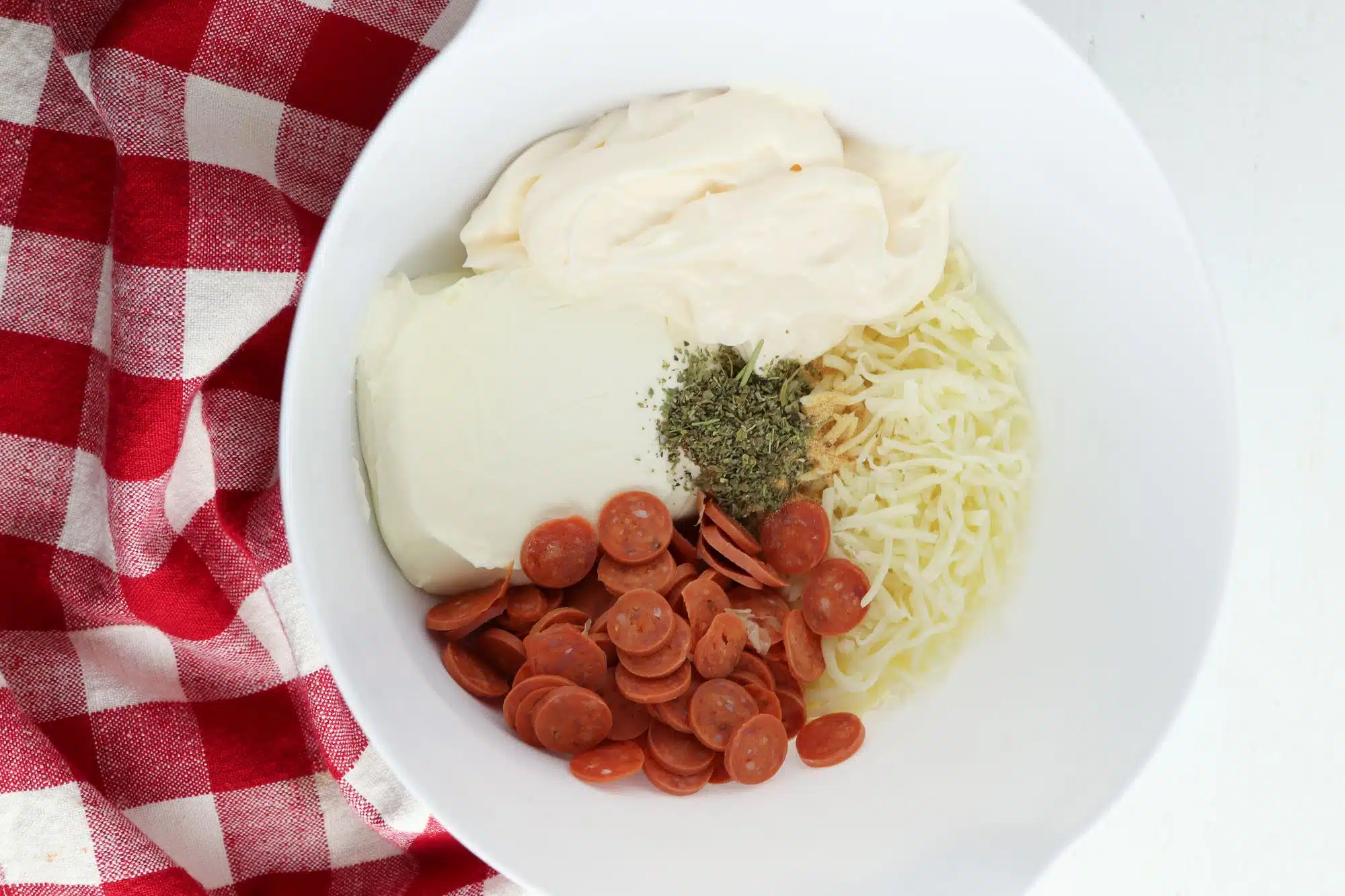 Step 2
Cover the bowl and chill for at least one hour before serving.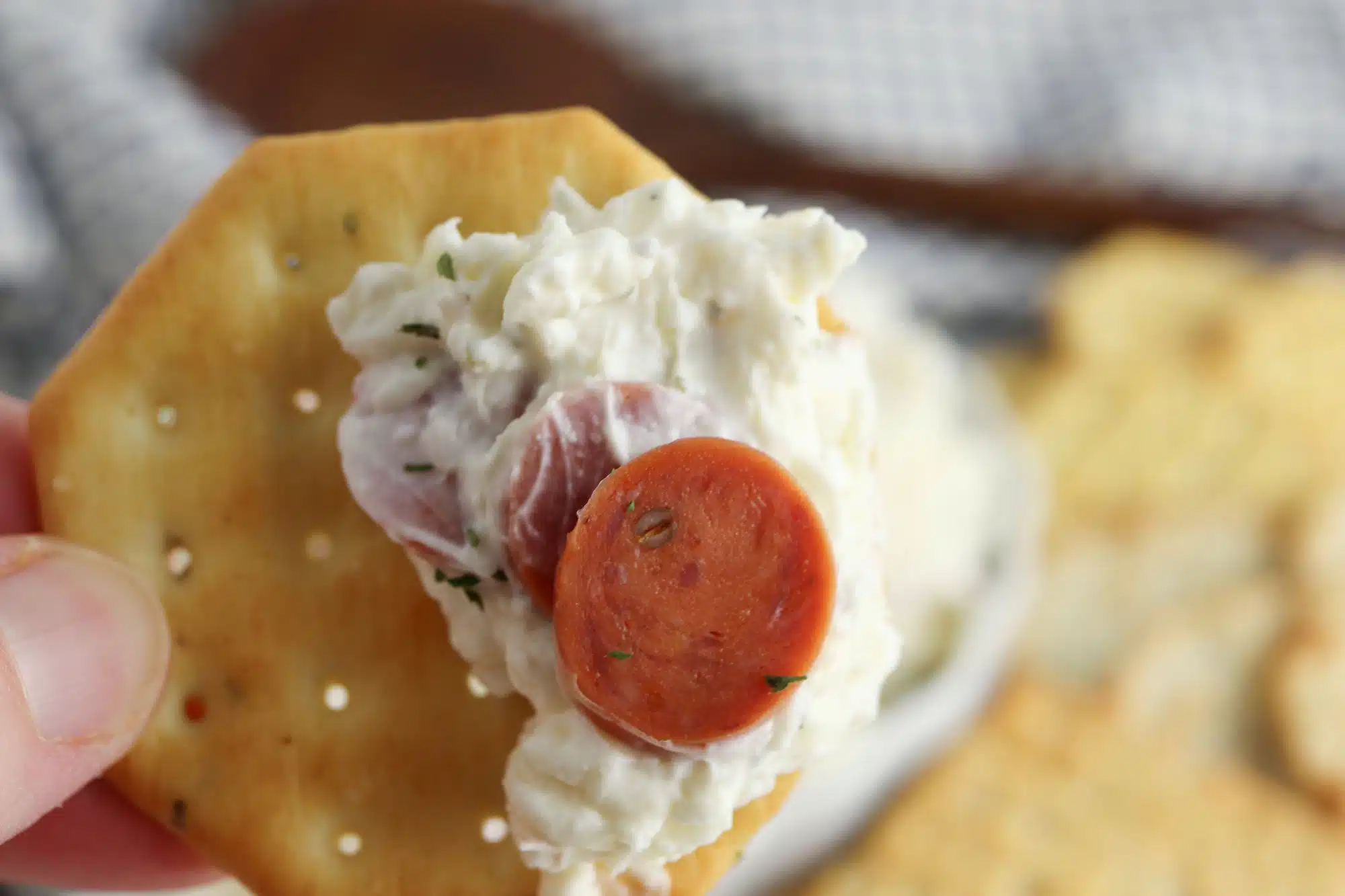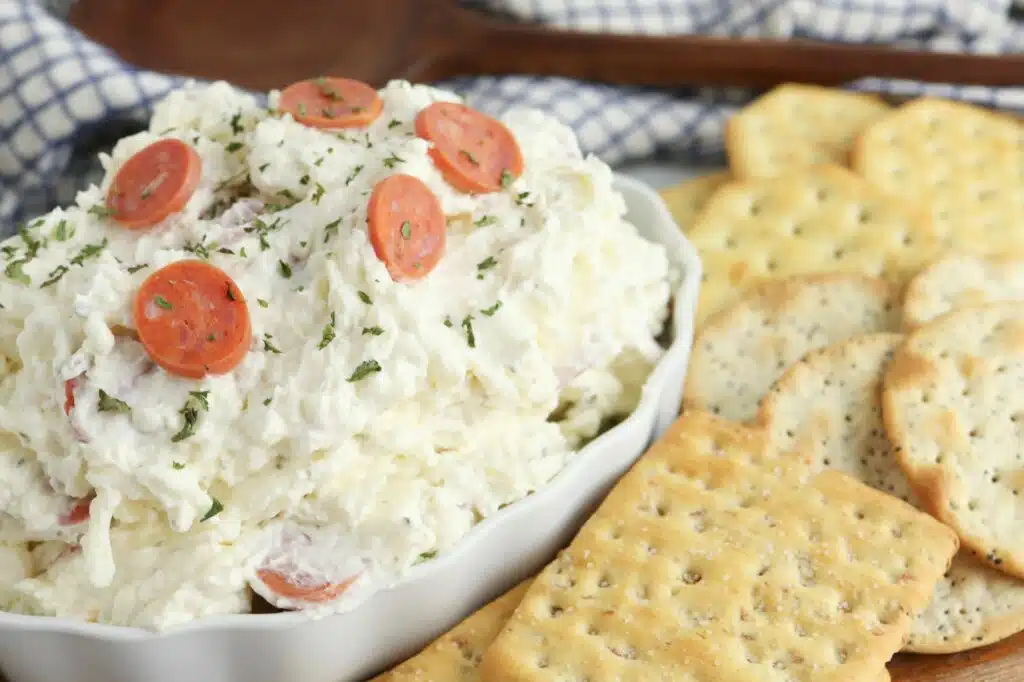 Do you love dip recipes as much as we do? Homemade dips are so great because they are a heavy appetizer or a light meal when you pair them with veggies, crackers or bread. Here are more of our dip recipes that are perfect for camping food: