Egg, banana, oats, and yogurt. These are all traditional breakfast foods, right? We wouldn't think anything about eating them for a morning meal. So why not combine all of the foods into one delicious breakfast cookie?
That's right! You can use all of the traditional breakfast ingredients to make fun and easy banana oatmeal breakfast cookies.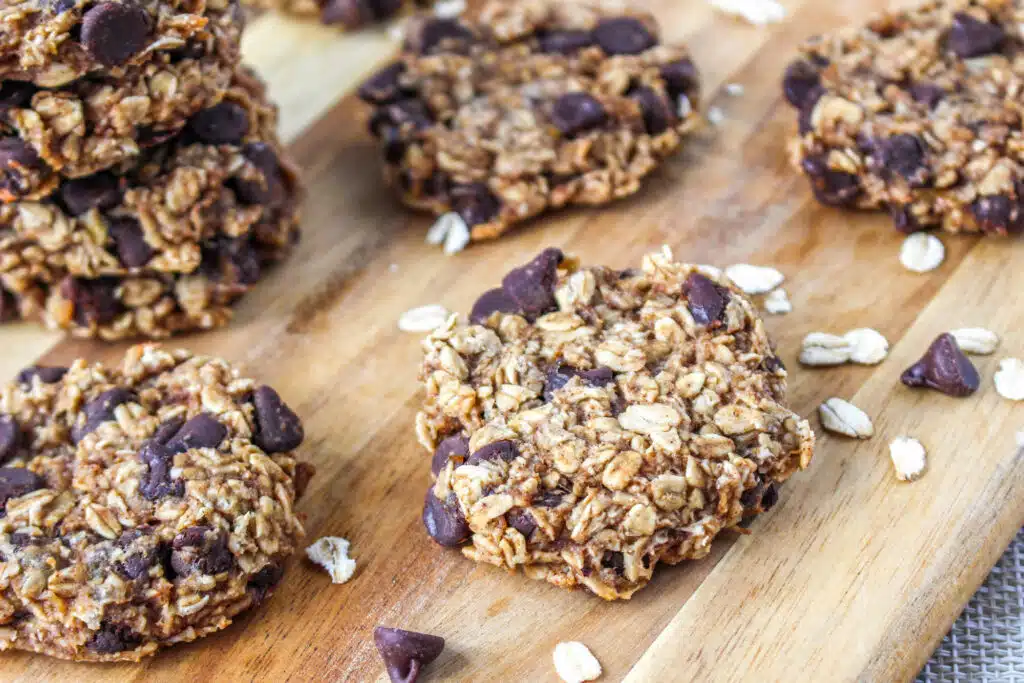 What we love about this recipe is that it combines the ingredients into a make-ahead cookie that doesn't need refrigeration. Which is perfect for camping!
Also, kids (and adults) love a special treat when they are on vacation. Having cookies for breakfast is definitely an escape from the ordinary!
There is no need to tell anyone that these breakfast cookies are actually healthy!
We suggest pairing these cookies with shelf-stable milk for a fun milk and cookies breakfast.
Our recipe photos show chocolate chips in the cookies because we have a sweet tooth! But don't worry, dried fruits is another option, as well.
You might also like our Double Chocolate Protein Bars, too! They are perfect for a quick and easy breakfast.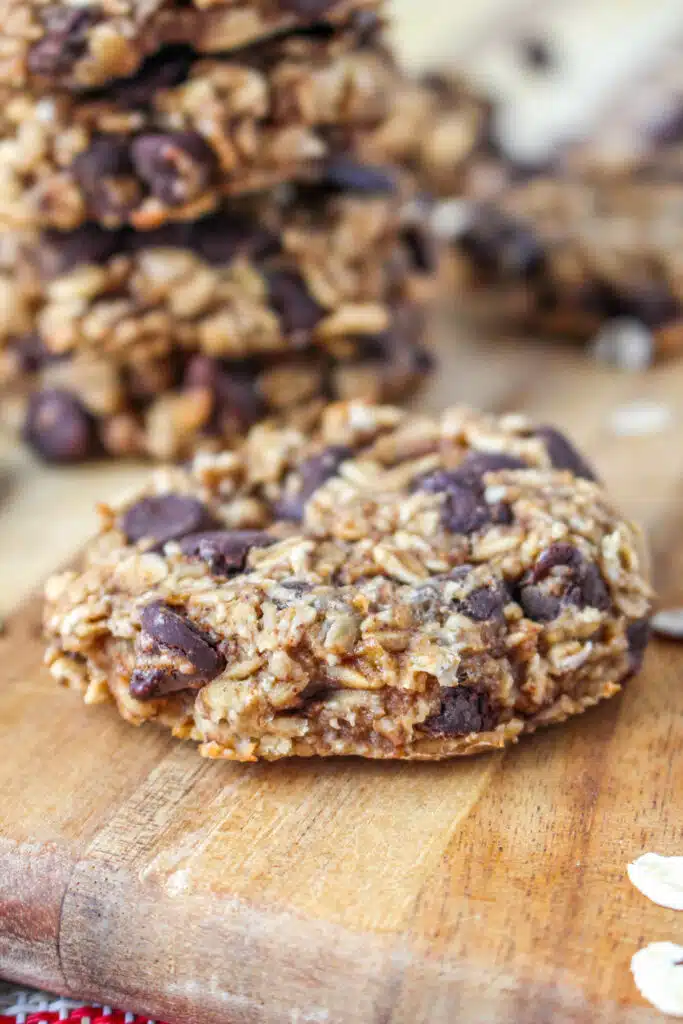 Be sure to see all of our make ahead camping breakfast recipes!
Easy Banana Oatmeal Breakfast Cookie Recipe
We suggest enjoying these cookies within three days of baking because of the moist ingredients.
We have adapted this recipe from one we found on Allrecipes
Prep Time: 10 minutes | Yield: 12 cookies
3 very ripe bananas
2 cups rolled oats
1 cup dried fruit or chocolate chip
⅓ cup vanilla Greek yogurt
1 teaspoon ground cinnamon
1 egg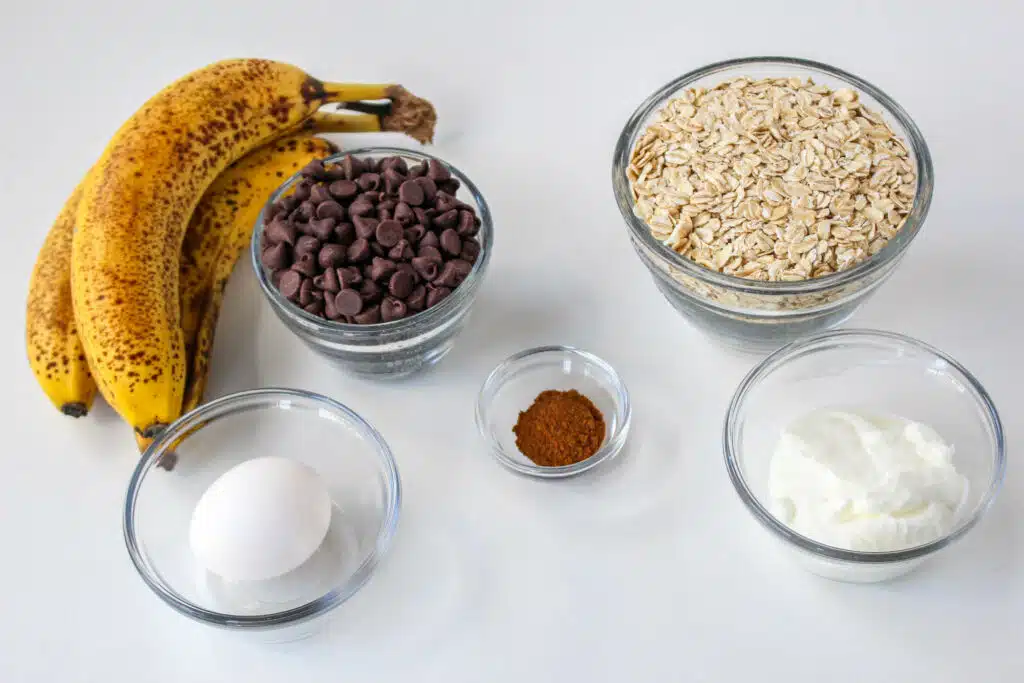 Preheat the oven to 350 degrees. Place parchment paper on a large baking pan, or coat it with nonstick cooking spray.
In a large bowl, mash up the bananas. We have tried mashing the bananas after adding in the other ingredients, as shown in the photo, and it's just a mess! So be sure to mash the bananas before adding anything else!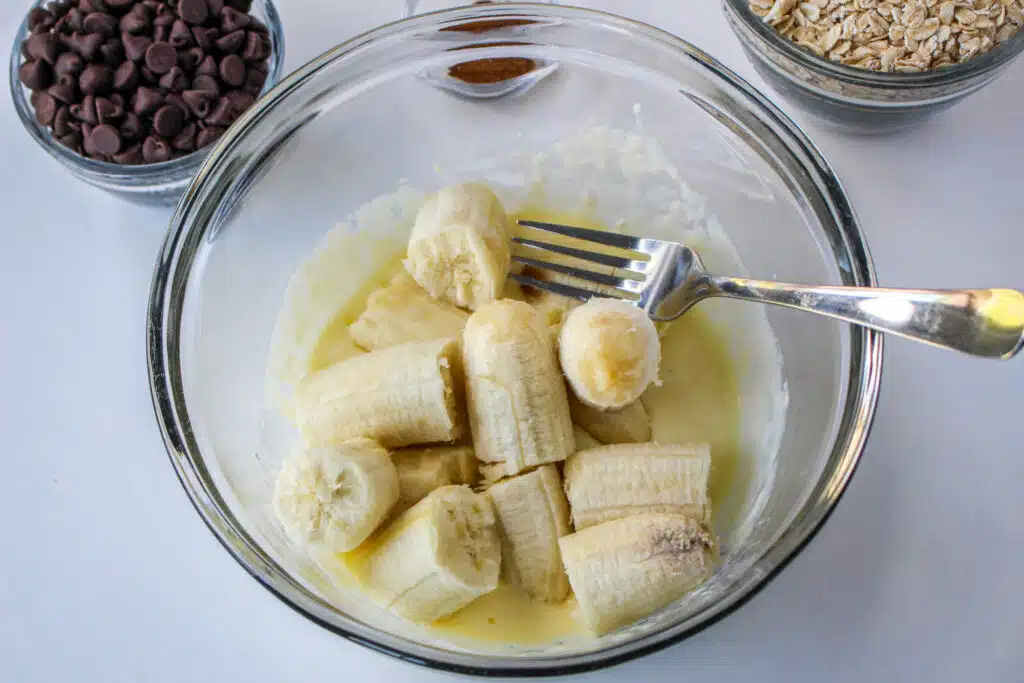 Whisk the egg and yogurt together in a small bowl.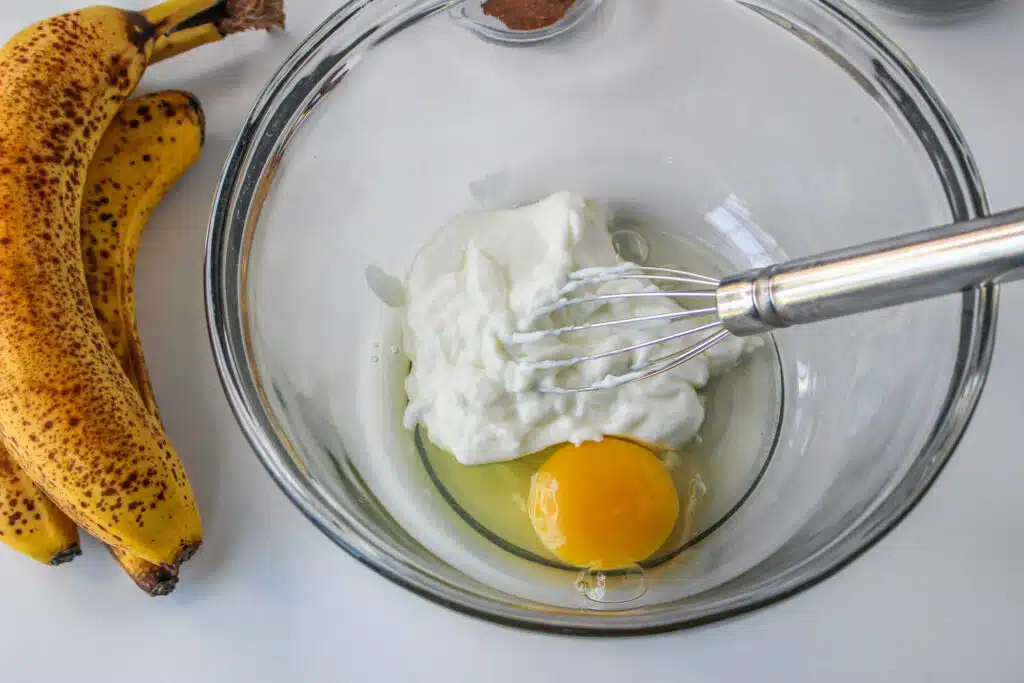 Add the yogurt and egg mixture to the mashed bananas and stir together.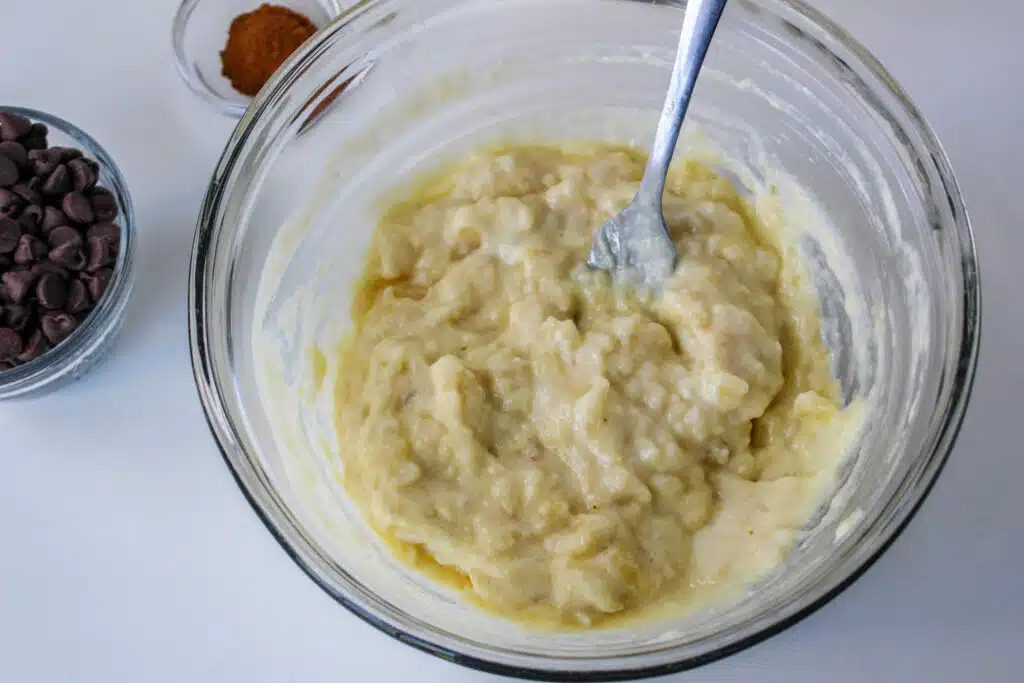 Next, stir in the oats, chocolate chips or dried fruit, and cinnamon.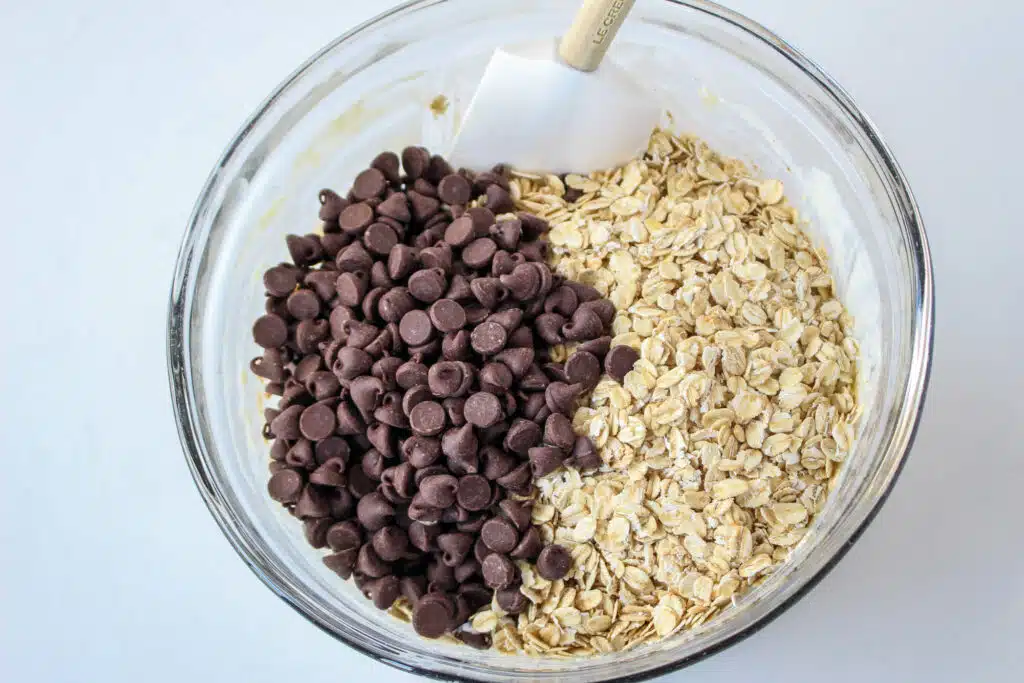 Refrigerate the mixture in the bowl for 15 minutes.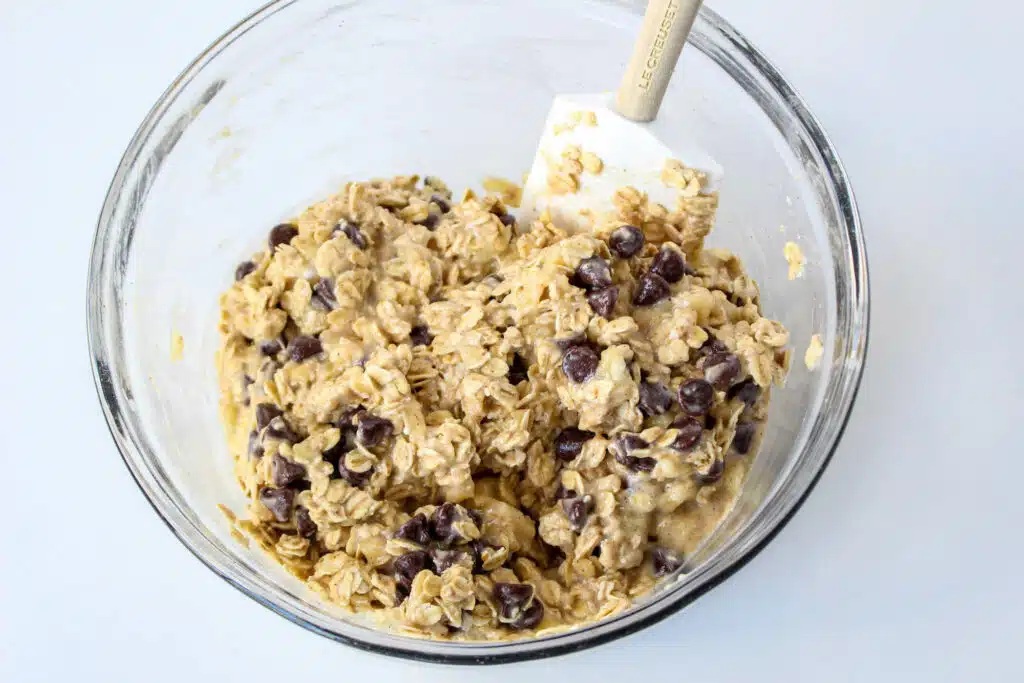 Using a large scoop, divide the dough into 12 cookies.
Press the tops of the cookie dough balls flat with the back of your spoon or a glass bottom. These cookies will remain in the same shape that you put them on the pan as they cook.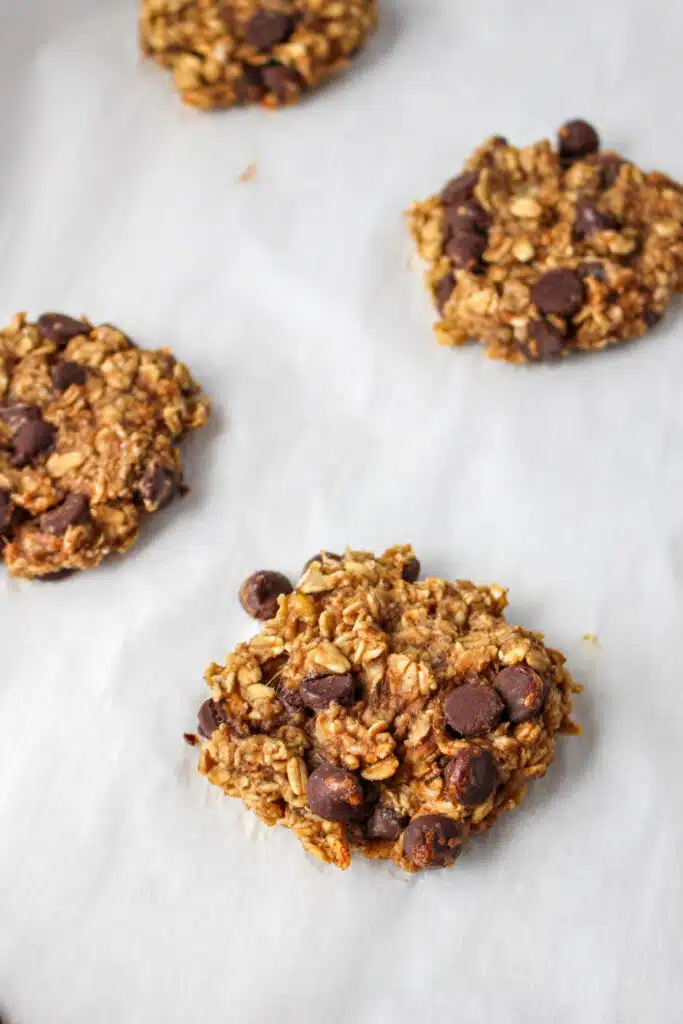 Bake for 20 minutes or until the middle is set. Allow to cool on the baking sheet for 10 minutes before transferring to a wire rack.
Be sure to see more of our make-ahead breakfast recipes, including: