Bacon and Cheese Stuffed Celery is an incredibly easy appetizer recipe that is a classic favorite among kids and adults. It is so simple to make with ingredients that you can find anywhere.
What we love about this stuffed celery recipe is that you can prep most of the ingredients before leaving for camping. When you get to your site, it will take just a few minutes to complete the appetizers to be ready for entertaining or snacking.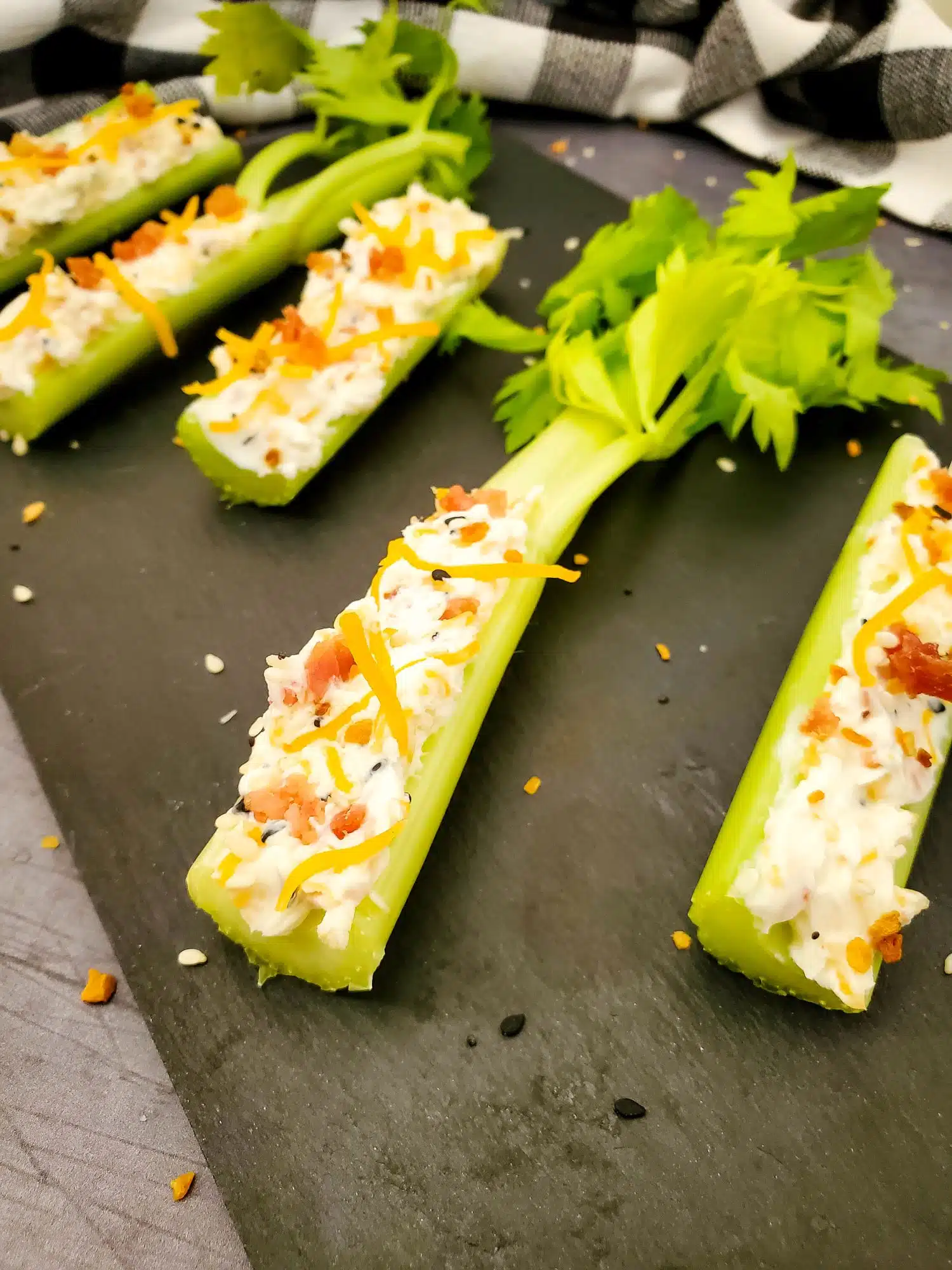 You can prepare the cream cheese mixture ahead of time and store in a bowl in the refrigerator.
The celery can be cut ahead of time, as well, and stored in an airtight container in the fridge. When you are ready to serve, just add the mixture into the celery and top with seasonings.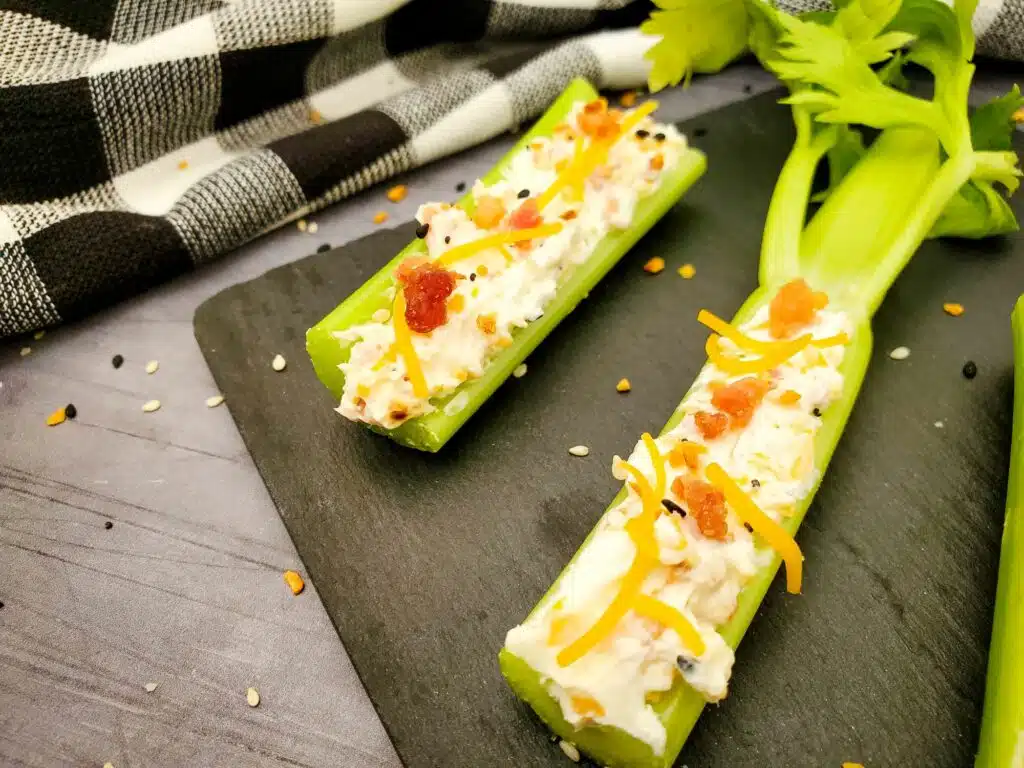 This cream cheese stuffed celery recipe is one of our favorite appetizers. Be sure to see more of our appetizer recipes, too, including: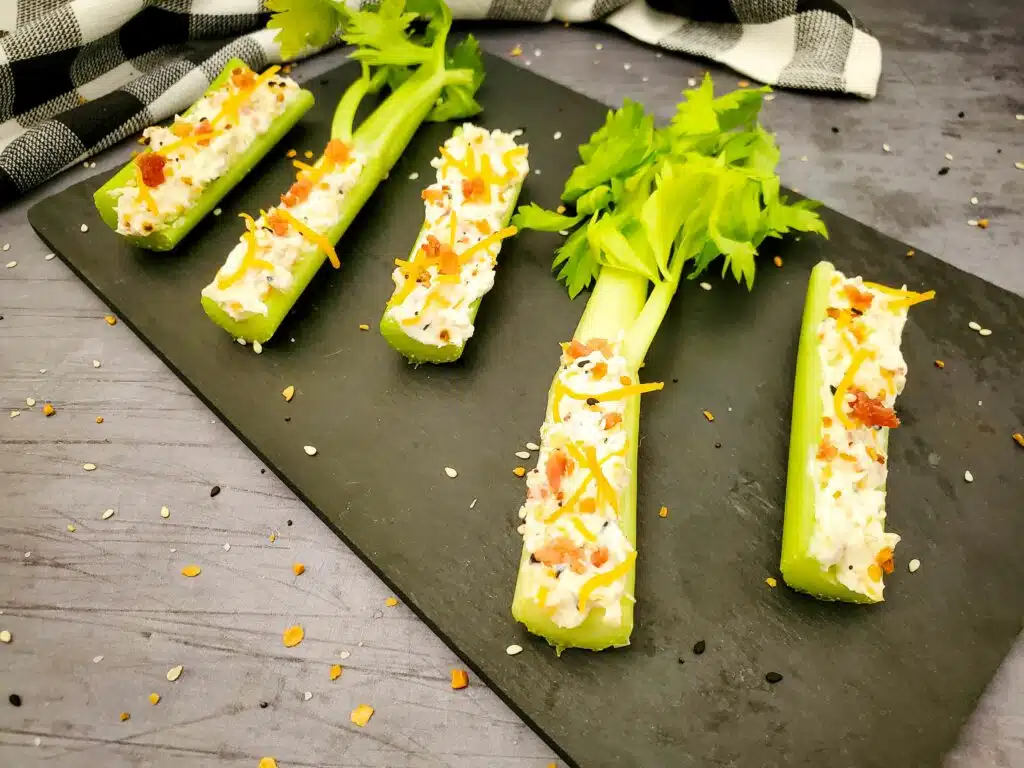 Stuffed Celery with Bacon and Cream Cheese Recipe
Servings: 8-12 | Prep time: 10 minutes | Storage: refrigerated in an airtight container
Ingredients
4 stalks fresh celery
4 oz cream cheese, softened
2 tbsp cheddar cheese, shredded
1 tbsp bacon bits
1 tsp everything bagel seasoning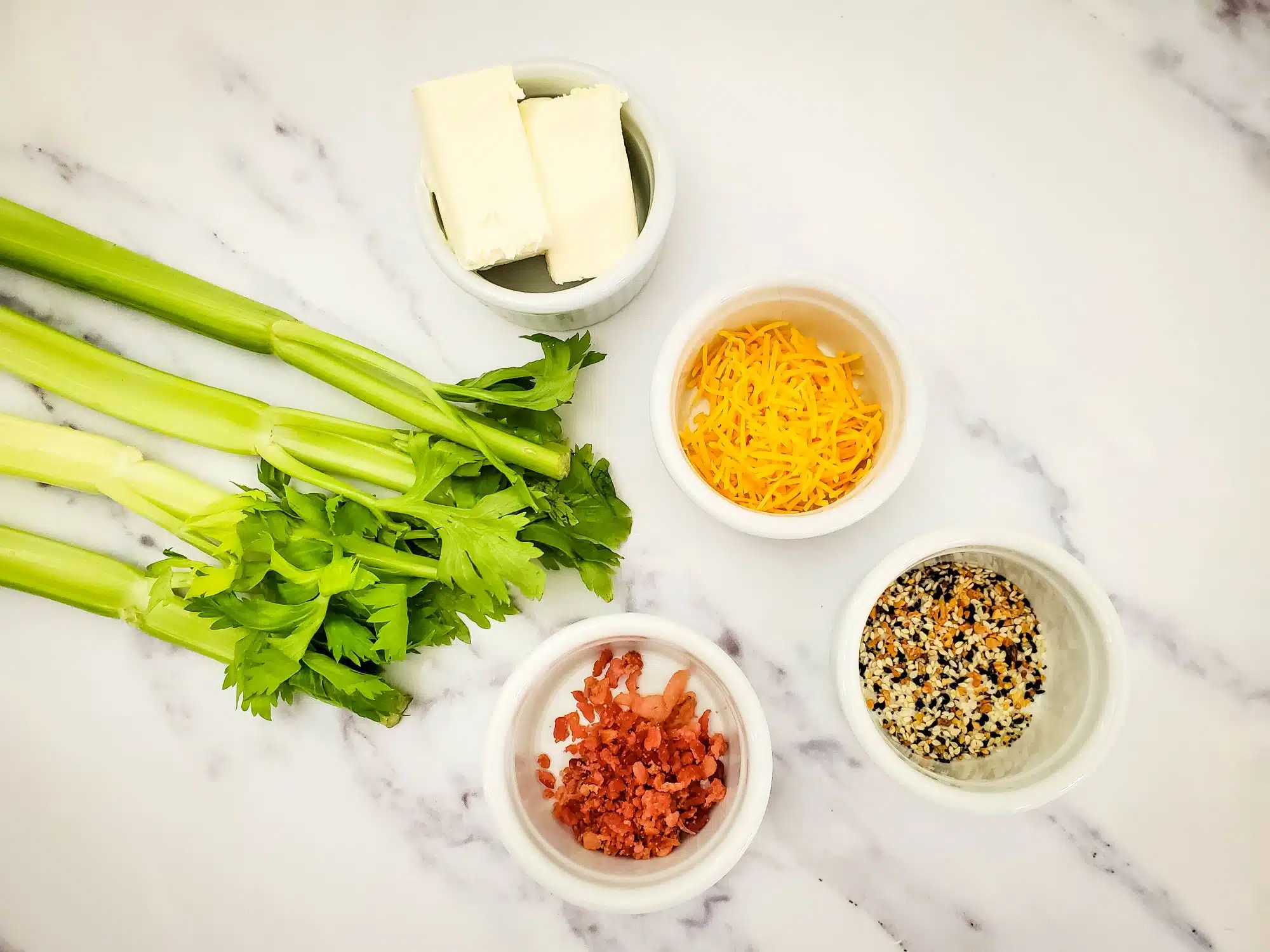 Directions
Step 1
Wash the celery and then chop off the ends where it starts to get larger and white in color.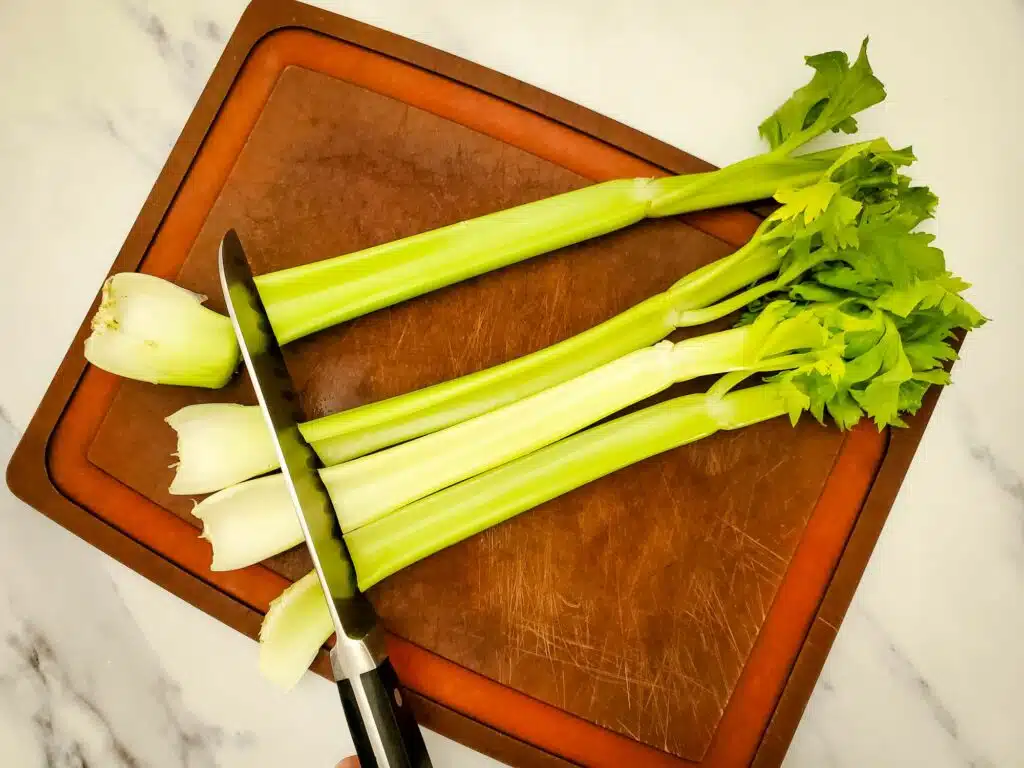 Step 2
Cut each celery stalk into 2-3 pieces.
You can cut off the tops above the notched section of the celery stalk. However, it is a fun presentation to leave the leafy greens on top of some of the celery pieces.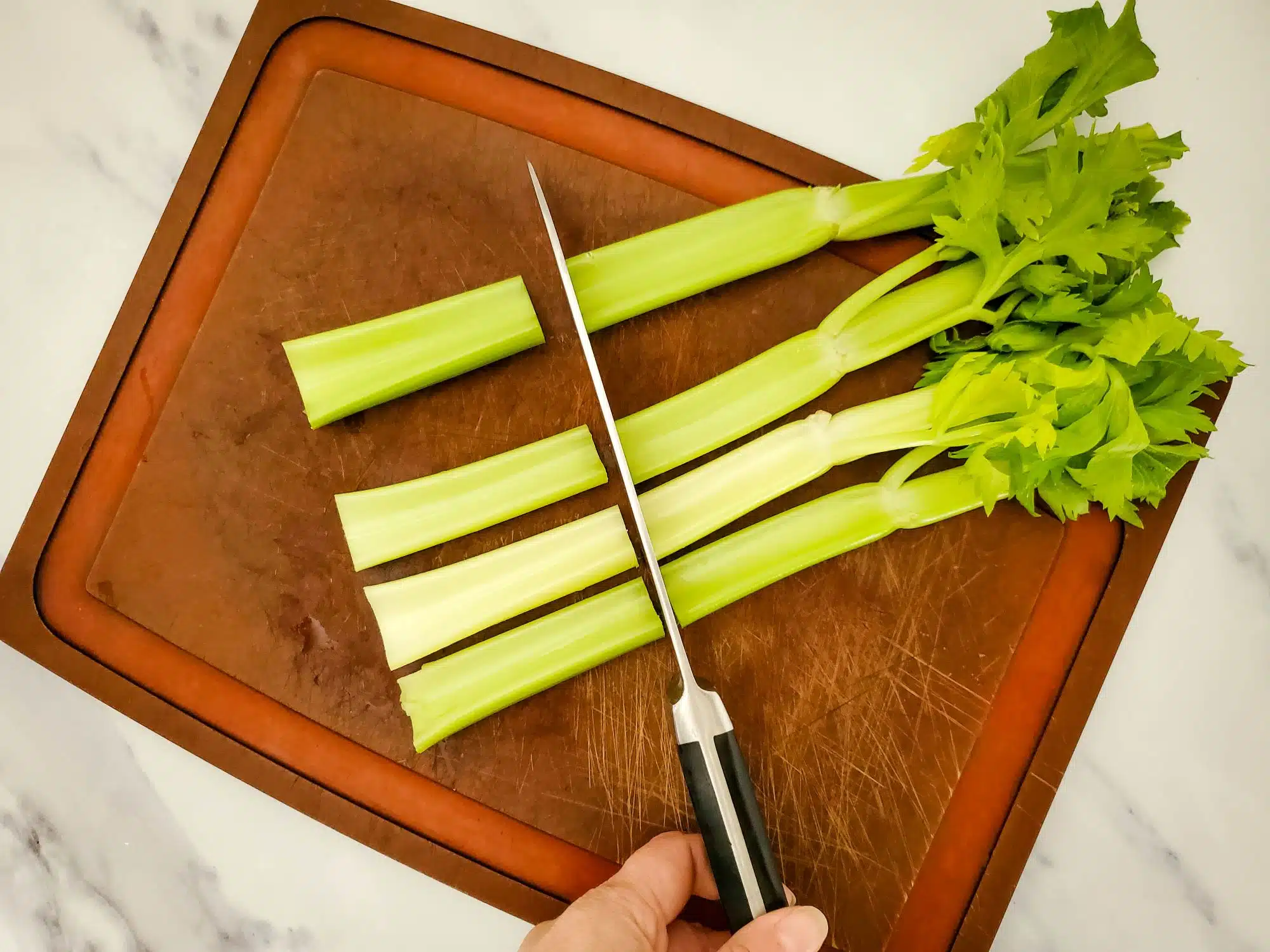 Step 3
Add the cream cheese, cheddar cheese, bacon bits, and everything bagel seasoning to a bowl Stir together well until completely mixed.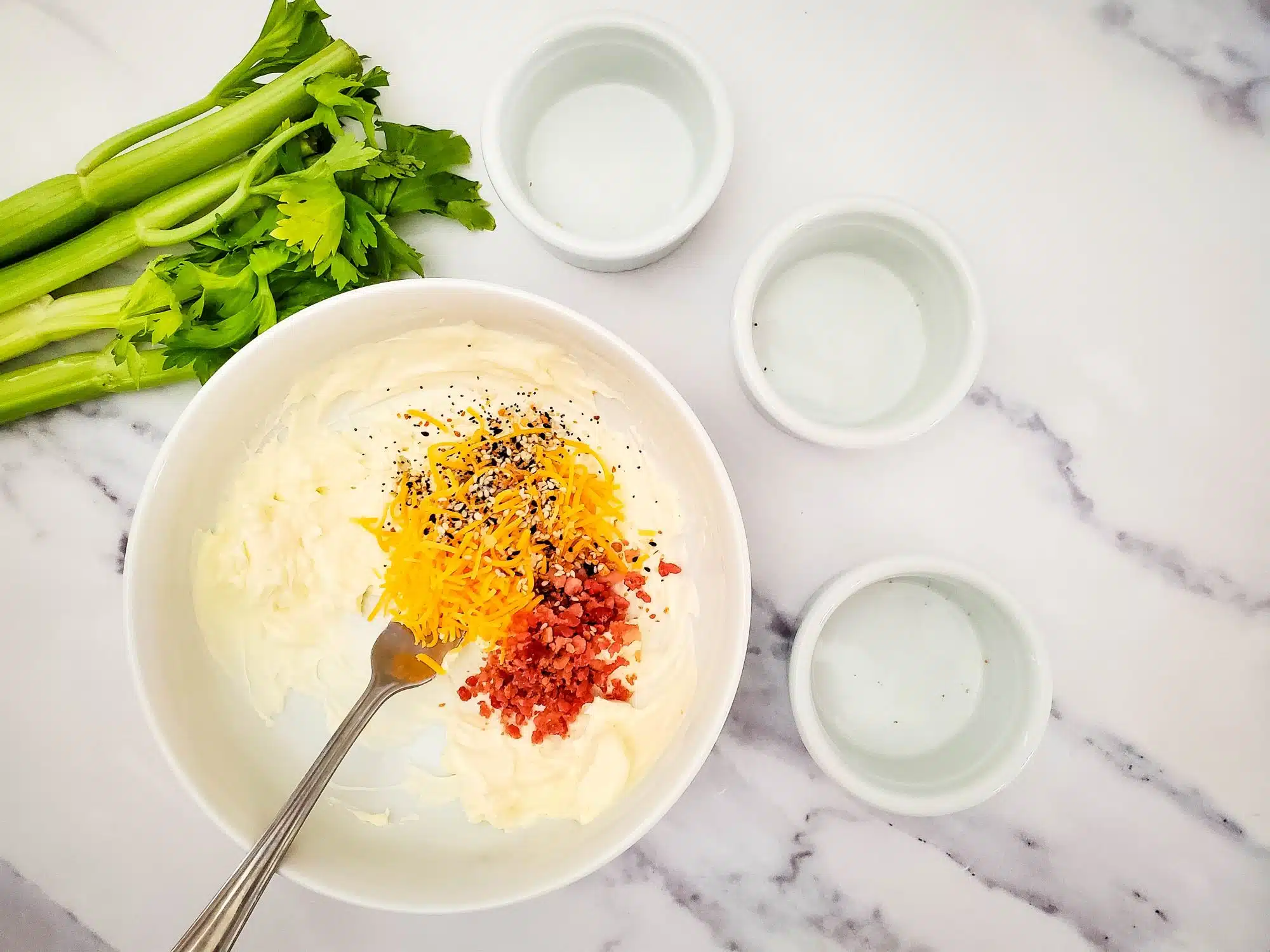 Step 4
Use a spoon or knife to stuff the mixture into the celery.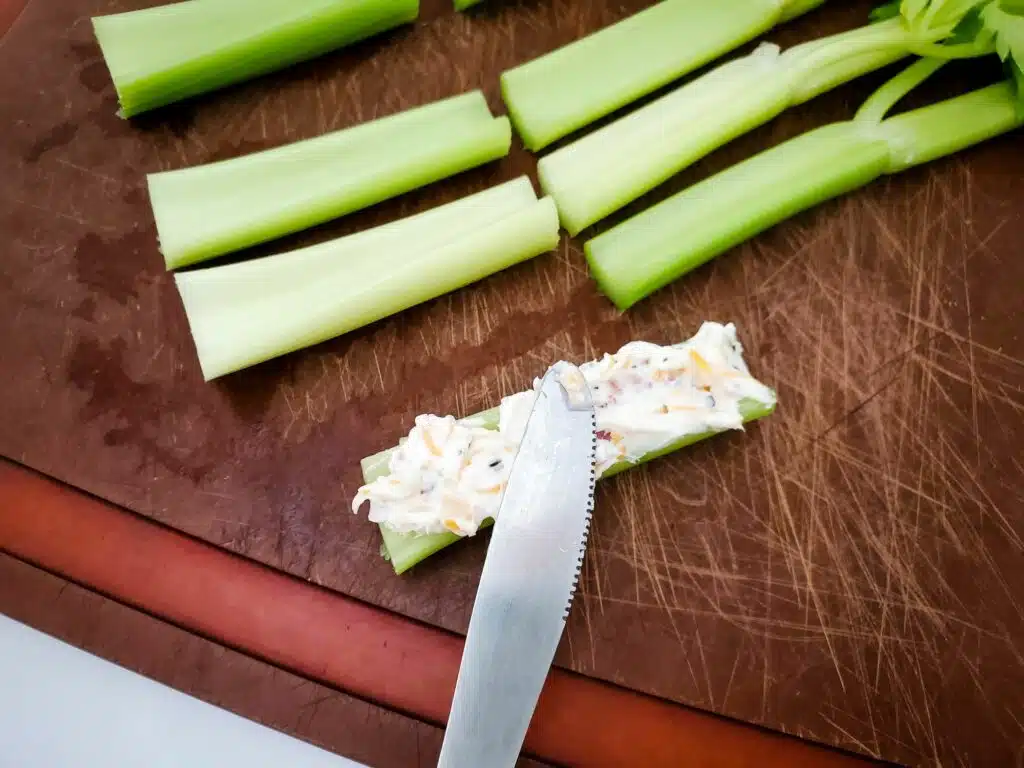 Step 5
Top with additional shredded cheese, as well as bacon bits and everything bagel seasoning.
Be sure to Pin This recipe to remember for later!
If you like our easy bacon and cheese stuffed celery, be sure to see more of our simple camping recipes.