If you want the best recipe for grilling chicken while camping, then you want our White Wine Vinegar Chicken Marinade recipe.
A few basic pantry ingredients is all you need to make a moist and flavorful chicken marinade. We love this easy grilling recipe because none of the marinade ingredients need refrigeration, making it easy to always have these seasonings on hand.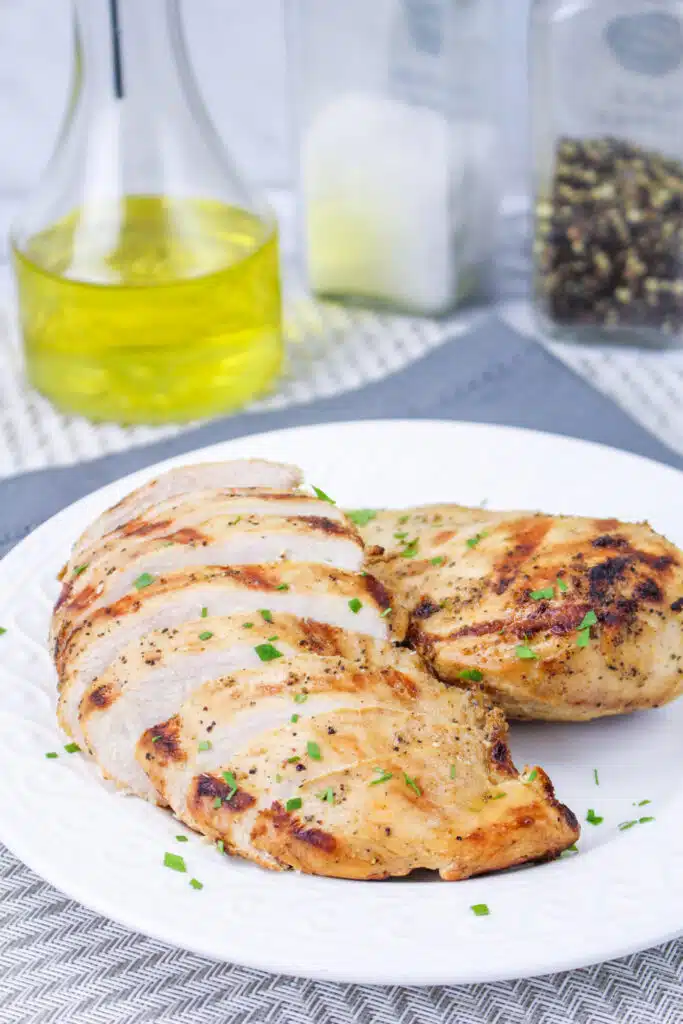 We suggest serving up marinated chicken with one of these side dishes:
If you are grilling for a large family or a potluck, you can double or triple the ingredients to have enough marinade for more chicken breasts.
How Long Should I Marinade My Chicken In Vinegar?
Marinade the chicken for at least four hours. Ideally you will want to marinade up to 12 hours or overnight for the best flavor.
You could add the chicken to the marinade in the morning for grilling that night. Or start marinating your chicken before going to bed and grill the next day.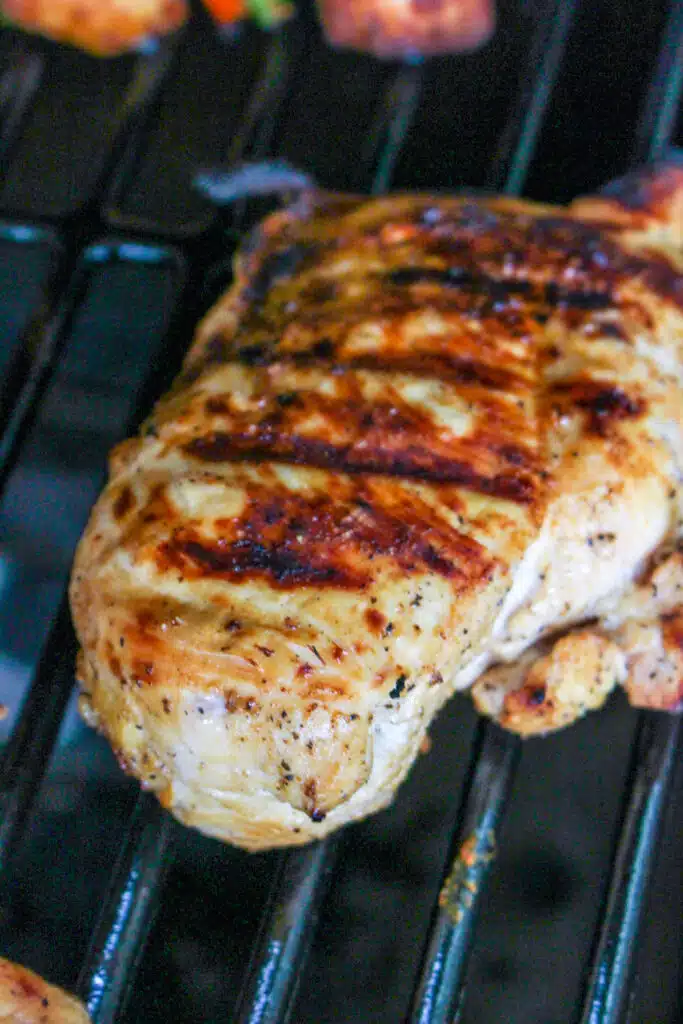 Just keep in mind that you don't want to marinate your chicken for too long. After a while, the chicken can become too soft and the vinegar taste too strong for your liking.
Why Use Vinegar to Marinate Chicken?
Vinegar is used to tenderize the meat and soften the protein.
Worcestershire sauce is also used in this marinade recipe, which is also a great meat tenderizer.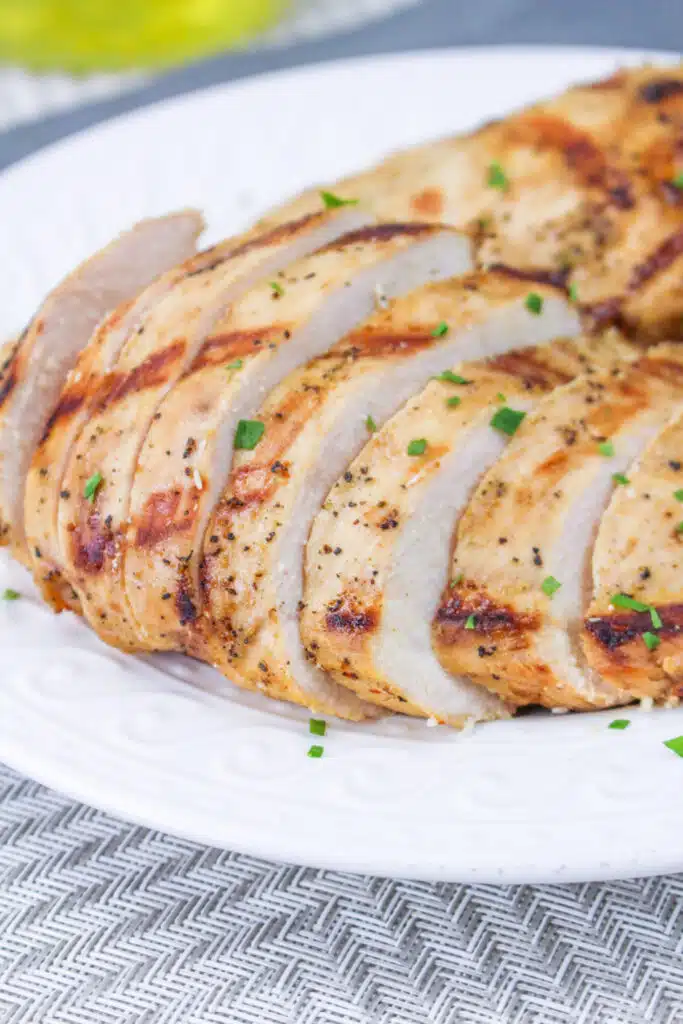 Grilled Chicken with White Wine Vinegar Marinade
Yield: 4 servings
Prep: 10 minutes, not including marinating
Ingredients
⅔ cup water
⅔ cup white wine vinegar
3 tablespoons olive oil
2 tablespoons Worcestershire sauce
1 tablespoon black pepper
1 tablespoon garlic powder
1 tablespoon salt
½ to 1 teaspoon cayenne pepper
4 boneless, skinless chicken breast
Directions
Place all of the ingredients EXCEPT for the chicken breasts into a gallon size zip top plastic bag. Seal the bad and shake it to combine all of the ingredients.
Open the freezer bag and then add the chicken.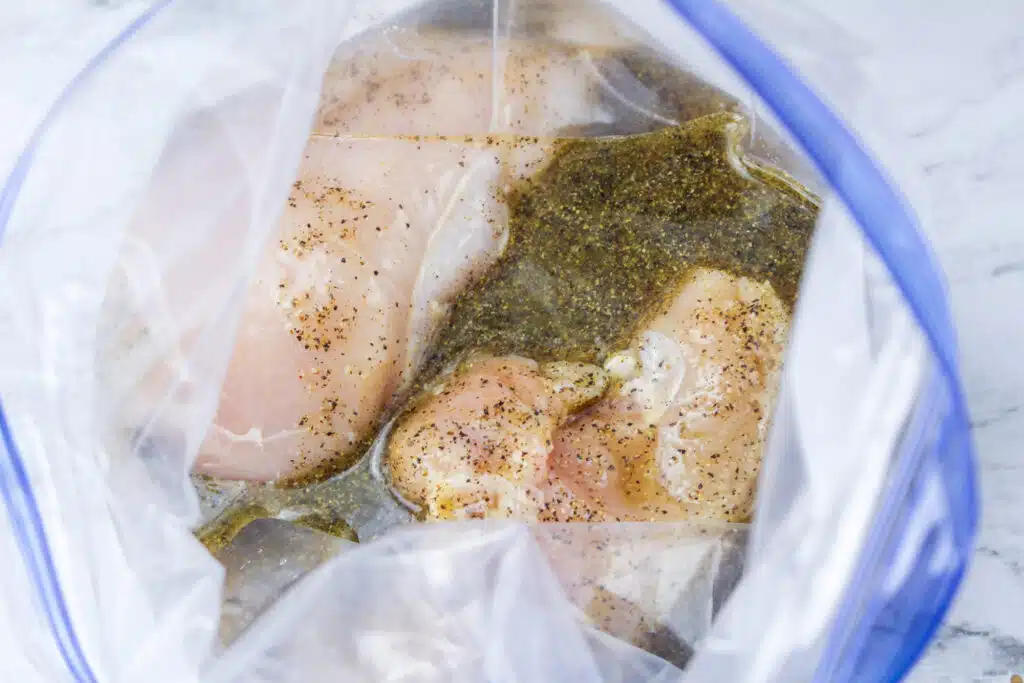 Reseal the bag and refrigerate for four hours to overnight.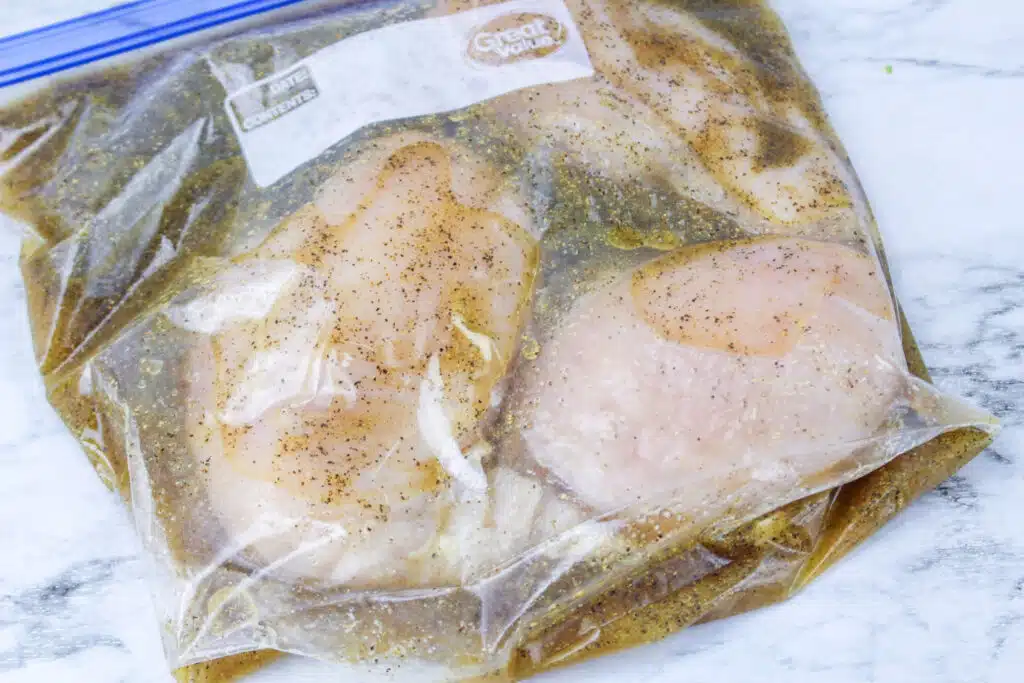 Prepare the grill for medium-high heat. Carefully oil the grill grates.
Place the chicken on the grill and cook, covered, for 10 to 15 minutes, flipping once, or until the chicken reaches an internal temperature of 165 degrees.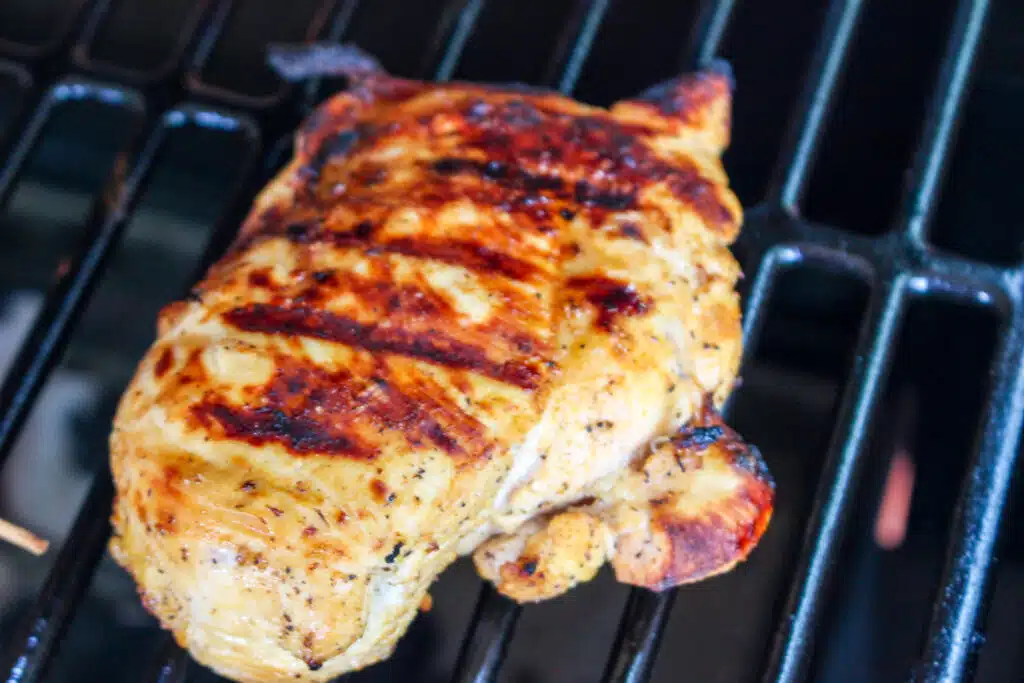 Allow to rest for 5 minutes prior to serving.
If you like this easy white wine vinegar marinade for grilling chicken, be sure to see all of our easy camping recipes.