Slow cookers might be an RVer's best friend! The low wattage appliance easily makes meals without blowing a fuse in your trailer or motor home. Plus, you can set it and forget it while you are making memories on the trails or around the campfire.
Our Slow Cooker Breakfast Burritos are perfect for cooking while RVing. If you will be tent camping or off-grid, these make ahead breakfast burritos for camping can be prepared and frozen ahead of time and brought with you to be reheated.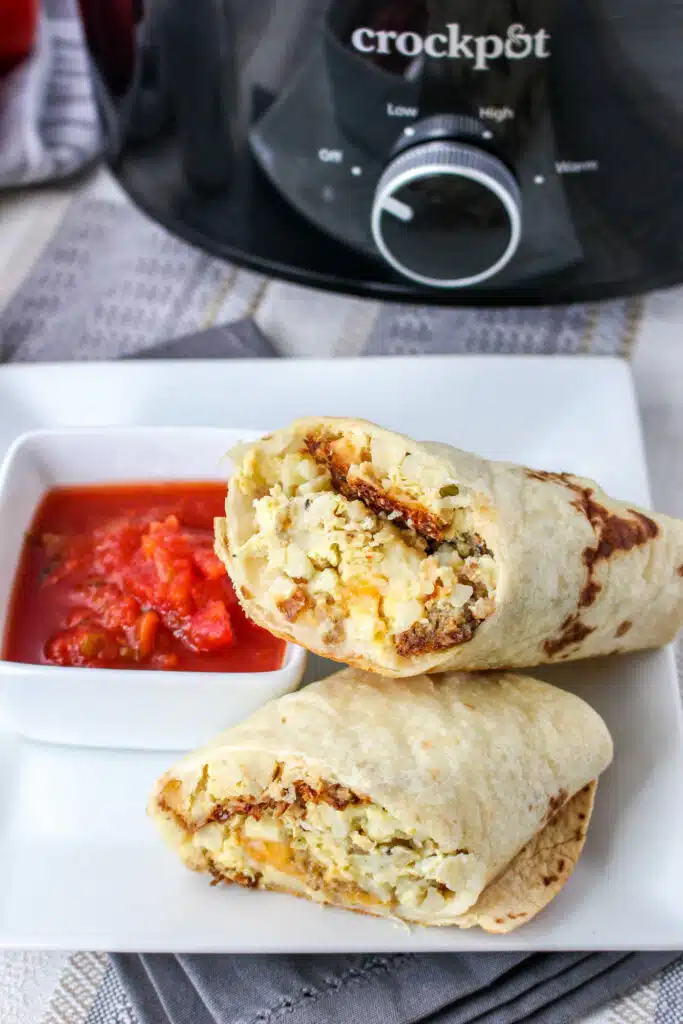 These are similar to our Bacon Egg and Cheese Breakfast Burritos. However, these slow cooker burritos have hash browns to make a hearty filling, and most of the prep work is done in a Crock-Pot.
You can cook these breakfast burritos overnight in the slow cooker for about 8 hours and have a hot breakfast ready for you when you wake up. Talk about roughing it! 😉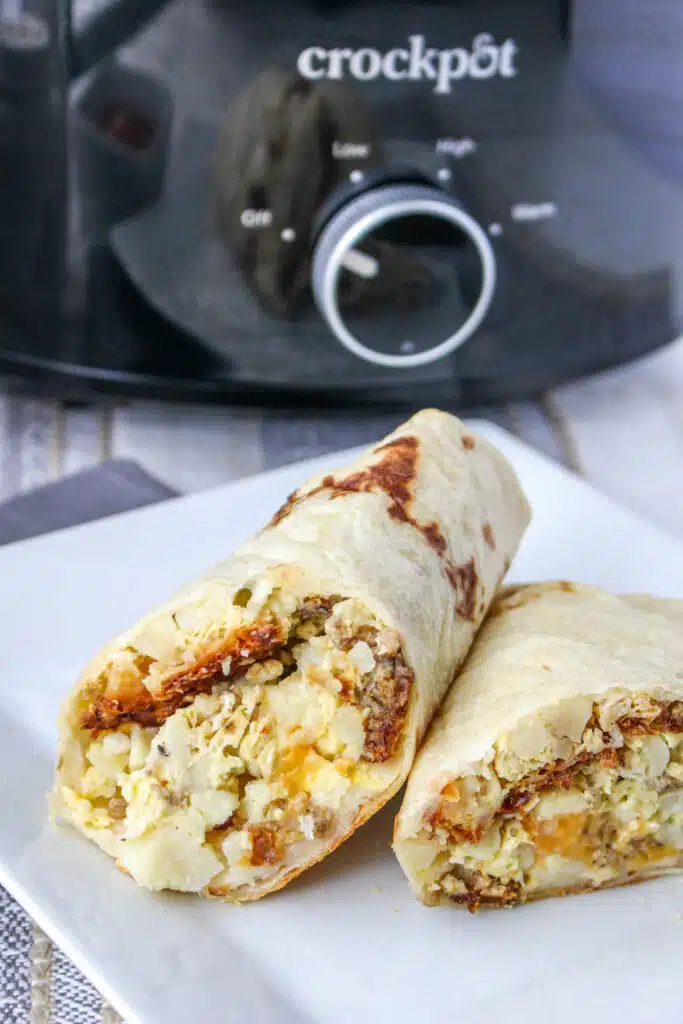 Slow Cooker Breakfast Burritos Recipe
Prep: 5 minutes | Yield: 8 burritos
Ingredients
1 pound bulk sausage
1 (32 ounce) package frozen hash browns with peppers and onions, thawed
2 cups shredded cheddar cheese
12 eggs
½ cup milk
½ teaspoon seasoning salt
Black pepper (optional)
8 (10 inch) burrito-size flour tortillas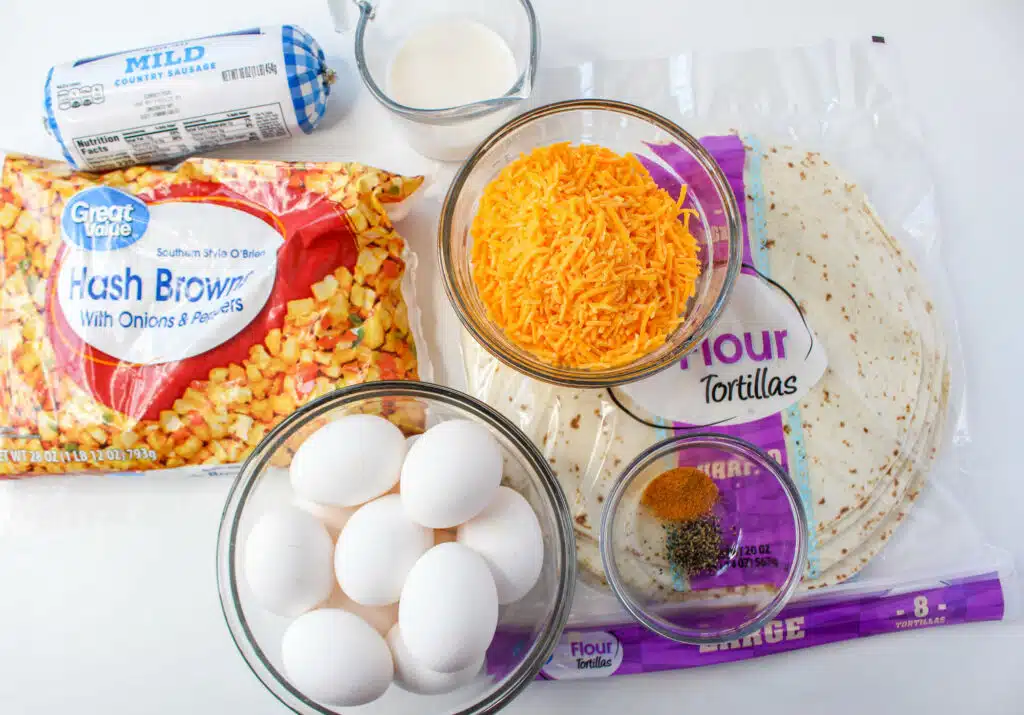 Directions
In a large skillet, brown the sausage. Crumble the sausage as it cooks with a spatula or fork. Once cooked through, drain the meat to remove the excess oils.
Prepare the liner of a slow cooker with nonstick cooking spray.
In the bottom of the slow cooker, place the thawed shredded hash browns.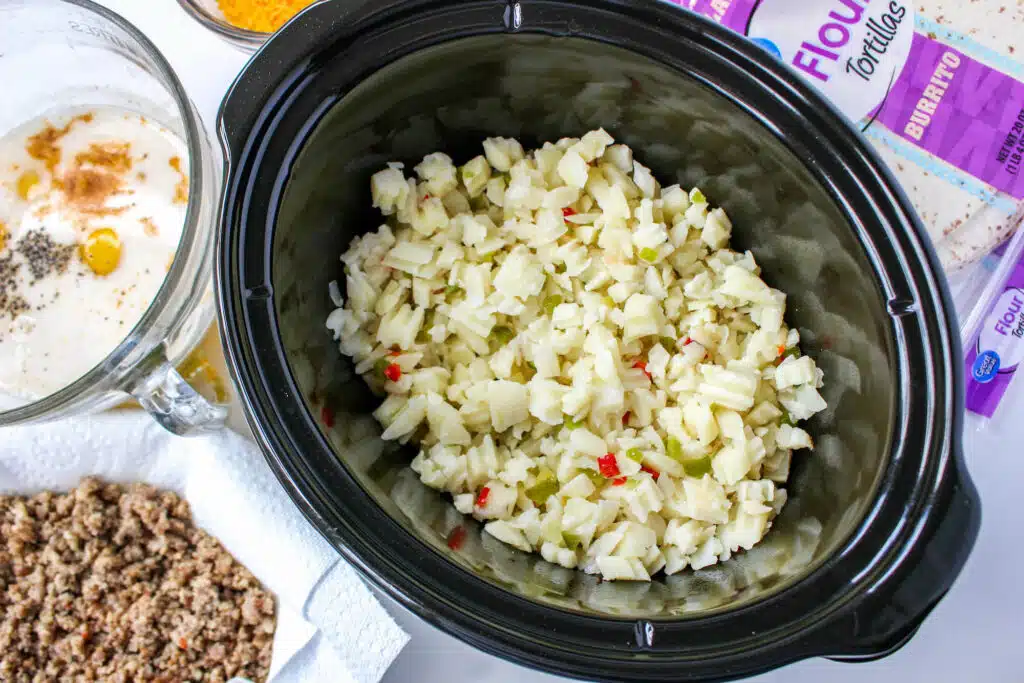 Top the hash browns with the cooked sausage and shredded cheese.
Whisk together the eggs, milk, seasoning salt, and black pepper until well blended.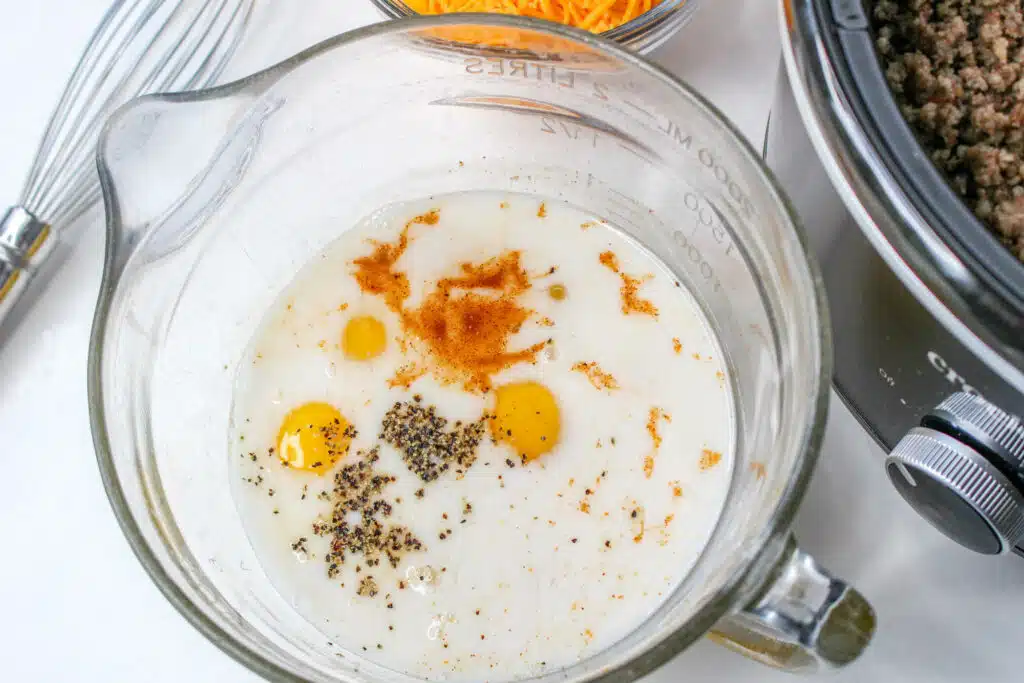 Pour the egg mixture over the casserole in the slow cooker.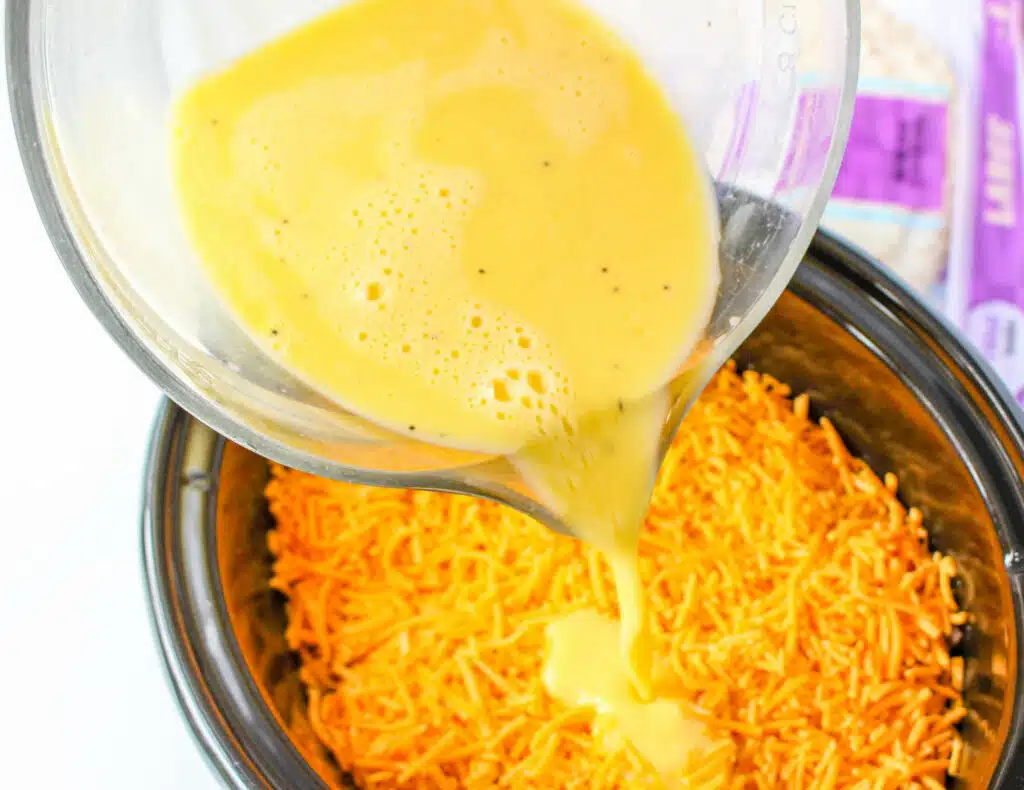 Cover and cook on low for 6 to 8 hours (or overnight) or cook on high for 2 to 3 hours.
Check the contents for doneness by inserting a knife in the middle. If the knife returns with liquid egg, cover and continue cooking until the eggs are completely set.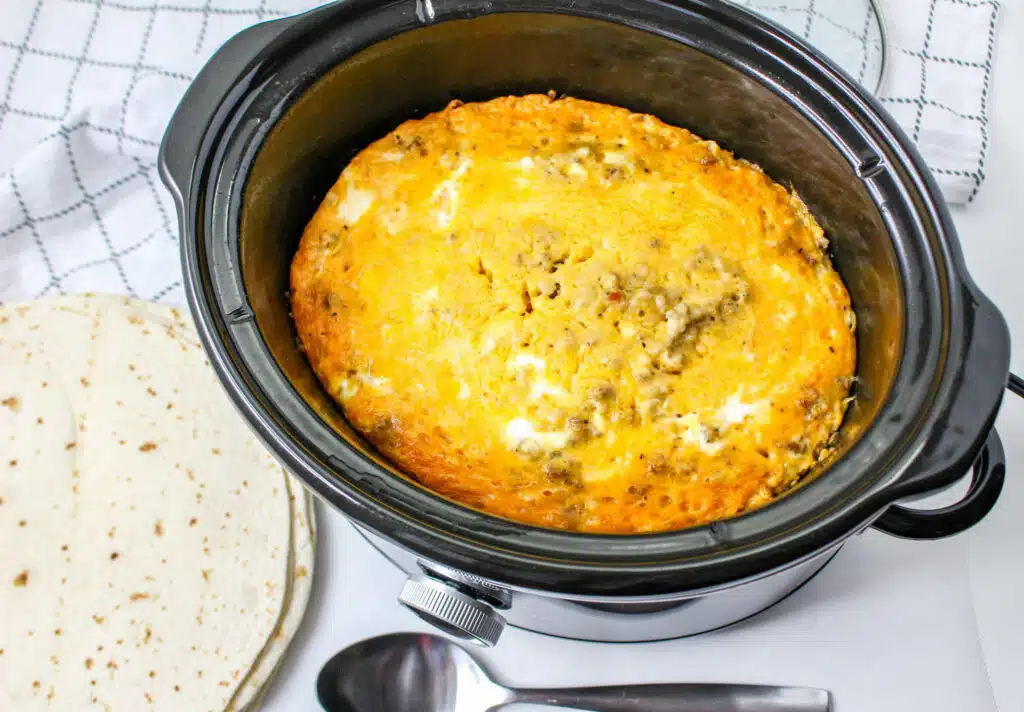 Spoon the egg casserole onto the flour tortillas, dividing it evenly into 8 portions.
Fold the sides of each tortilla and then roll it up.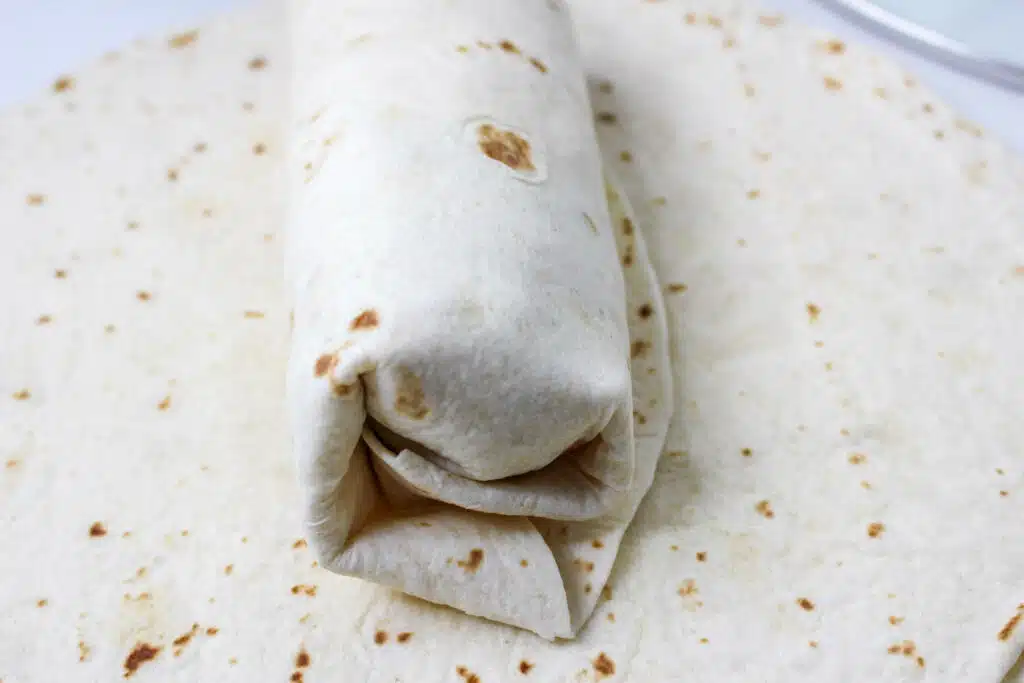 Serve with salsa, if desired.
If not serving immediately, you can refrigerate or freeze these slow cooker breakfast burritos.
To freeze, wrap each burrito in parchment paper or foil after it has cooled. Place the burritos in a gallon-size freezer bag and freeze up to 3 months.
To reheat, thaw the burritos in the refrigerator overnight or allow to thaw in your cooler. Cook in a low-wattage toaster oven at 350 degrees until heated through, about 20 minutes. You could also reheat in the microwave or wrapped in foil over the campfire.
---
This slow cooker breakfast burrito recipe is just one of our easy make-ahead breakfast recipes for camping!
See these camping recipes, too: