While cooking bacon over a campfire is nice, it takes a lot of time and energy! Sometimes you just want a quick, easy and healthy breakfast to enjoy while camping so that you can start your day early without a lot of cleanup.
These Make Ahead Camping Breakfast Ideas are perfect for your next adventure. You can cook these meals up to 3 months in advance and freeze, or make a few days ahead of time and refrigerate.
They are much better than a bowl of cold cereal or a dry granola bar! Be sure to add one or two of these recipes to your camping meal plan.
Make Ahead Breakfast Burritos for Camping
Breakfast burritos are some of the best make-ahead breakfasts. They are full of protein for a satisfying morning meal.
Plus, you don't need a plate or bowl. Just hold them in your hand! Which means less clean up for you later.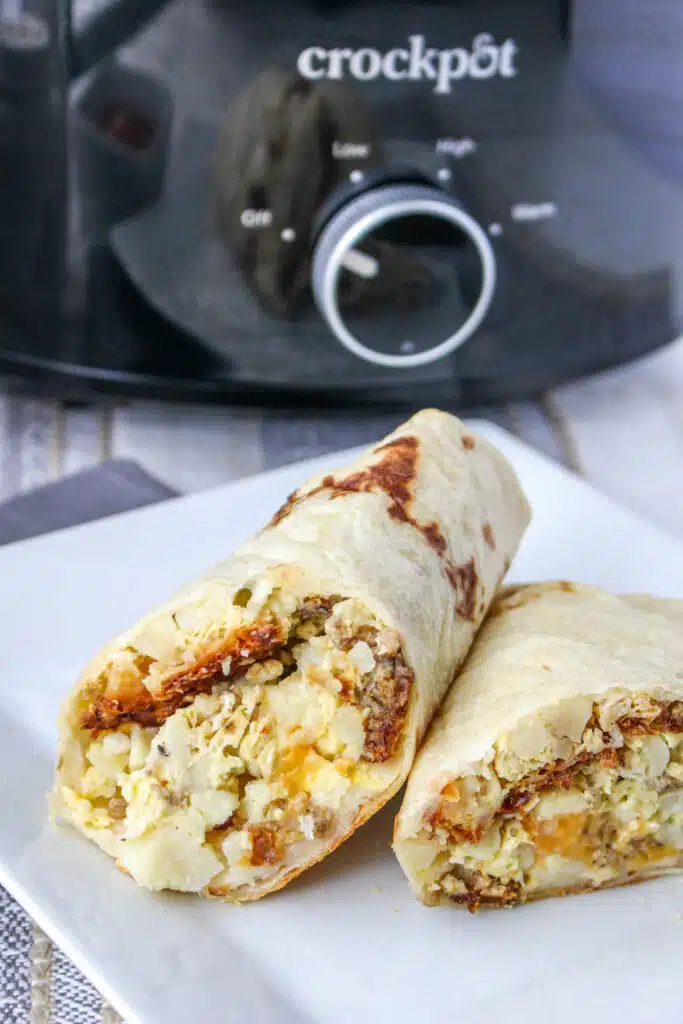 Our Slow Cooker Breakfast Burrito Recipe uses hash browns, cheese, eggs and meat for a hearty breakfast that keep you full for hours.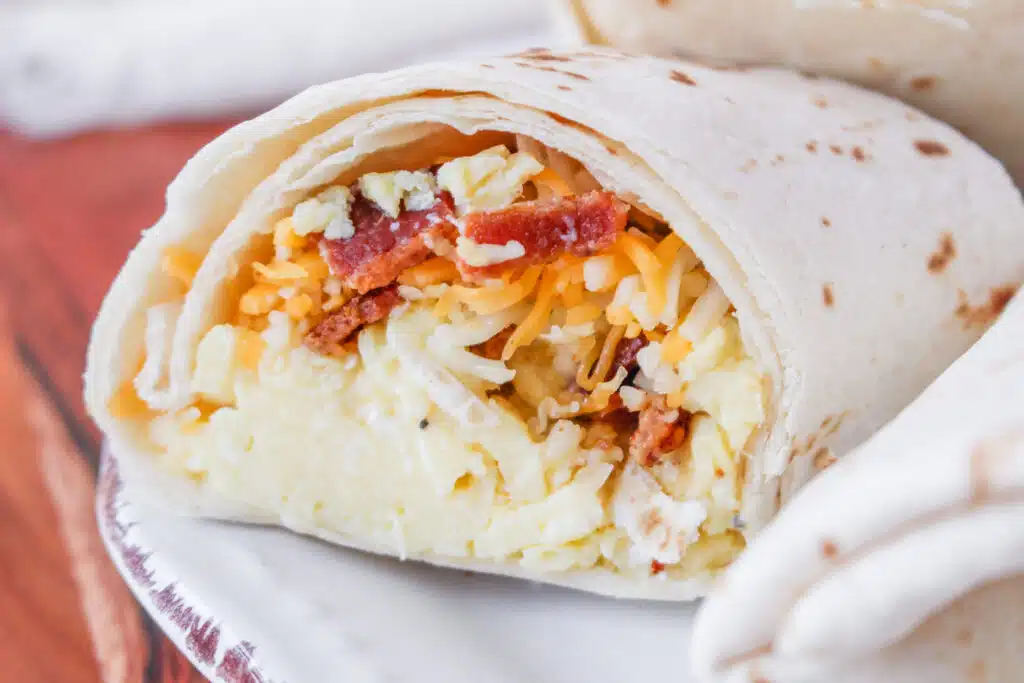 Or try our Bacon, Egg and Cheese Burritos which don't require a slow cooker and have no potatoes.
Egg Bites
These Copycat Starbucks Egg Bites are a low carb, high protein snack for a lighter breakfast.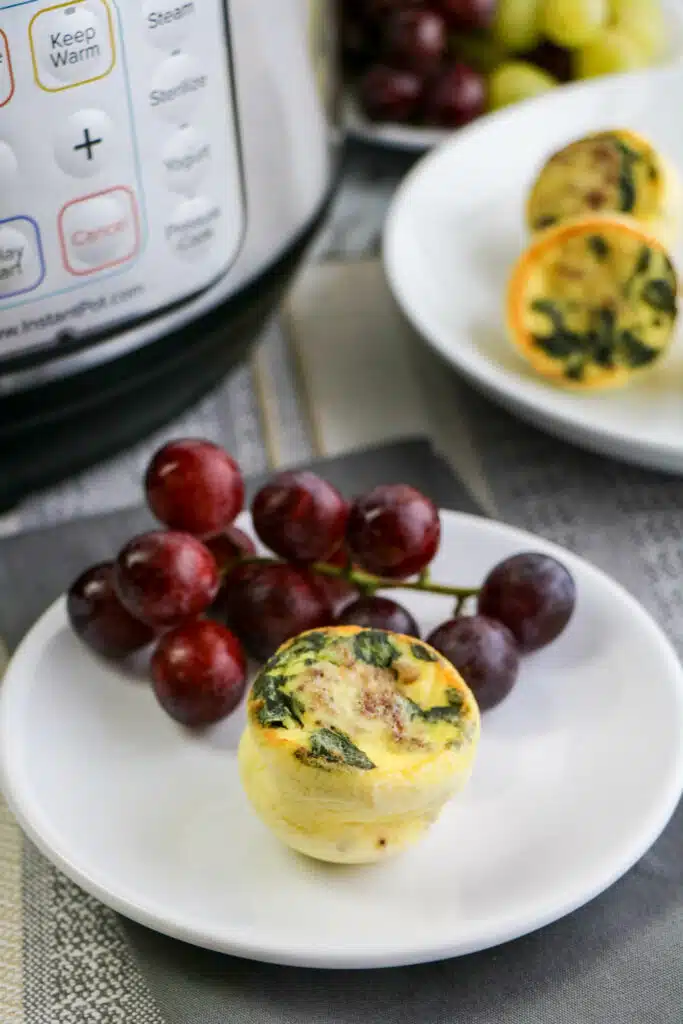 What we like about these Instant Pot egg bites are they are the perfect travel-day breakfast to bring with you.
Breakfast Meatballs
Fun foods make camping extra special, so why not serve up an unusual breakfast one morning? These Breakfast Meatballs can be made ahead and frozen.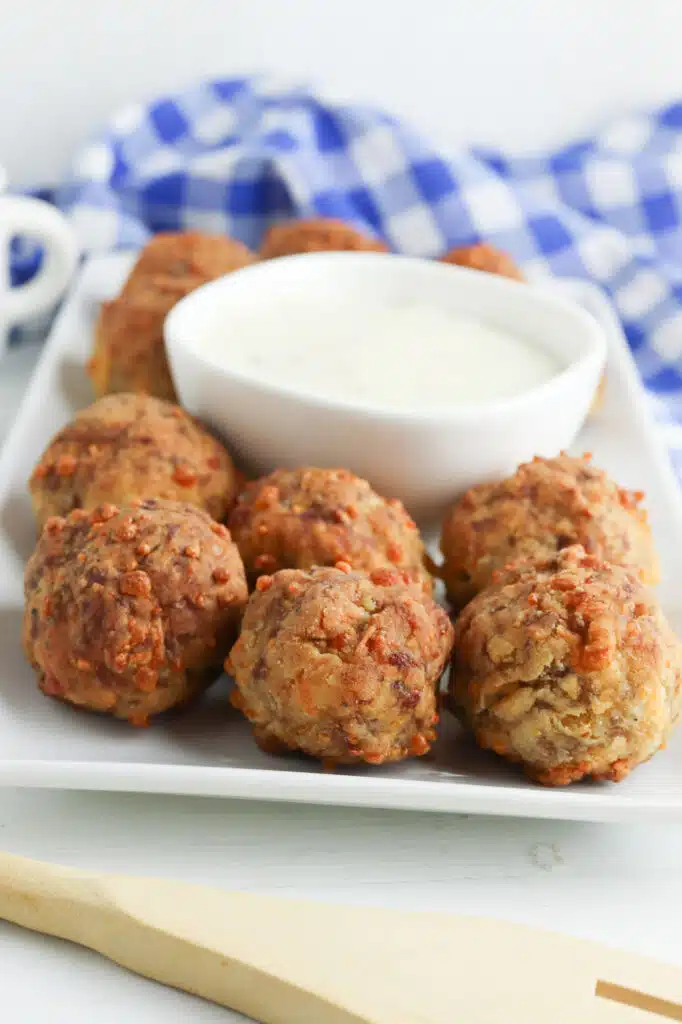 Breakfast Cookies
Milk and cookies for breakfast? It's not as bad as it sounds when you make these nutritious Oatmeal and Banana Breakfast Cookies.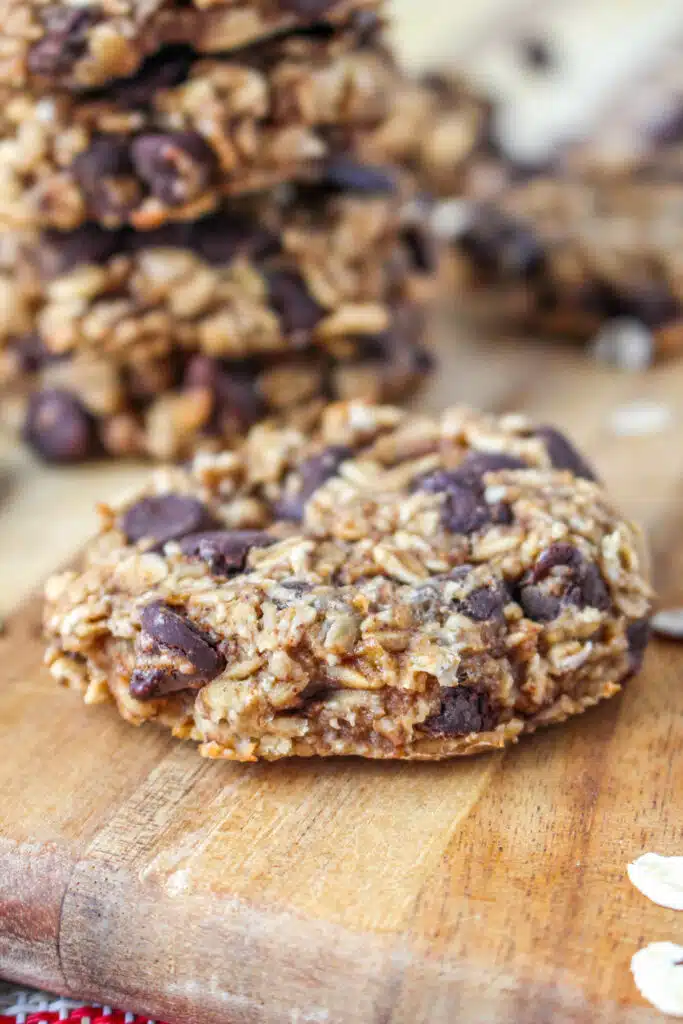 You will be surprised at the ingredients, all of which are wholesome foods you would traditionally enjoy for breakfast anyways.
These cookies are perfect when you don't have a refrigerator or cooler. They need no refrigeration, and they don't need to be reheated, either.
Homemade Protein Bars
These no-bake protein bars take 10 minutes to make and fuel your day with nut butters and protein powder.
We have two delicious versions to make for breakfast and quick snacks:
Peanut Butter Protein Bars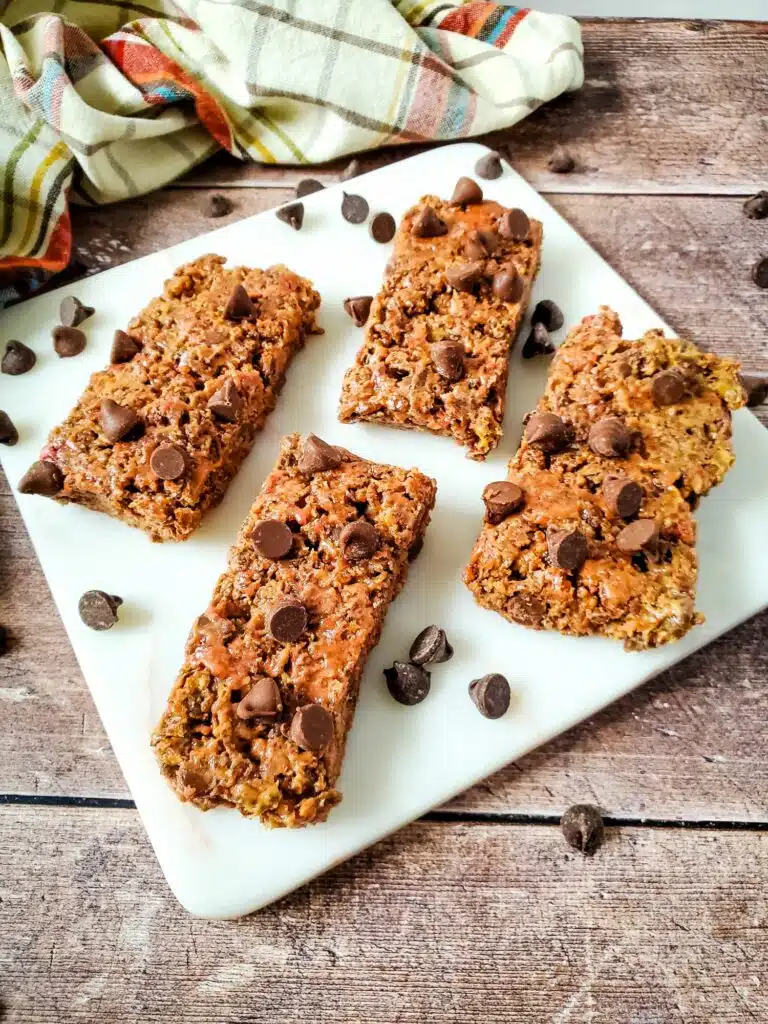 Overnight Oats
It is so easy to make overnight oats. All you need to do is fill a jar with the ingredients and let sit overnight.
We have two delicious recipes to make ahead of time: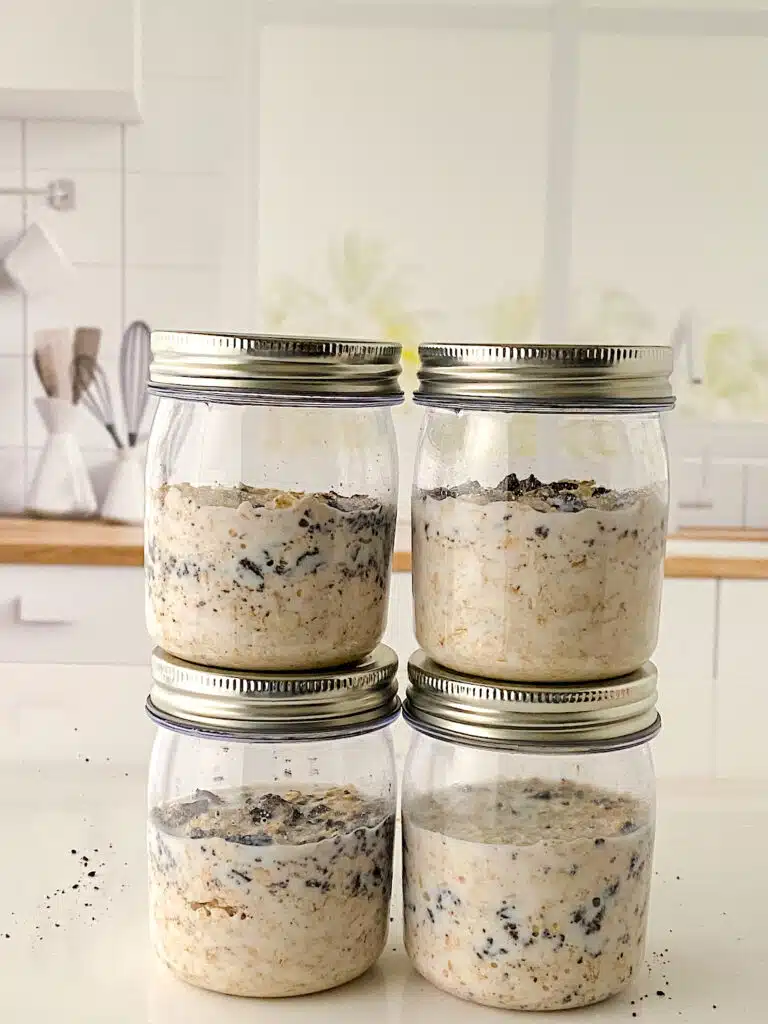 Fig Newton Cookies
Surprisingly wholesome and filling, these homemade Copycat Fig Newton Cookies can be enjoyed for breakfast.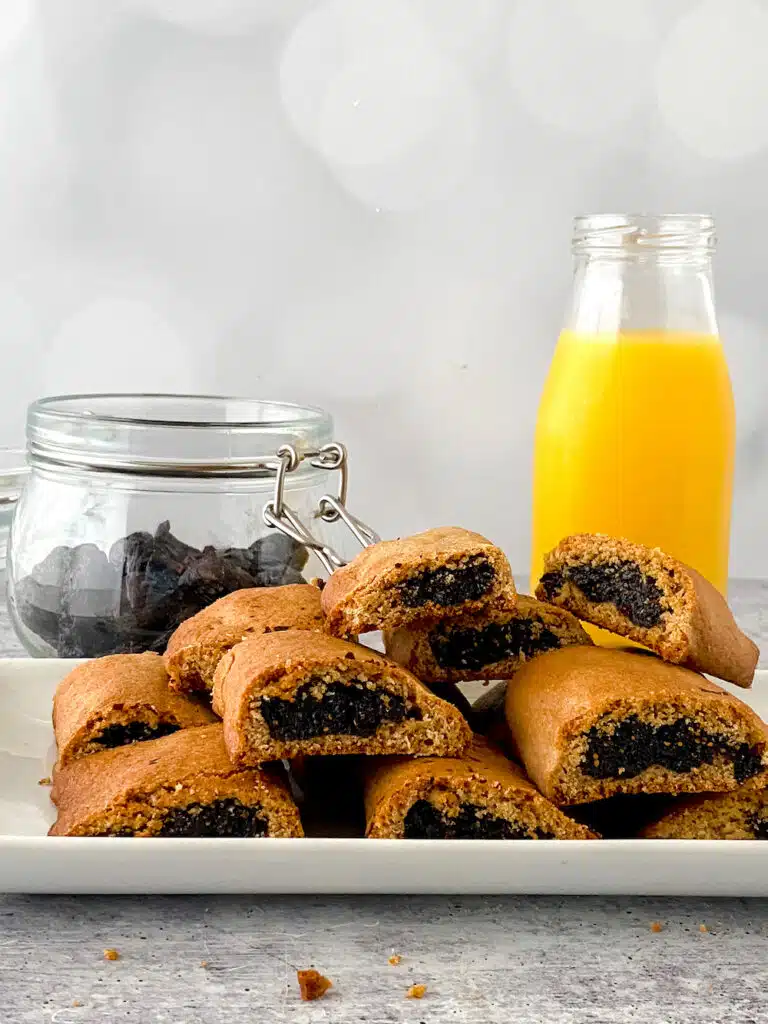 No refrigeration or reheating is needed, so these are a great make-ahead breakfast food.
Muffins
Muffins might be the original make-ahead breakfast meal! There are so many ways to make muffins!
What we love is that you can make these ahead of time and bring them with you without needing a cooler or refrigerator.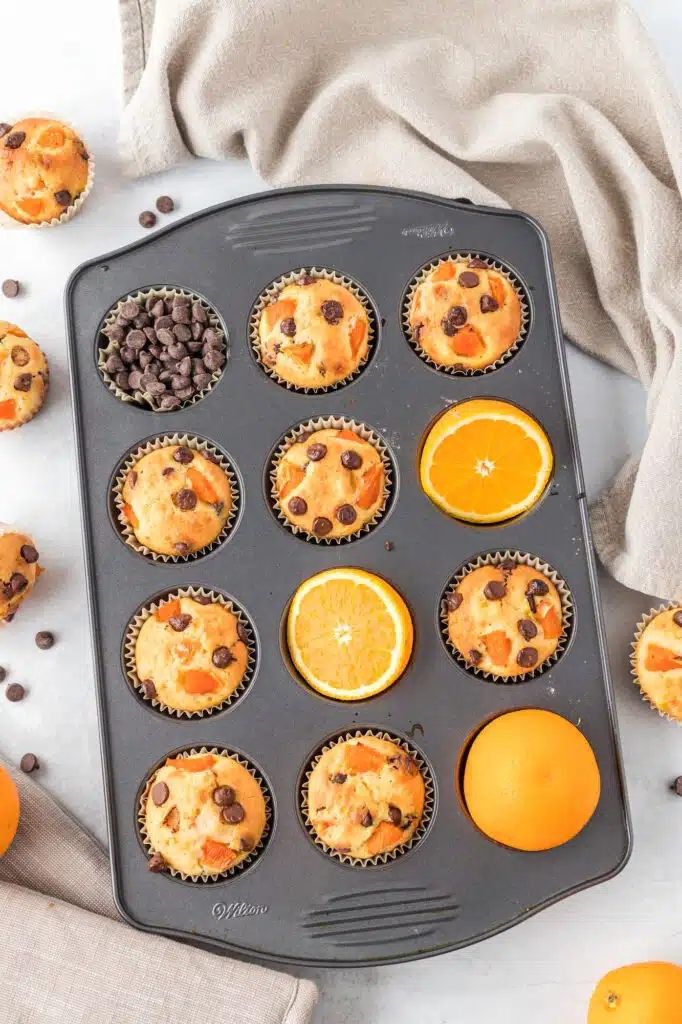 To add some protein, spread muffin halves with peanut butter, almond butter, cashew butter or sunflower seed butter. You could even sprinkle on some dried fruits or put a chopped banana on top for a heartier meal.