Is there anything better than hot cinnamon rolls in the morning? Probably not, unless they are also paired with sausage!
We love this easy cinnamon roll sausage pigs in a blanket recipe. Using only two ingredients, this sweet and salty breakfast combination is the perfect indulgence.
If you haven't been able to tell by now, we love enjoying unique breakfast foods while on vacation camping. It just makes your getaway feel extra special and unique when you get to eat meals that you wouldn't normally eat at home!
See some of our other breakfast camping recipes:
These cinnamon roll wrapped sausages are easy to make when camping if you have an RV oven. You could also make them in batches with a low-wattage toaster oven in your trailer or motorhome.
You could also cook these over the campfire. Put the sausage link on a roasting hook, then wrap with the cinnamon roll strip as shown in the directions. They will take longer to cook over an open flame, so allow at least 20 minutes or so, while rotating frequently. Remove from the campfire when the rolls are puffy and golden brown.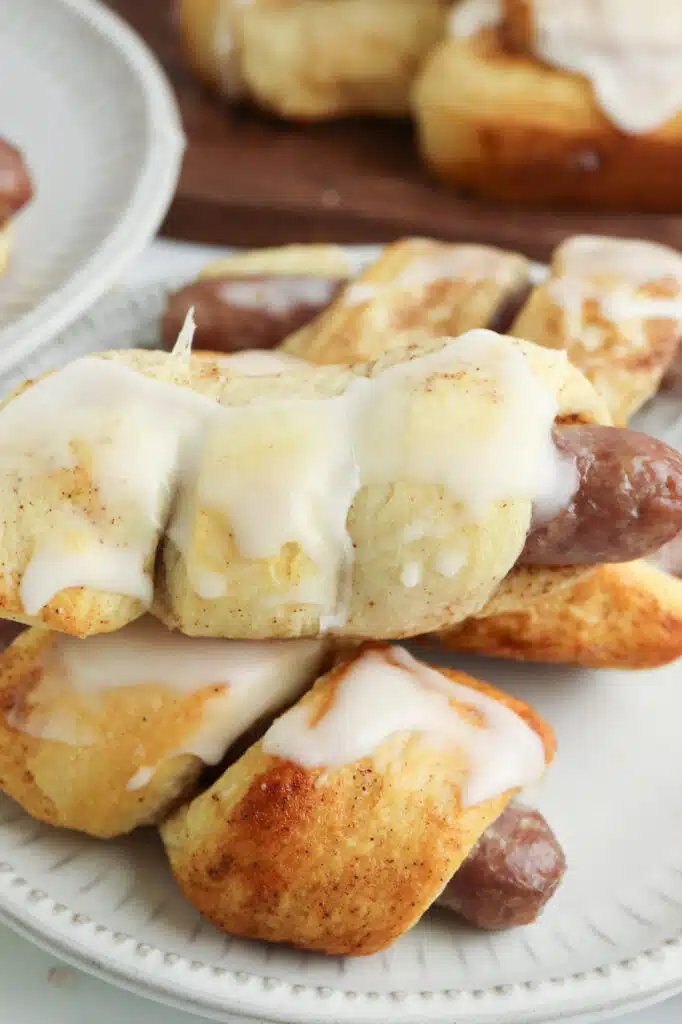 Cinnamon Roll Sausage Pigs in a Blanket Recipe
Makes 14 to 16 sausages | Prep time: 10 minutes | Cook time: 12 minutes
Ingredients
One 12-ounce package breakfast sausage links (14 to 16 sausages)
1 can cinnamon roll dough (we used Pillsbury Cinnabon Cinnamon Rolls with Icing)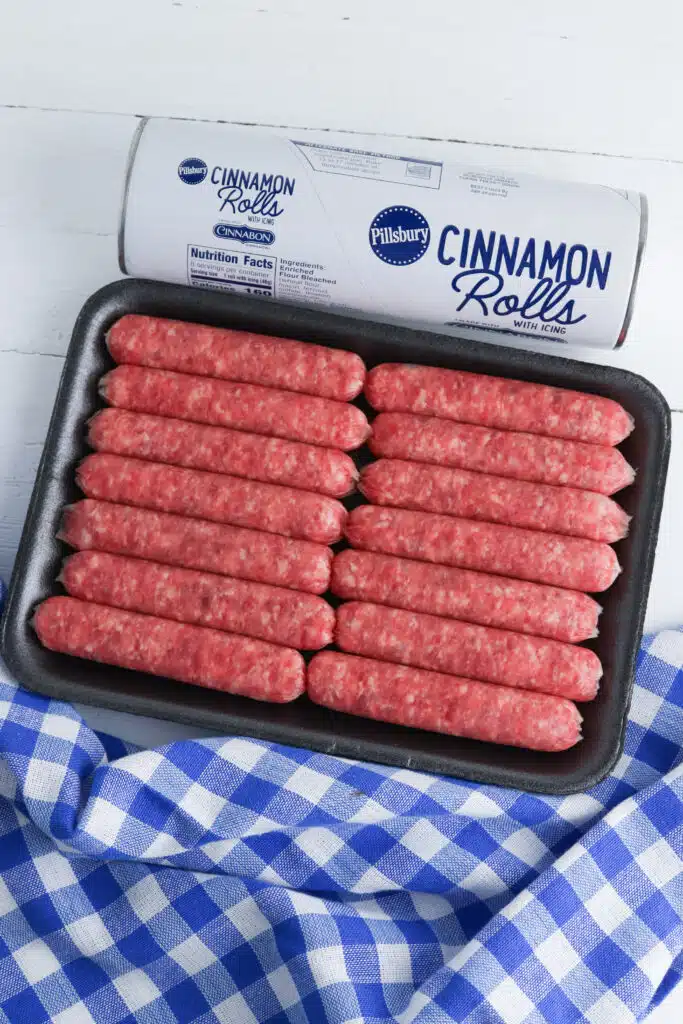 Instructions
Preheat over to 375 degrees.
Separate all of the cinnamon rolls in the package. Unroll each cinnamon roll to be flat.
Cut the rolls in half lengthwise, creating two strips from each cinnamon roll.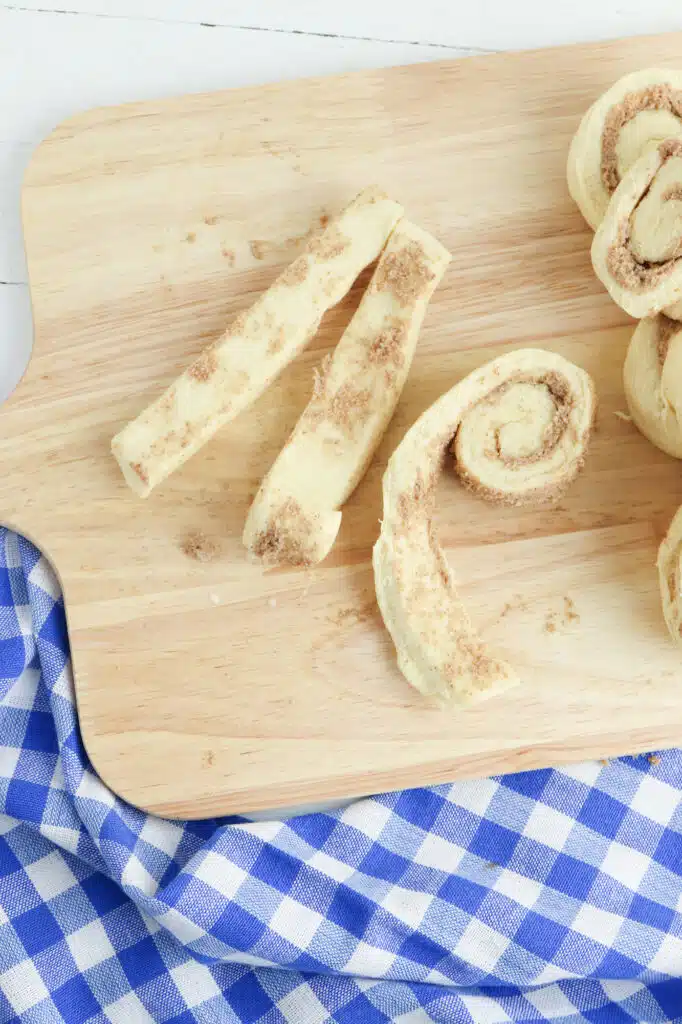 Carefully stretch each piece of dough a little bit and then wrap the dough around one sausage. Continue for all of the strips of dough.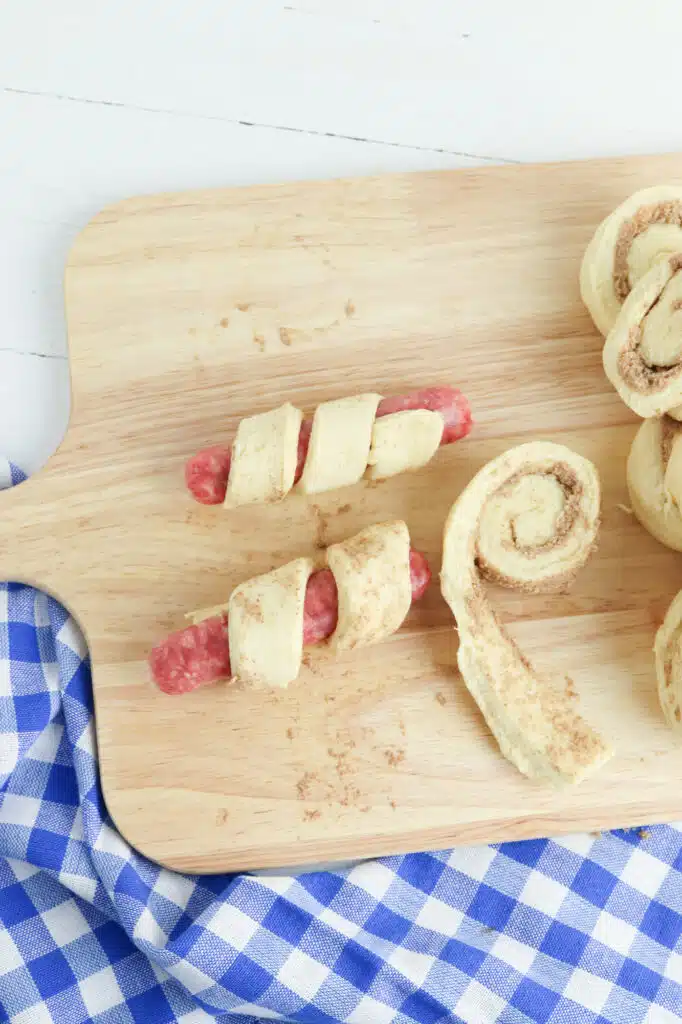 Place the wrapped sausages on a baking sheet lined with parchment paper.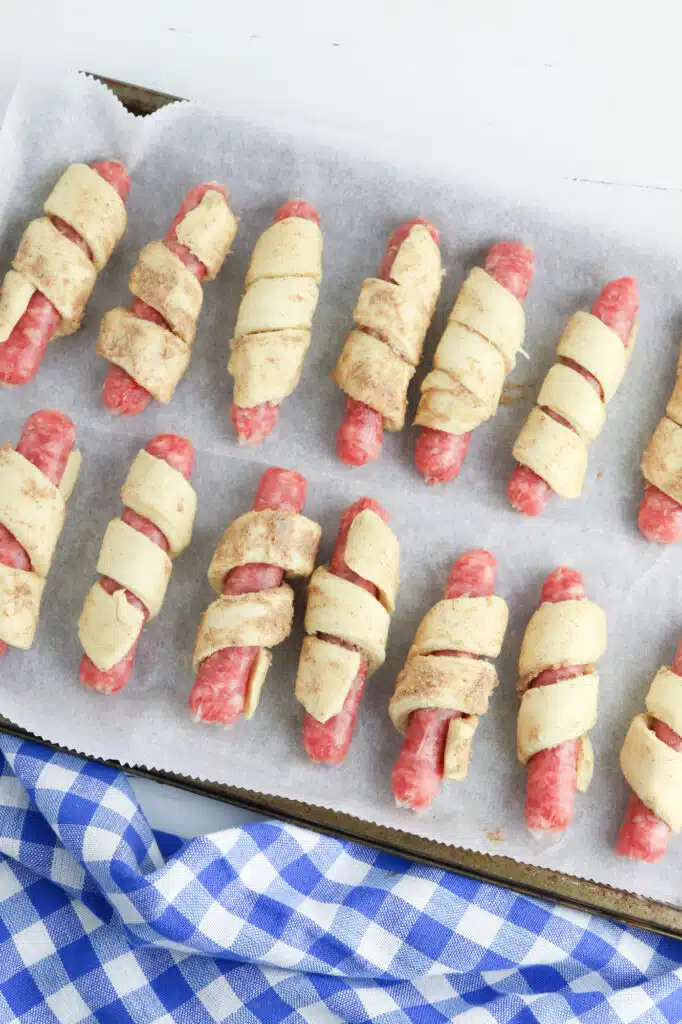 Bake in the preheated oven for 10 to 13 minutes, or until the cinnamon roll dough is golden brown.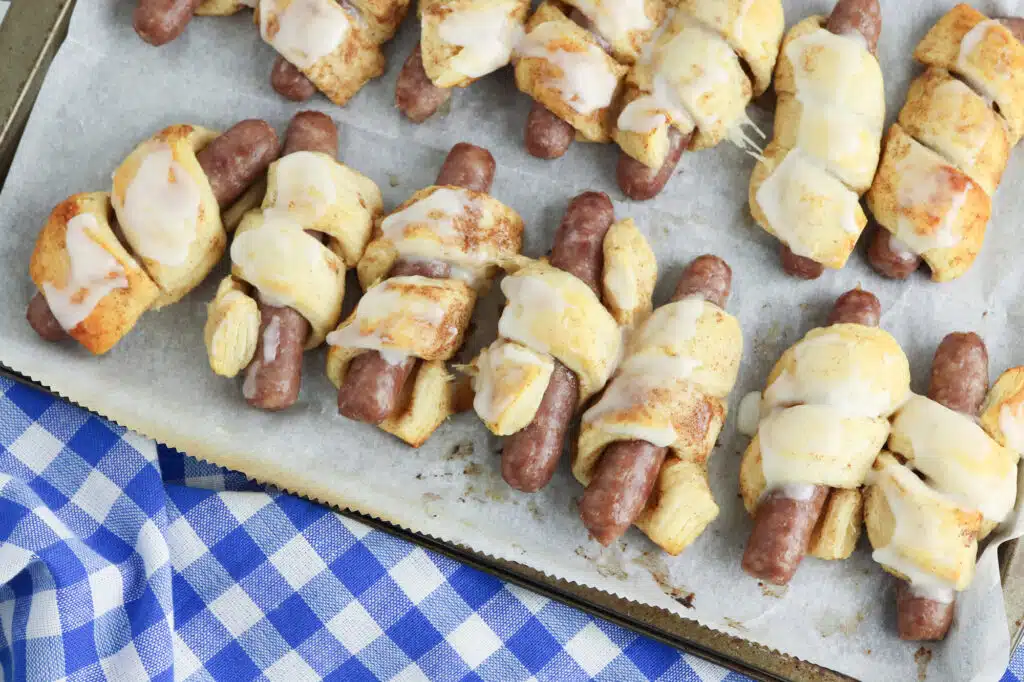 Using the icing glaze provided with the cinnamon rolls, brush the top of each roll with icing while warm.
Note: Depending on how many sausage links come in you pack, you might have more cinnamon rolls than sausage links. If so, you can cook the extra cinnamon rolls like normal on the same baking sheet.
If you like this cinnamon roll sausage pigs in a blanket recipe, be sure to see all of our camping recipes!