Is there anything more classic and comforting than a banana nut muffin for breakfast? Probably not!
Which is why we are sharing our homemade banana nut muffin recipe with you. These make-ahead muffins are the perfect camping breakfast to bring with you on the road.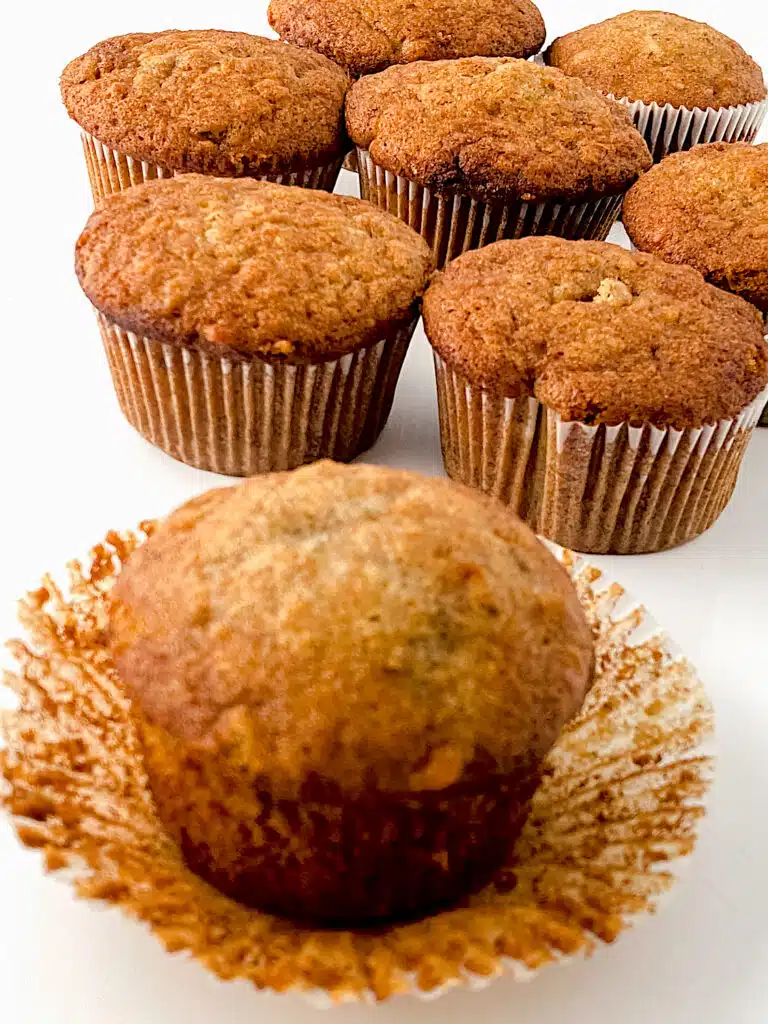 These muffins are delicious either warm or cold.
For extra protein, spread the muffin with peanut butter, almond butter or sunflower butter.
Want more camping breakfast recipes? Check out some of our other favorite foods to make:
How to Make Banana Nut Muffins
This recipe makes 12 standard sized muffins.
Ingredients
1/2 cup (1 stick) unsalted butter, softened
3/4 cup granulated sugar
1/4 cup packed brown sugar
2-3 large bananas
2 large eggs
3 Tbsp. whole milk
1 Tsp. vanilla
2 cups all-purpose flour
1 Tsp. baking soda
1 Tsp. baking powder
1 Tsp. ground cinnamon
1 Tsp. all spice
1/2 cup chopped walnuts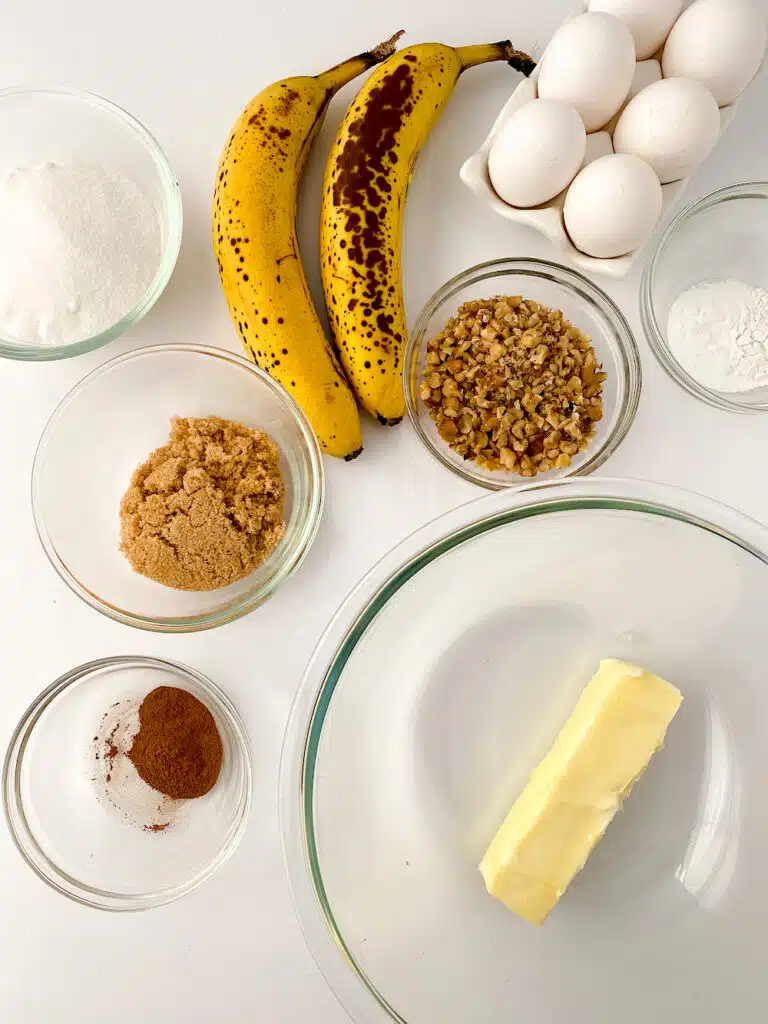 Instructions
Step 1
Preheat the oven to 350 degrees Farenheit. Line the muffin tin with paper liners or grease the tins if preferred.
Step 2
In a large bowl, cream the butter and sugar with an electric mixer until light and fluffy.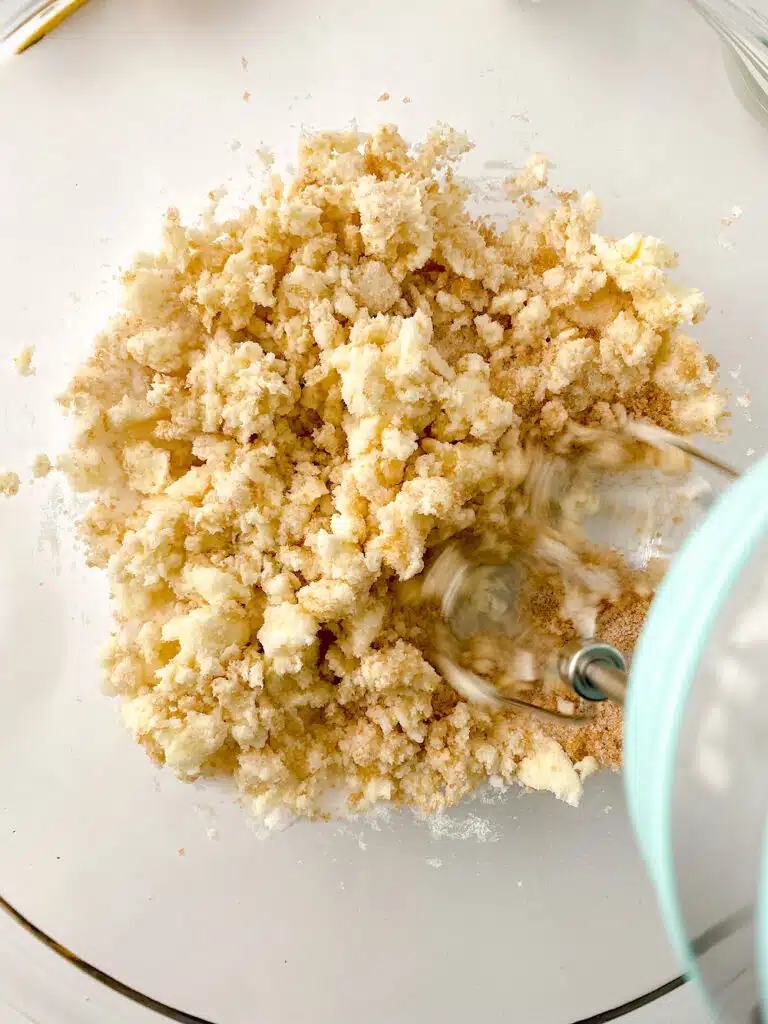 Step 3
Break or cut the bananas into large chunks. Add the bananas to the sugar mixture and mix together. Then add the eggs, milk, and vanilla extract and combine with an electric mixer.
The batter will be lumpy from the bananas which is fine.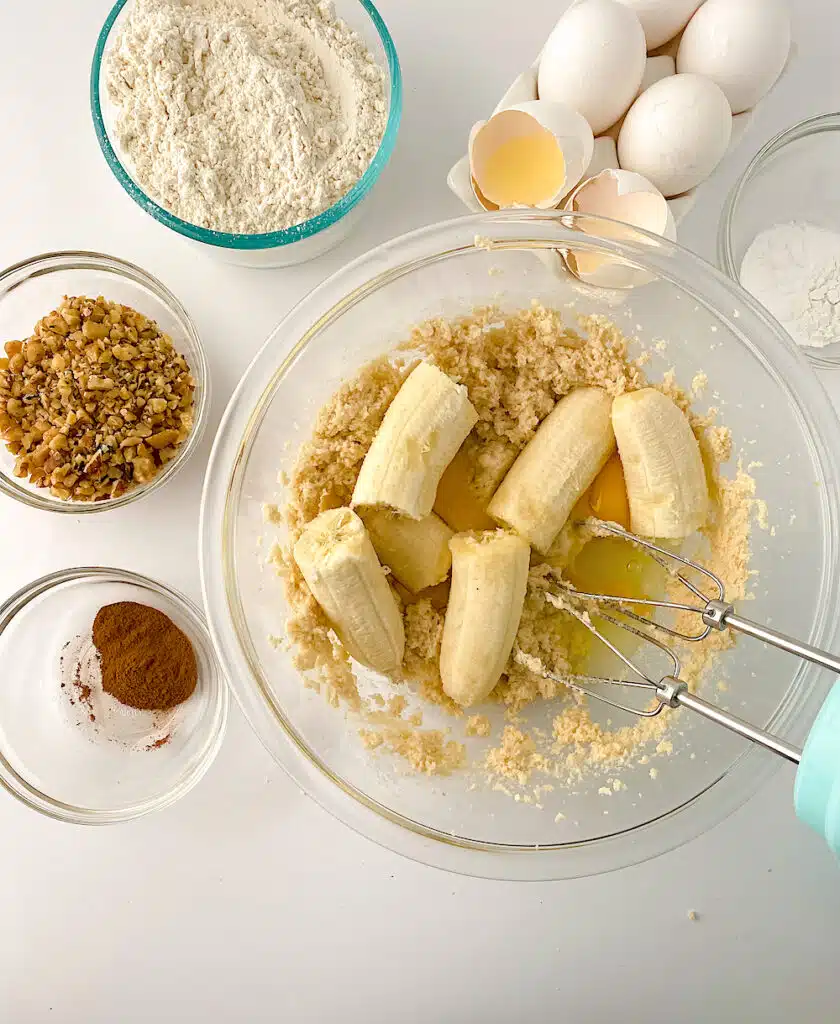 Step 4
Add flour, baking soda, baking powder, and the spices to the batter. Mix together with a spoon until the flour is thoroughly combined with the wet mixture.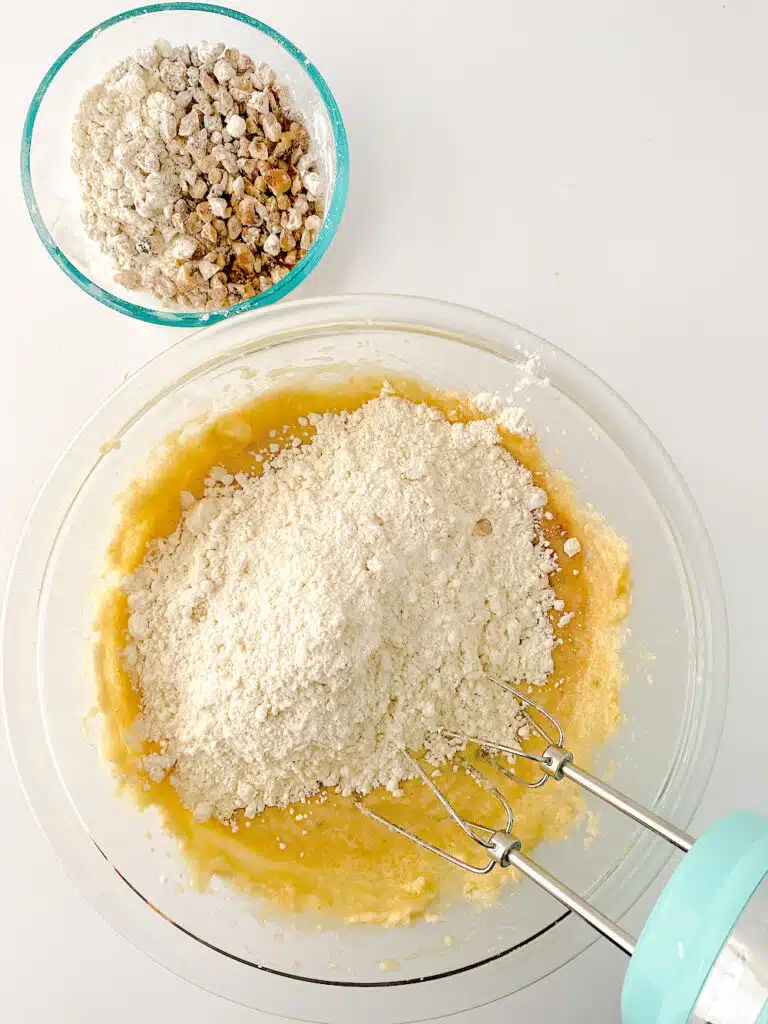 Step 5
Toss the walnuts in a little bit of flour to coats them. You can do this in a plastic bag or just stir together in a bowl. This is to keep the walnuts from sinking to the bottom of each muffin cup.
Stir the nuts into the batter.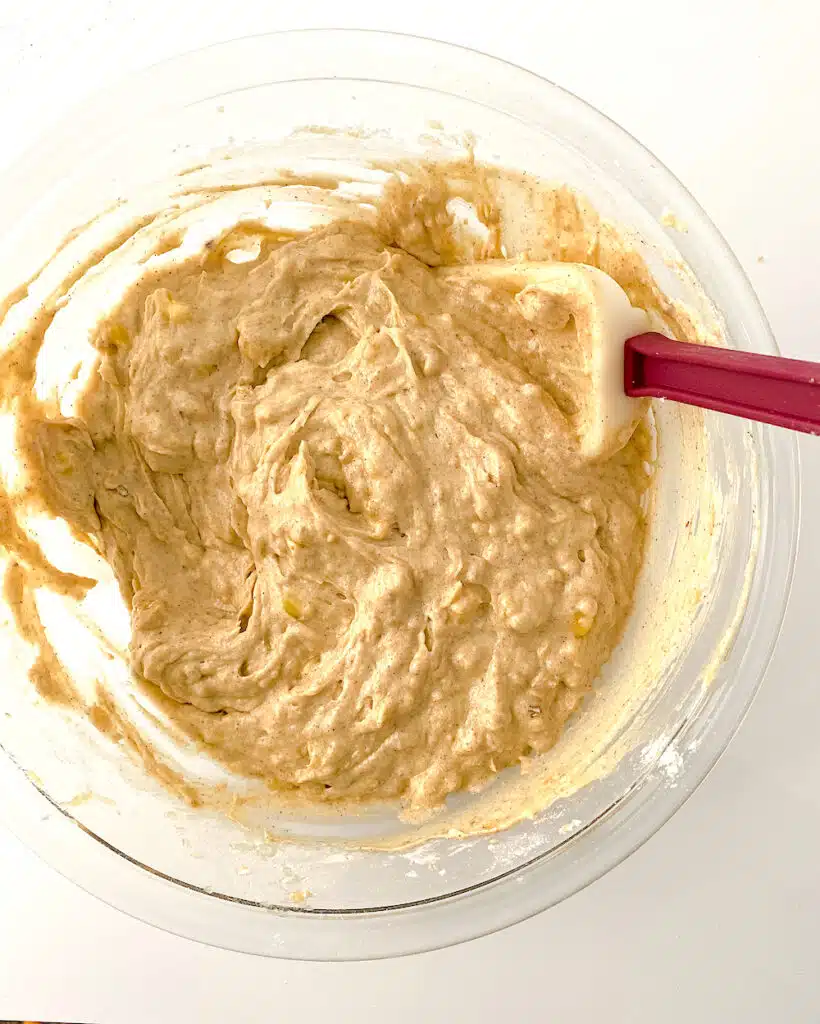 Step 6
Spoon batter into the muffin cups.
Bake for 18-20 minutes or until a toothpick comes out clean.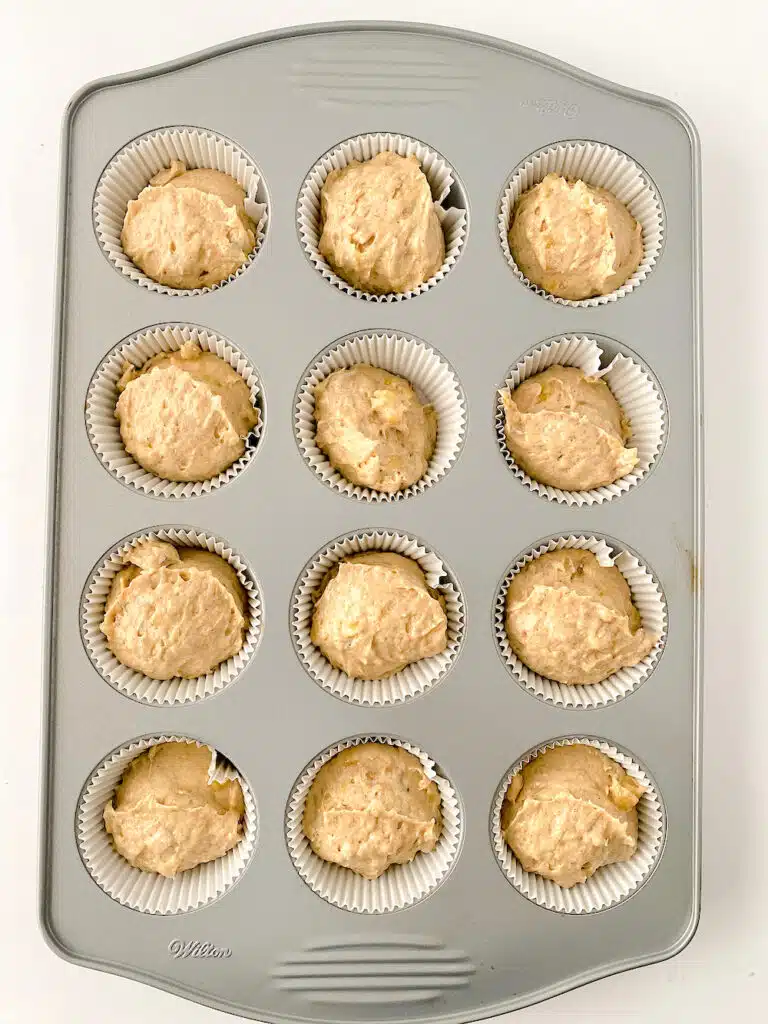 Then remove from the oven. Let the muffins cool on a cooling rack.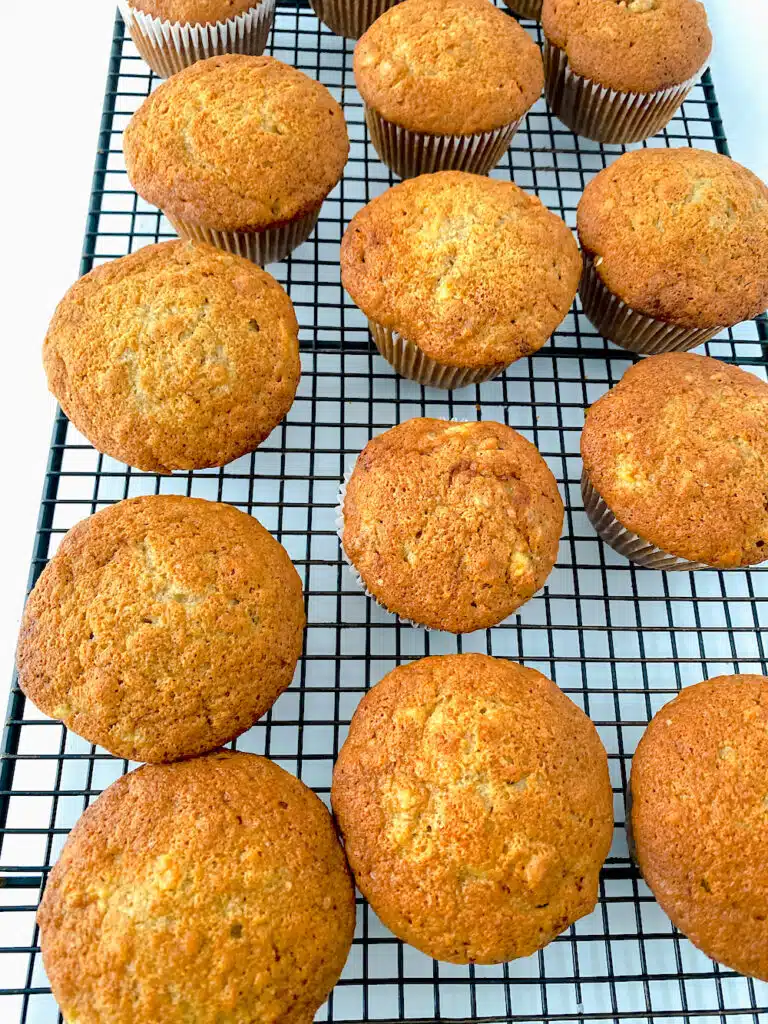 These easy banana nut muffins are just one of the many camping recipes we have to enjoy good food while traveling!
You might also like our make-ahead bacon, egg and cheese breakfast burritos.