Breakfast sausage meatballs are such a fun and easy camping meal to make ahead. These meatballs are actually perfect for any time of the day for a quick and hearty meal.
We love this breakfast meatballs recipe because it can be made ahead of time and refrigerated or frozen until your camping trip.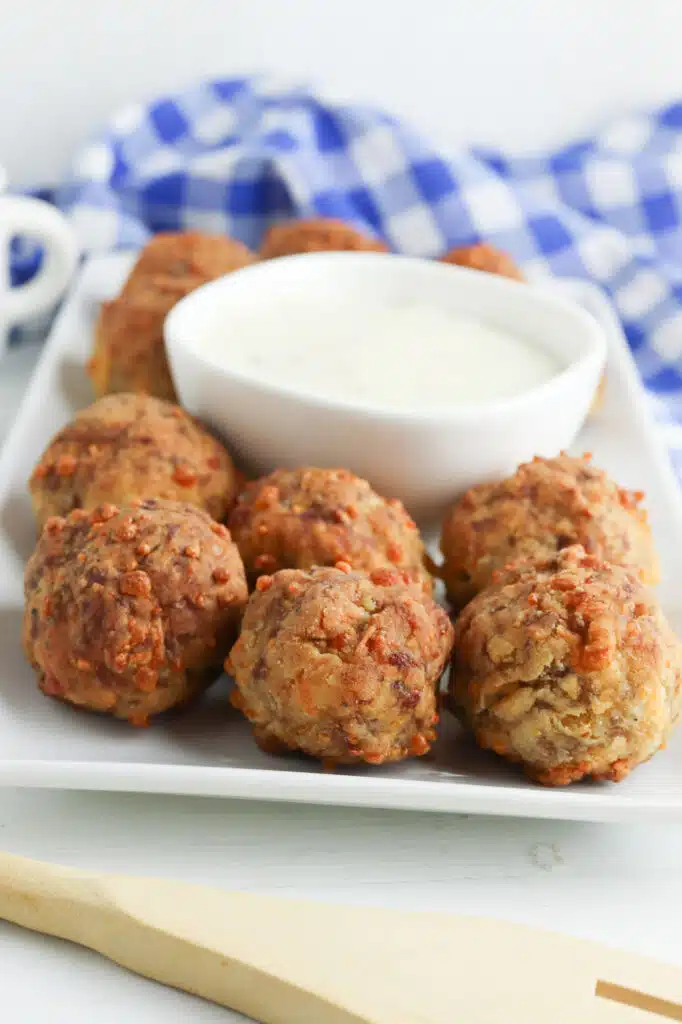 Be sure to see all of our make ahead breakfast recipes for camping!
These are actually a great take-along breakfast for travel days, too, if you serve them without the gravy.
This can be one of those fun recipes that you make for your camping adventures. Kids will love the novelty of eating meatballs for breakfast. Especially if they can eat them as finger foods (which is totally fine)!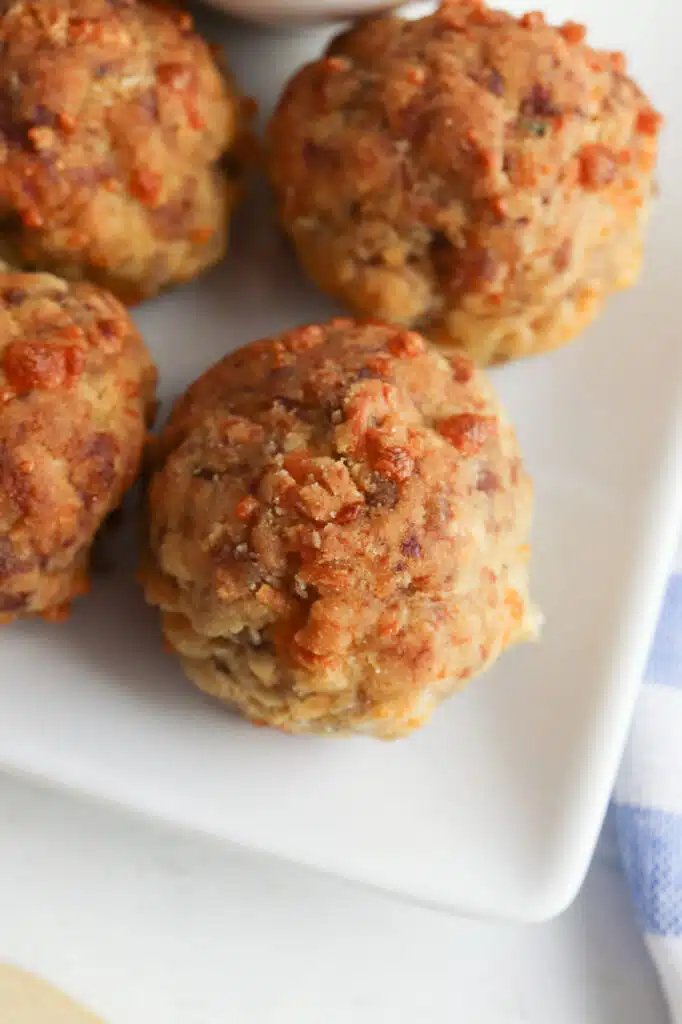 Helpful Tips
We paired these sausage meatballs with a white gravy, however you don't have to make the gravy if you do not want to.
The simple flour, milk and butter gravy is quick and easy. It will require seasoning if you want a bold taste, but adding garlic salt, cracked pepper or even a bit of hot sauce can definitely create a dipping sauce that you love.
We do not suggest making the gravy ahead of time. We have never had success with making a flour and milk-based gravy and keeping it for days in the refrigerator because it always separates. If you want the gravy, it can easily be made at the campsite in a small saucepan on your cook stove, griddle or even over the campfire.
Make these breakfast meatballs ahead of time and refrigerate for up to 4 days. You can pack them in a camping cooler to eat during the first few days of your trip.
If you are always short on time before leaving for your camping adventure, then make a batch of these and freeze them up to 3 months before you use them. You can then take them out of the freezer and put them in your refrigerator to defrost while you travel to your campsite.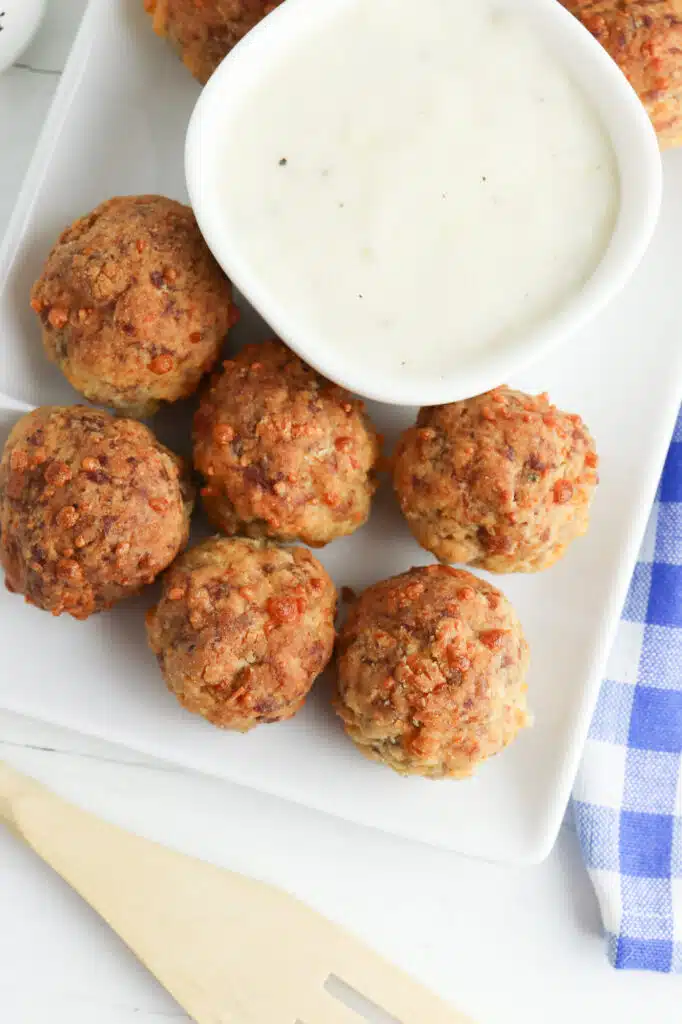 If you love sausage, be sure to see our easy cinnamon roll sausage pigs in a blanket recipe.
Breakfast Meatballs Recipe
Makes 24 meatballs | Prep time: 10 minutes | Cook time: 25 minutes
Ingredients
2 Cups Bisquick
1/2 cup milk
1 Pound ground breakfast Sausage
2 cups shredded sharp cheddar cheese
Gravy Ingredients
1/4 cup butter
1/4 cup flour
2 cups milk
Salt and pepper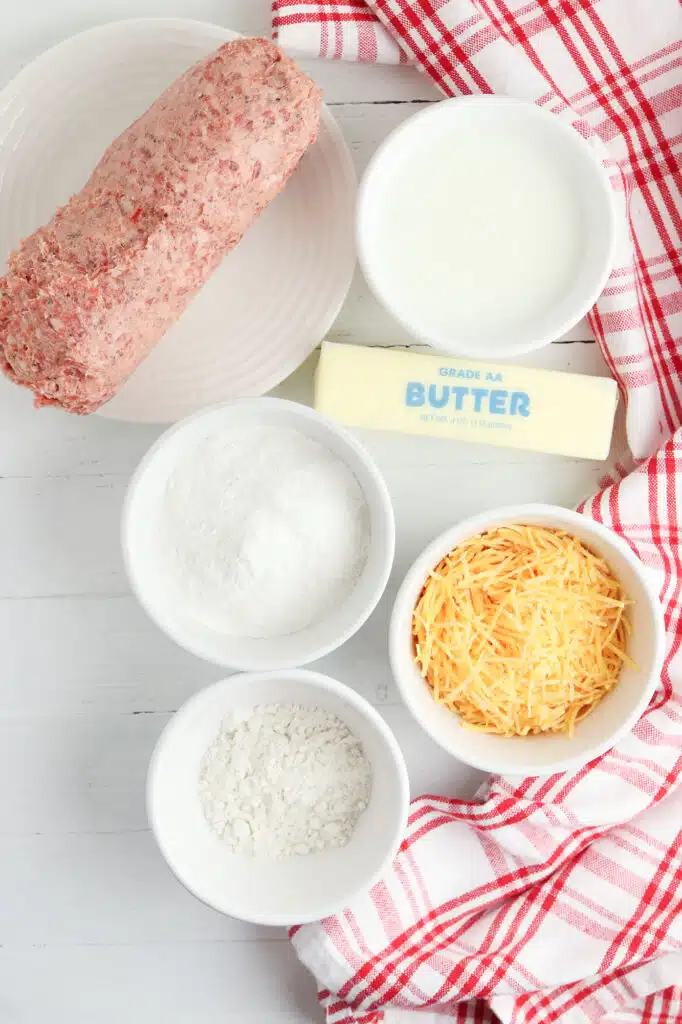 Instructions
Making the Meatballs
Preheat oven to 350 degrees.
In a large bowl, stir together the Bisquick, milk, sausage, and cheese until completely mixed together.
Using a small ice cream scoop or a large spoon, get a spoonful of mixture and roll into a ball. You will be making about 2 dozen balls.
Place the meatballs on a baking sheet lined with parchment paper.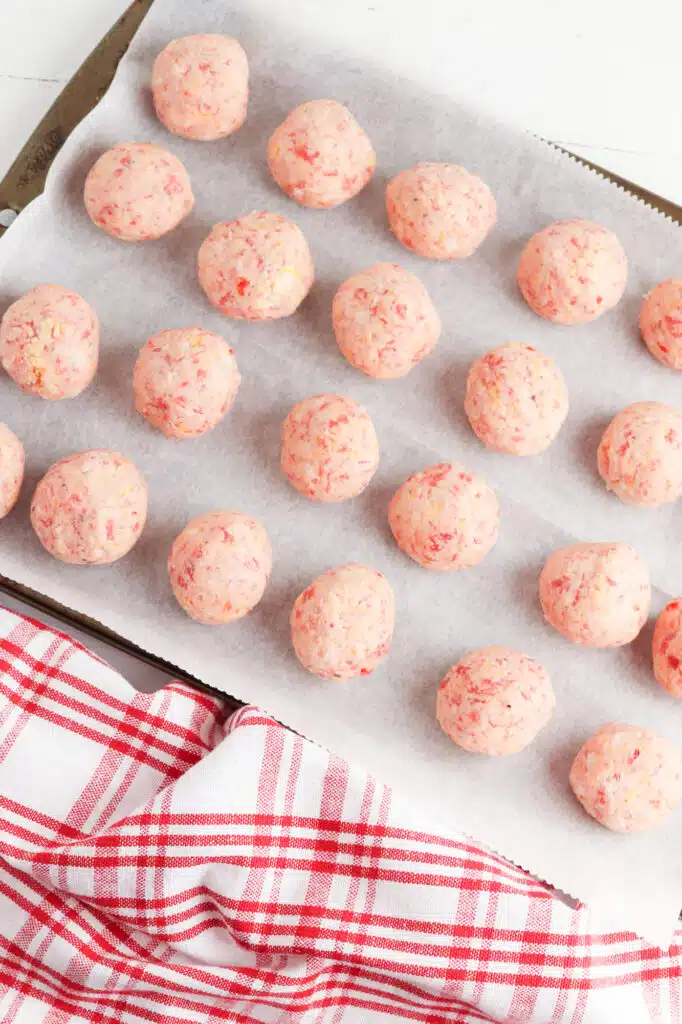 Bake for 20 to 25 minutes or until cooked through.
If not eating immediately, refrigerate or freeze them in a zip-top plastic bag as soon as they have cooled.
Making the Gravy
While the meatballs cook, you can start making the gravy if you will be eating the meatballs after they come out of the oven. If you plan on refrigerating or freezing the meatballs, do not make the gravy until you are ready to serve it.
Heat the butter in a skillet over medium heat.
Once the butter has melted, add the flour into the pan. Whisk the two ingredients together and continue whisking until the mixture begins to brown slightly (see the edge of the mixture in the picture below).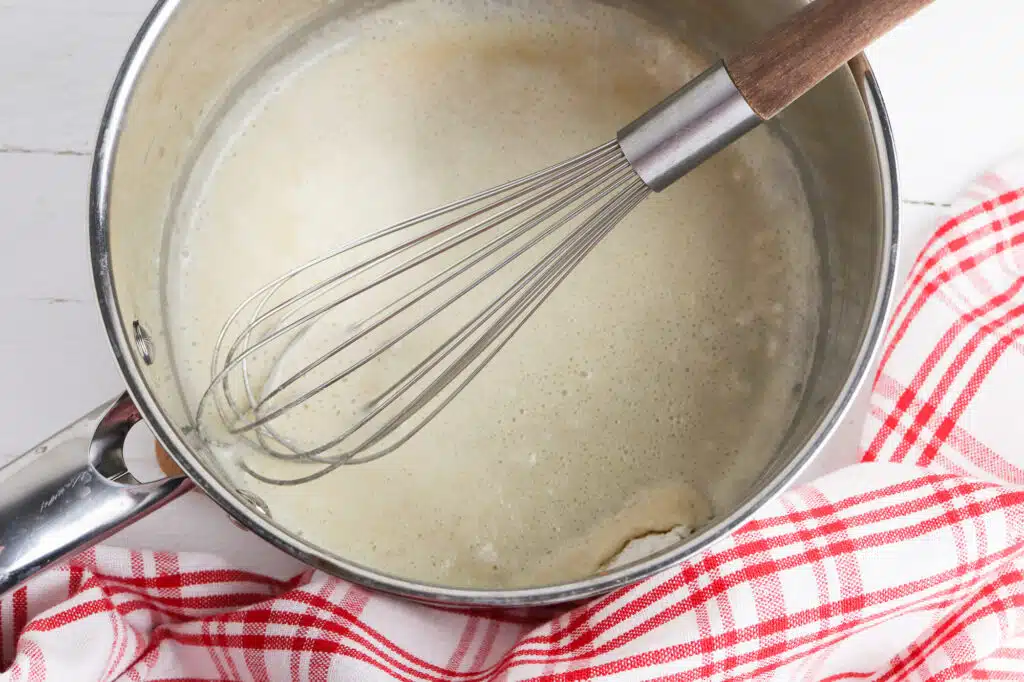 Slowly add the milk to the pan, whisking continuously. Allow the white gravy to simmer on low heat for about 5 to 10 minutes while whisking constantly. Keep whisking until the mixture is thickened.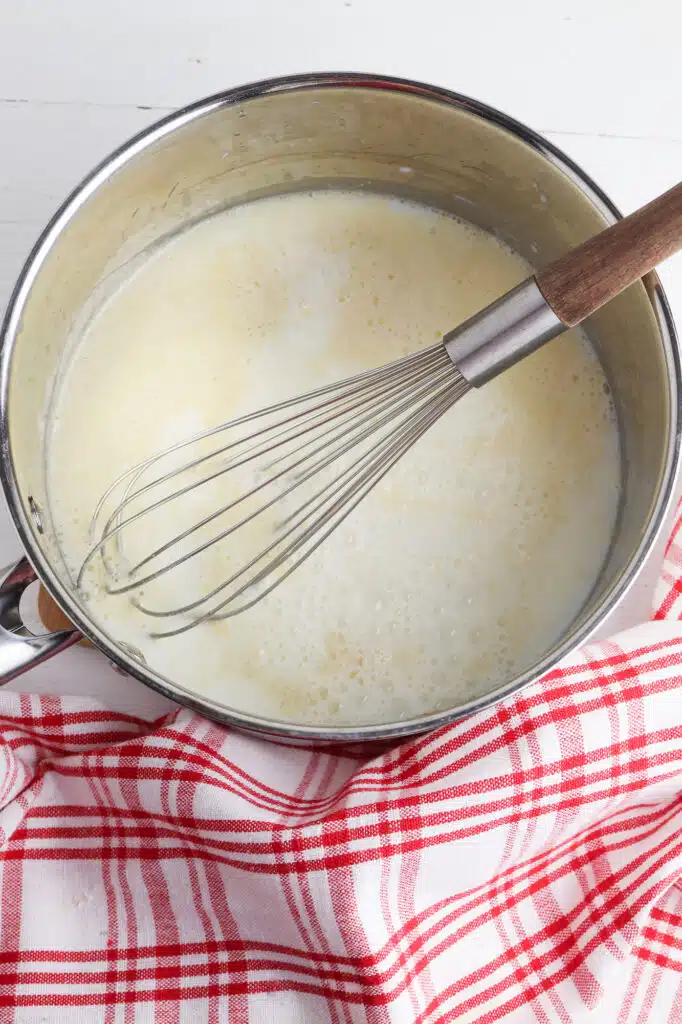 Add salt and pepper to the gravy as desired. Serve immediately with the meatballs, either as a dipping sauce on the side or coating all of the meatballs with the gravy.
Reheating Instructions
To reheat, you can microwave the meatballs for about a minute on a microwave-safe plate. You could also put these in a foil packet and heat over the campstove or in hot coals until warmed through.
Personally, we love cooking meatballs while camping with our portable oven. This is the way that I cook Italian meatballs for hot subs on travel days. All you need is an electrical outlet to make hot meals. See our YouTube video showing our favorite portable oven options.
---
Want more great make-ahead camping breakfast ideas? Check out these recipes: