An easy pasta salad is perfect for BBQs, tailgating or travel day meals. This tortellini pizza pasta salad reminds us of a slice of Supreme pizza, but it is much easier to make!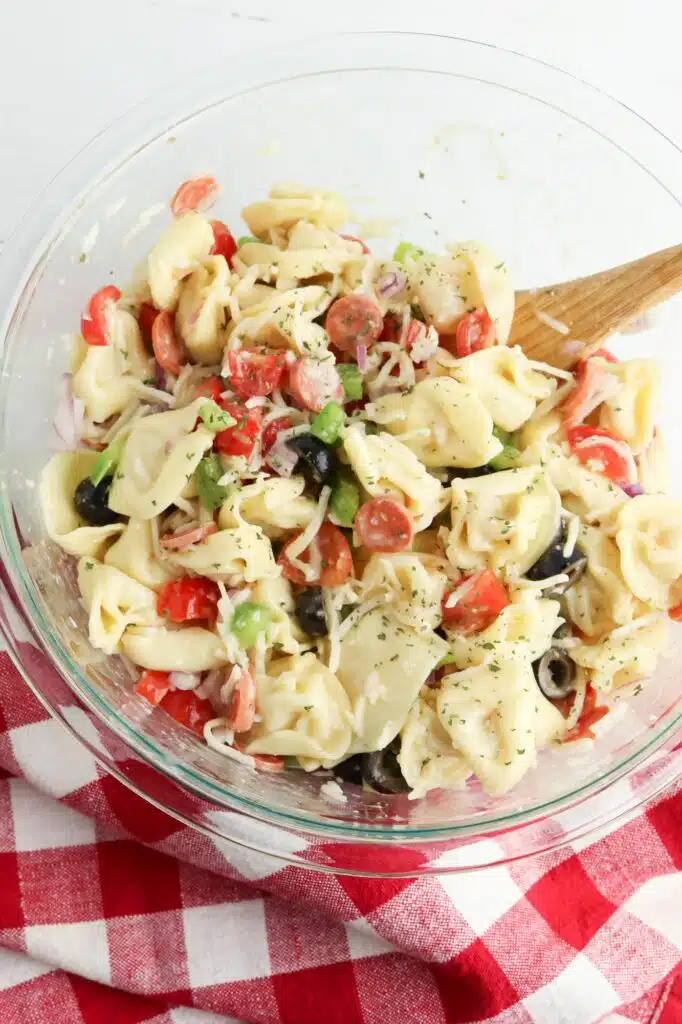 Want more recipes that taste like pizza? Why not try these easy variations: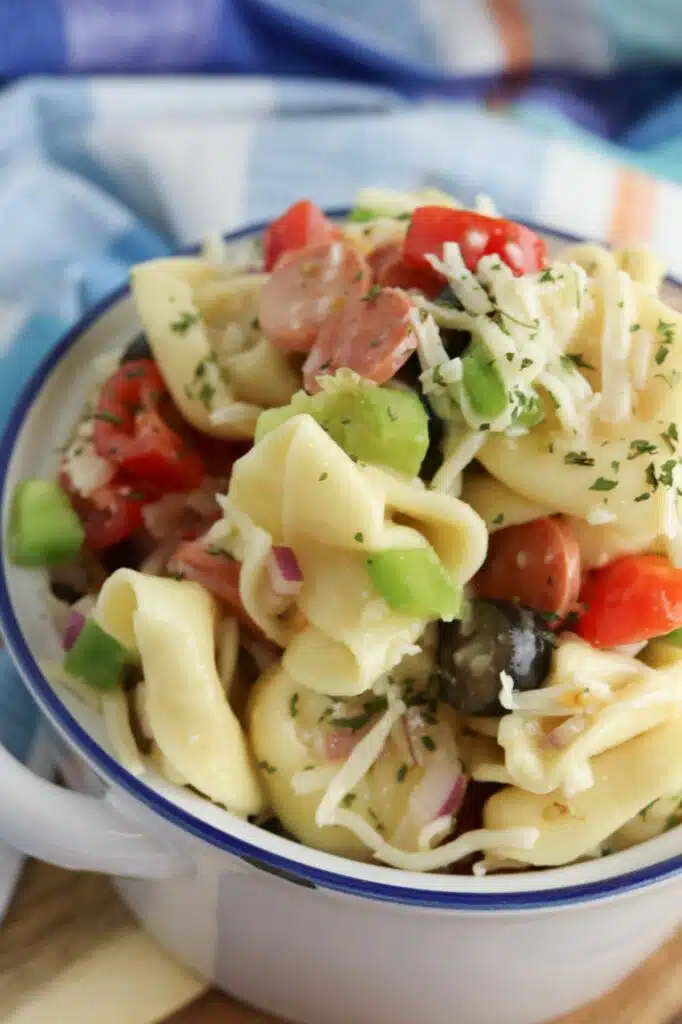 Tortellini Pasta Salad Recipe
Makes 10 servings | Prep time: 5 minutes | Chill time: 1 hour
Ingredients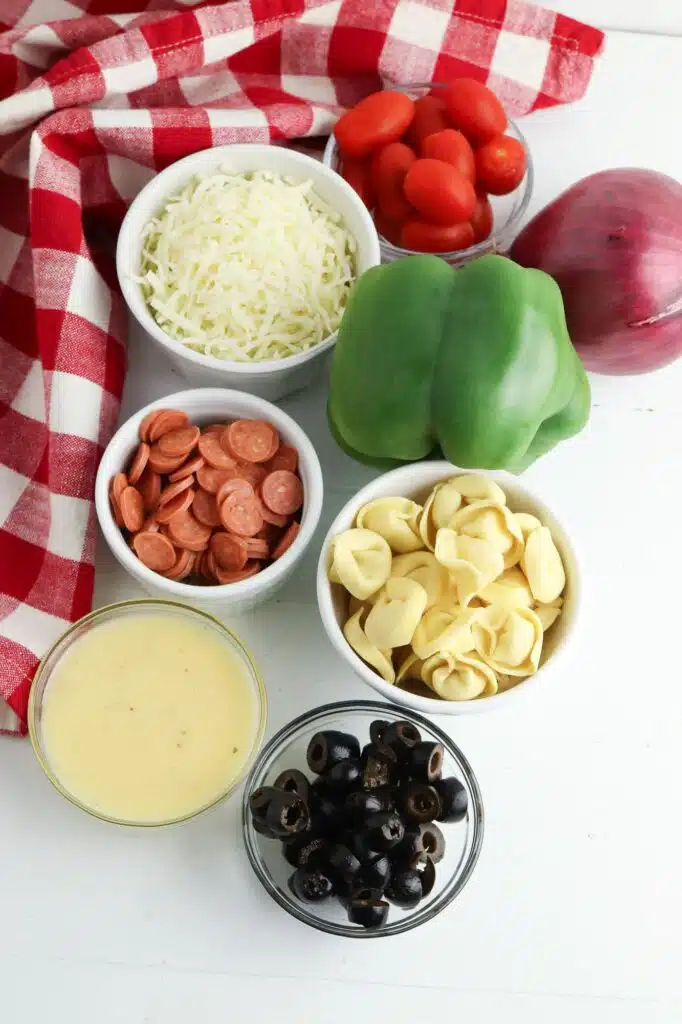 Instructions
Step 1
Prepare the tortellini according the package instructions, then drain and rinse in cold water.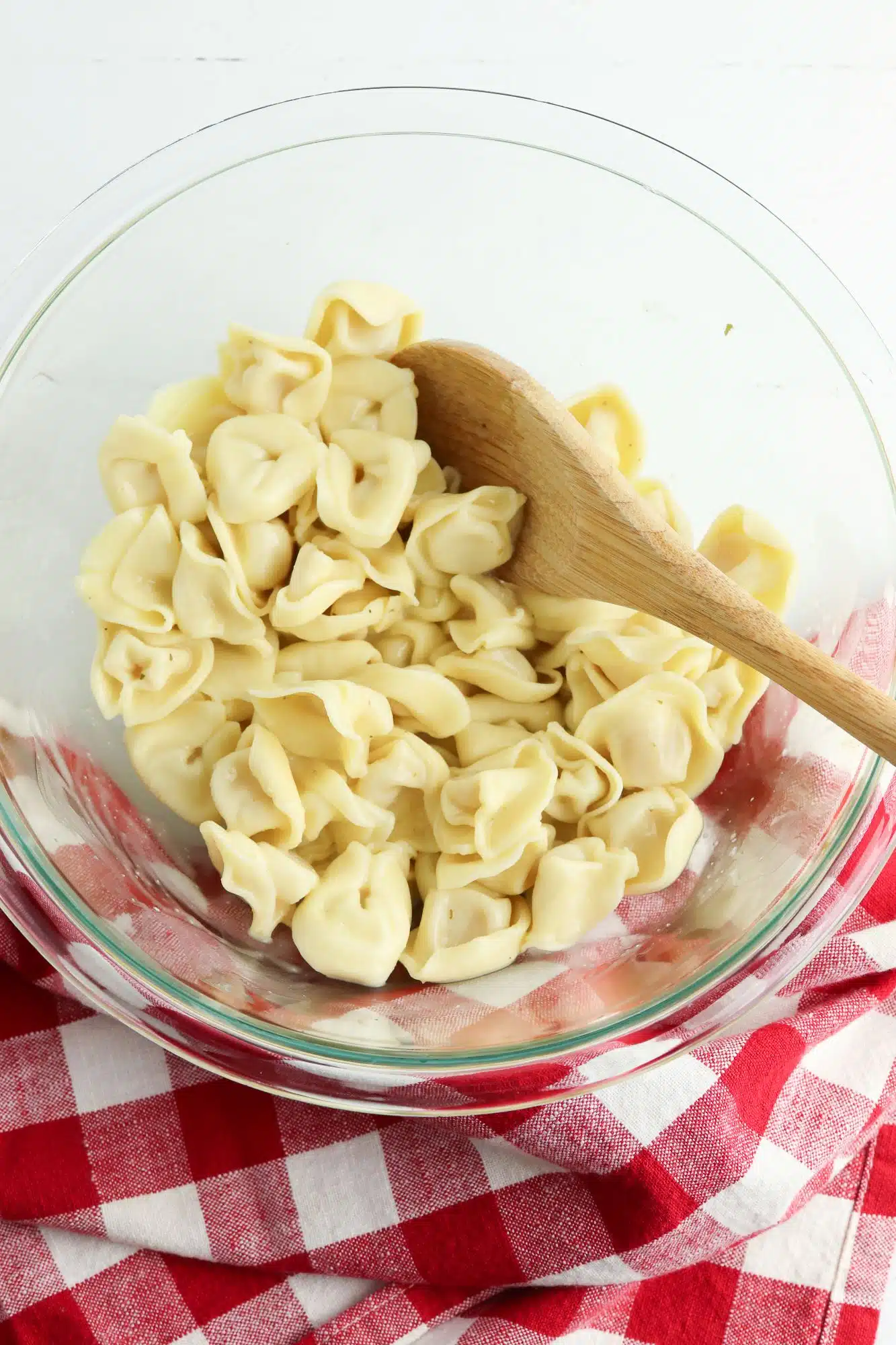 Step 2
Toss the cooked tortellini in half of the salad dressing.
Set aside to cool while you prep the rest of the ingredients.
Step 3
When the pasta is cooled, add the remaining salad dressing, pepperoni, mozzarella cheese, bell pepper, onion, and black olives.
Carefully stir the ingredients together until well mixed.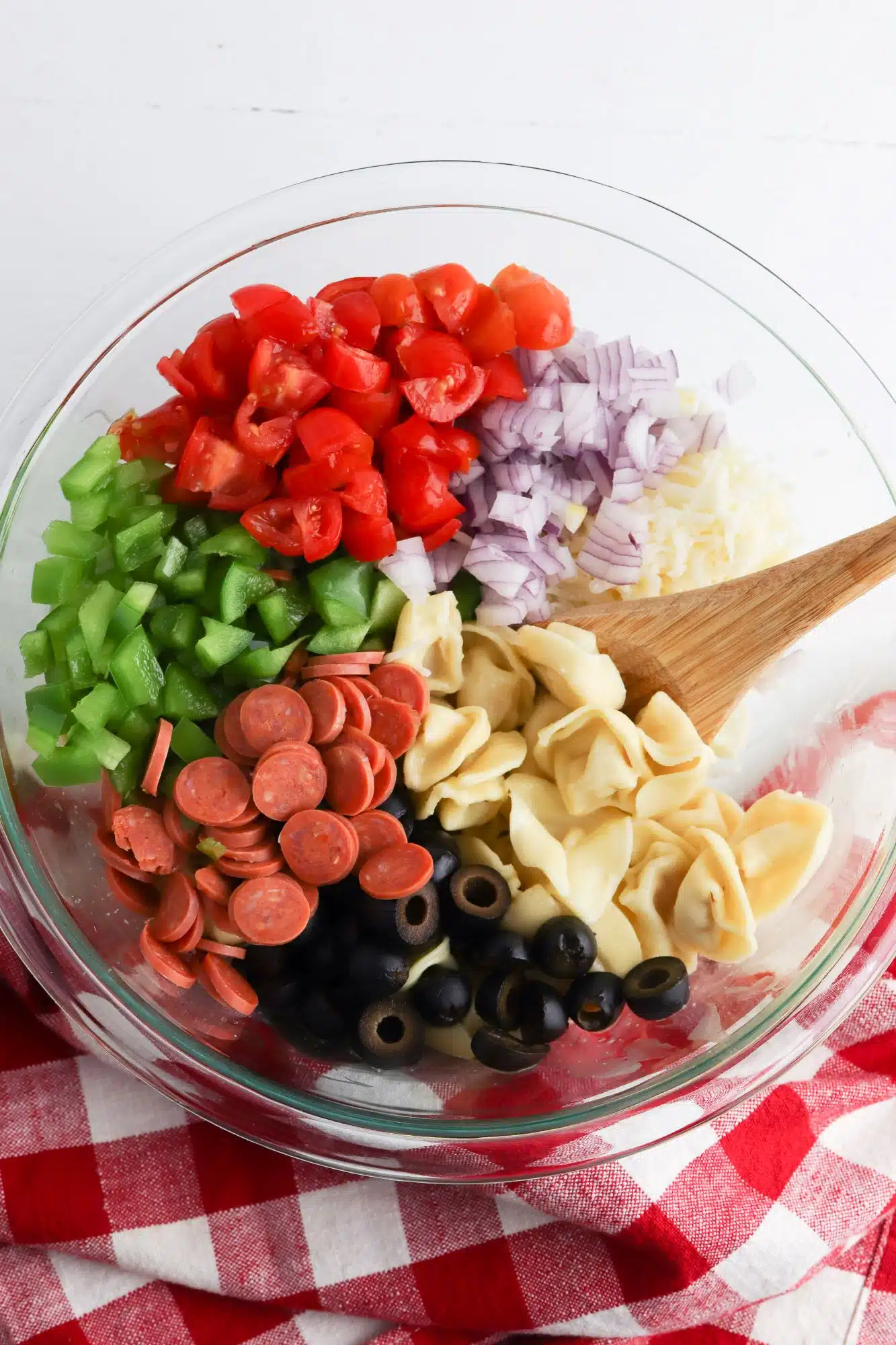 Step 4
Cover the bowl and refrigerate for at least one hour.
Stir the pasta salad again before serving.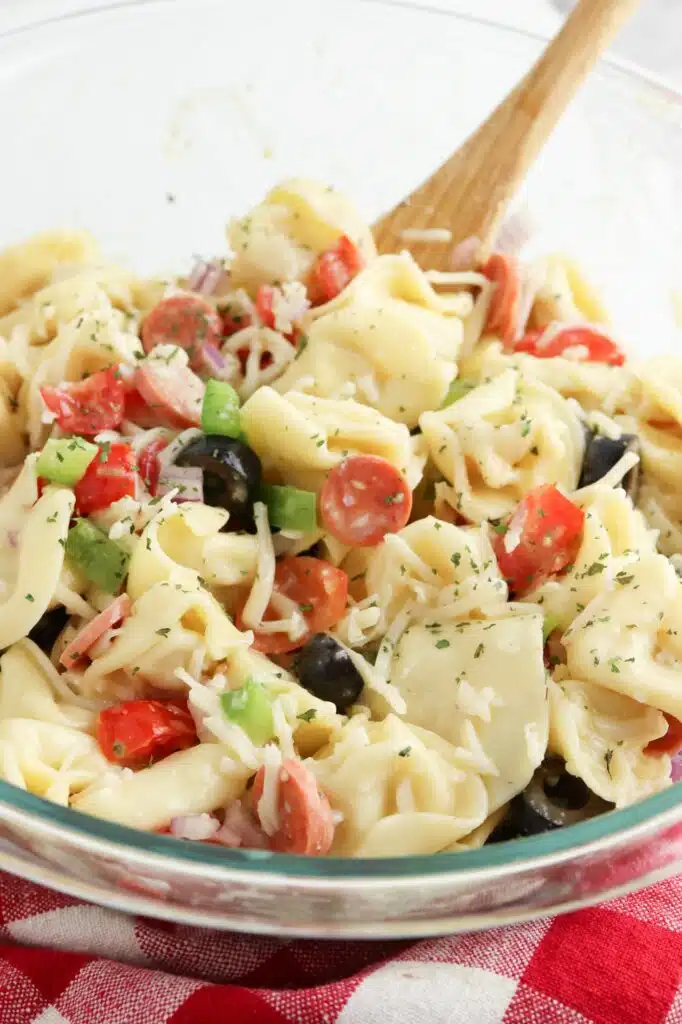 Want more easy sides? Check out these side dish recipes: