When you want an easy appetizer that looks impressive but was incredibly easy to make, then you want to make our BBQ Jalapeño Poppers! Trust us!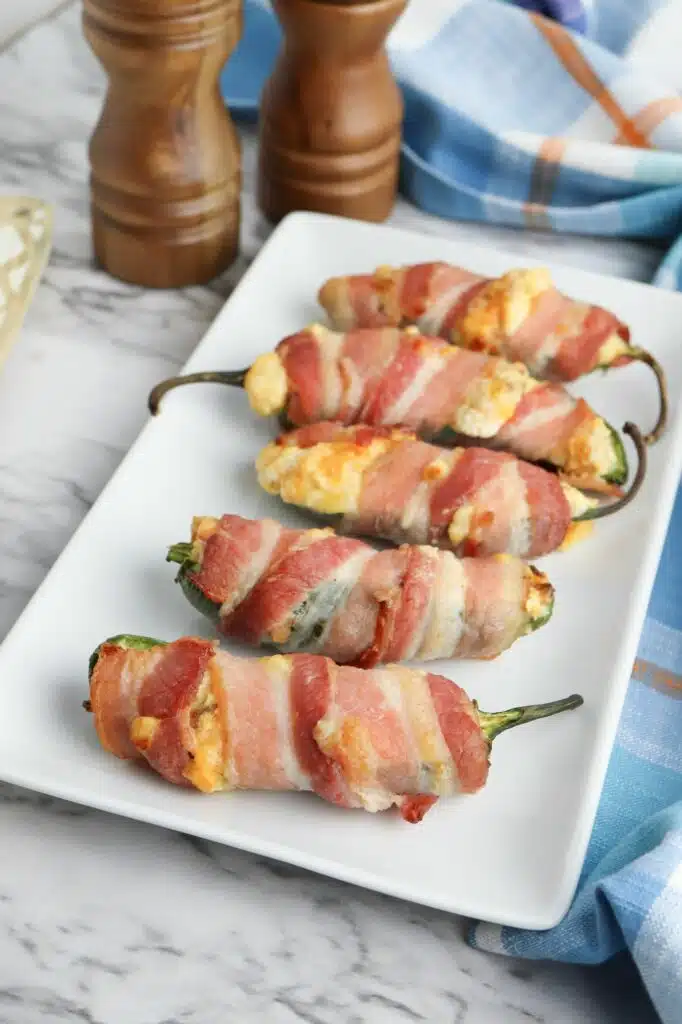 Most people (ourselves included) think that Jalapeno poppers must be difficult to make. We used to think so, too, until we came up with this super simple way to make cheese stuffed jalapeno poppers that can be made in 3 simple steps!
These are perfect appetizers for:
Picnics
Tailgating
BBQs
Game Day
We also love that these can be made in an RV toaster oven if you don't want to use a large oven. Just make them in small batches.
Why You Will Love This Recipe
3 Easy steps is all it takes to make these poppers!
You can use leftover pulled pork from another meal, or buy ready-made pork to use.
A little bit spicy for those that love heat!
Many of the ingredients can also be used to make bacon and cheese stuffed celery, which are perfect appetizers for those that don't like spicy foods.
BBQ Jalapeno Poppers Recipe
Makes 16 jalapeno poppers | Prep time: 10 minutes | Cook time: 25 minutes
Be careful when removing the seeds! Just make sure not to touch your eyes when removing the seeds, and wash your hands with soap and water afterwards.
Ingredients
8 jalapenos, halved with seeds removed
1 cup cooked pulled pork
1 tablespoon BBQ seasoning
8 ounces cream cheese
1 cup shredded cheddar jack cheese
16 slices bacon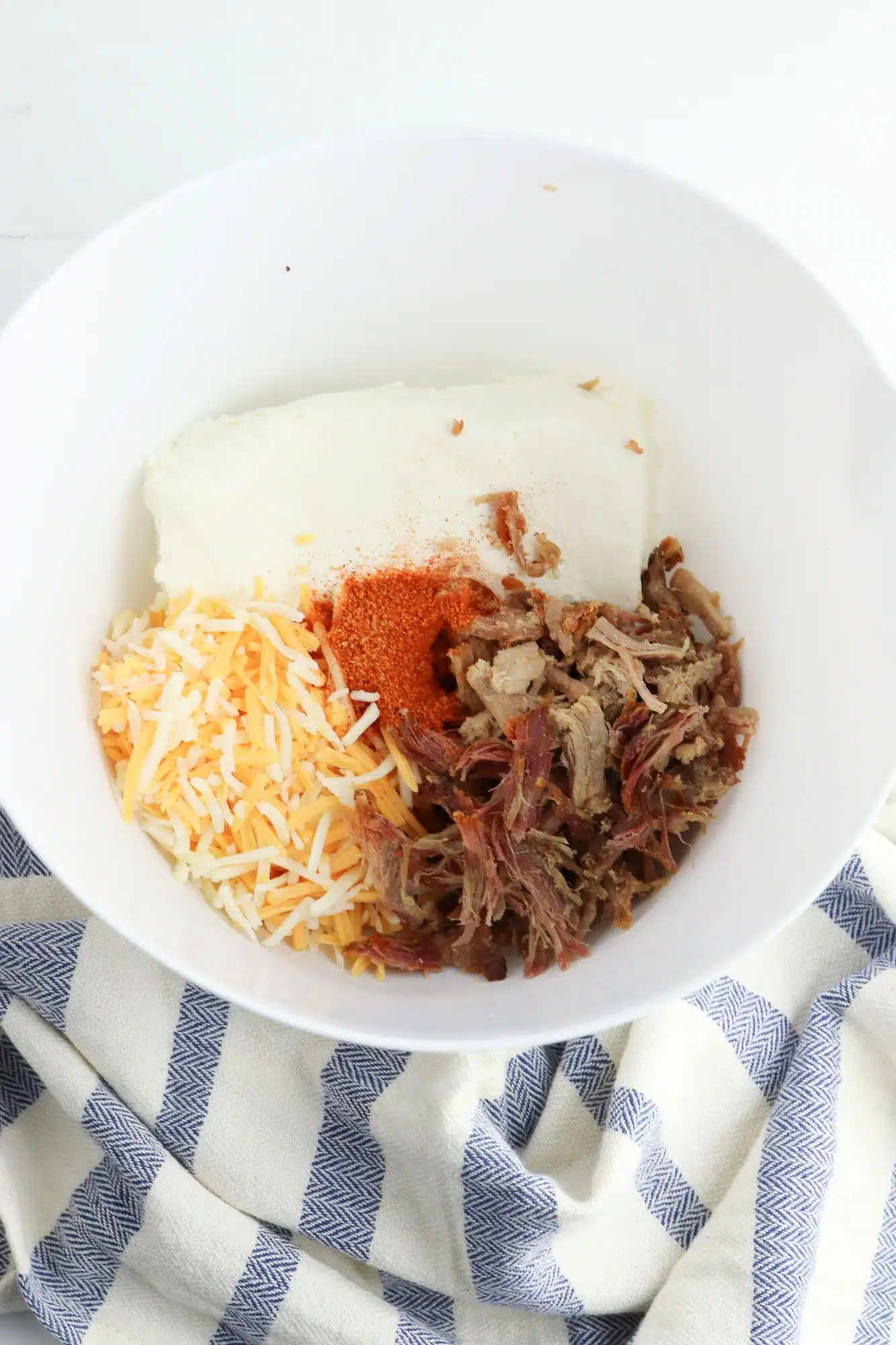 Instructions
Step 1
Preheat the oven to 400 degrees.
Stir together the pulled pork, cream cheese, shredded cheese, and BBQ seasoning.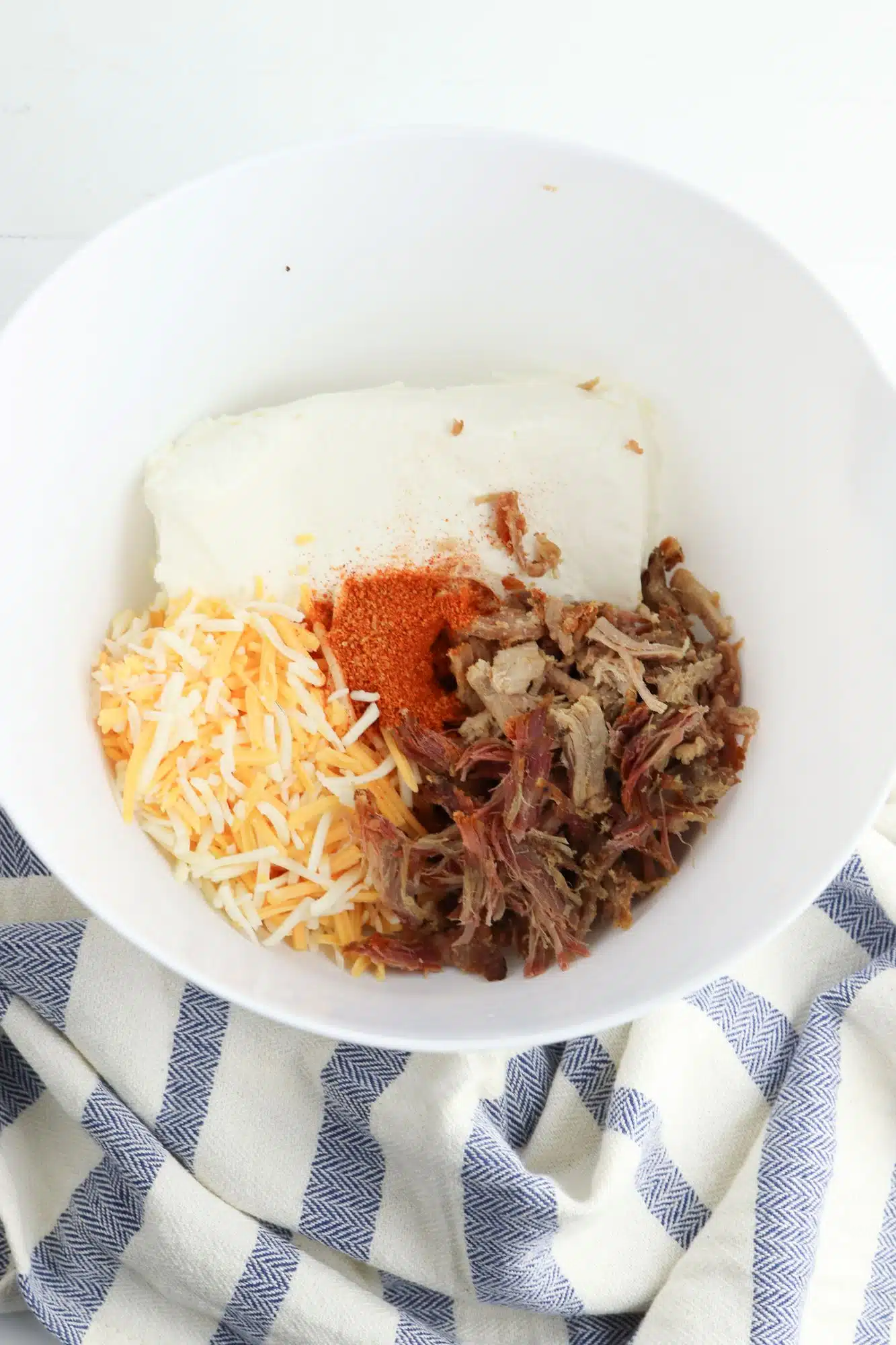 Step 2
Fill each pepper with the BBQ mixture.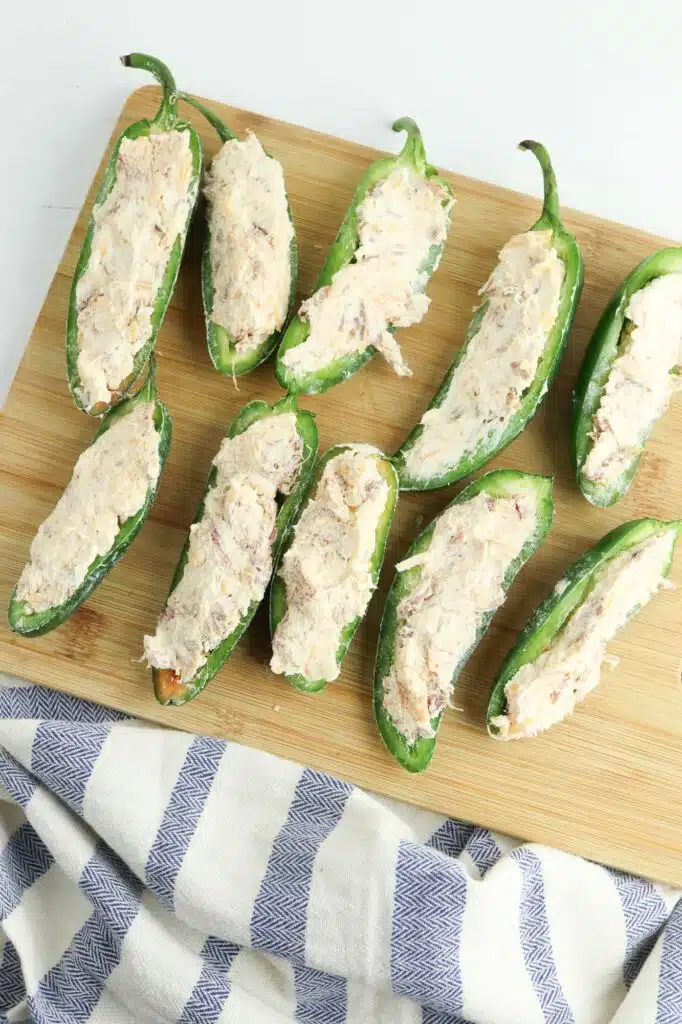 Then wrap a piece of bacon around each pepper.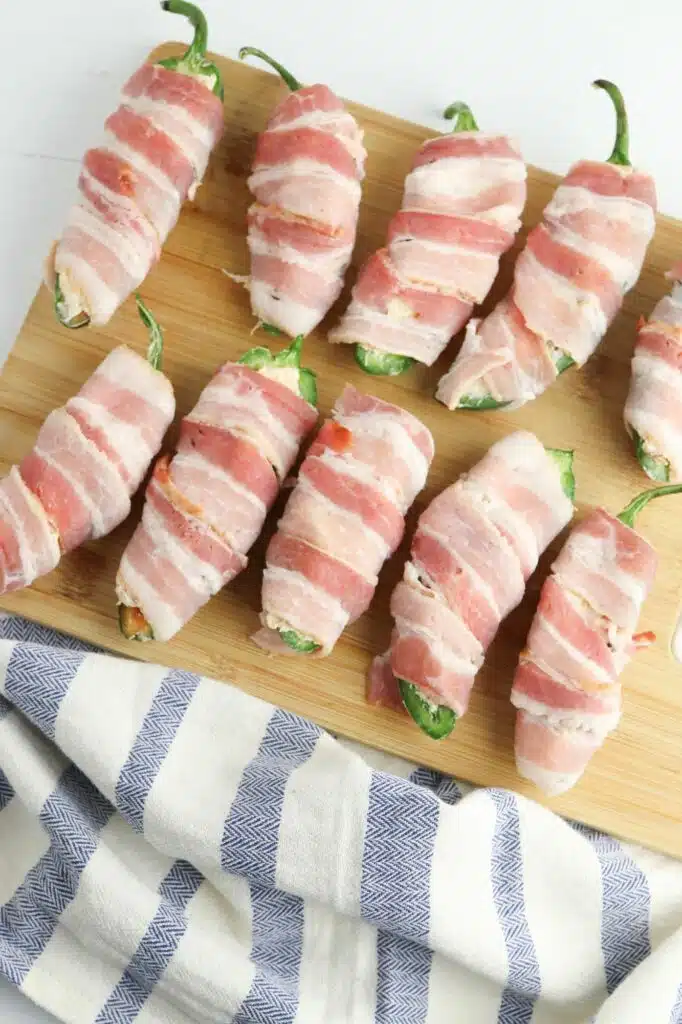 Step 3
Place a wire rack on top of a baking sheet, then place the peppers on top.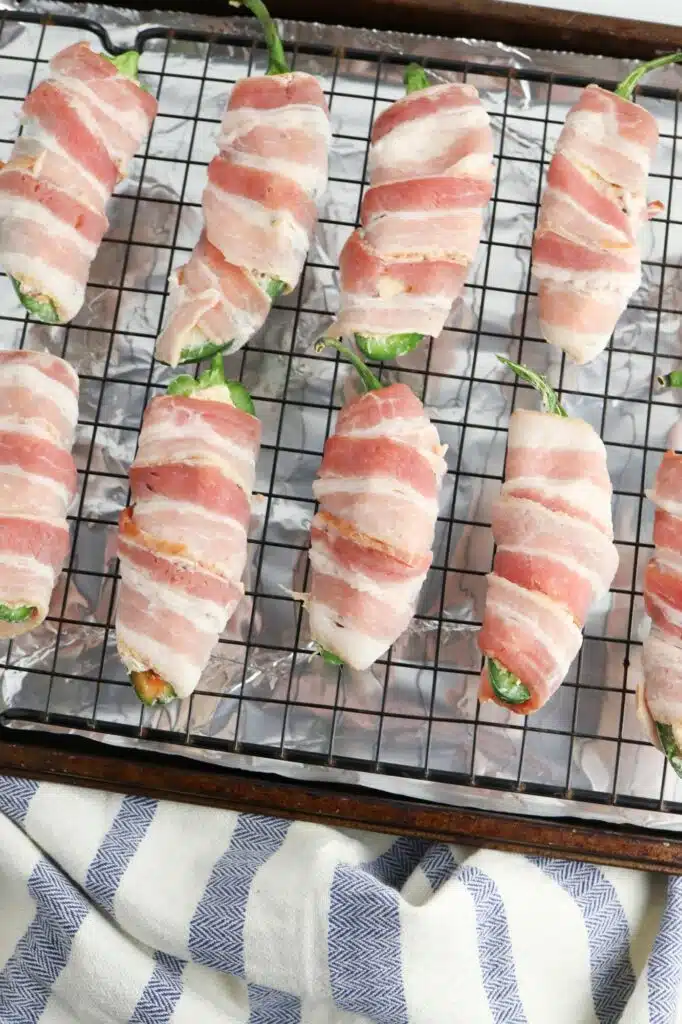 Bake in the preheated oven for 20 to 25 minutes, until the bacon is crispy and the peppers are softened.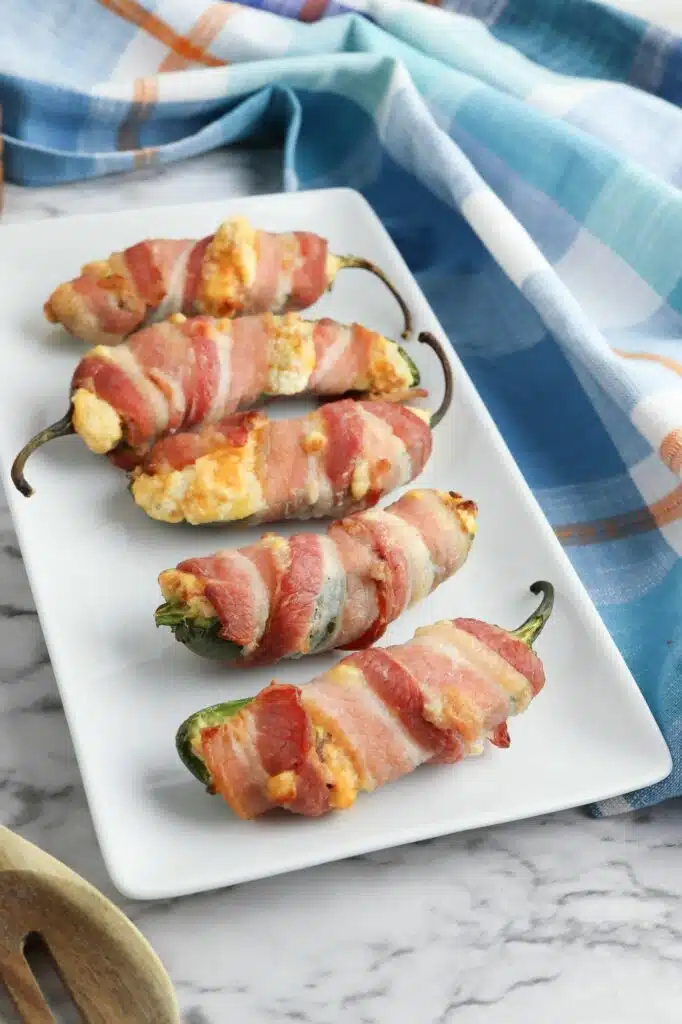 Be sure to Pin This recipe to remember for later!
Want more perfect tailgating foods just like these BBQ Jalapeno Poppers? Check out these easy recipes: